Extra Booster Morfonica×RAISE A SUILEN
01/21/2022(Fri) ON SALE
Release Date: January 21, 2022
■ Extra Booster Morfonica×RAISE A SUILEN

Boost your deck with our latest release featuring the girls from Morfonica and RAISE A SUILEN!

Featuring the various members of Morfonica: Mashiro Kurata, Touko Kirigaya, Nanami Hiromachi, Tsukushi Futaba and Rui Yashio!

RAISE A SUILEN graces the stage: LAYER, LOCK, MASKING, PAREO and CHU²!

Product Information
SIGN CARDS
Every deck comes with a chance to contain a sign card by the lead vocalist!
◆ Amane Shindo as Mashiro Kurata ◆
◆ Hina Suguta as Toko Kirigaya ◆
◆ Yuka Nishio as Nanami Hiromachi ◆
◆ mika as Tsukushi Futaba ◆
◆ Ayasa as Rui Yashio ◆
◆ Raychell as LAYER ◆
◆ Riko Kohara as LOCK ◆
◆ Natsume as MASKING ◆
◆ Reo Kurachi as PAREO ◆
◆ Risa Tsumugi as CHU² ◆
☆★☆★☆
The cards in this Extra Booster may be used together with cards which have their card number beginning with 「BD/」!
50 types of cards + 50 parallels
10 types OFR + 10 types SP
6 cards per pack, 6 packs per display
30 displays per carton
Every pack contains 2 shiny cards!
Featured cards from the extra booster!
Hot stamped autograph cards by the members of Morfonica! (SP)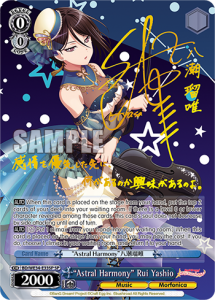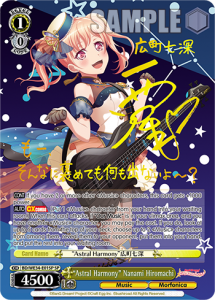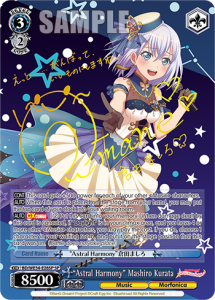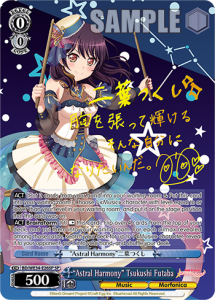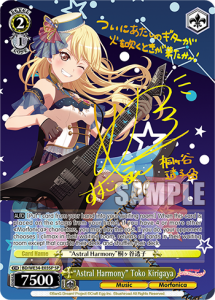 Hot stamped autograph cards by the members of RAISE A SUILEN! (SP)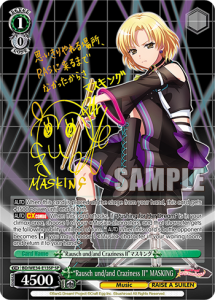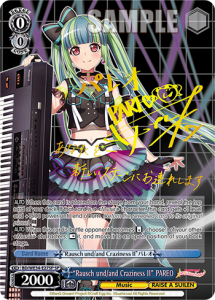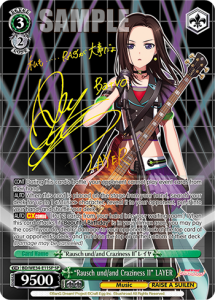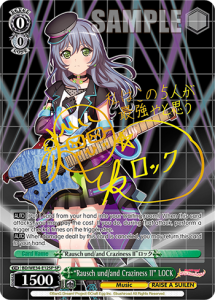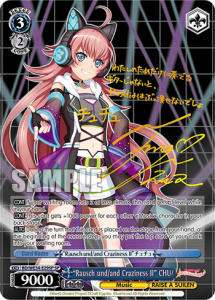 Neo-Standard Product
※ This product is intended for players aged 9 and above.
※ English edition cards cannot be used in official Japanese edition tournaments.
※Weiß Schwarz (English Edition) does not include gold/silver campaign coupon.