Release Date: August 3rd, 2018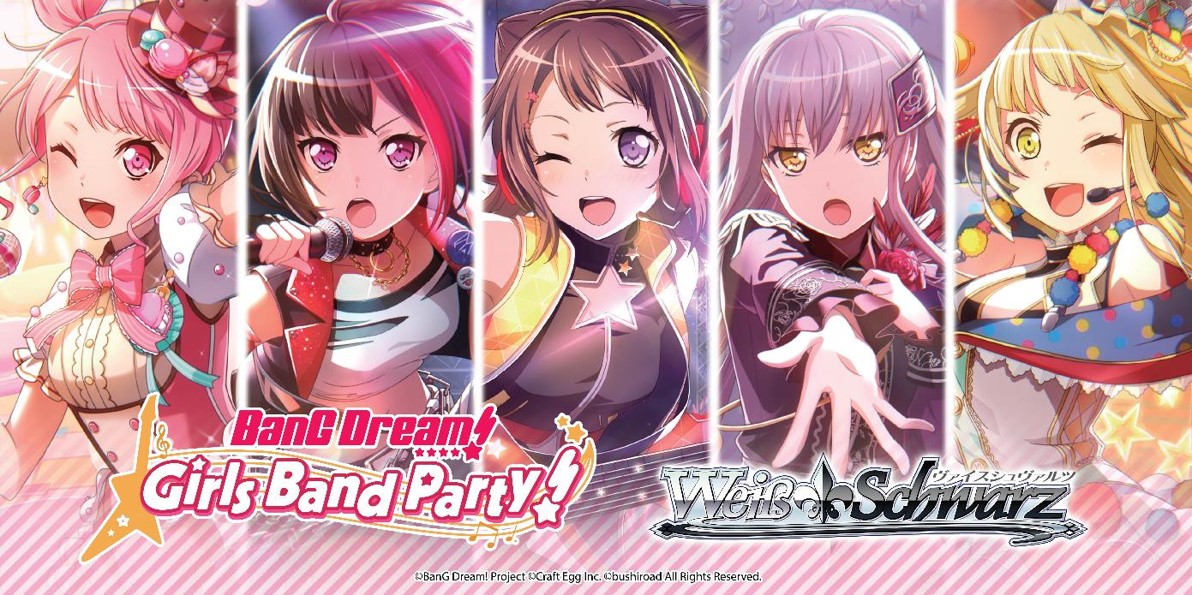 ■ Booster Pack BanG Dream! Girls Band Party!

Our band's live show begins, in Weiß Schwarz!
The girls from the upcoming mobile game "BanG Dream! Girls Band Party!" are joining the Weiß Schwarz stage! Featuring the vibrant scenes from the mobile game! What's more, cards in this booster can be mixed together with cards from "BanG Dream" Booster Pack released in July 2017!

The cards in this Booster Pack may be used together with cards with card number beginning with「BD/」!

-100 types of cards + 145 Parallel
-8 cards per pack
-20 packs per display
-16 displays per carton
◆Box toppers
1 of 5 exclusive PR cards in every display box!
◆Carton toppers
4 exclusive playmats will be included in every carton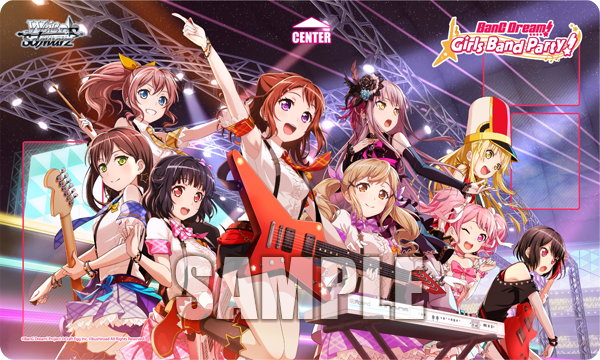 And 2 of 5 [Poppin'Party] band logo stamped PR cards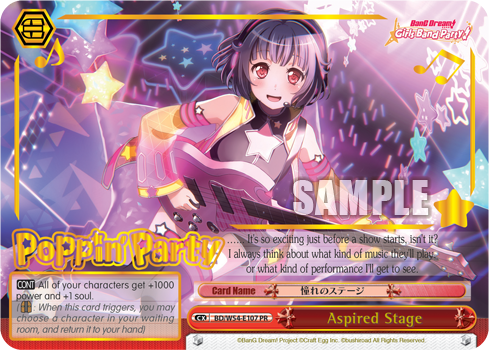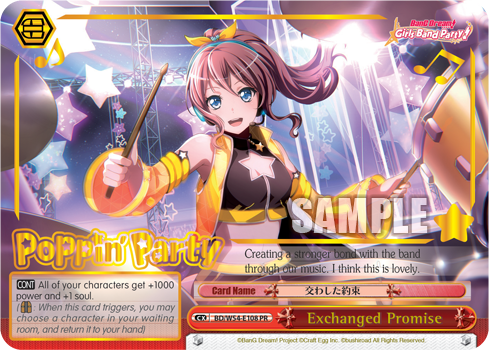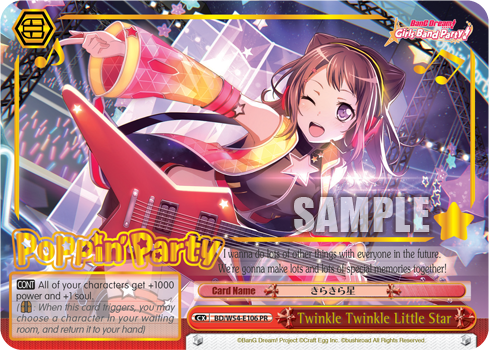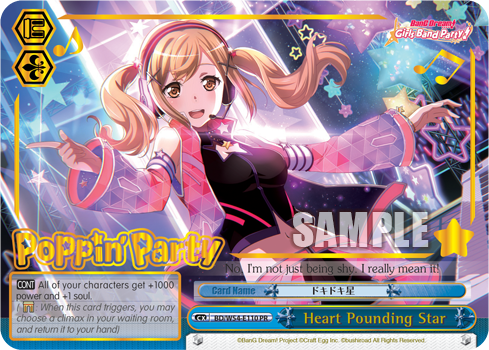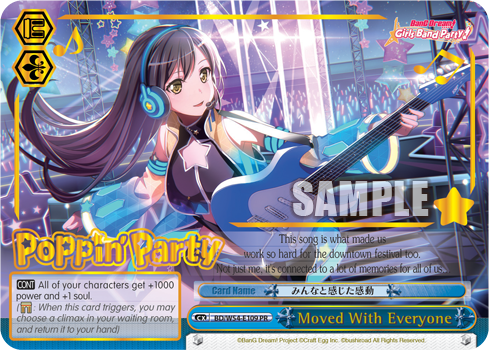 ★Special Cards
Gold Foil Hot Stamped Sign Cards from the 25 voice actresses included!
There's more! Alternative Color Foil Hot Stamped Sign Cards are also included!
★Special Packs
Special packs containing Hot Stamped Character Sign Cards from all 5 characters in a single band are randomly sealed in cartons!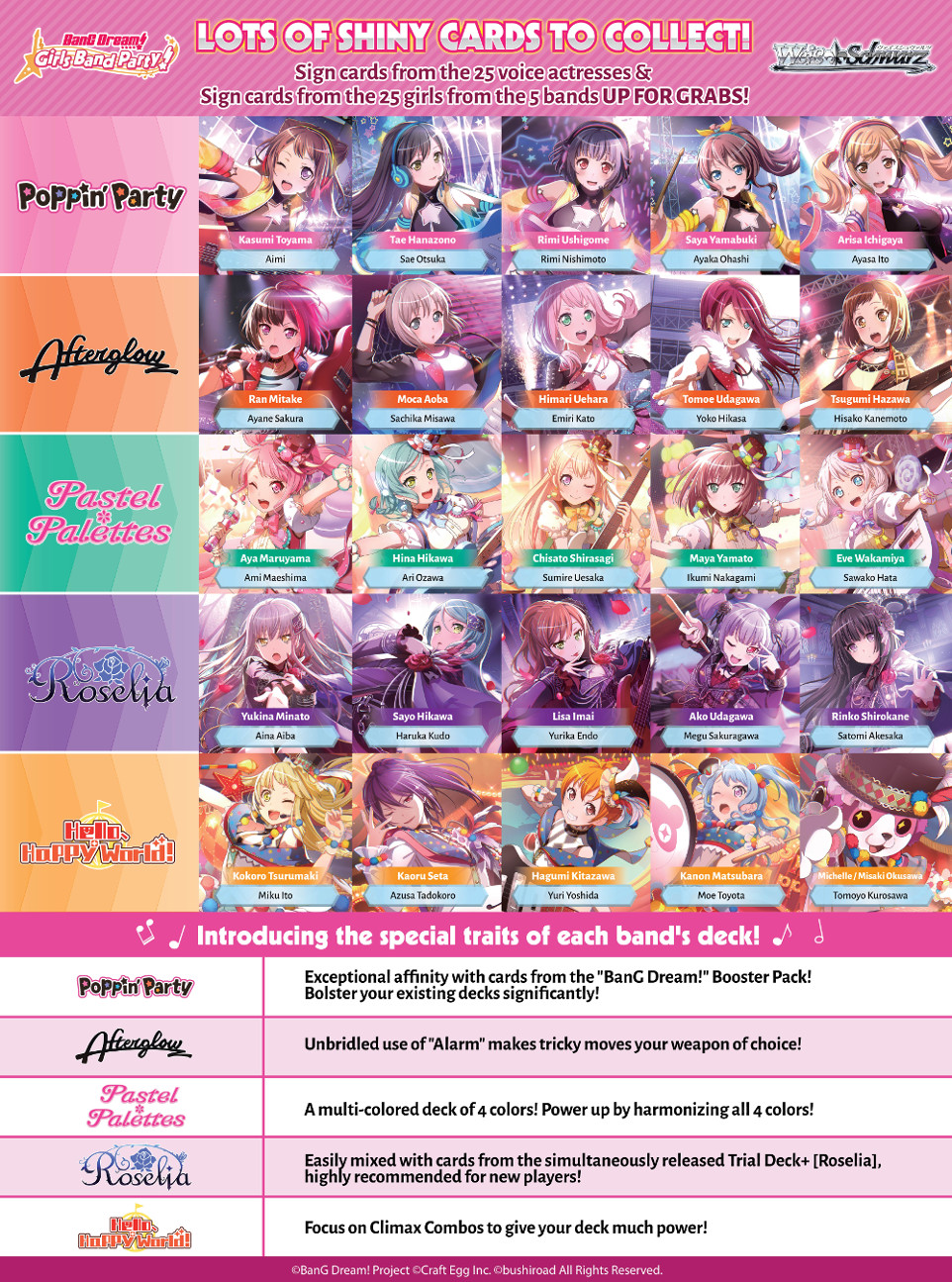 Neo-Standard Products
Trial Deck+

BanG Dream! Girls Band Party! [Roselia]

Booster Pack

BanG Dream!

Trial Deck+

BanG Dream!
※ English edition cards cannot be used in official tournaments that are held within Japan.
※ Weiß Schwarz English Edition does not include gold/silver campaign coupon.