Trial Deck+ BanG Dream! Girls Band Party! [Roselia]
NOW ON SALE
Release Date: August 3rd, 2018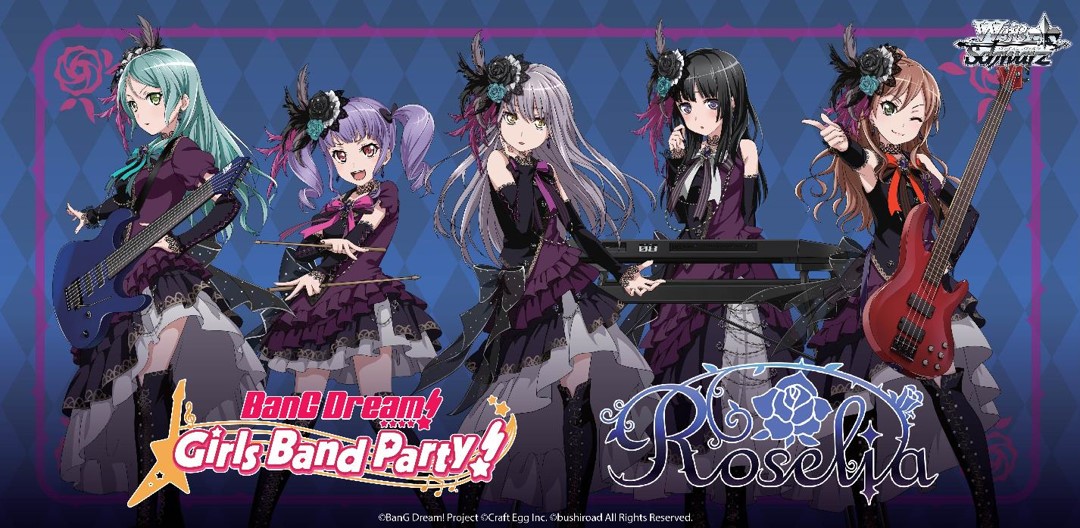 ■ Trial Deck+ BanG Dream! Girls Band Party! [Roselia]

Are you prepared to fully devote yourselves to Roselia?

The girls from [Roselia] are joining the Weiß Schwarz stage! One of the bands in the highly anticipated mobile game "BanG Dream! Girls Band Party!" releasing on 4 April 2018, this Trial Deck+ is an entire deck devoted to [Roselia]!! Accentuating the charm of all 5 members, this Trial Deck+ is a must-have for any [Roselia] fan!

The cards in this Booster Pack may be used together with cards with card number beginning with「BD/」!
Product Information
1 SP Gold Foil/Hot Stamp signed card from the following voice actress is randomly inserted in decks!!
[RRR] Cards with special embossing (4 types)
[SP] Sign card of voice actors (1 type)
Yukina Minato: Aina Aiba
– Pre-constructed Trial Deck+ *

*Same content for each deck.*
– 50 cards per deck
– 6 decks per display
– 8 displays per carton
– Rule sheet, deck manual, playbook, and playmat included.
Neo-Standard Products
Trial Deck+ Information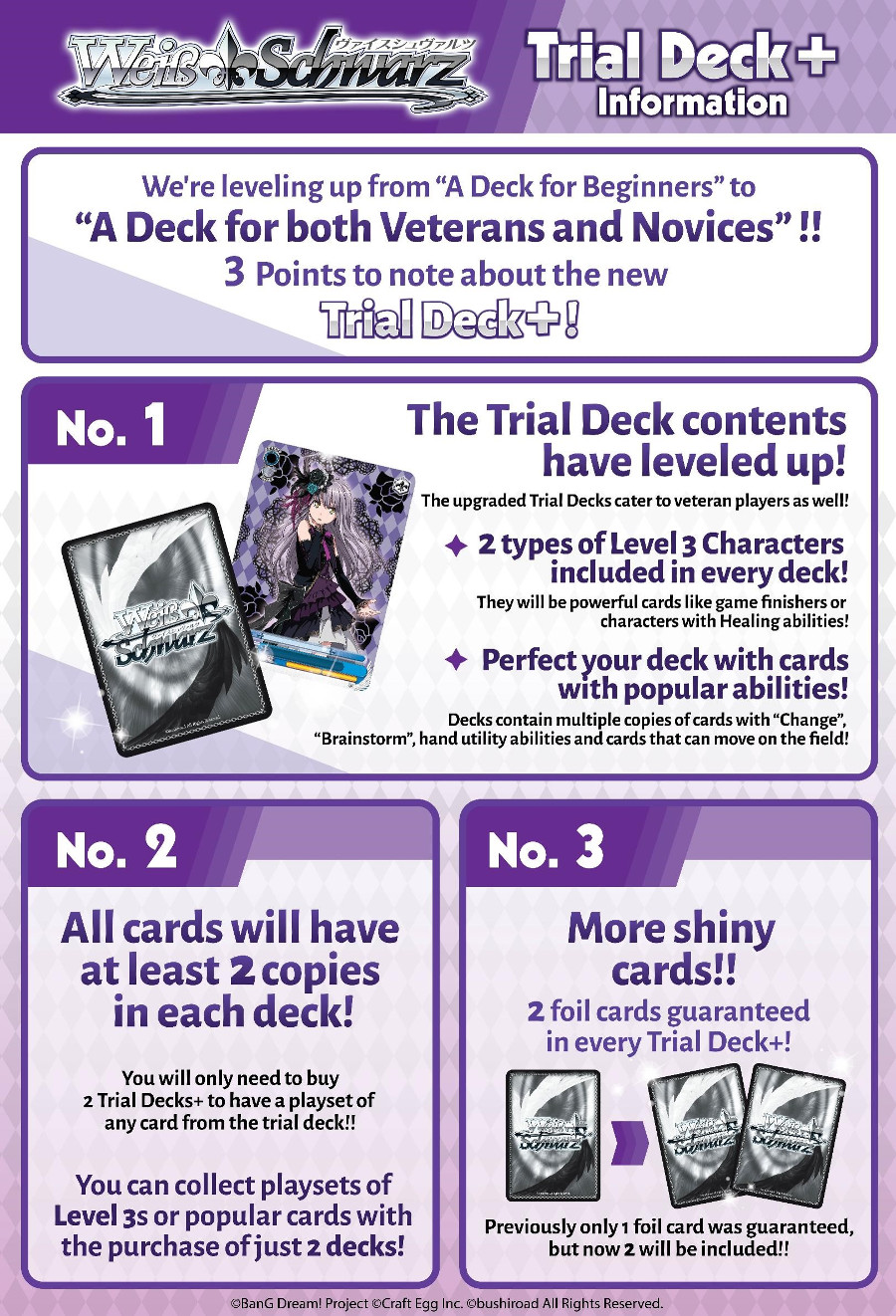 ※ English edition cards cannot be used in official Japanese edition tournaments.
※ Weiß Schwarz English Edition does not include gold/silver campaign coupon.