Hey Meisters, the Trial Deck+, Booster Pack and Supply Set for our latest English Original title, The Seven Deadly Sins are set to hit your LGS' shelves this July 30th, 2021!
This set is open for pre-orders till April 30th, so if you haven't placed yours yet, remember to do so soon!
For this week, let's take a look at one of the strongest knight orders in Britannia – the Holy Knights!
Enter the Holy Knights of the Kingdom of Liones!
Featuring the Holy Knights serving the Kingdom of Liones, these are the cards to pay attention to, especially if you enjoy watching the opposition against our main heroes!
The cunning Hendrickson trips on the power received by using Demons. If you have Hendrickson: No Longer Human on the field and Forbidden Power in your climax area, you can deal 4 damage to your opponent. In addition, you can decrease the chances of having the damage canceled as this Climax Combo lets you check the top card of your opponent's deck and decide if you want to put it back or into your opponent's waiting room.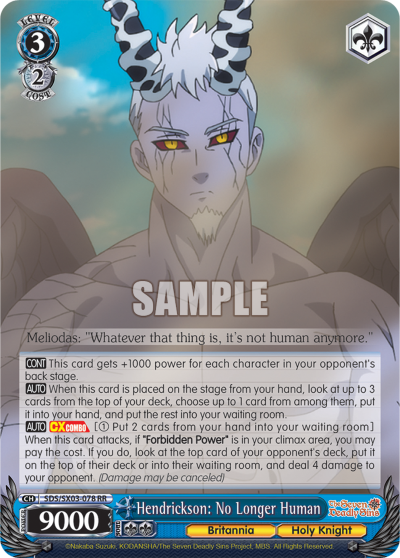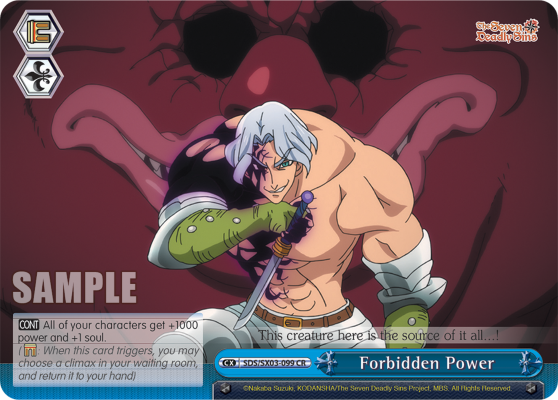 Meanwhile, Guila and Howzer, come to realize that they want to do what is right, and turn on the other Holy Knights. A New Partnership is formed between them – Guila: Switching Sides and Howzer: Switching Sides will both activate Climax Combos with it.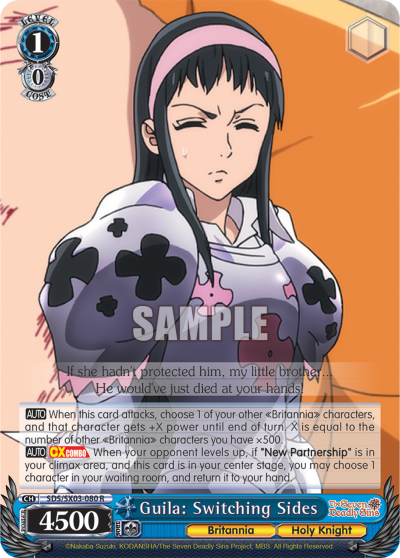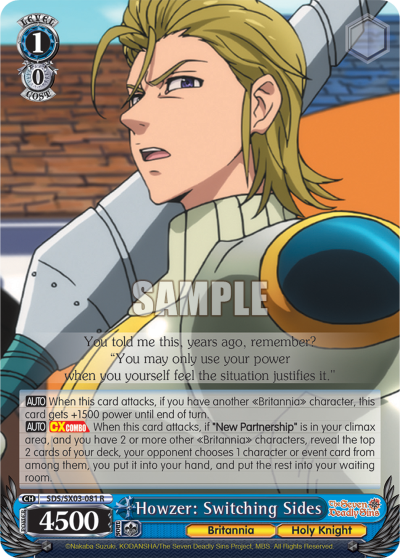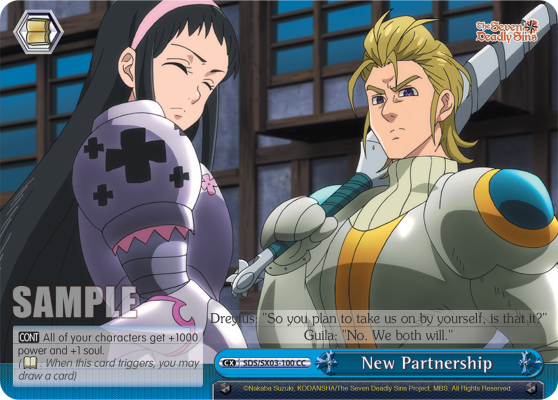 Finally, round up your Knights with Jericho and Dreyfus, if you're fielding Forbidden Power and New Partnership. Jericho: Hungry for Revenge has a Brainstorm that gives you a chance to add cards into your hand, depending on the number of these Climax cards revealed, while Dreyfus: Grand Master lets you swap between these two Climax cards so you will have the one you need in your hand!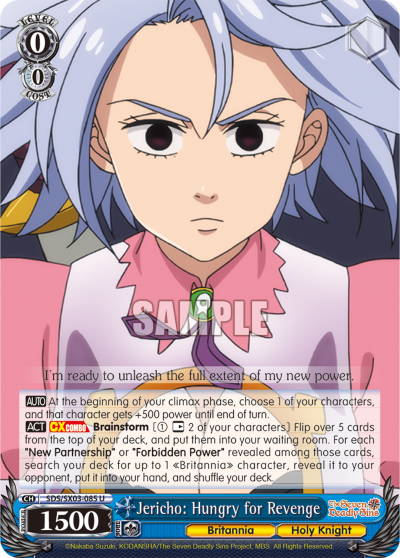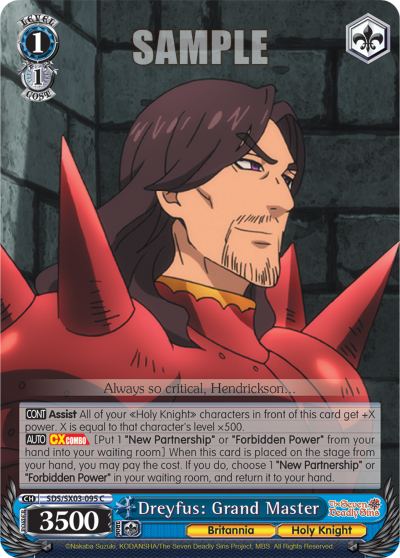 ☆★☆★☆
Thank you for tuning in this week! We hope you've enjoyed the cards that we've unveiled so far for this set.
Check out the card reveals from April 15th!
Check out the card reveals from April 8th!
Check out the card reveals from April 1st!
Pre-orders for The Seven Deadly Sins are still on till 30th April 2021, approach your FLGS to place yours today!
Note: Products are still under development and may be subject to change.