Extra Booster Date A Bullet
NOW ON SALE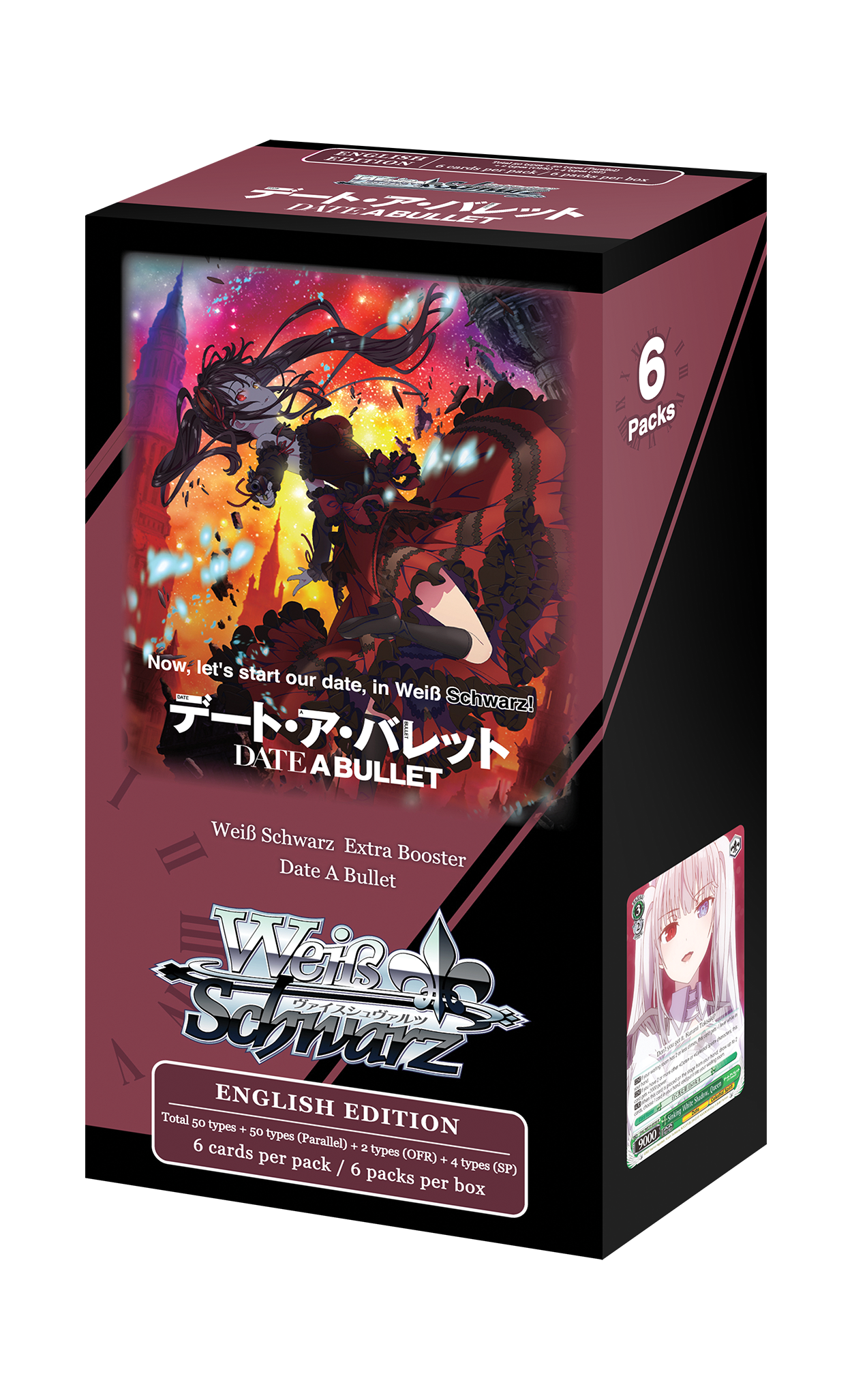 ■ Extra Booster Date A Bullet

Follow the exploits of fan-favourite character Kurumi Tokisaki as she takes center stage in Weiß Schwarz!

Product Information
☆SIGN CARDS☆ Every pack you purchase has a chance to contain a hot stamped autographed card by the following members of the cast!
◆ Asami Sanada (as Kurumi Tokisaki) ◆
◆ Saori Onishi (as Queen) ◆
☆★☆★☆
The cards in this Booster Pack may be used together with cards with card number beginning with 「DAL/」 and [Fdl/]!
Total 50 types of cards + 50 types (Parallel) + 2 types (OFR) + 4 types (SP)
6 cards per pack
6 packs per display
30 displays per carton
Featured cards from the extra booster!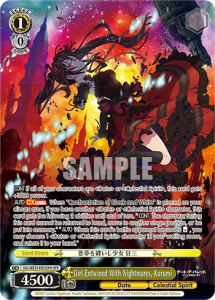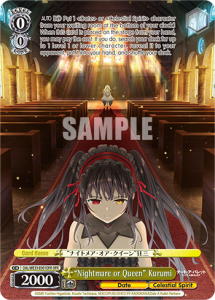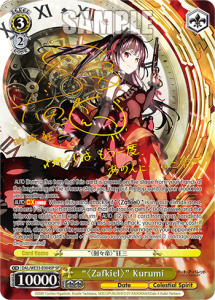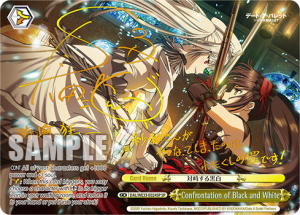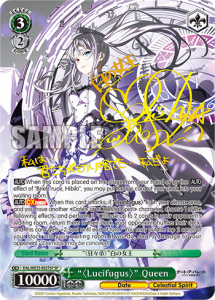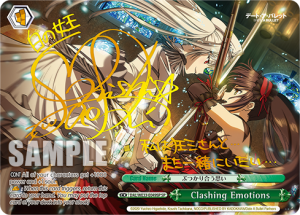 Neo-Standard Products
※ This product is intended for players aged 13 and above.
※ English edition cards cannot be used in official Japanese edition tournaments.
※ Weiß Schwarz English Edition does not include gold/silver campaign coupon.