Surprise Set Date A Bullet
12/03/2021(Fri) ON SALE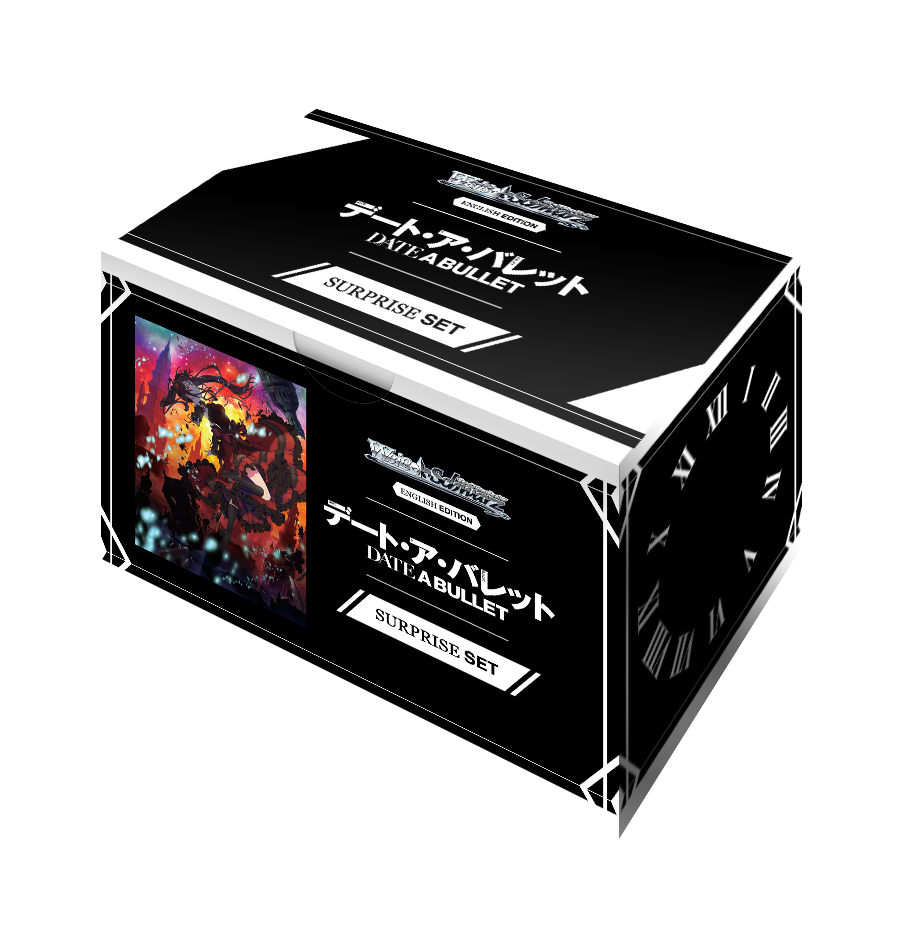 ■ Surprise Set Date A Bullet

Follow the exploits of fan-favourite character Kurumi Tokisaki as she takes center stage in Weiß Schwarz!

Each set provides you with card supplies to protect, store, transport your precious decks. What's more, it includes a bonus shiny PR card!

Product Information
Each set contains the following:
☆1x DECK CASE
Size: 100 x 72 x 62mm
Holds up to:
・75x Double-Sleeved Cards
・65x Triple-Sleeved Cards
※Estimated with with most inner/outer sleeves
★1 Pack of 60x SLEEVES
Made specifically for Weiß Schwarz cards!
・Size: 67 x 92mm
・Front: Transparent
・Back: 5C (4C+White)
※Can be used in official tournaments
☆1 DECK SEPARATOR
Size: 69 x 96mm
★1x BONUS SHINY PR CARD
DAL/WE33-PE01S PR
Derived Answer, Kurumi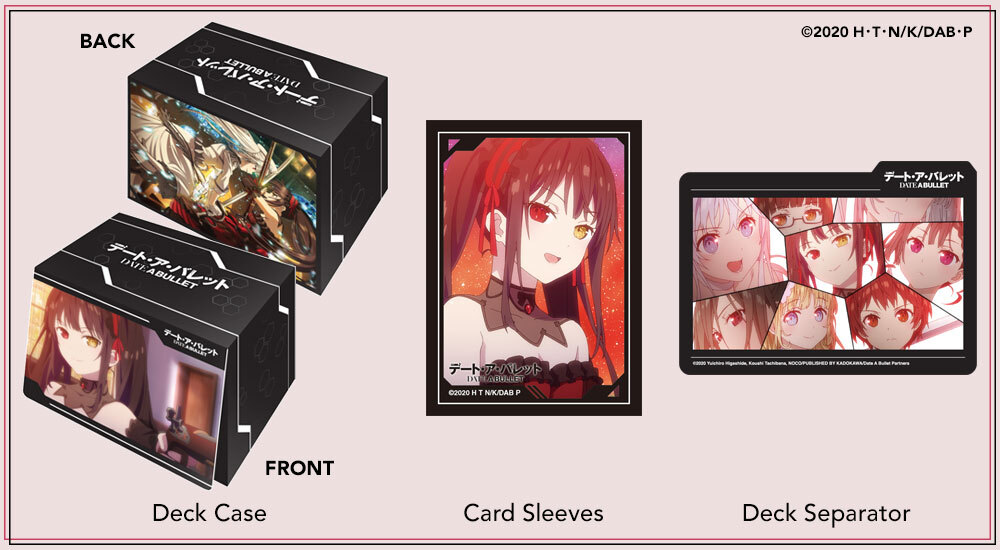 ☆★☆★☆
The PR card in this Surprise Set may be used together with cards with card number beginning with 「DAL/」!
Total 50 types of cards + 50 types (Parallel) + 2 types (OFR) + 4 types (SP)
6 cards per pack
6 packs per display
30 displays per carton
Neo-Standard Products
※ This product is intended for players aged 13 and above.
※ English edition cards cannot be used in official Japanese edition tournaments.
※ Weiß Schwarz English Edition does not include gold/silver campaign coupon.