Surprise Set Date A Bullet
NOW ON SALE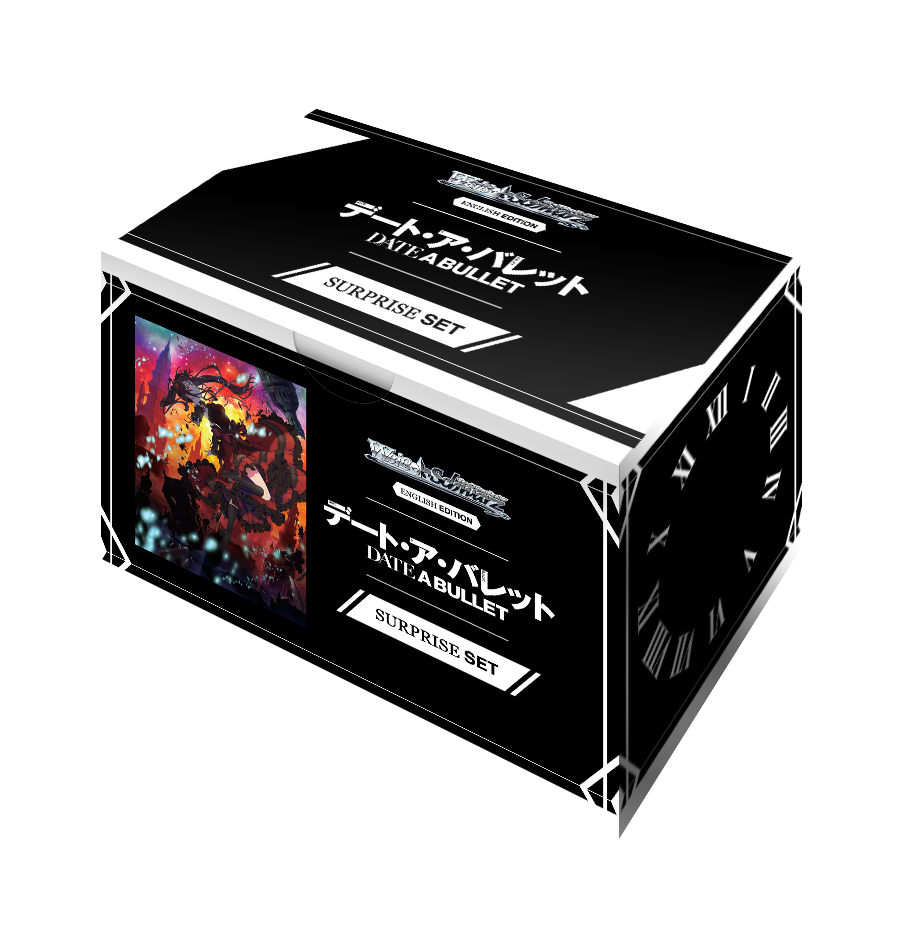 Release Date: April 15, 2022

Follow the exploits of fan-favourite character

Kurumi Tokisaki

as she takes center stage once again, only in Weiß Schwarz!
Product Information
Each surprise set provides you with the necessary supplies to protect, store, and transport your precious decks! Each surprise set will also include a bonus PR card!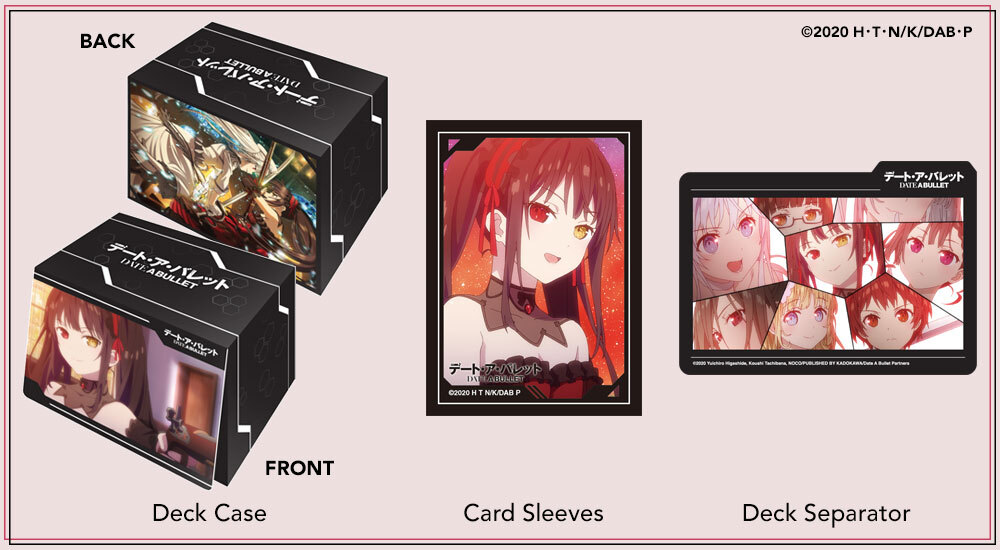 Each set contains the following:
◆ 1x Deck Case
Size: 100 x 72 x 62mm
Holds up to:
75x Double-Sleeved Cards
65x Triple-Sleeved Cards
※Estimated with with most inner/outer sleeves
◆ 1 Pack of 60x Sleeves
Made specifically for Weiß Schwarz cards!
Size: 67 x 92mm
Front: Transparent
Back: 5C (4C+White)
※Can be used in official tournaments
◆ 1 Deck Separator
Size: 69 x 96mm
◆ 1x PR Card
Derived Answer, Kurumi (DAL/WE33-PE01S PR)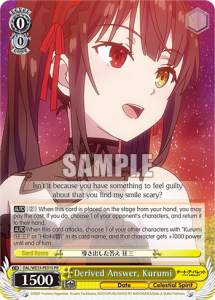 The PR card in this Surprise Set may be used together with cards with cards that have card numbers beginning with 「DAL/」 and [Fdl/]!

Neo-Standard Products
※ This product is intended for players aged 13 and above.
※ English edition cards cannot be used in official Japanese edition tournaments.
※ Weiß Schwarz English Edition does not include gold/silver campaign coupon.