Thank you for your continued support for Weiß Schwarz amidst various pandemic-related delays in 2021.
Due to unforeseen issues in production as well as the continued pandemic-related global shipping crunch, the following products will be delayed: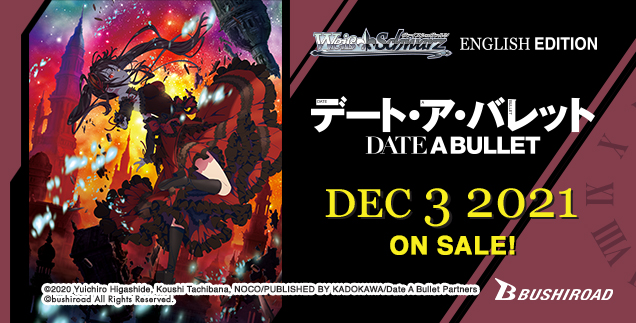 Surprise Set Date A Bullet
December 3, 2021 ⟶ April 15, 2022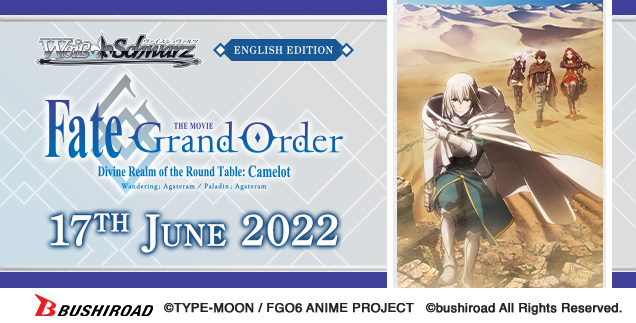 Booster Pack Fate/Grand Order THE MOVIE Divine Realm of the Round Table: Camelot
June 3, 2022 ⟶ June 17, 2022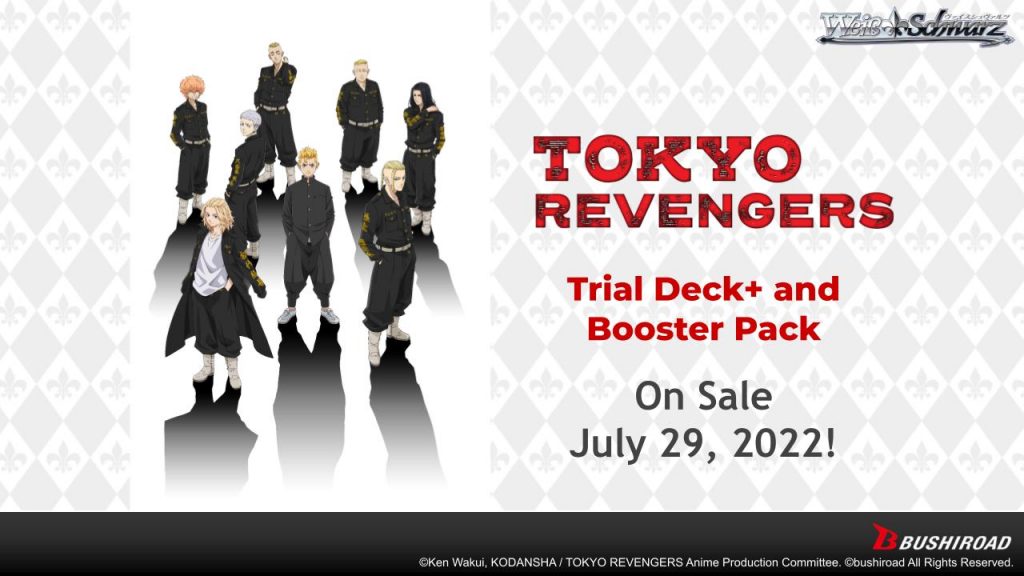 Trial Deck+ & Booster Pack Tokyo Revengers
May 13, 2022 ⟶ July 29, 2022
It was previously announced that Trial Deck+ and Booster Pack Tokyo Revengers would be released simultaneously with the Japanese edition product. We are regrettably unable to do so this time around, but we will work to improve our production process and aim for simultaneous releases again for future products.
Please approach your local card shops for updates on product availability. We apologize for any inconvenience caused and would like to seek your understanding and patience in this matter.