Tournament Store Assist PR Pack Campaign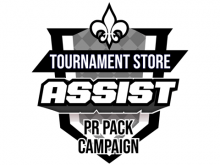 COMING SOON
Assist All tournament stores will now receive a Tournament Store Assist PR Pack for promotional use!
To better support our tournament stores which are their local community's pillars, we will provide all tournament stores with Special PR Packs for promotional use with each release.
Official tournament stores will receive the TSAPP packs based on the purchase of the applicable product.
Wait, what is a tournament store?
Tournament stores are stores that are authorized to run official Bushiroad-sanctioned tournaments and events. Our tournament stores also run monthly shop tournaments with attractive PR cards as prizes for participation.
Okay, where can I find a tournament store?
You may find the latest list of tournaments and tournament store listings here.
I've found a tournament store, how can I get the PR cards?
Players can receive TSAPP packs when they purchase an applicable product from an official tournament store.
*While stocks last *
Please check the respective announcements linked below for more information on how you can get these exclusive cards. Alternatively, you may also check with your local tournament stores.
Where can my retailer sign up to be a tournament store?
If your retailer is situated within North America, they may contact us at usa_help1@bushiroad.com.
Otherwise, retailers situated outside of North America may contact their local distributors for more information. A full list of distributors may be found here.
Upcoming Tournament Store Assist PR Packs to look forward to!
Revue Starlight -Re LIVE-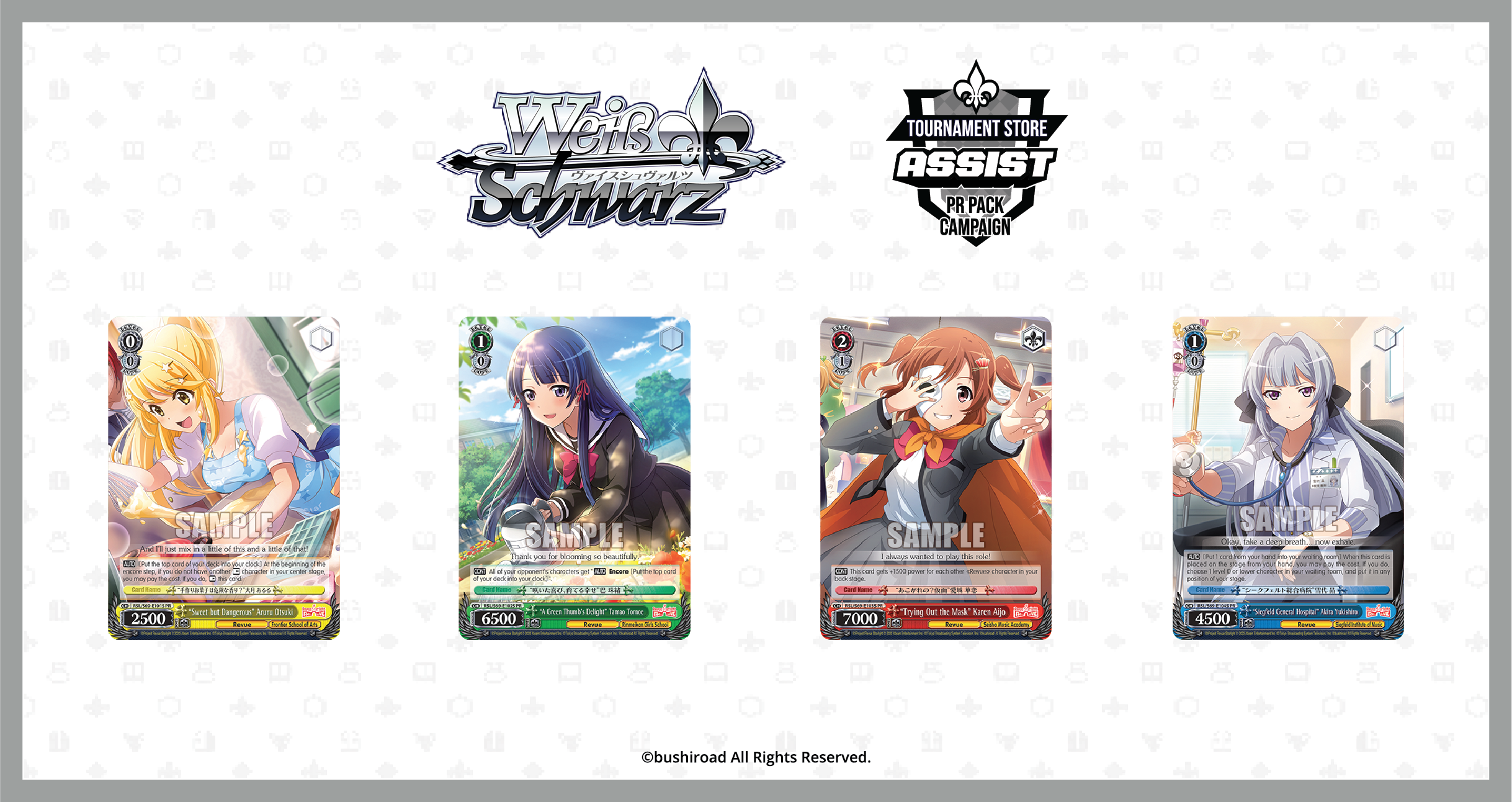 The Quintessential Quintuplets Movie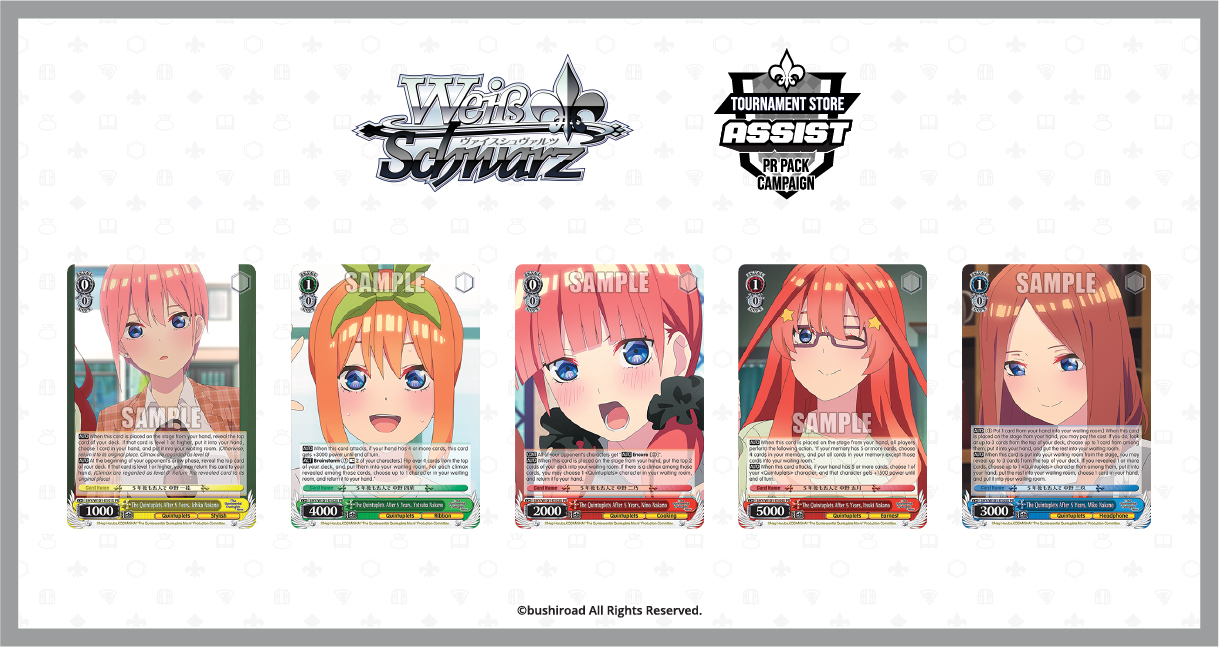 The Fruit of Grisaia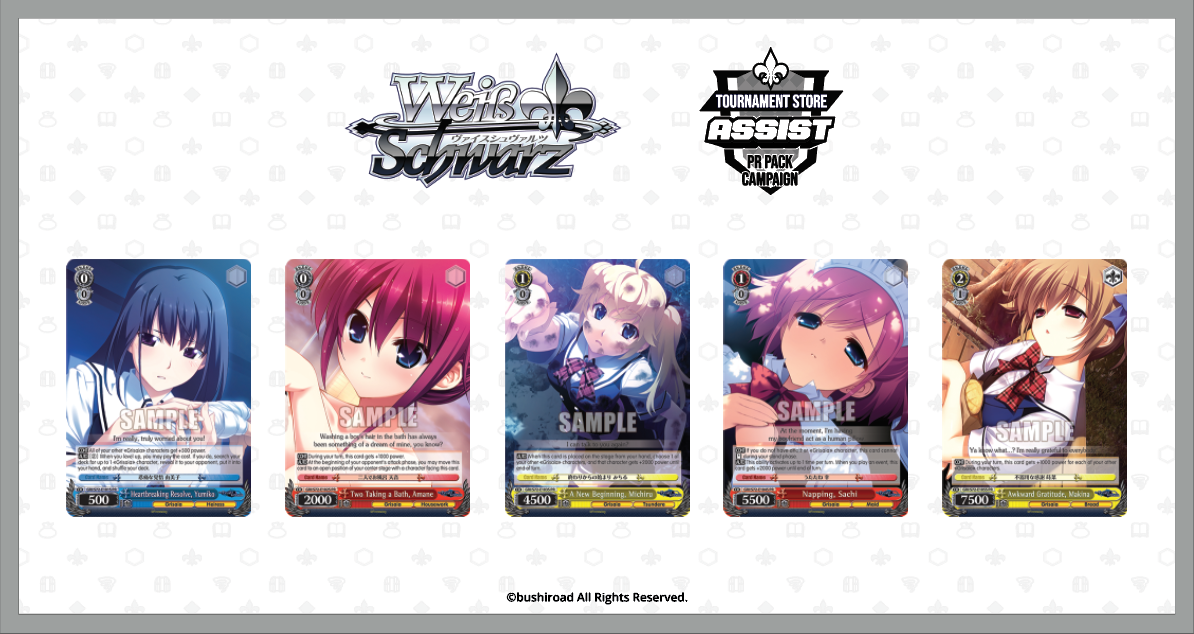 Saekano♭ How to Raise a Boring Girlfriend. flat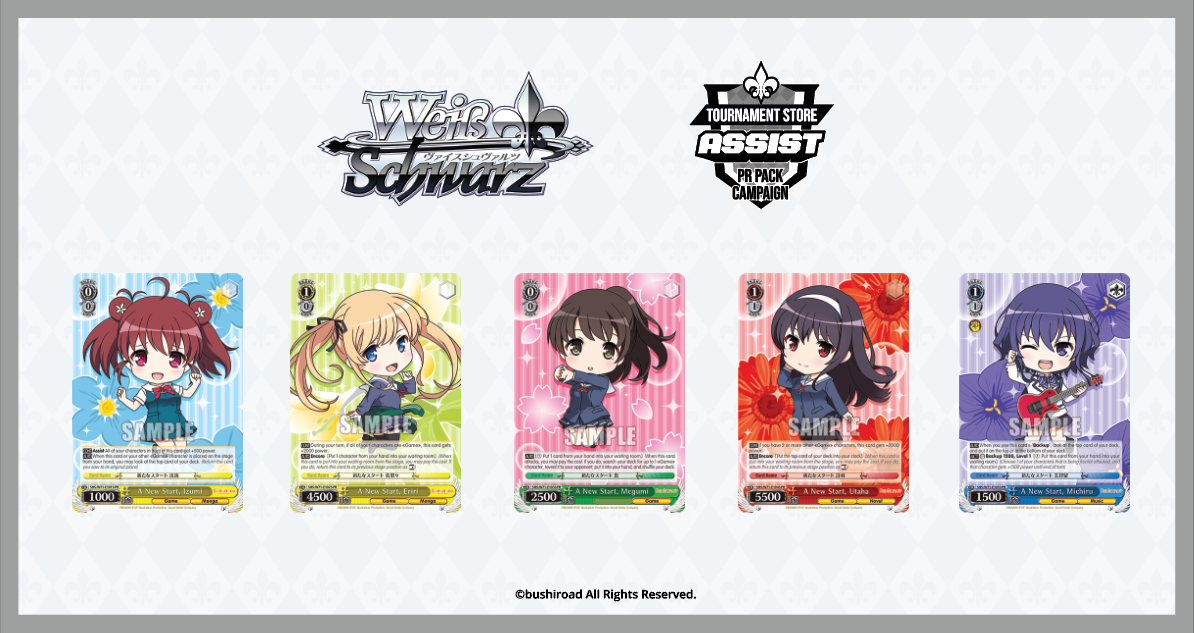 Animation Sword Art Online 10th Anniversary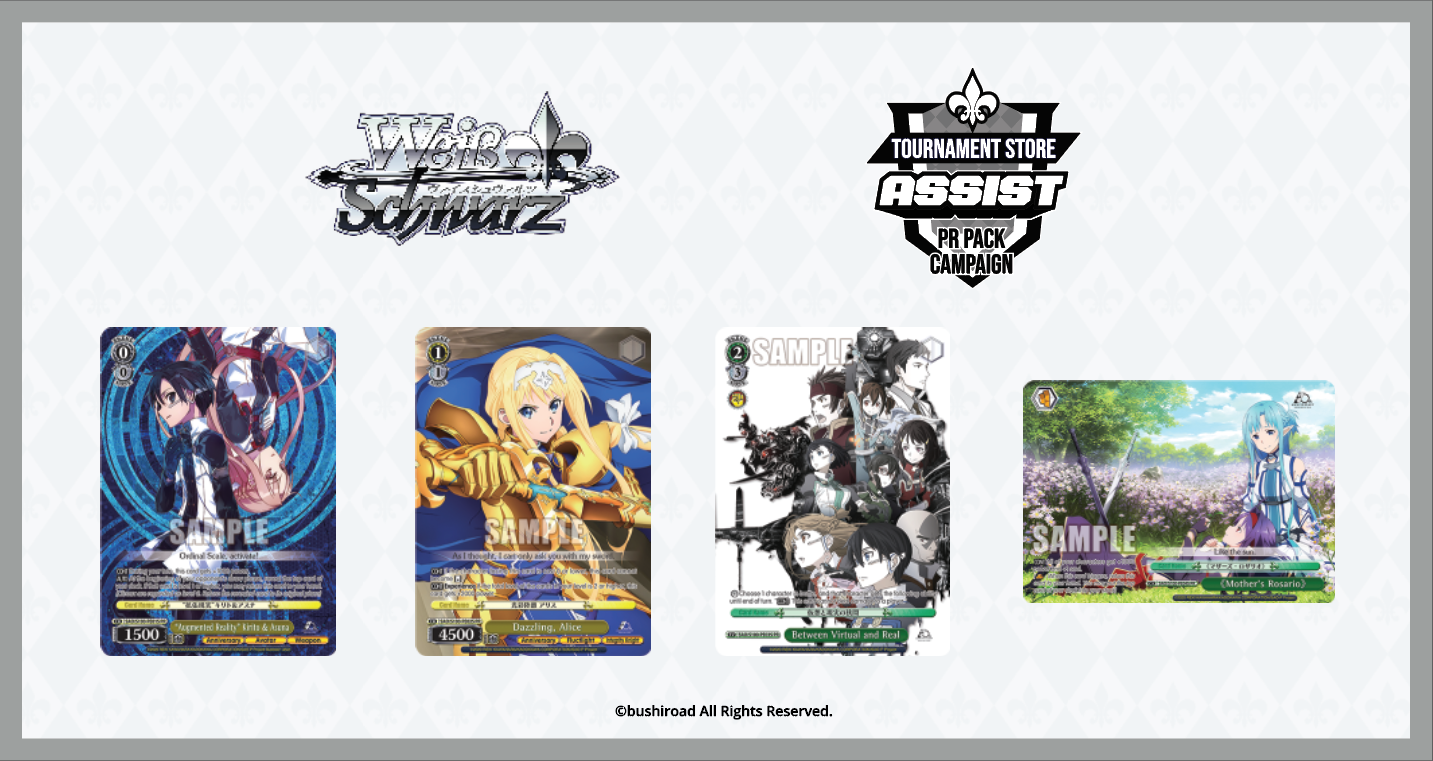 BanG Dream! Girls Band Party! 5th Anniversary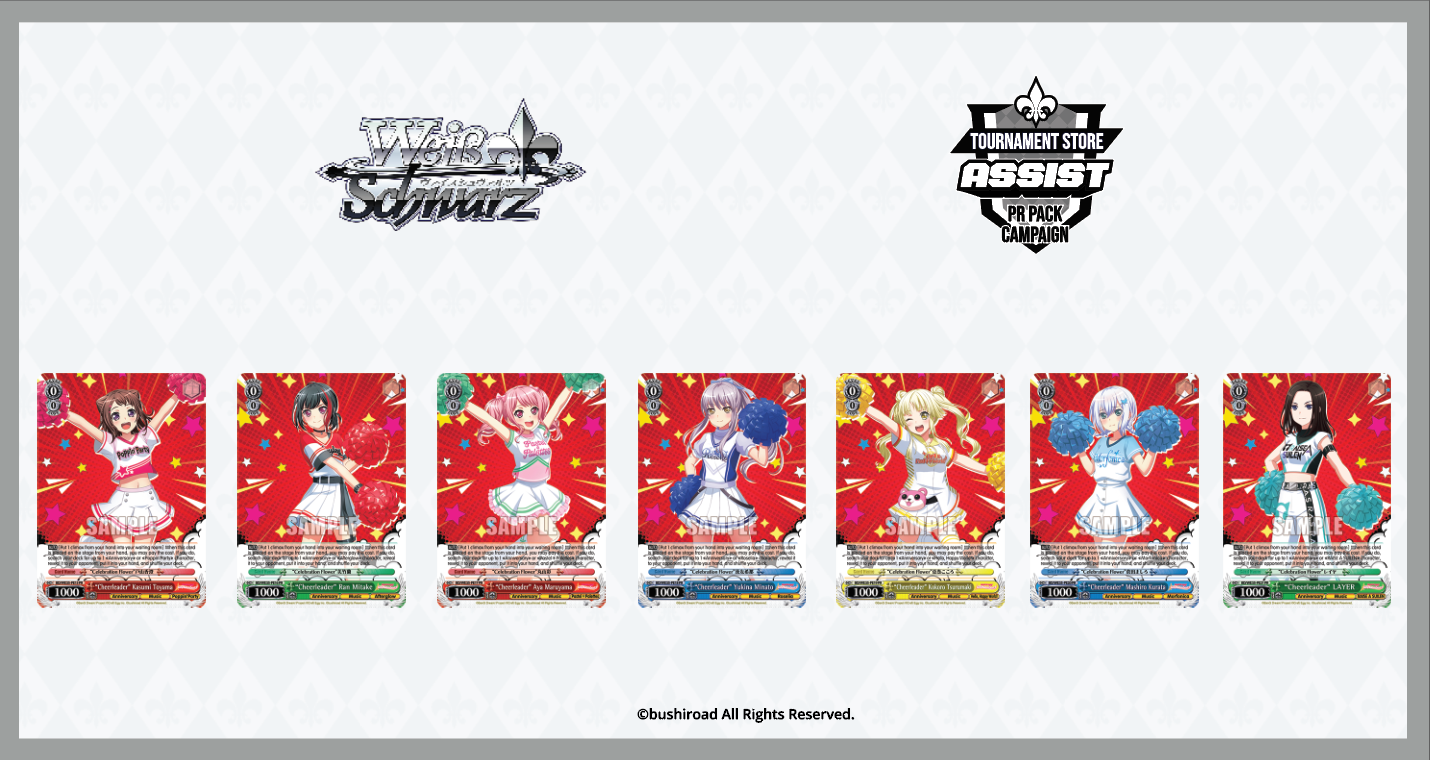 Date A Live Vol.2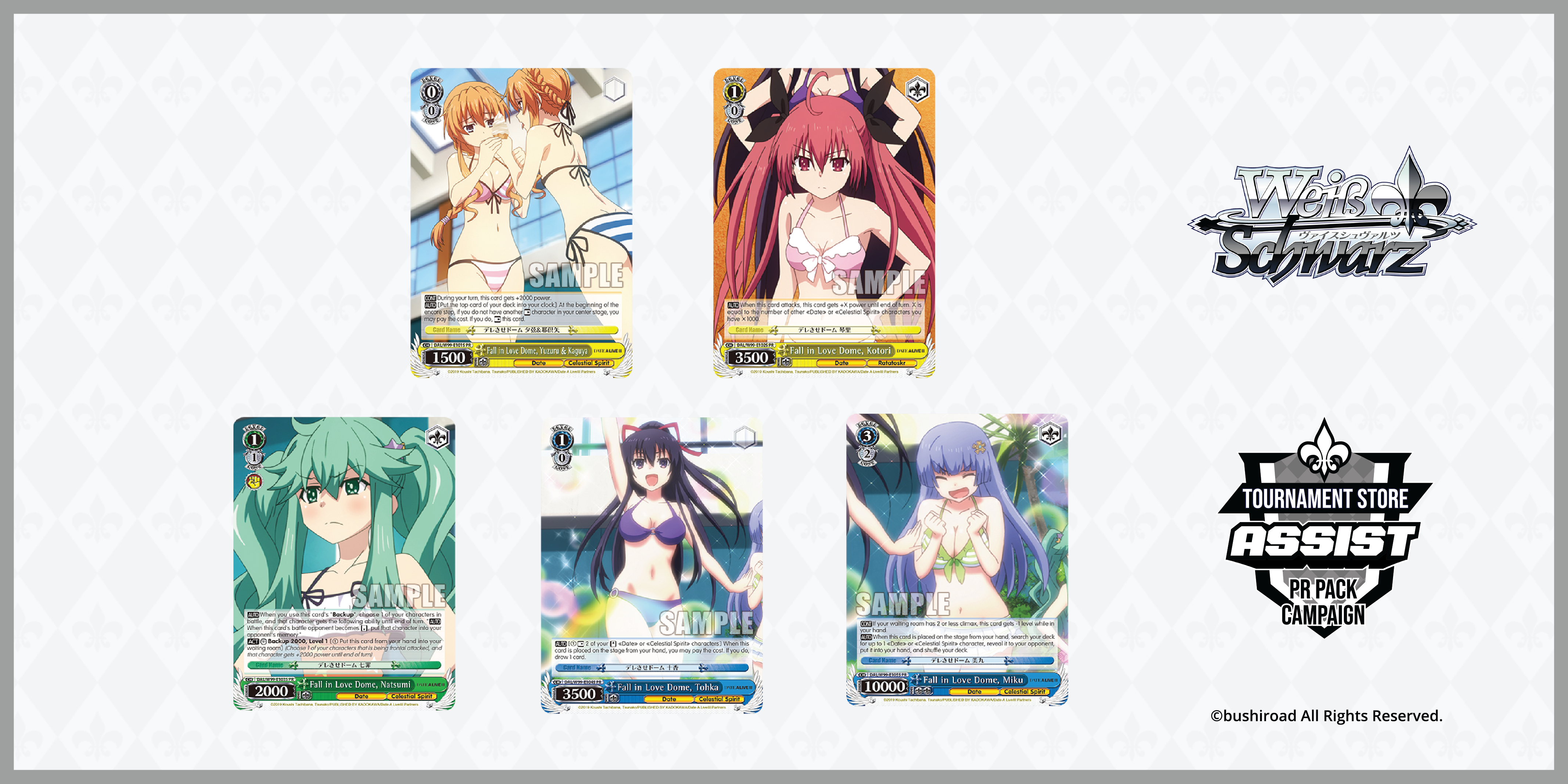 Kaguya-sama: Love Is War?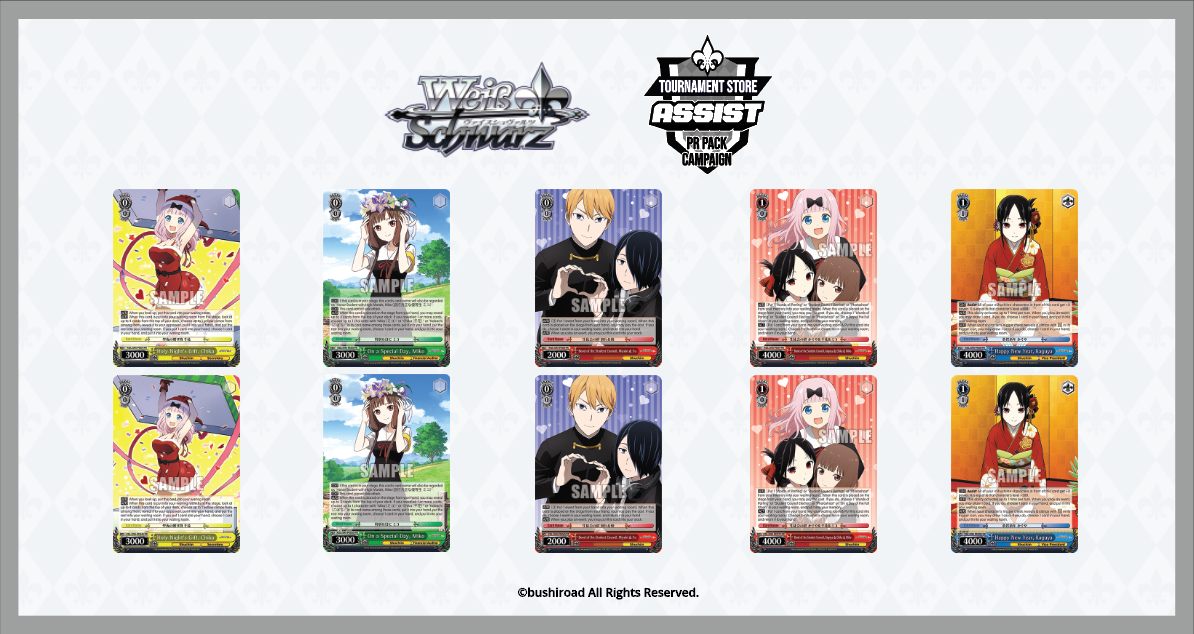 The Seven Deadly Sins: Revival of The Commmandments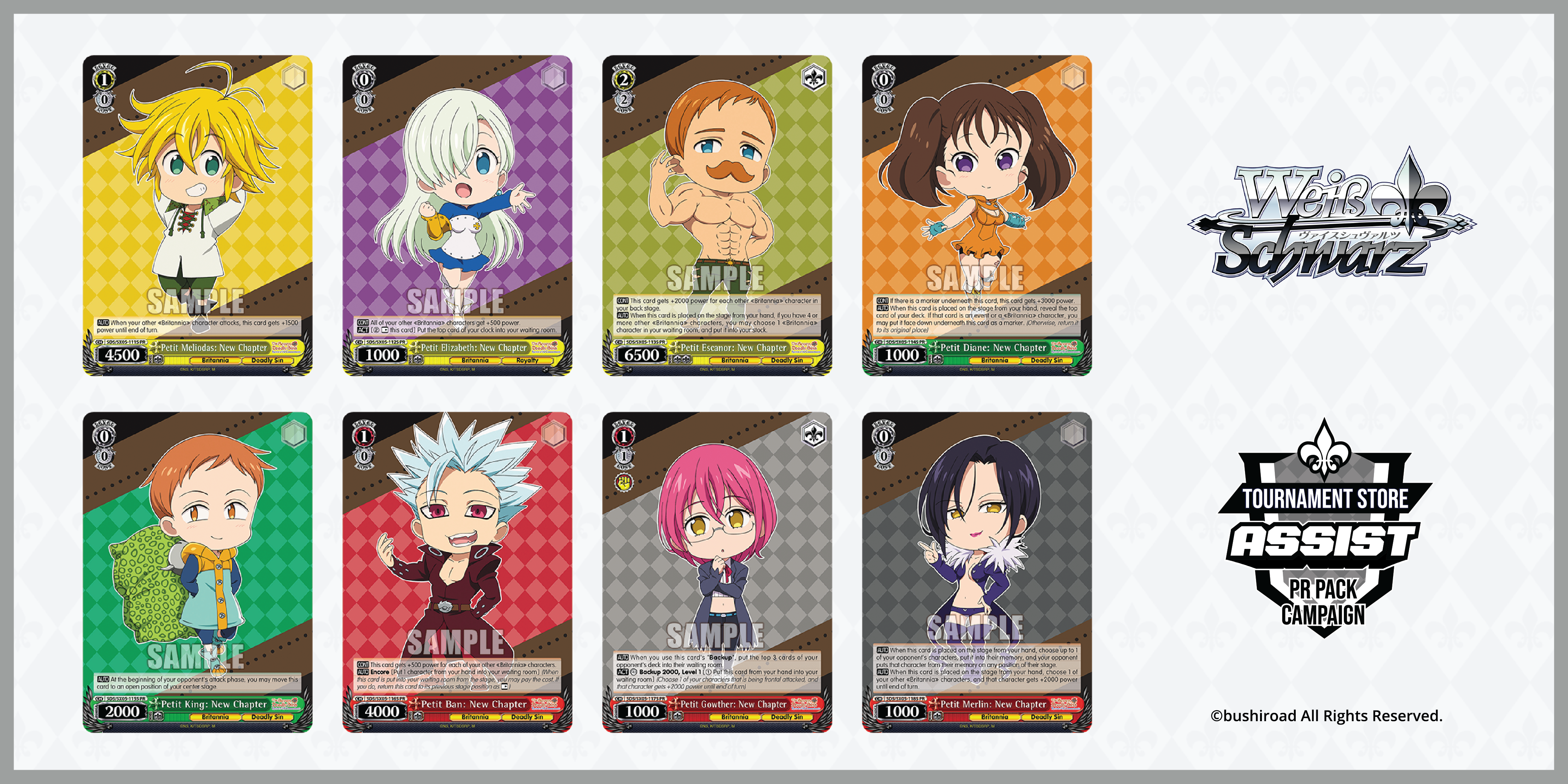 Miss Kobayashi's Dragon Maid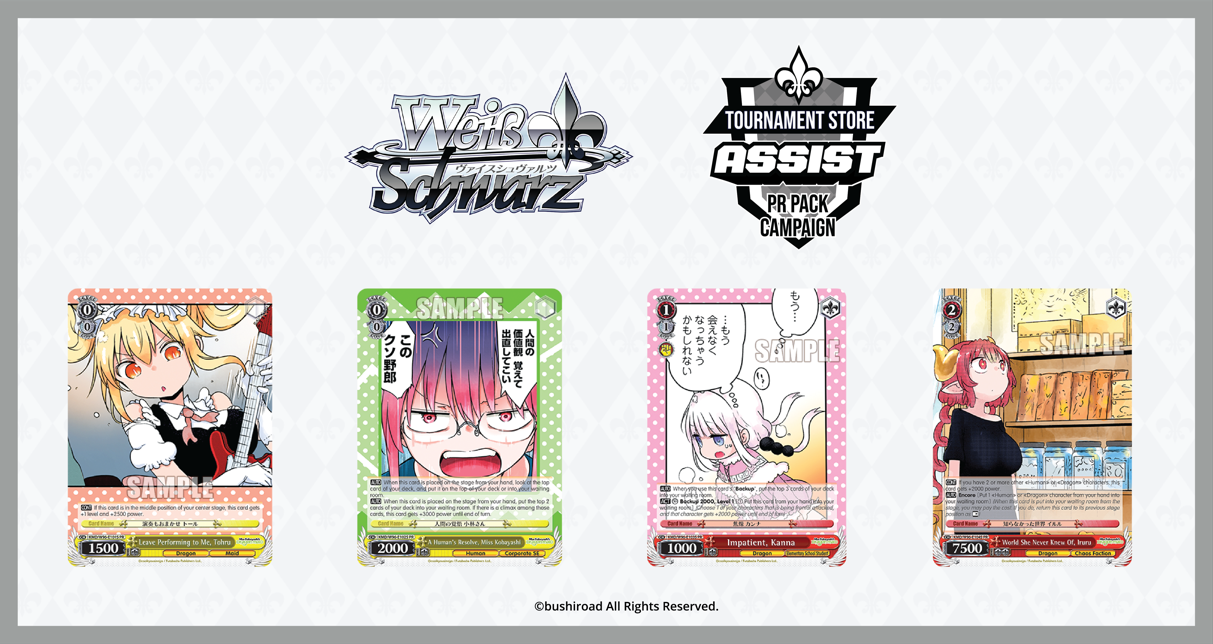 Saekano: How to Raise a Boring Girlfriend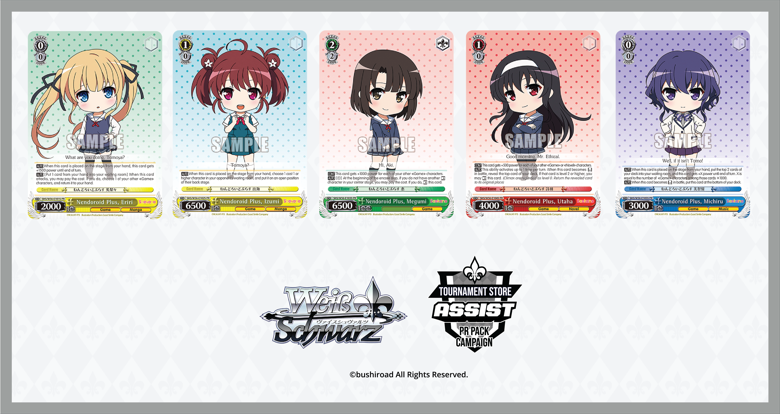 Rascal Does Not Dream of a Dreaming Girl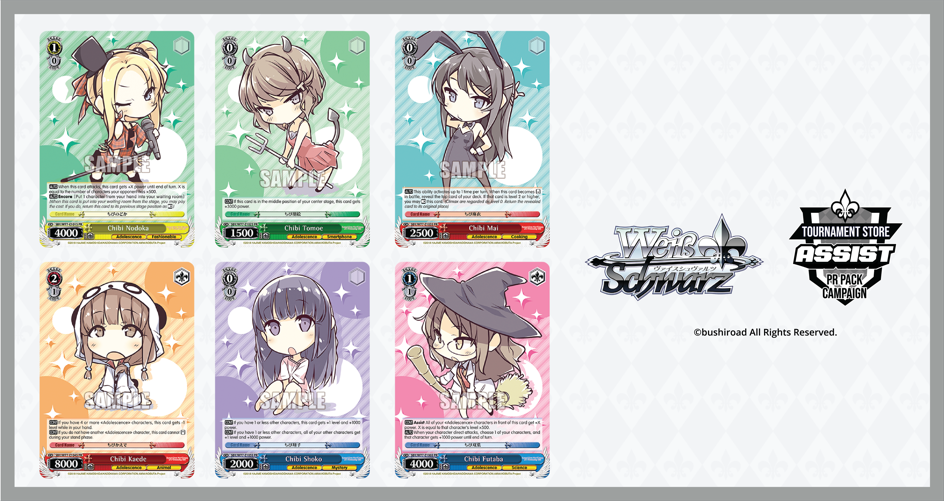 Attack On Titan: Final Season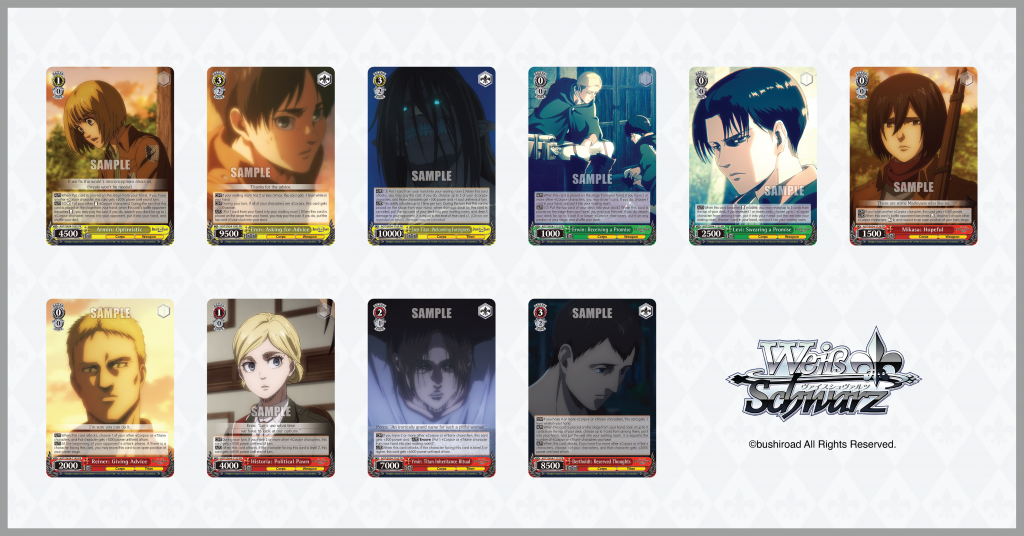 The Quintessential Quintuplets 2