Thank you for your continued support of Weiẞ Schwarz this year and we hope you have been enjoying the various releases.
Due to a production error with Miss Kobayashi's Dragon Maid Tournament Store Assist PR Pack (TSAPP), the following card numbers are printed on the back of the pack:
KMD/W96-P01S
KMD/W96-P02S
KMD/W96-P03S
KMD/W96-P04S
The correct card numbers are as follows:
KMD/W96-101S – Leave Performing to Me, Tohru
KMD/W96-102S – A Human's Resolve, Miss Kobayashi
KMD/W96-103S – Impatient, Kanna
KMD/W96-104S – World She Never Knew Of, Iruru
There are no changes to the cards distributed within the pack.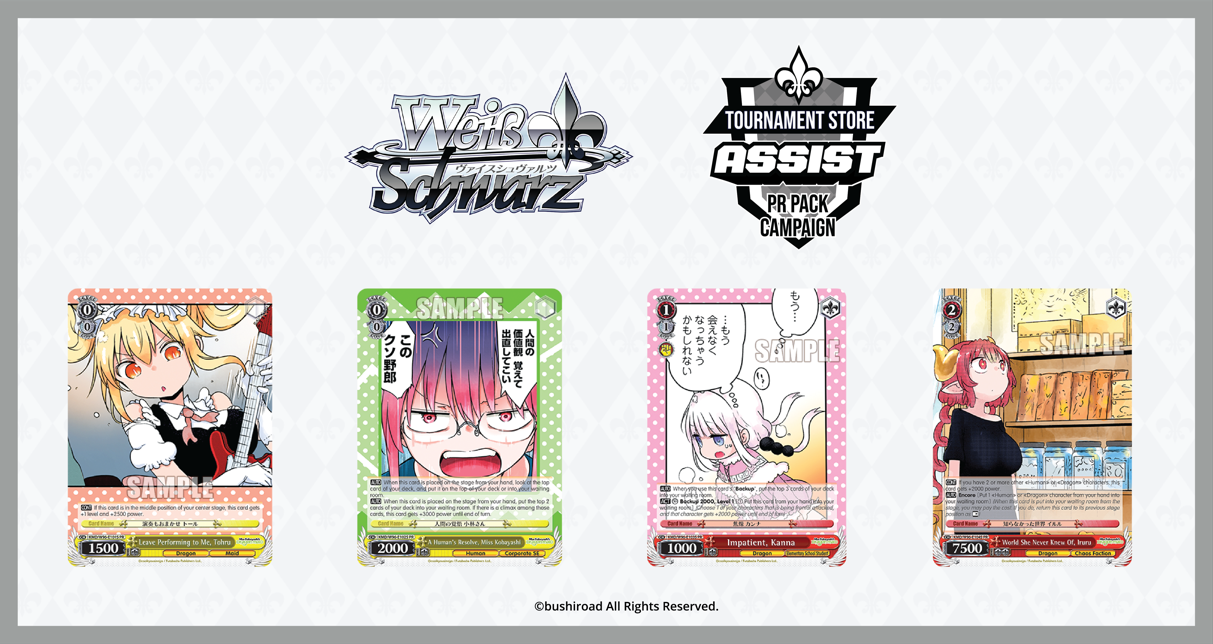 We sincerely apologize for any inconvenience caused and we appreciate your understanding in this matter. Please check with your local game stores for product availability and updates.
You may also refer to our TSAPP page for more information on upcoming TSAPP promotions.