Dear Weiß Schwarz Meisters,
Thank you for your support for Weiß Schwarz.
Since the start of 2021, the demand for Weiß Schwarz has increased significantly. We have since been working to increase our production capacity to cater to this increased demand.
Due to global COVID-19 restrictions, these processes will require more time to complete. As such, the following products will be delayed.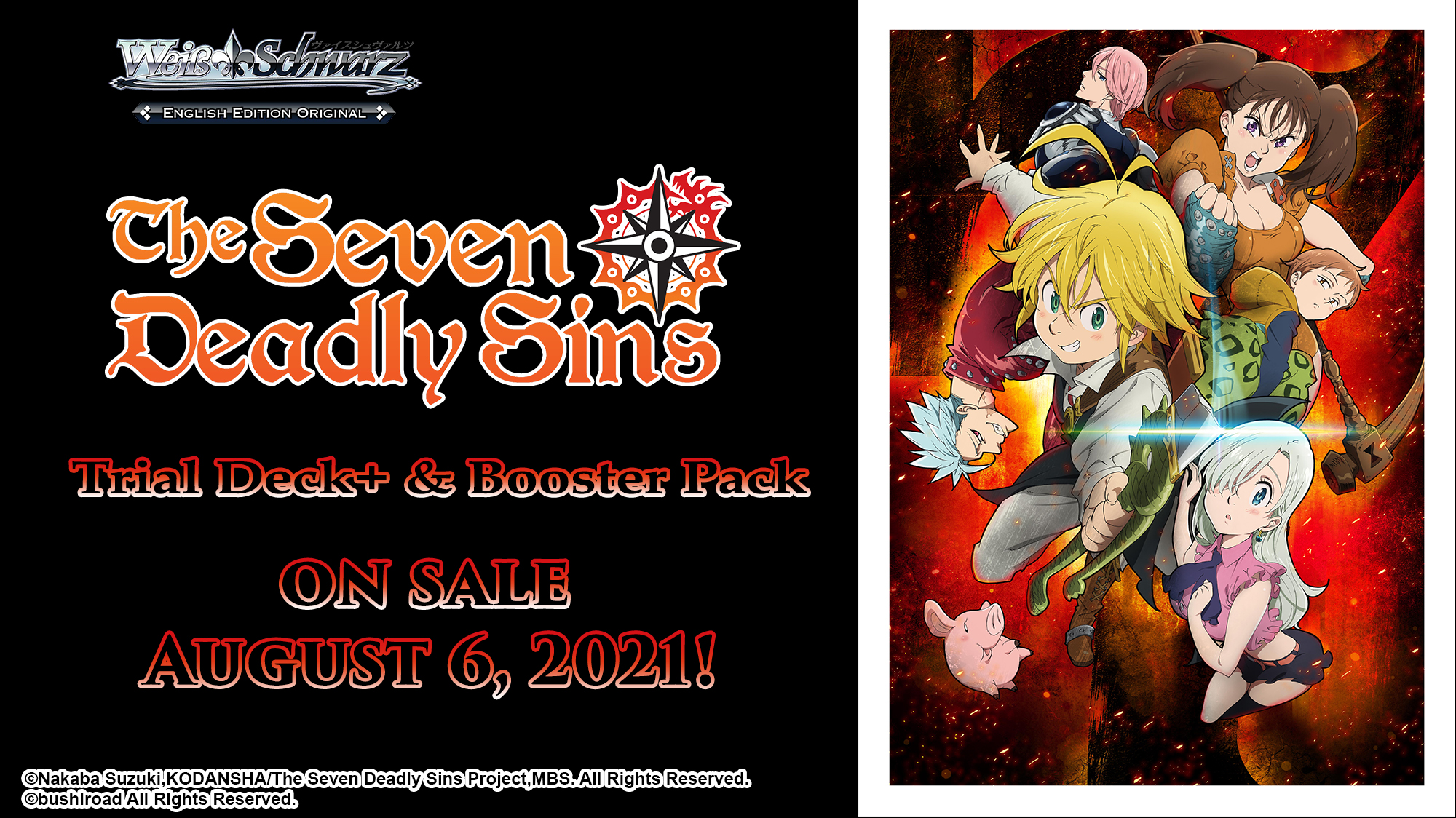 Trial Deck+, Booster Pack & Supply Set The Seven Deadly Sins
Jul 30, 2021 → Aug 6, 2021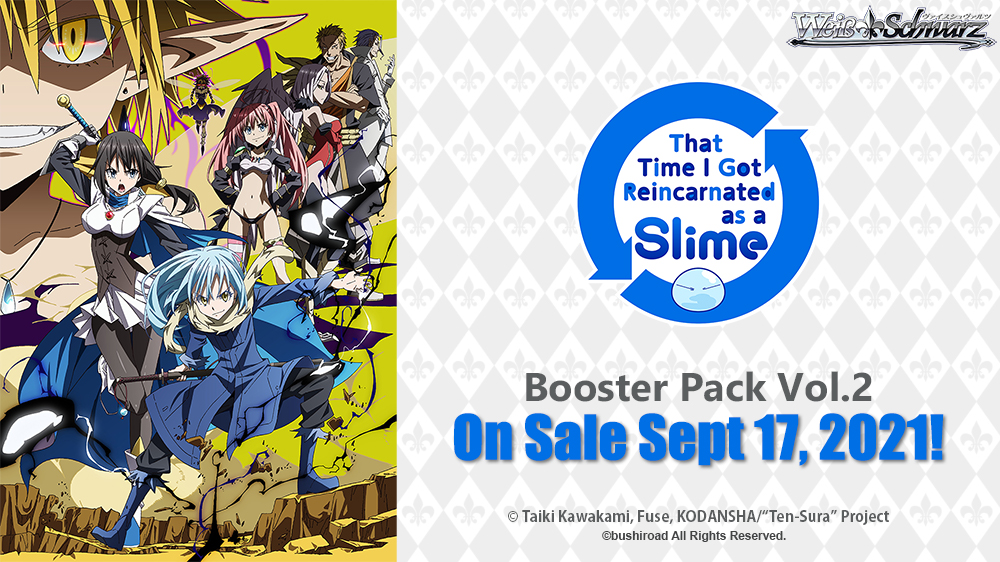 Booster Pack That Time I Got Reincarnated as a Slime Vol.2
Sep 10. 2021 → Sep 17, 2021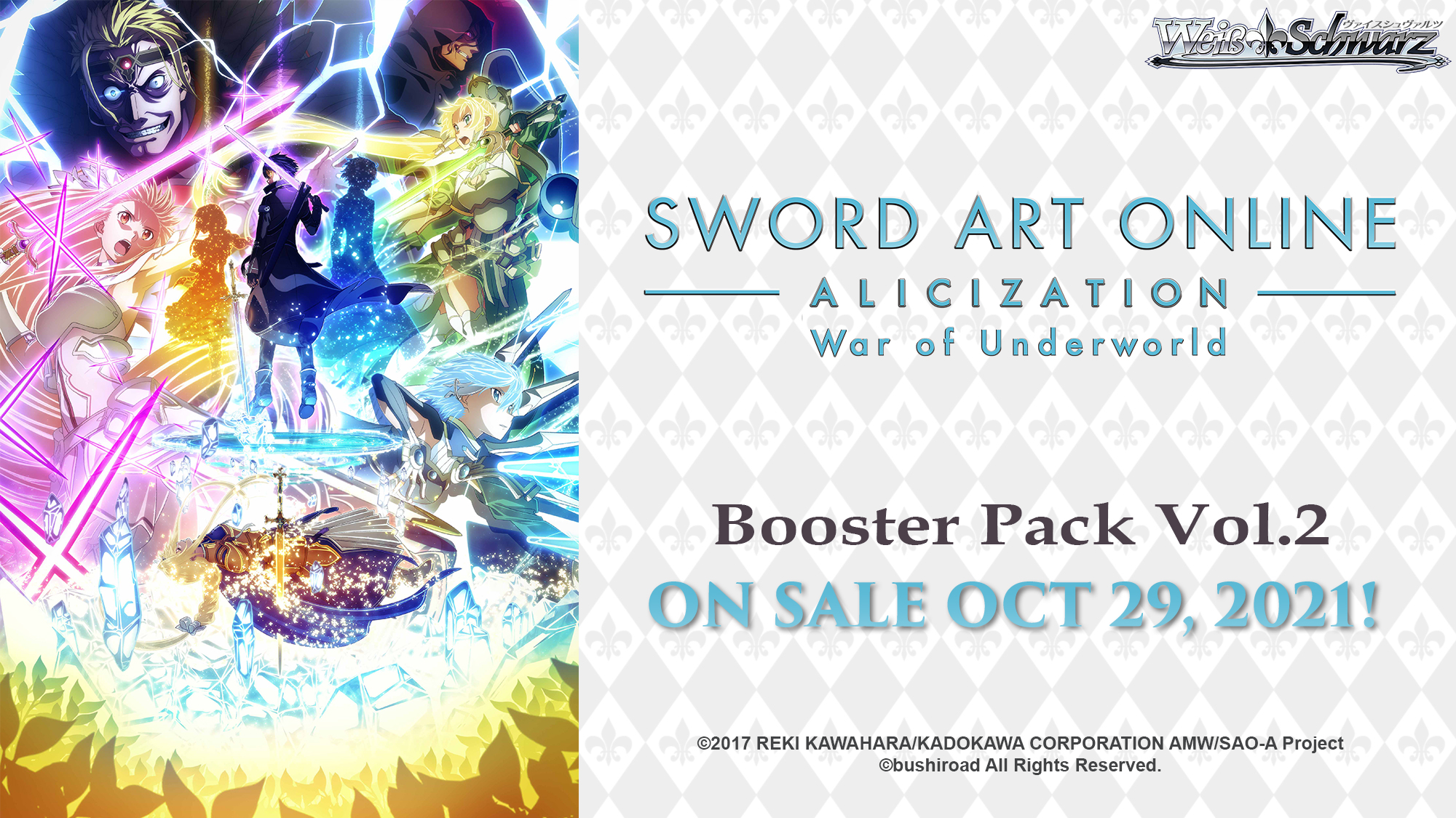 Booster Pack Sword Art Online -Alicization- Vol.2
Oct 1, 2021 → Oct 29, 2021
As the situation continues to evolve daily, the release dates for other products may be affected as well. Please stay tuned to our official homepage and SNS channels for any updates.
We seek your kind understanding and patience with regards to this matter, and urge everyone to stay safe during this difficult time.