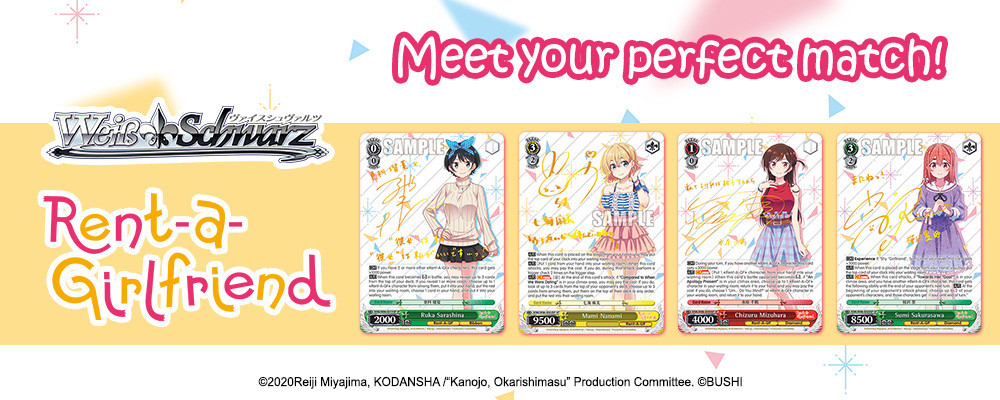 People fall in love in mysterious ways and it's time to kick off a reckless love story with Kazuya Kinoshita! After a difficult breakup, he explores the world of rental girlfriends and meets Chizuru Mizuhara who turns his life upside-down. Maybe it's all part of a plan? Find out when Rent-A-Girlfriend drops this February!
Meet the ex, learn more about the rental girlfriends, and find your perfect match today!
Chizuru Mizuhara
Chizuru enjoys high ratings thanks to her kind and considerate persona! Her perfect façade makes her an ideal option for those dreaming of a romantic girlfriend experience – just be careful not to catch feelings!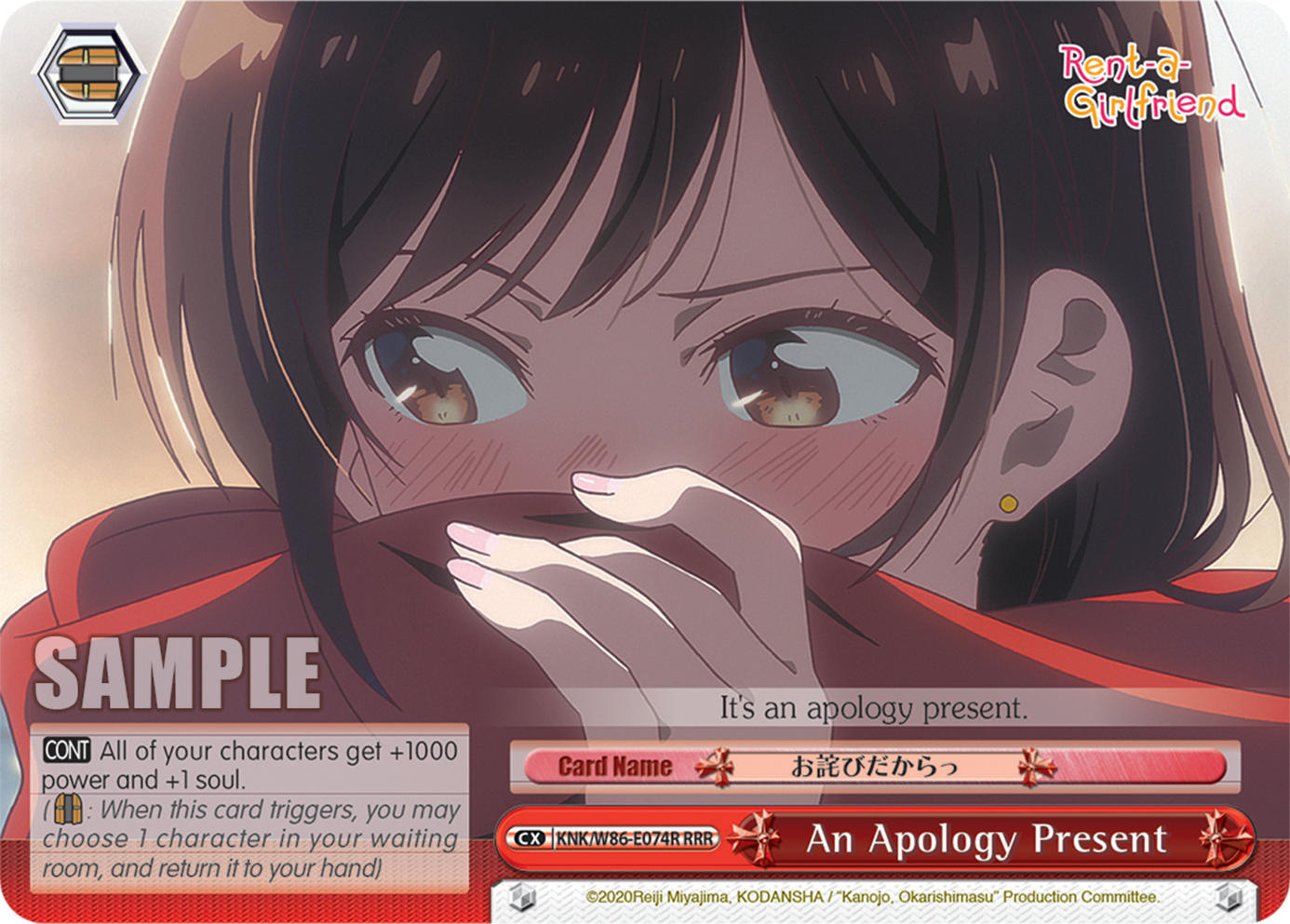 The An Apology Present climax combo is a powerful level 1 waiting room retriever that nets you positive card advantage! Thanks to her almost guaranteed power boost, you'll be able to retrieve at least one character from your waiting room, with an option to further swap out one character in your hand for her event card or any other character!
Mami Nanami
Sweet, loving, jealous, and possessive! Mami is a complex individual whose motivations are often vague. But be warned! She still seems to be obsessed with her ex, Kazuya!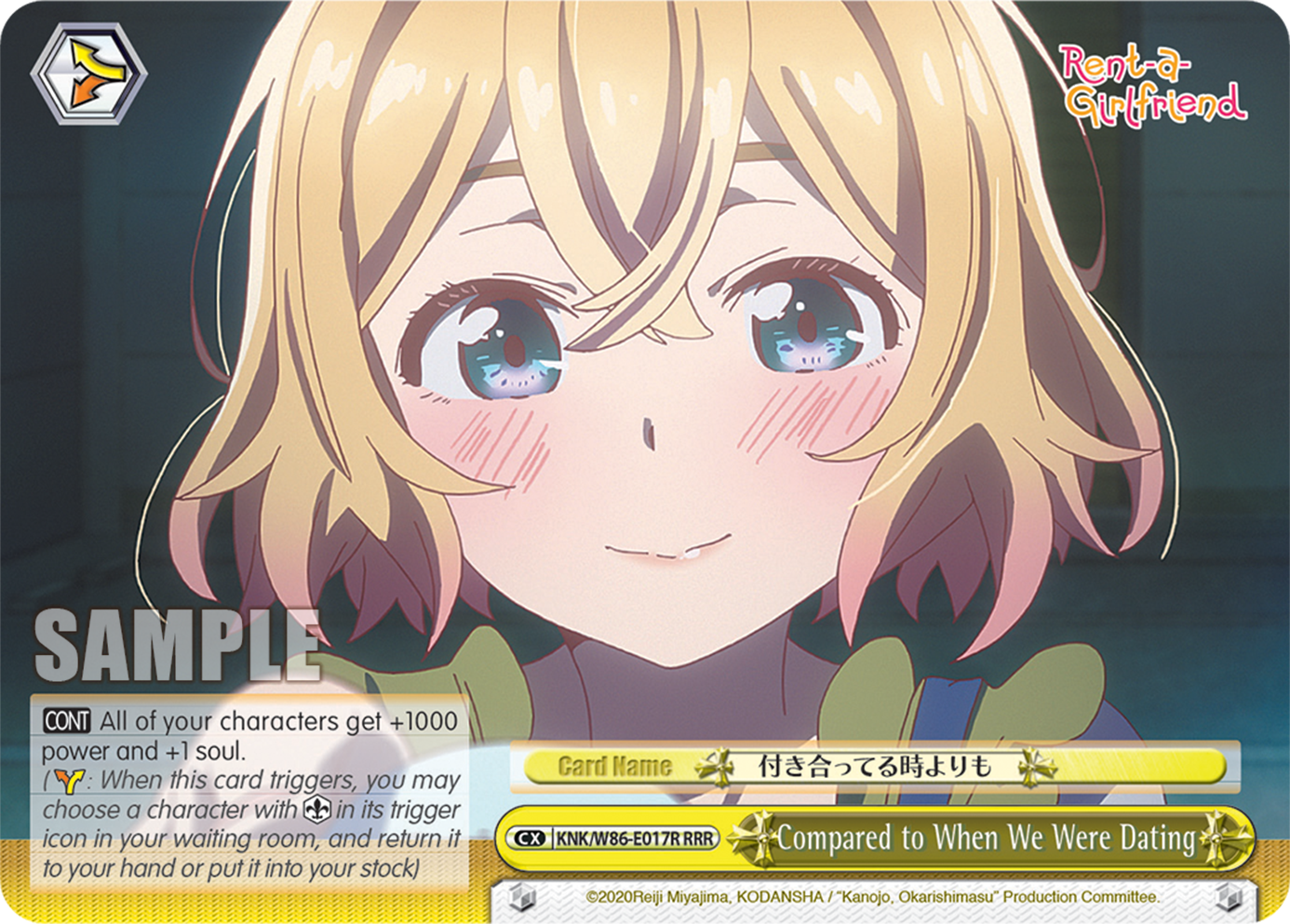 Manipulate the odds to your favor and win on your terms! The Compared to When We Were Dating climax combo allows you to set up your next attack by getting rid of any pesky climaxes from the top of your opponent's deck. Aim to deal exactly three damage to reduce the chances of your damage being cancelled!
Ruka Sarashina
If you're looking for a cheerful and determined girlfriend who is honest with her feelings, look no further than Ruka! Thanks to a health condition which causes slower than average heart beats, Ruka is on the hunt for a boyfriend as she believes being in love will help her heart beat faster!
Ruka Sarashina is a valuable level 0 searcher that helps to cycle through your deck and replace cards in your hand that you might not need!
Sumi Sakurasawa
The shy and introverted Sumi is a classic over-thinker, but despite her soft-spoken personality, she is always determined in anything she does!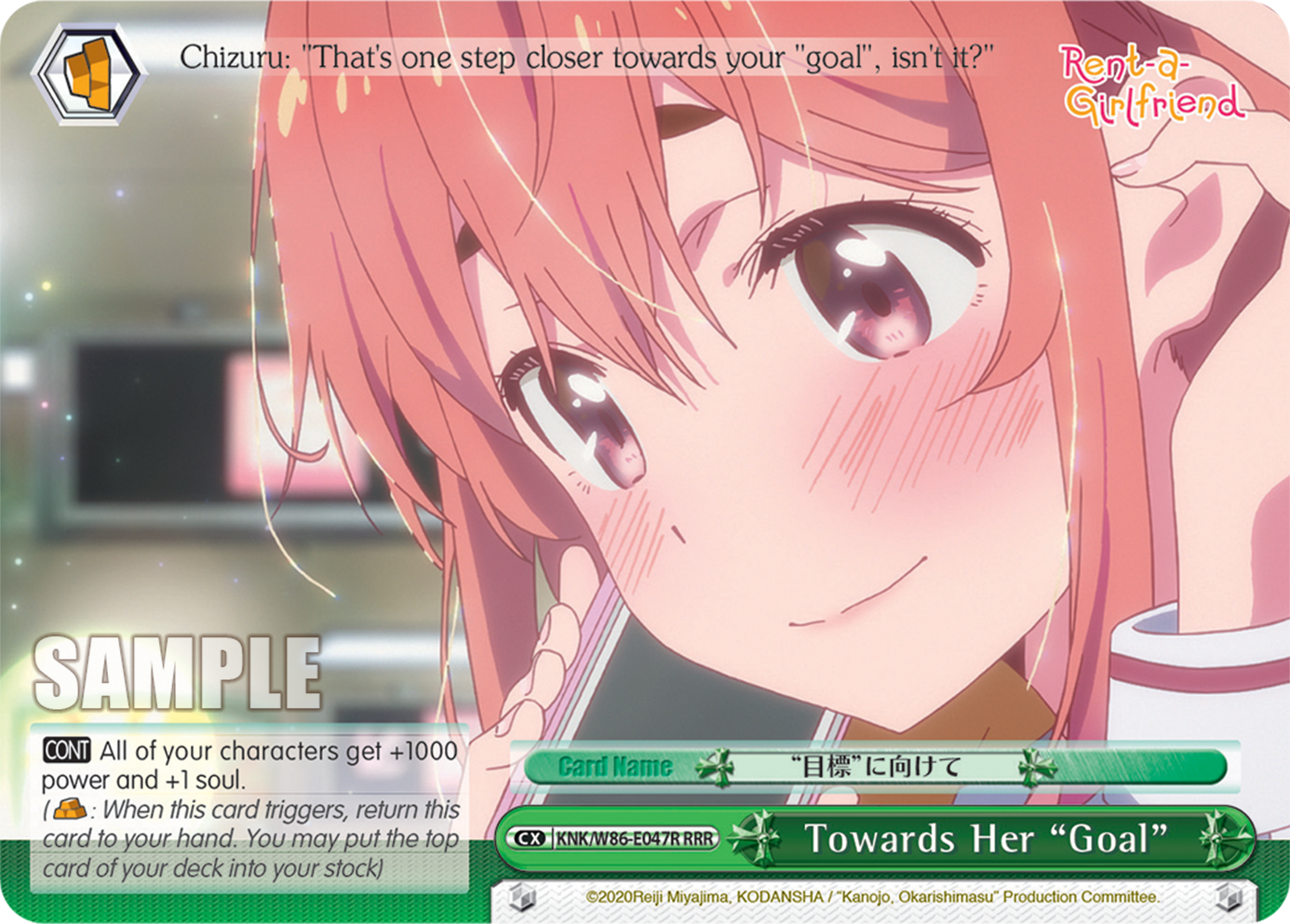 Stall out your opponent with the Towards Her "Goal" climax combo that reduces your opponent's soul damage during their turn! Seize this opportunity and you'll be one step closer towards victory!