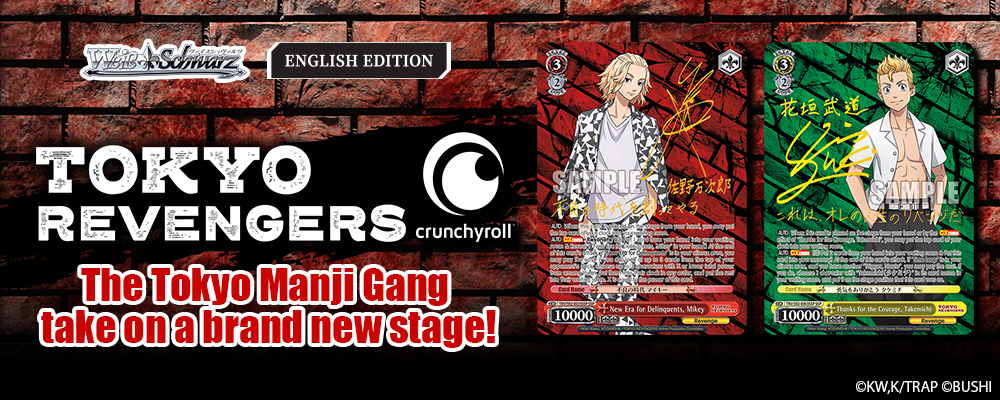 The fearsome banner of the Tokyo Manji Gang flies high as they set their sights on a new territory – the stage of Weiß Schwarz! The golden era for delinquents awaits when Tokyo Revengers releases this July!
Need some ideas on how to build your decks? Check out these two decks featuring Takemichi and Mikey below!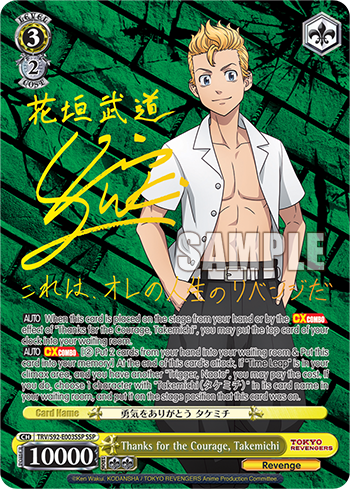 Thanks For the Courage, Takemichi
(TRV/S92-E003SSP SSP)
The heavy yoke of his friends' future rests upon the shoulders of Takemichi and it's up to the crybaby hero to save everyone!
When the Time Leap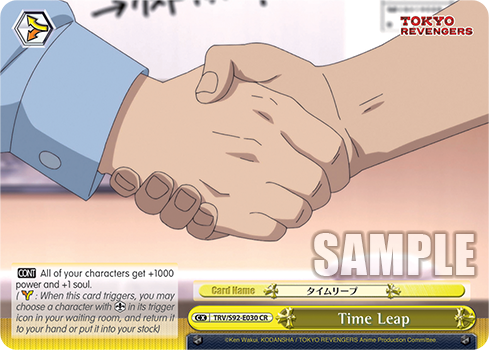 climax combo is active, Thanks for the Courage, Takemichi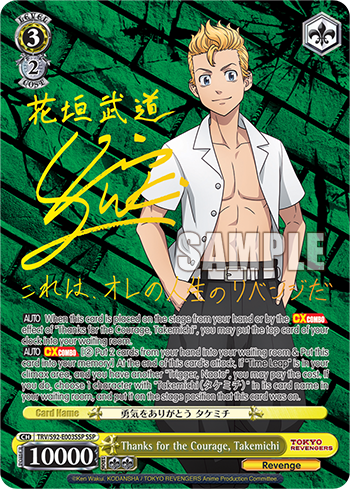 leaps through time for a second, third, and possibly even a fourth, chance at victory!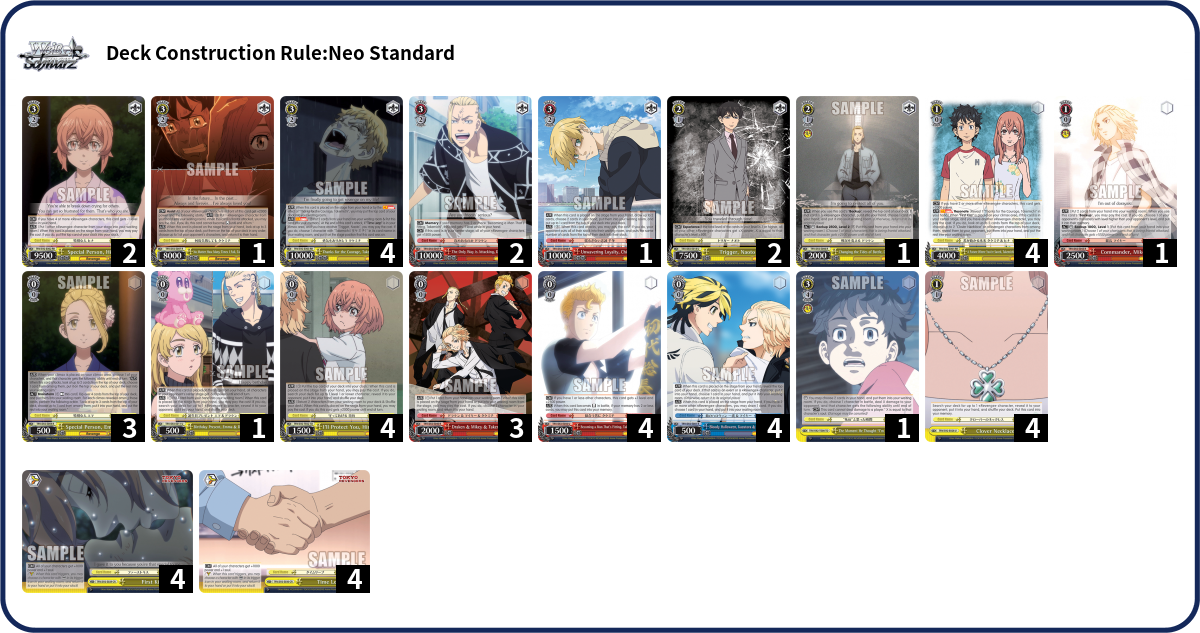 Make use of cards like Draken & Mikey & Takemichi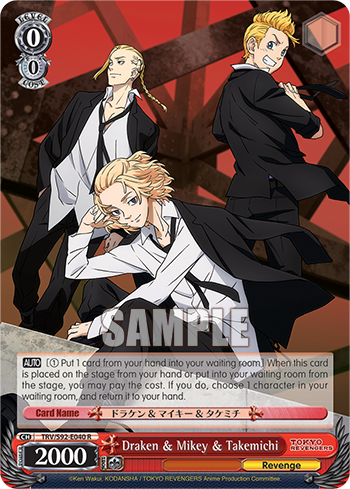 and Bloody Halloween, Kazutora & Mikey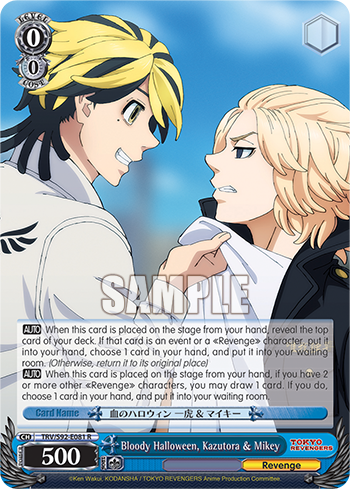 to cycle through your deck and retrieve characters. Becoming a Man That's Fitting, Takemichi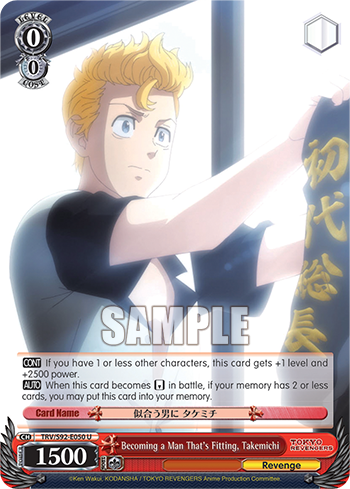 also helps to compress your deck while also setting up for The Only Way is Attacking, Draken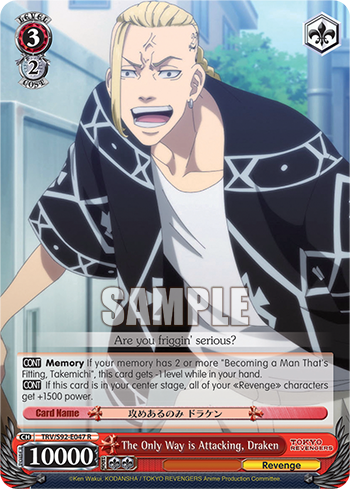 come level 2!
Supercharge your hand with the climax combo of A Future Where You're Saved, Takemichi & Hina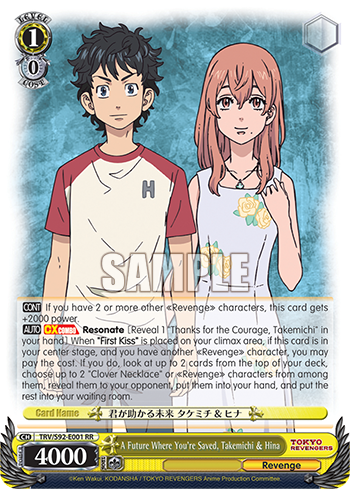 , as well as the iconic Clover Necklace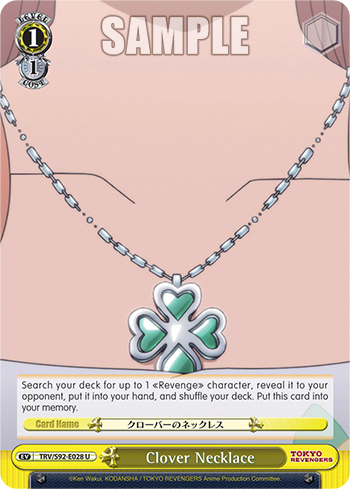 , that lets you search out characters to set up for future turns!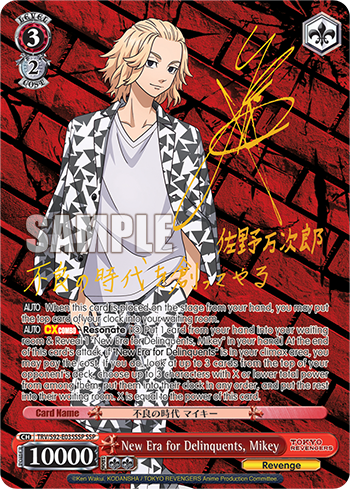 New Era for Delinquents, Mikey
(TRV/S92-E035SSP SSP)
Take over Tokyo under the honorable guidance of Invincible Mikey and establish a new era for delinquents!
Nuclear kick your way to victory with the New Era for Delinquents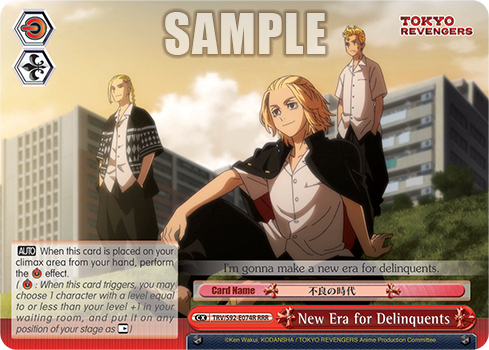 climax combo that bypasses damage canceling by sending characters straight to your opponent's clock!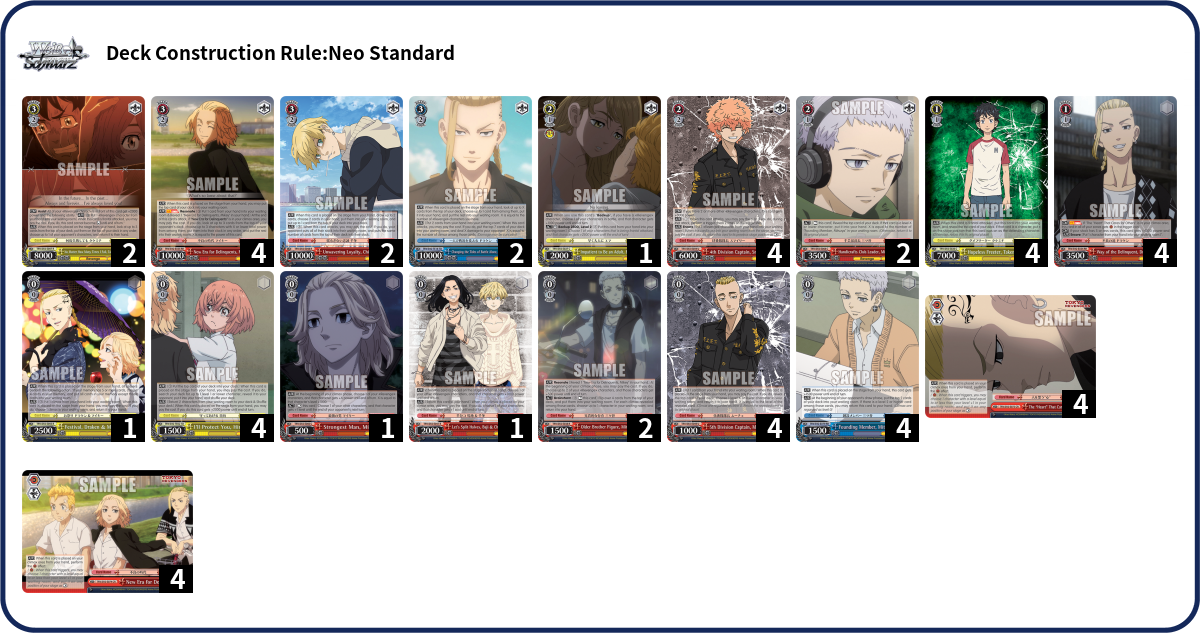 Make use of cards like I'll Protect You, Hinata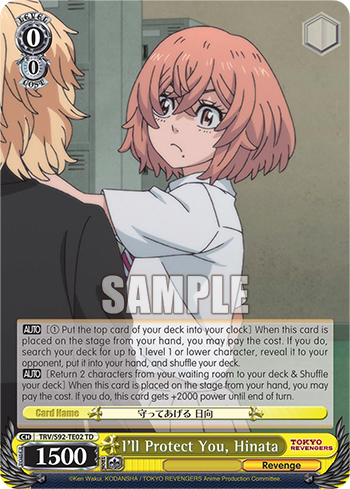 and 5th Division Captain, Mucho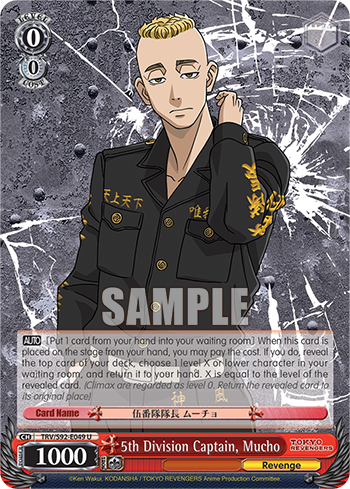 to search out and retrieve characters. Hopeless Freeter, Takemichi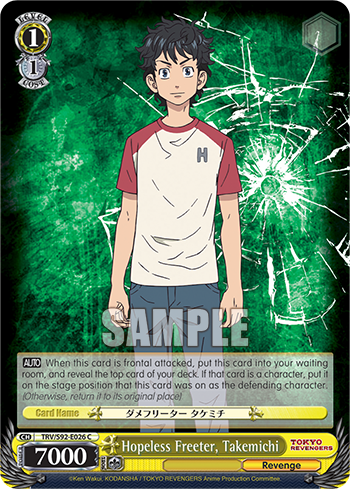 gets an honorable mention for being a powerful level 1 beatstick that gives you the chance to replace himself with an even stronger character if you're lucky!
Lay on the pressure with Way of the Delinquent, Draken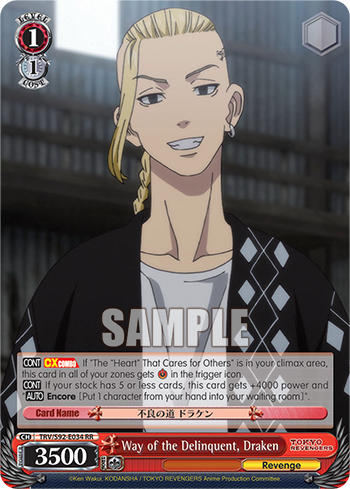 and his climax combo that increases your chances of triggering a Standby trigger! Characters like 4th Division Captain, Smiley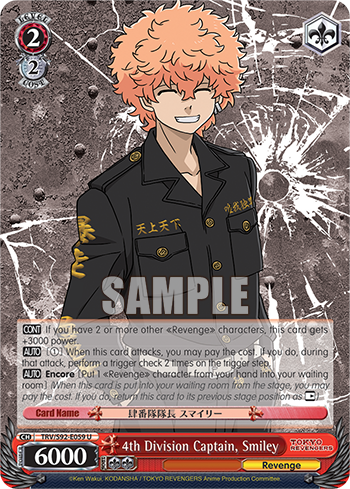 and Unwavering Loyalty, Chifuyu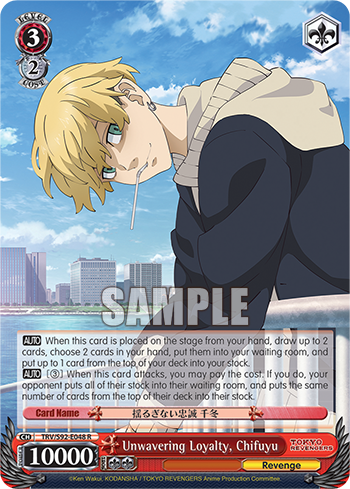 make for perfect Standby targets that your opponents will have a hard time answering!