Follow Elizabeth in her adventures to reclaim the Kingdom of Liones,
with the the Seven Deadly Sins on the Weiß Schwarz stage!
Trial Deck+ and Booster Pack on sale this end July!
Pre-orders for our latest English Original title The Seven Deadly Sins are now on till April 30th and here's a first look at what to expect from this set, as we'll be unveiling more cards in the coming months!
First up, it's the protagonist, Elizabeth Liones! After the Holy Knights seized the Kingdom of Liones in a coup d'état, Elizabeth seeks the help of the Seven Deadly Sins, a disbanded group of knights branded as traitors for trying to overthrow the kingdom years ago.
Recreated in her character card, Elizabeth: Searching for the Sins is a neat card that may just give you the extra boost you need in late-game!
On top of receiving a heal, you also get to deal up to 2 additional damage, depending on the number of climax revealed from the bottom of your opponent's deck. If all damage goes through, that's a whopping total of 4 damage!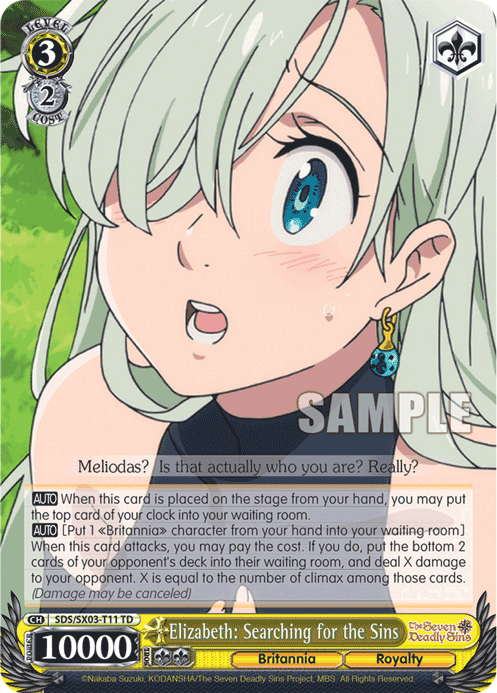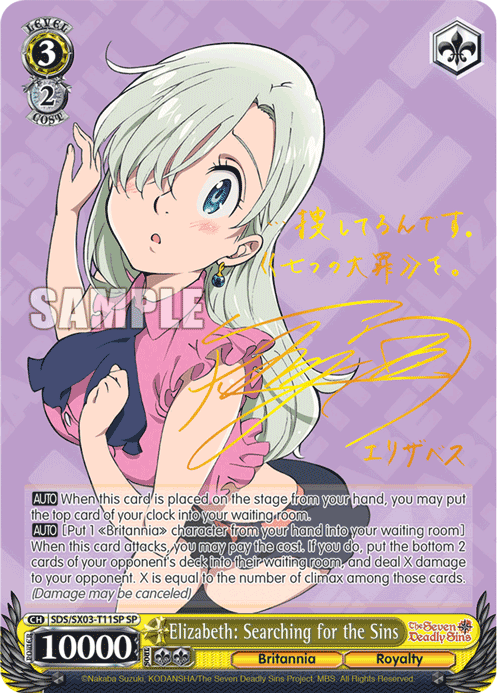 This card also comes in a hot stamped version that can be found in the Trial Deck+, featuring the autograph by the popular Japanese voice actress, Sora Amamiya who played Elizabeth in the anime series.
That's not all! For every Booster Pack purchased, there is a chance that it contains a hot stamped autographed card by the voice cast of the other characters such as Yuki Kaji who played Meliodas, Aoi Yuki as Diane and Jun Fukuyama as King.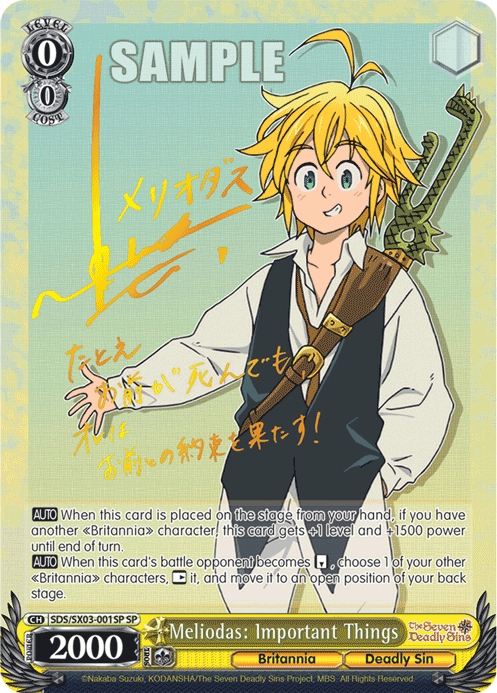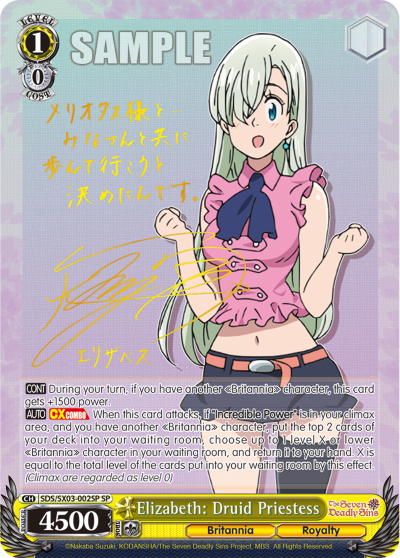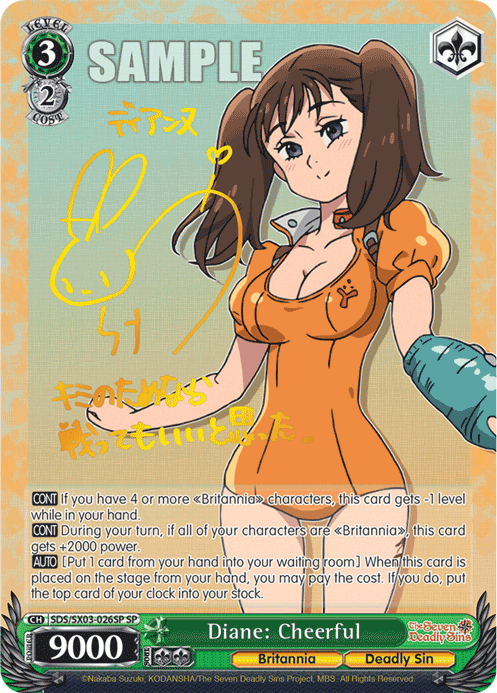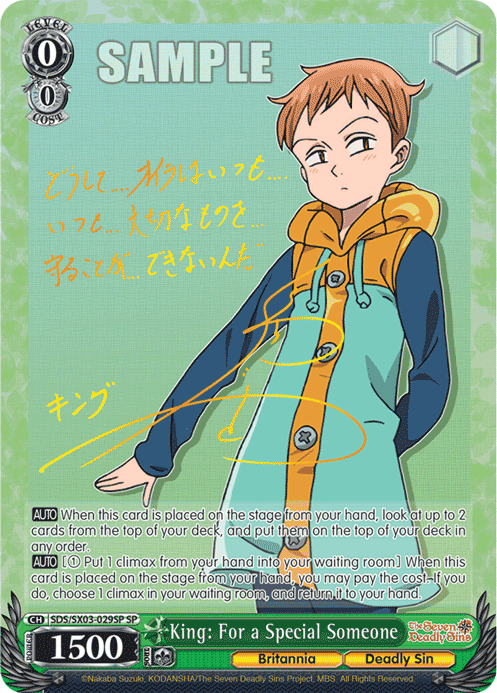 We'll be revealing more cards from both the Trial Deck+ and Booster Pack on our official website and social media channels during the pre-order period, so do remember to check them out!