Booster Pack Love Live! DX Vol.2
NOW ON SALE
Release Date: August 26, 2016
■ Booster Pack Love Live! DX Vol.2

Exclusive Gold Foil/Hot Stamp signed cards (3 Sets) from all 9 members of「μ's」are inserted randomly in packs!!

Total of 27 Gold Foil/ Hot stamped signed cards for collection!!

Product Information
[Love Live! DX Vol.2] includes a special mix of cards from the following Japanese titles:
・Booster Pack Love Live! feat. School Idol Festival Vol.2
・Extra Booster Love Live! The School Idol Movie
・Variety Set Love Live! feat School Idol Festival
・PR cards previously unreleased in the English Edition
– 168 types of cards + 45 Parallel
– 8 cards per pack
– 20 packs per display
– 16 displays per carton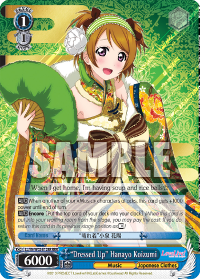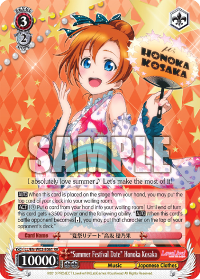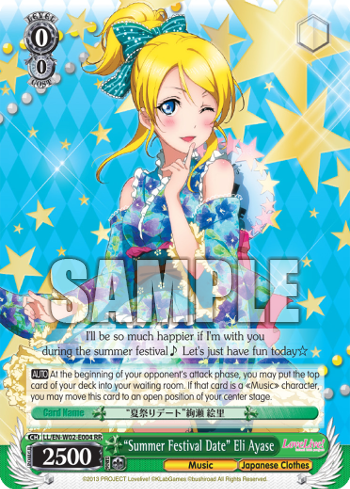 Neo-Standard Products
※ English edition cards cannot be used in official Japanese edition tournaments.
※ Certain card specifications will differ from the Japanese edition cards.
※ Weiß Schwarz English Edition does not include gold/silver campaign coupon.