Booster Pack The Quintessential Quintuplets
NOW ON SALE
Release Date: November 19, 2021

Introducing the Nakano quintuplets, Ichika, Nino, Miku, Yotsuba, and Itsuki!

Join them on their journey as they compete for their love lives on the Weiß Schwarz stage!
Product Information
SIGNED CARDS
Every pack you purchase has a chance to contain a hot stamped autographed card by the following members of the cast:
◆ Kana Hanazawa as Ichika Nakano
◆ Ayana Taketatsu as Nino Nakano
◆ Miku Ito as Miku Nakano
◆ Ayane Sakura as Yotsuba Nakano
◆ Inori Minase as Itsuki Nakano
135 types + 55 types (Parallel)
8 cards per pack, 20 packs per display
16 displays per carton
1 of 5 exclusive PR cards in every display box!
1 English Edition exclusive stitched playmat in every carton!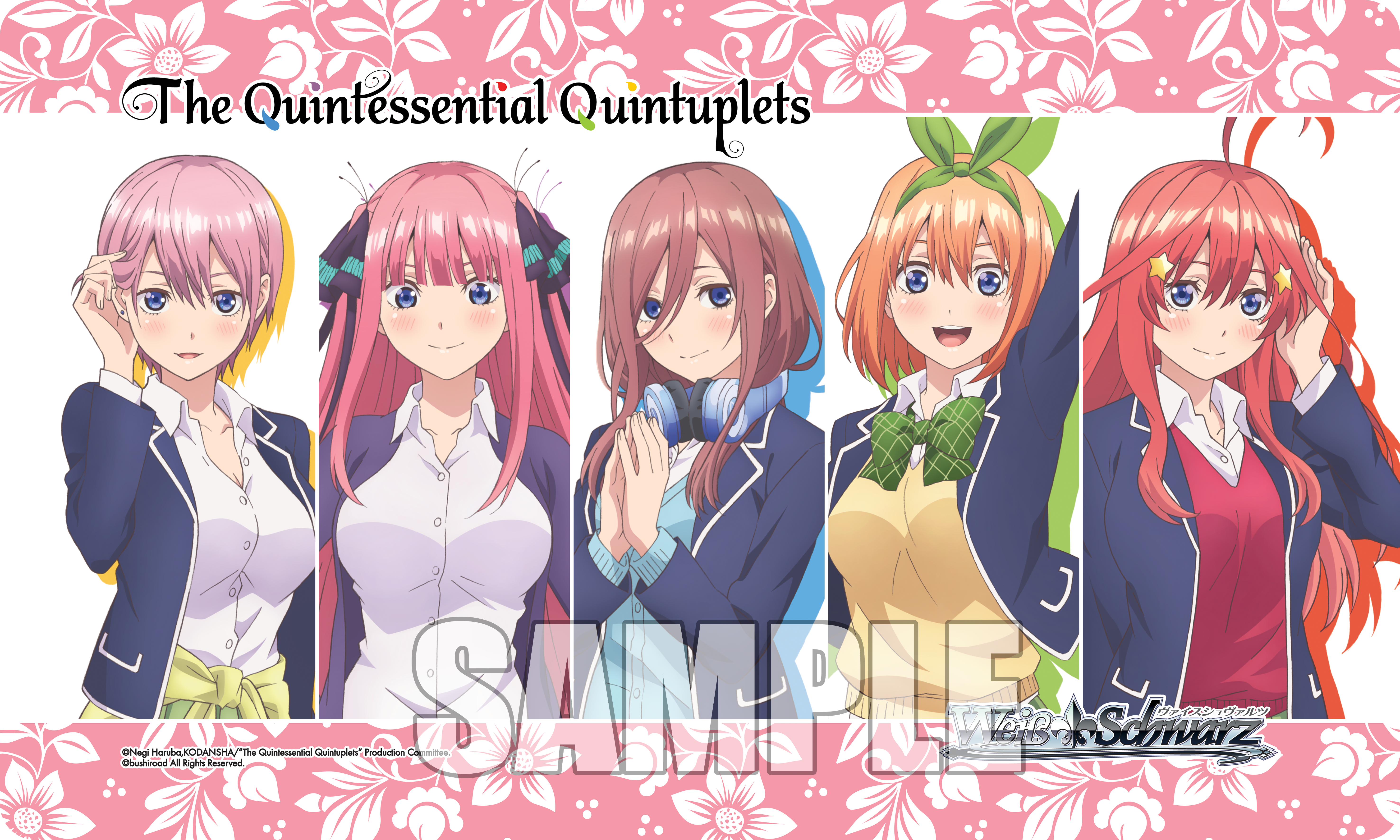 The cards in this Booster Pack may be used together with cards that have card numbers beginning with 「5HY/」!

Featured cards from the booster pack!
Hot stamped autographed cards by the voice actors! (SSP)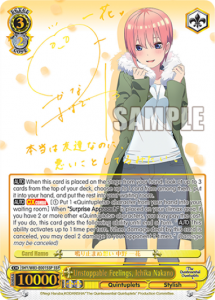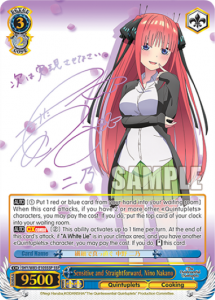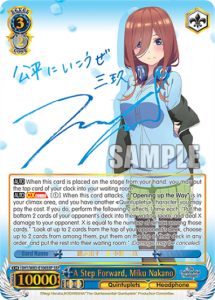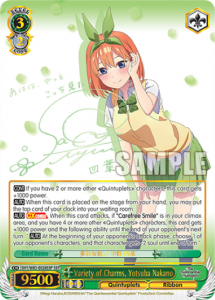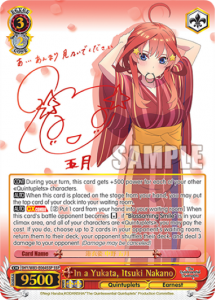 Hot stamped quote cards from the main cast! (SP)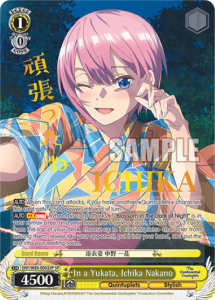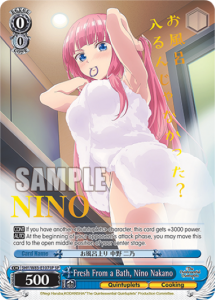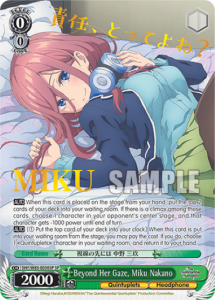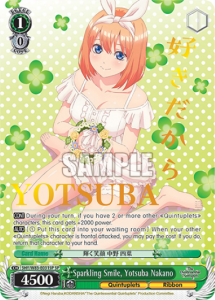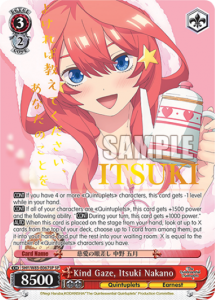 Special full-art cards! (HYR)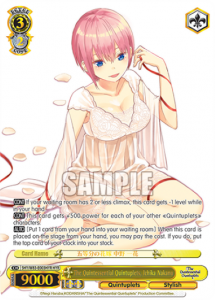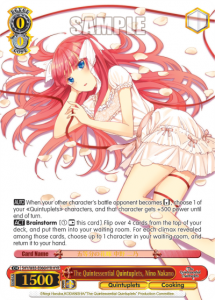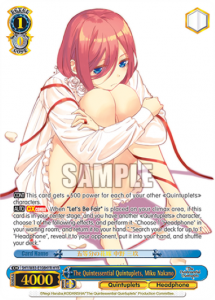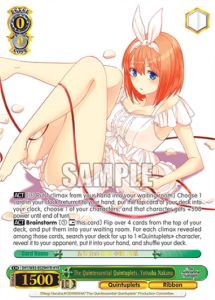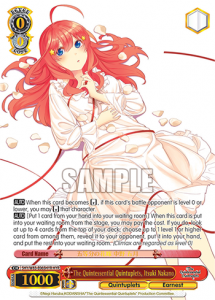 Neo-Standard Products
Quintessential Set

The Quintessential Quintuplets
※ Carton topper playmat included in first print run only.
※ Image is for illustration purpose only. Product specifications are subjected to change.
※ This product is intended for players aged 13 and above.
※ English edition cards cannot be used in official Japanese edition tournaments.
※ Weiß Schwarz English Edition does not include gold/silver campaign coupon.