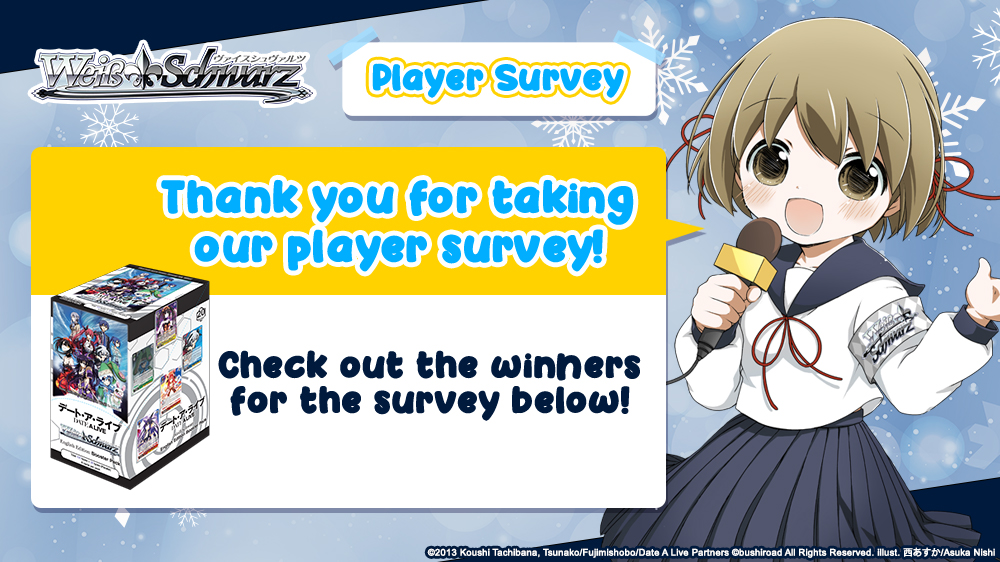 Congratulations to the following winners who will be receiving a Display of Booster Pack Date A Live when it goes on sale, March 26, 2021!
• Patrick Kamminga
• Damien
• Brendon To
At the same time, a big thank you to everyone who took part in our player survey.
Remember to stay tuned to our website and social media channels for more giveaways like this in the future!