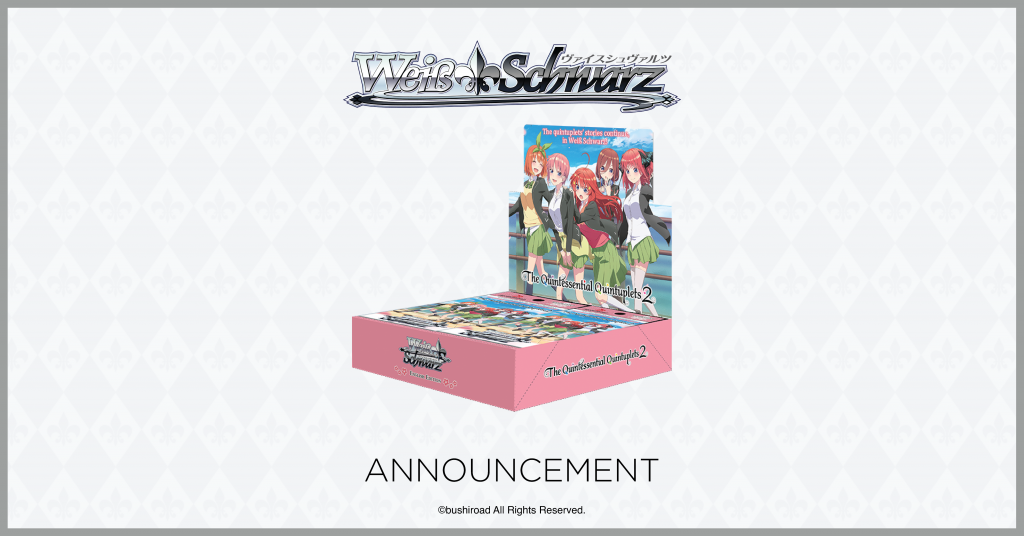 Thank you for your continued support for Weiß Schwarz and we hope you are looking forward to our various upcoming products.
Please note that the release date of Booster Pack The Quintessential Quintuplets 2 was mistakenly announced to be August 5, 2022. The correct release date is August 12, 2022.
We apologize for any inconvenience caused. Pre-orders for the product are now available at your nearest local card shops.