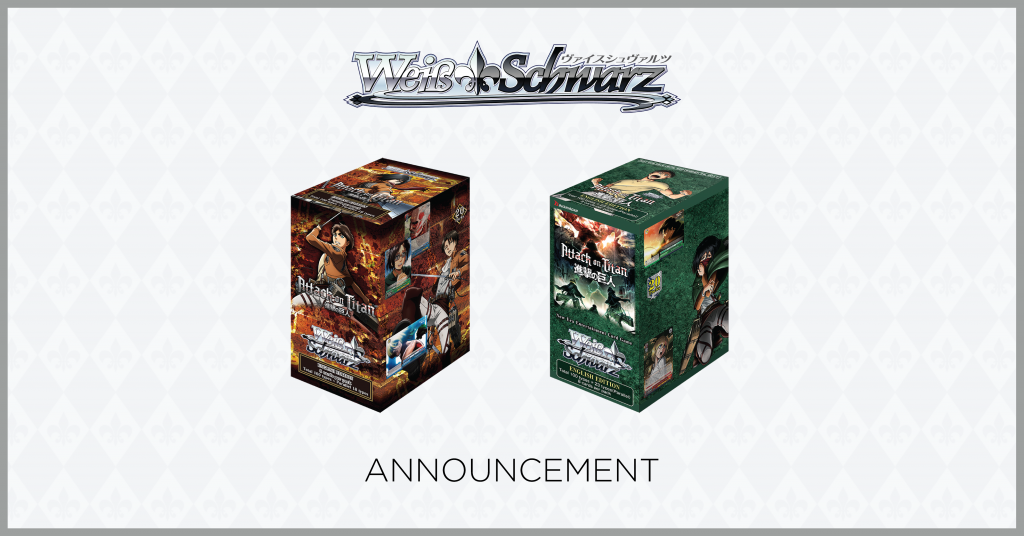 We hope you are excited for Attack On Titan: Final Season this August 26, 2022! Pre-orders for Trial Deck+, Booster Pack, and Supply Set have since begun so do check with your nearest local card shop today!
In addition, we will be reprinting the following products:
Both reprints will retain their original specifications and any purchase of one box at a tournament store will also entitle you to one Attack On Titan: Final Season Tournament Store Assist PR Pack! Don't miss this chance to experience the titanic battles on the stage of Weiẞ Schwarz!