Dear Weiß Schwarz Meisters,
Thank you for your continuous support and patience.
We announced the revised dates for the release of Fujimi Fantasia Bunko, BanG Dream [RAISE A SUILEN] and BanG Dream! Vol.2 a couple of weeks back, due to the ongoing COVID-19 pandemic.
In addition, we are glad to inform the dates for the following subsequent releases.
For Trial Deck+ and Booster Pack That Time I Got Reincarnated as a Slime, the new release date has been revised to July 31, 2020.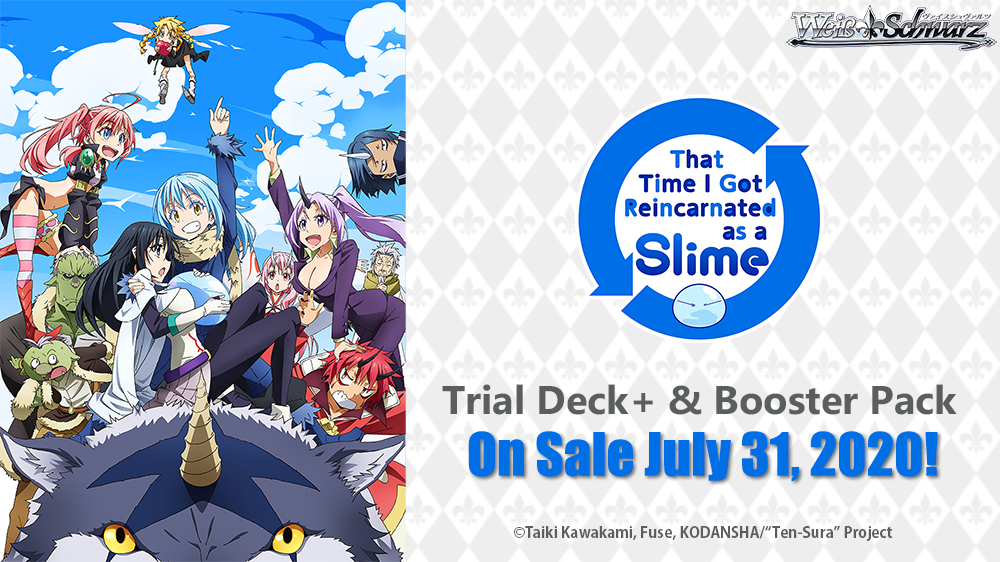 For Booster Pack Re:ZERO -Starting Life in Another World- Memory Snow, its release date will be August 28, 2020.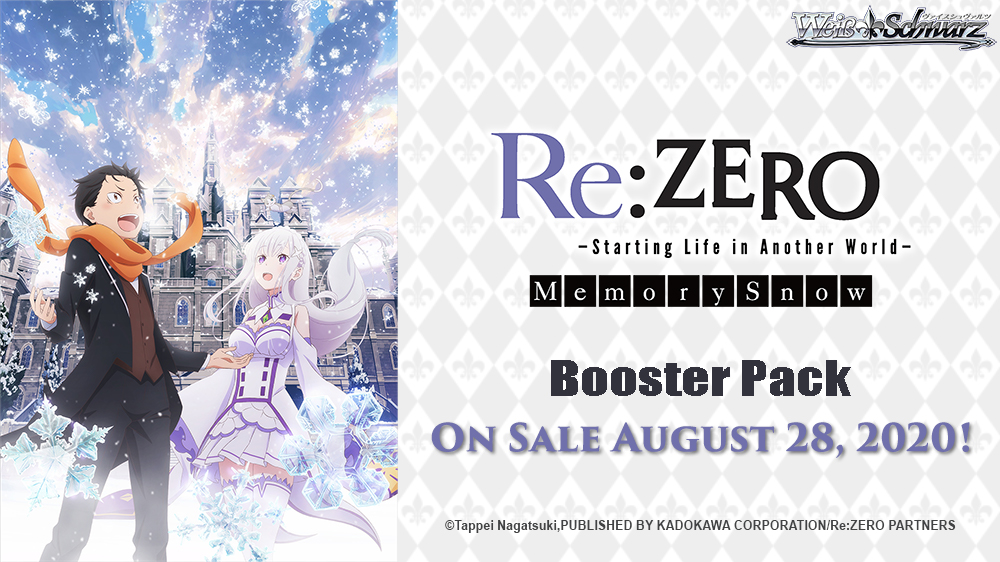 Due to production issues caused by the COVID-19 pandemic, the release of Adventure Time will be shifted to the fourth quarter of 2020 to ensure that the products meet our quality standards.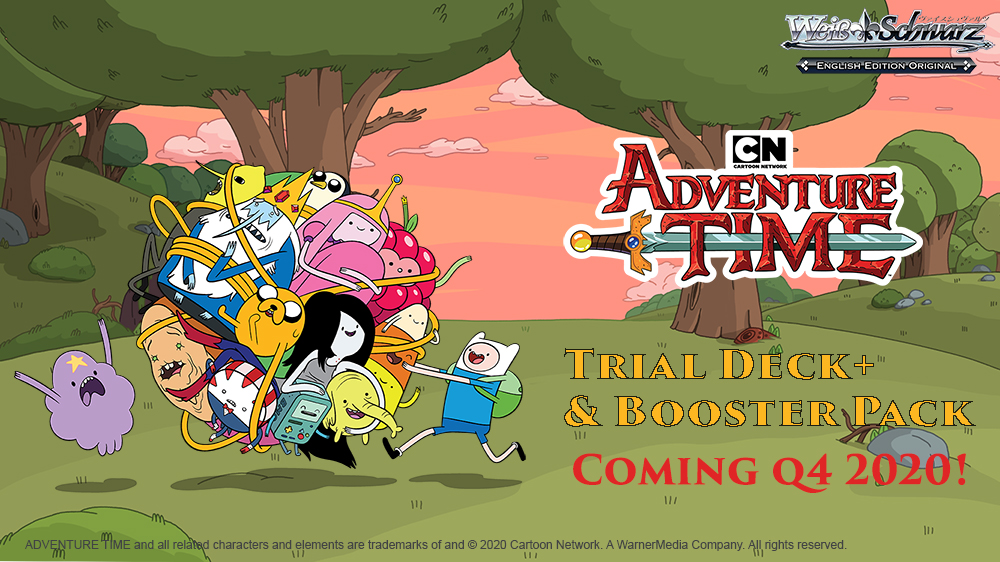 We appreciate your kind understanding during these challenging times and hope that you continue to stay safe. Please take care and stay tuned to our website for more updates in due time.