Media Kit for JoJo's Bizarre Adventure: Golden Wind has been uploaded in the Media Kit section.
There are additional banners for the promotional use of Monthly Shop Tournaments on social media platforms, available in the Media Kit for the aforementioned.
For Facebook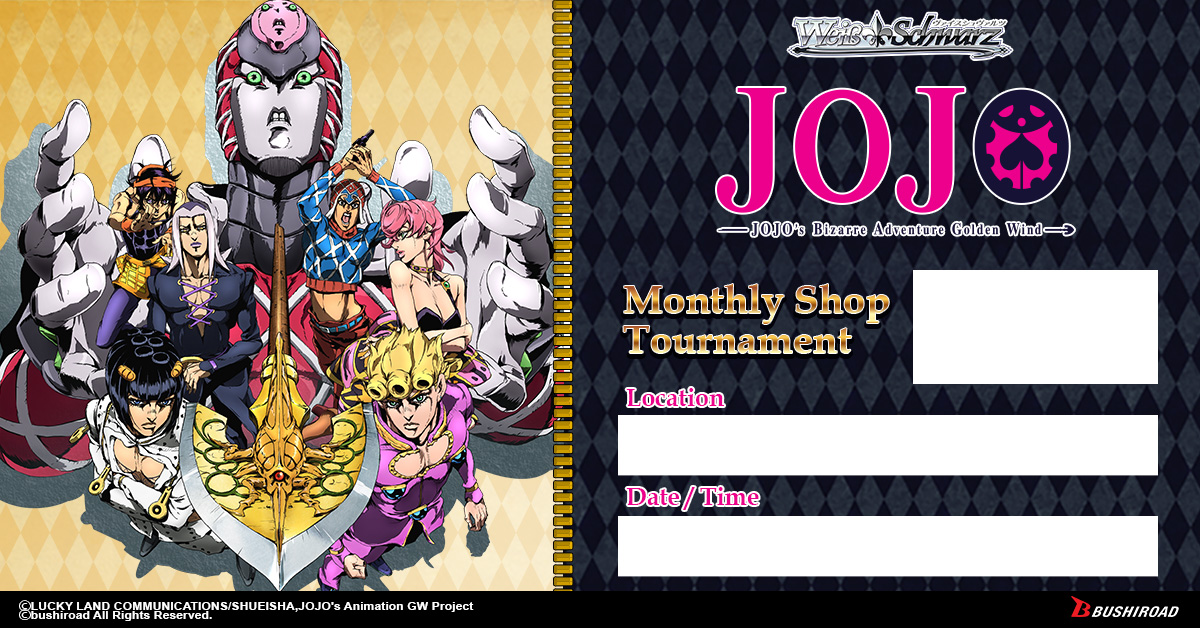 For Instagram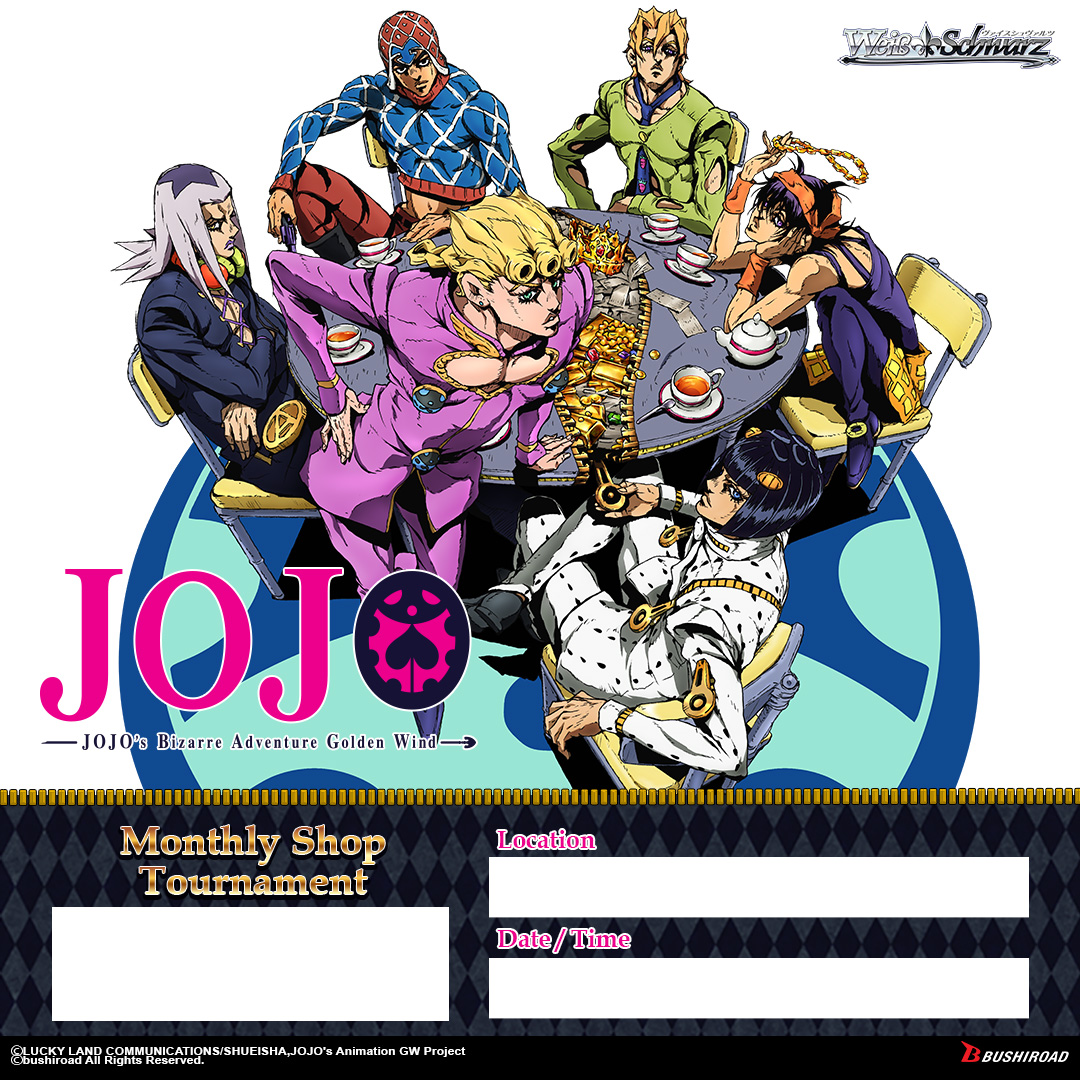 For Twitter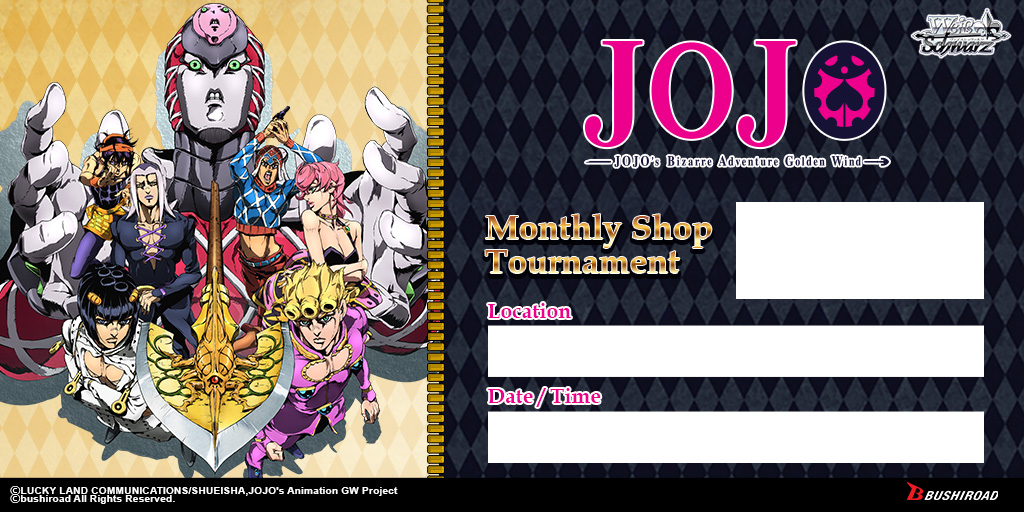 How to use:
1) Input your shop logo into the blank space beside the words, "Monthly Shop Tournament"
2) Fill in the location, time and date in the respective blank spaces
By using the assets, you agree to our user guidelines, including that they are not used for commercial reproduction and must not be altered in any way, other than the instructions given above.
Thank you.