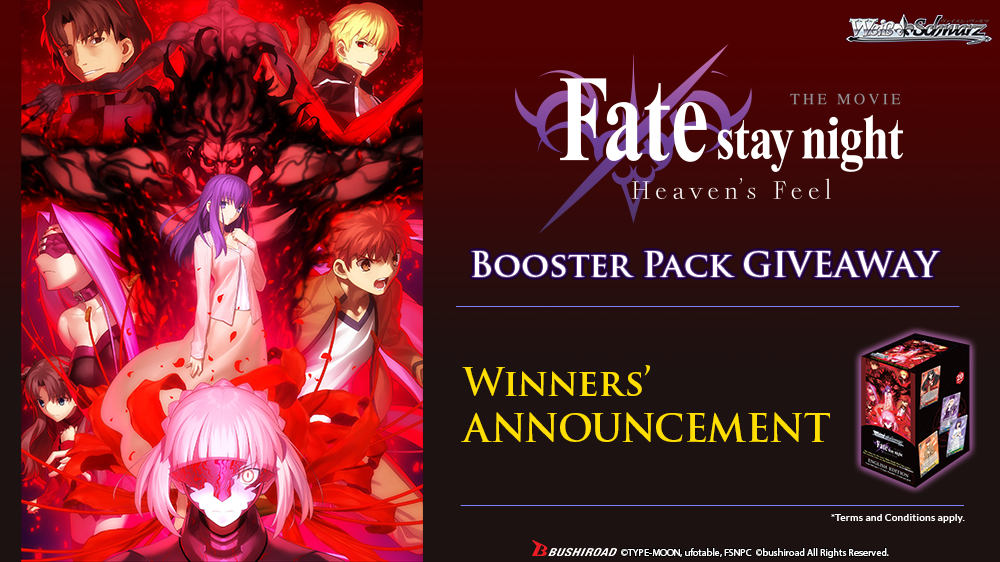 Hey Weiß Schwarz Meisters!
Here are the winners for our SNS Giveaway on Facebook and Instagram!
Congratulations to the following winners who will be receiving our Fate/stay night [Heaven's Feel] Booster Pack when it goes on sale on December 13, 2019!
On Facebook:
• Johnathan Lindley
• Gabriel Contreras
On Instagram:
• kitorijp
• llhin_cosplays
At the same time, a big thank you to everyone who took part in our giveaway! Remember to stay tuned to our website, Facebook page or Instagram for more giveaways in the future!