Dear Weiß Schwarz Meisters,
Thank you for your fervent support for our game.
There has been a very welcome surge in demand for our upcoming releases, and while we are grateful for the support, the increase in demand has put a strain on our production. After some adjustment, we have arrived at a solution that will cause the least amount of disruption to the release schedule.
Please note that the release date for Booster Pack Fate/stay night [Heaven's Feel] Vol.2 has been revised to August 20th, 2021. No other product release dates have been changed.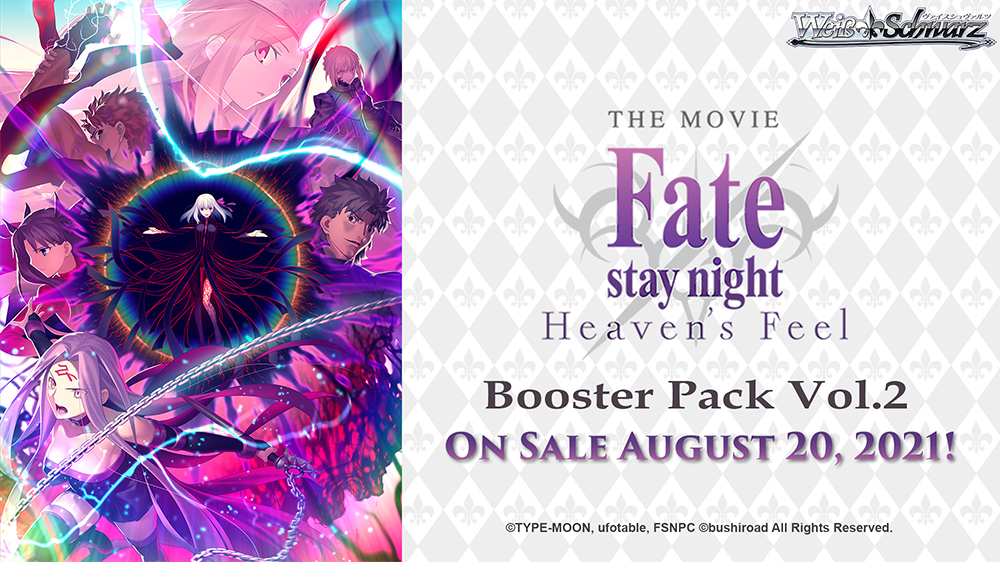 Thank you for your understanding and patience.