RUMBLING…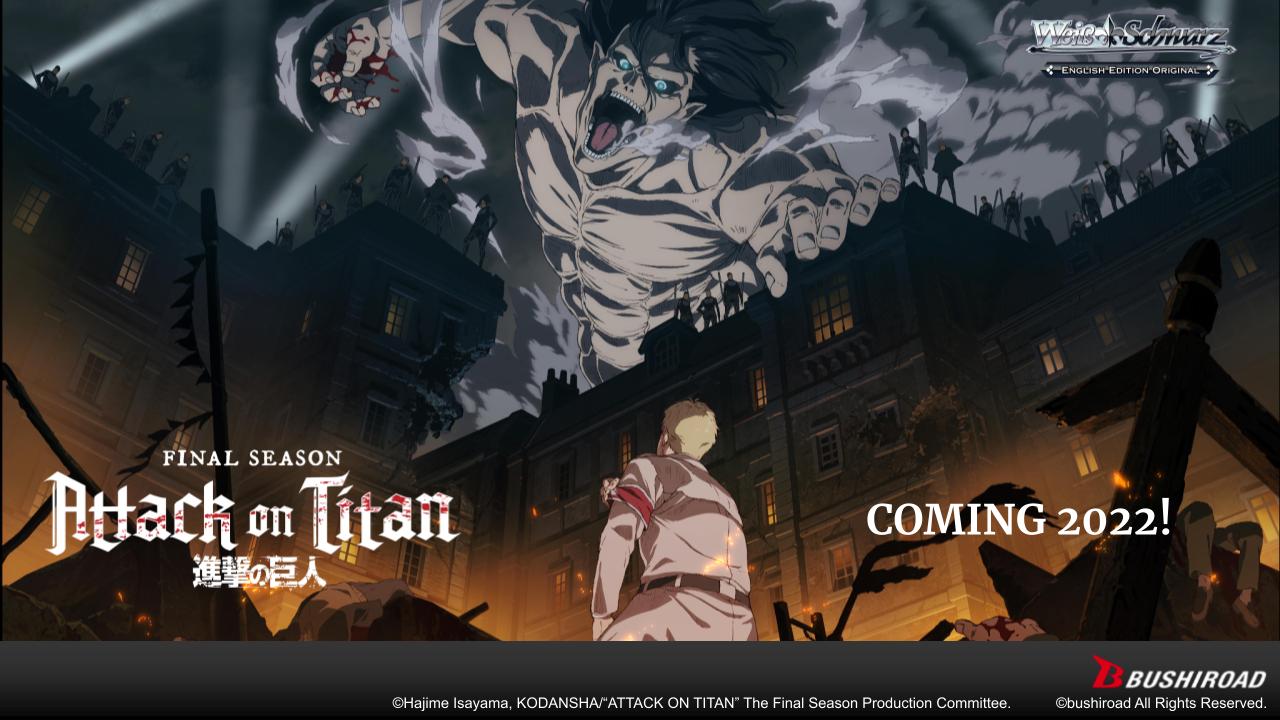 Attack on Titan: Final Season (Coming Soon)
Relive the final stages of the war between man and titan on the Weiß Schwarz stage! More details will be revealed in our upcoming conferences!
☆★☆★
Here's a quick look at the updated release schedule! Do stay tuned to our social media channels for any updates and announcements!