Hey Weiß Schwarz Meisters, the much-anticipated title, GOBLIN SLAYER is finally making its way to the Weiß Schwarz stage!
☆★☆★☆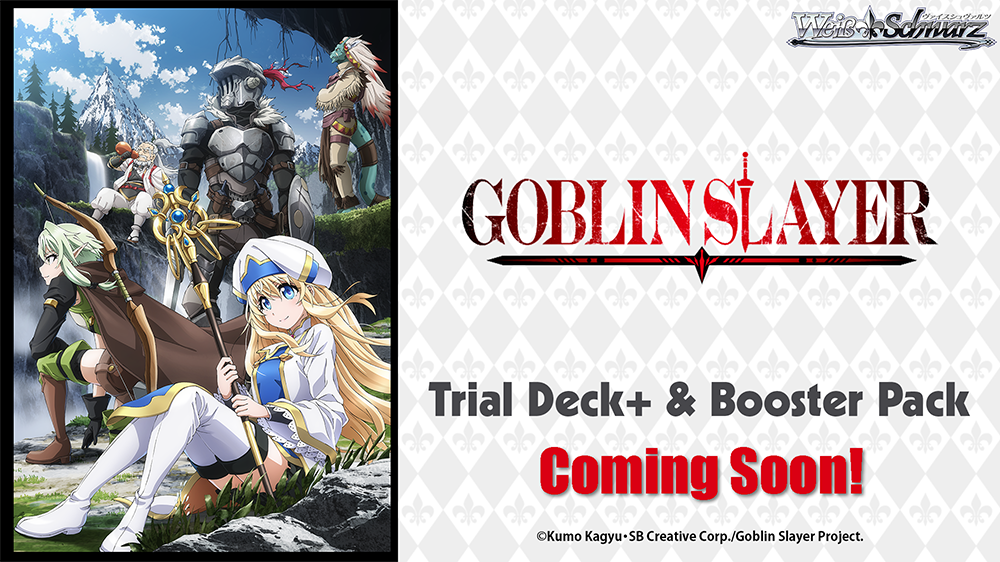 Join the Priestess as she embarks on an adventure with the Goblin Slayer to take down goblins on the stage of Weiß Schwarz!
☆★☆★☆
Pre-orders will start soon so stay tuned to our official product page, Facebook page or Instagram for more updates!