At the Bushiroad Championship Series 2019 World Finals held in Japan, we have just announced that Adventure Time will be joining the Weiß Schwarz English line-up as our first English Original title in 2020!
☆★☆★☆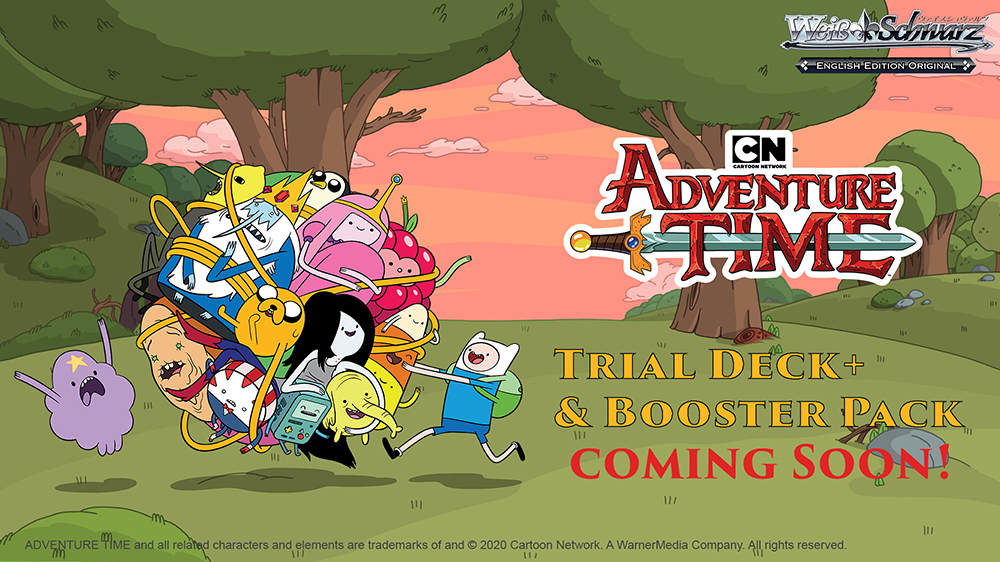 Rebranded as "English Original" (previously known as "English Exclusive"), this product line will be developed in English and are unprecedented titles in Weiß Schwarz. The popular series by Cartoon Network, will be our third title to be released under the same series.
Join Finn and Jake as they embark on a series of surreal adventures on the stage of Weiß Schwarz!
☆★☆★☆
More information will be released in due time, so stay tuned to our website or follow us on our official Facebook page and Instagram for more updates!