Weiß Schwarz Meisters, we have a series of exciting news for you!
We have just revealed the new release date for the English Original title, Adventure Time during the Bushiroad Mobile Panel livestream for Anime Expo Lite 2020, alongside a host of new titles that will be joining Weiß Schwarz English Edition's lineup!
☆★☆★☆
First up, fans of the mobile game and the anime series, Magia Record: Puella Magi Madoka Magica Side Story, can look forward to both versions joining the English Edition soon!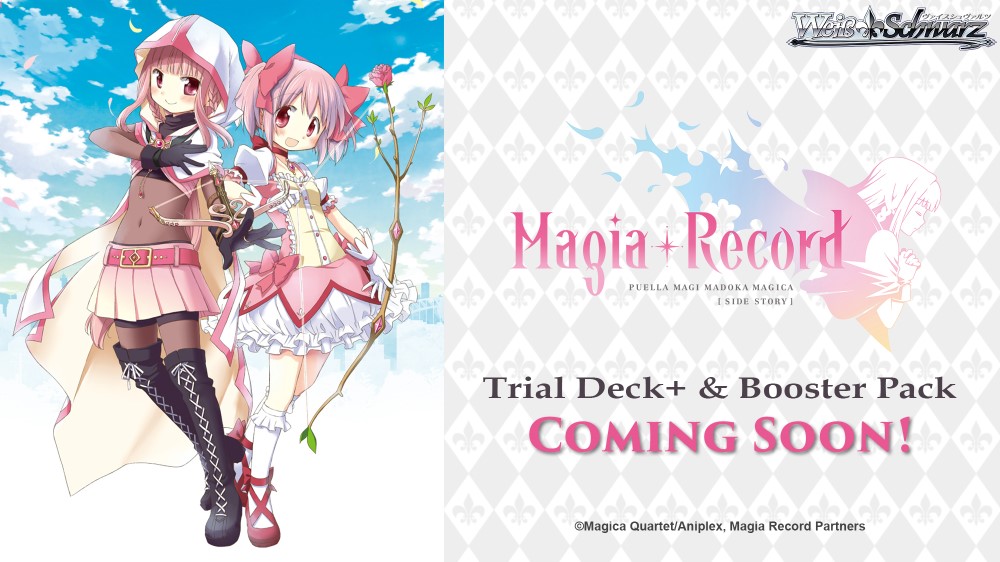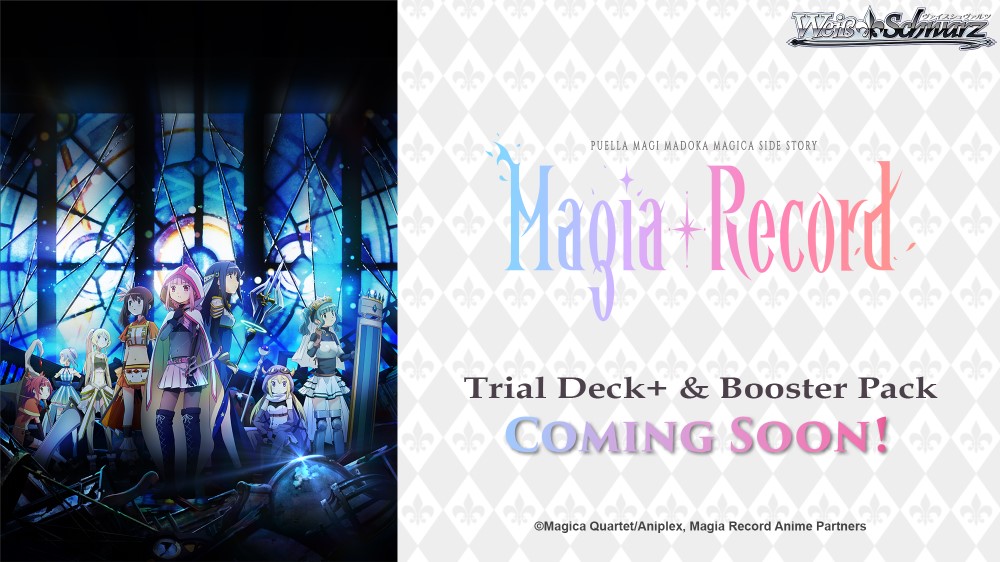 Join Iroha Tamaki in her search for answers to her lost wish and encounter other magical girls along the way, all happening on the stage of Weiß Schwarz! (ノ´ヮ´)ノ *:・゚✧
☆★☆★☆
We are also glad to announce that the new release date for Trial Deck+, Booster Pack and Supply Set Adventure Time, has been revised to November 20, 2020.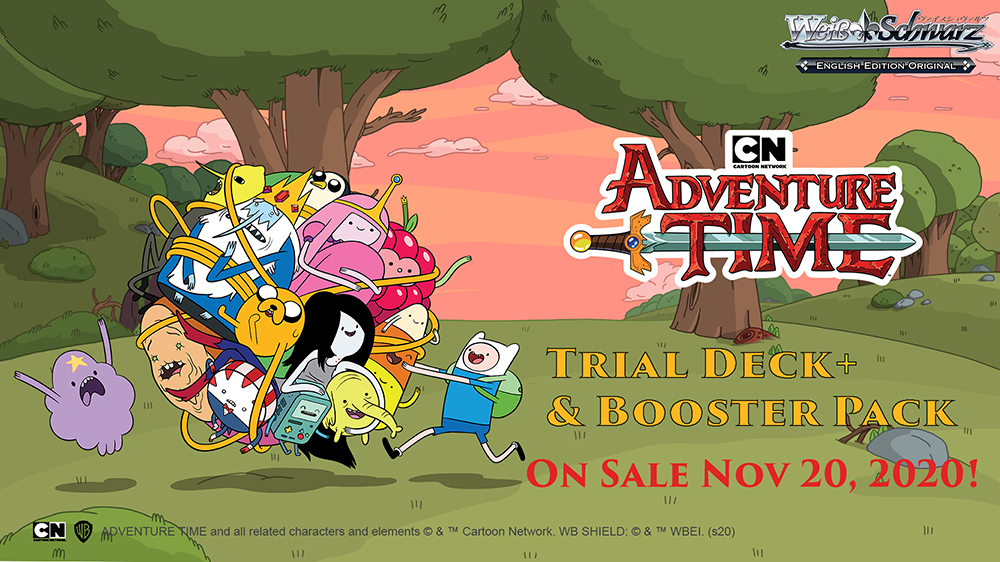 ☆★☆★☆
And there's more! Also releasing under the English Original title banner is Mob Psycho 100!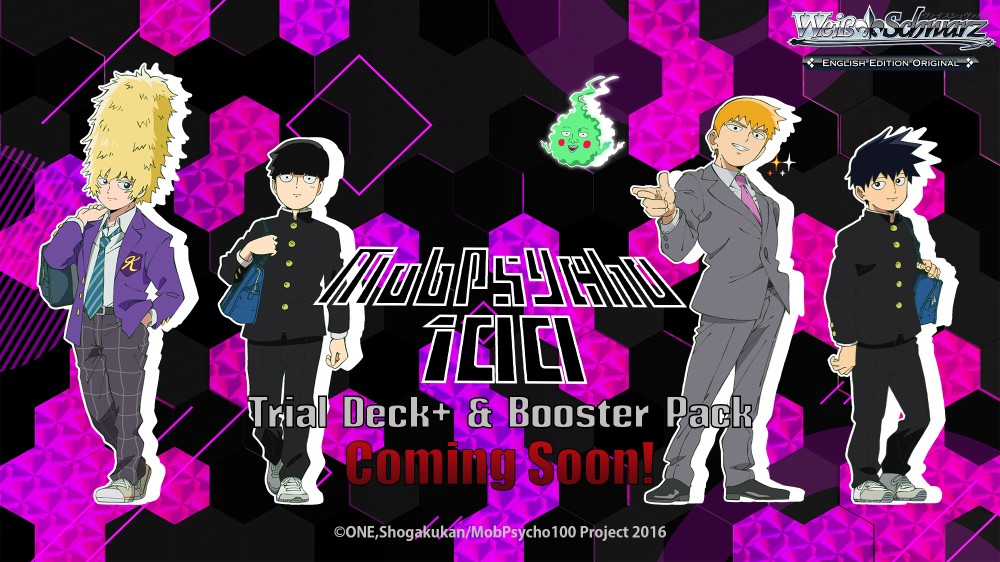 Set out on a heartwarming journey with Shigeo Kageyama (aka MOB) to find his way of life without using his psychic powers and meet the friends he makes along the way! (ノ´ヮ´)ノ *:・゚✧
☆★☆★☆
More information will be released in due time, so stay tuned to our official website, or check out our Facebook page or Instagram for more updates! (๑•̀ㅂ•́)و ✧