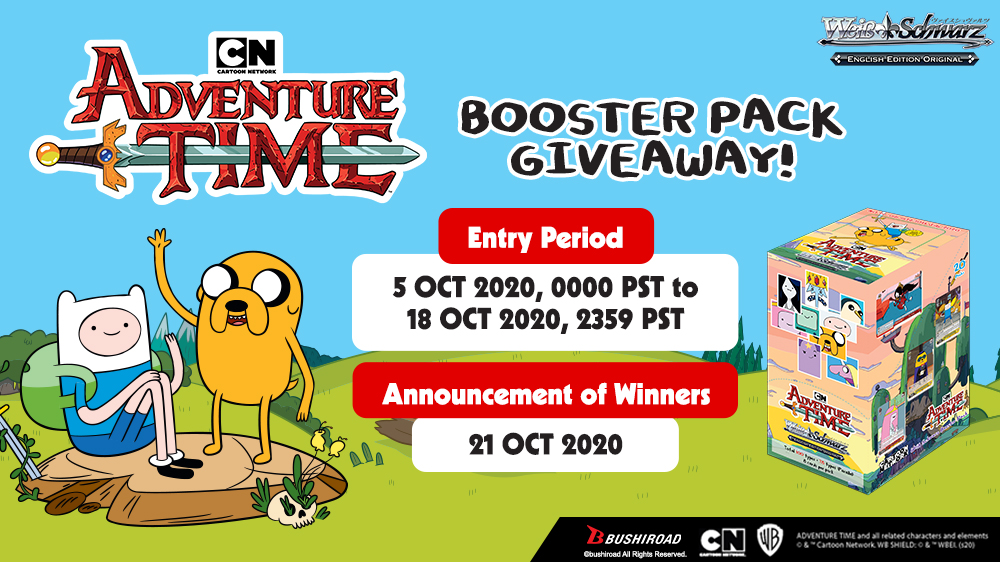 Congratulations to the following winners who will be receiving our Adventure Time Booster Pack Display Boxes when it goes on sale, November 20, 2020!
• Kevin Ng
• Emma Leach
• Junely Santos

At the same time, a big thank you to everyone who took part in our giveaway.
Remember to stay tuned to our website, Facebook page or Instagram for more giveaways like this in the future!