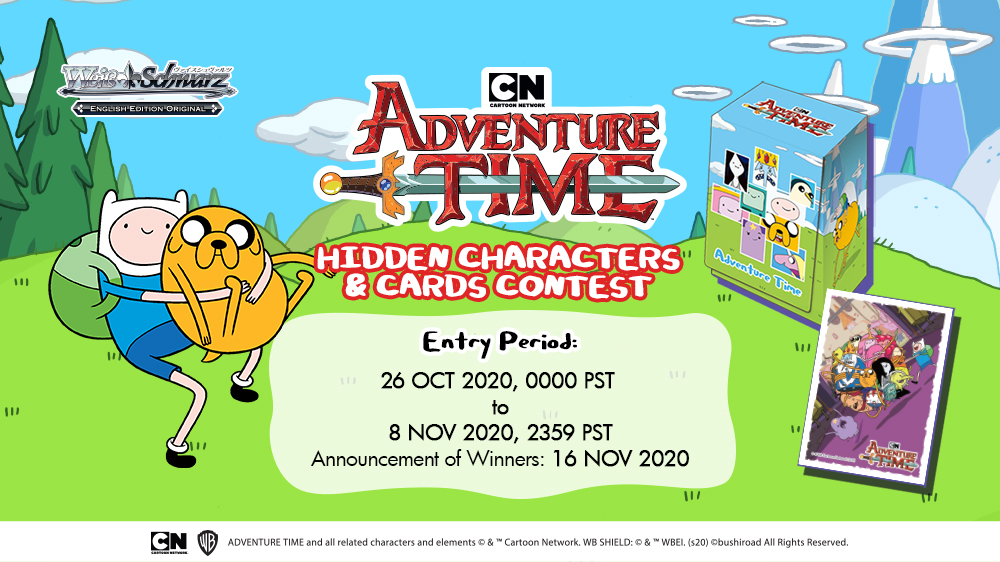 Here are the answers to our Adventure Time Hidden Characters & Cards Contest!
The characters hidden in the picture are:
1. Finn the Human
2. Jake the Dog
3. Princess Bubblegum
4. Marceline the Vampire Queen
5. Ice King
6. Gunter
7. Earl of Lemongrab
Number of Weiß Schwarz cards hidden in the picture: 4
☆★☆★☆
And congratulations to the following winners who will be receiving our Adventure Time Supply Set when it goes on sale, November 20, 2020!
• Carl Starkey
• Daniel Moeller
• Nicholas Jolley

At the same time, a big thank you to everyone who took part in our contest!
Remember to stay tuned to our website, Facebook page or Instagram for more contests like these in the future!