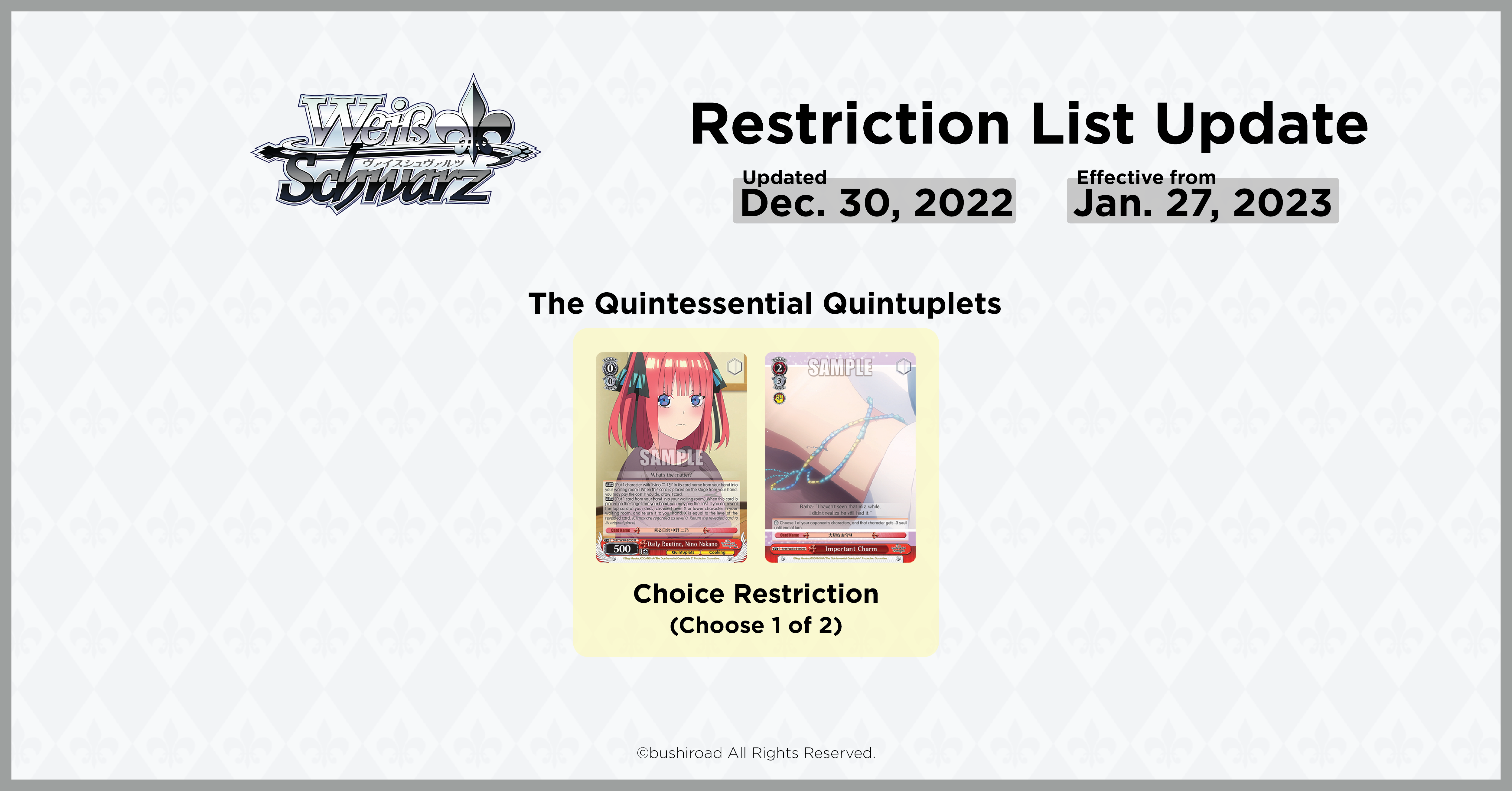 With effect from Jan. 27, 2023, Weiß Schwarz English Edition will be updating the restriction list to maintain a healthy tournament environment. The following restrictions will apply for all official tournaments:
The Quintessential Quintuplets (Newly added)
The Quintessential Quintuplets

Choice Restriction
(Choose 1 of 2)

Daily Routine, Nino Nakano

Important Charm
You may find the full list of restrictions here.
We will continue to monitor tournament statistics in the coming months to ensure the tournament environment remains healthy.