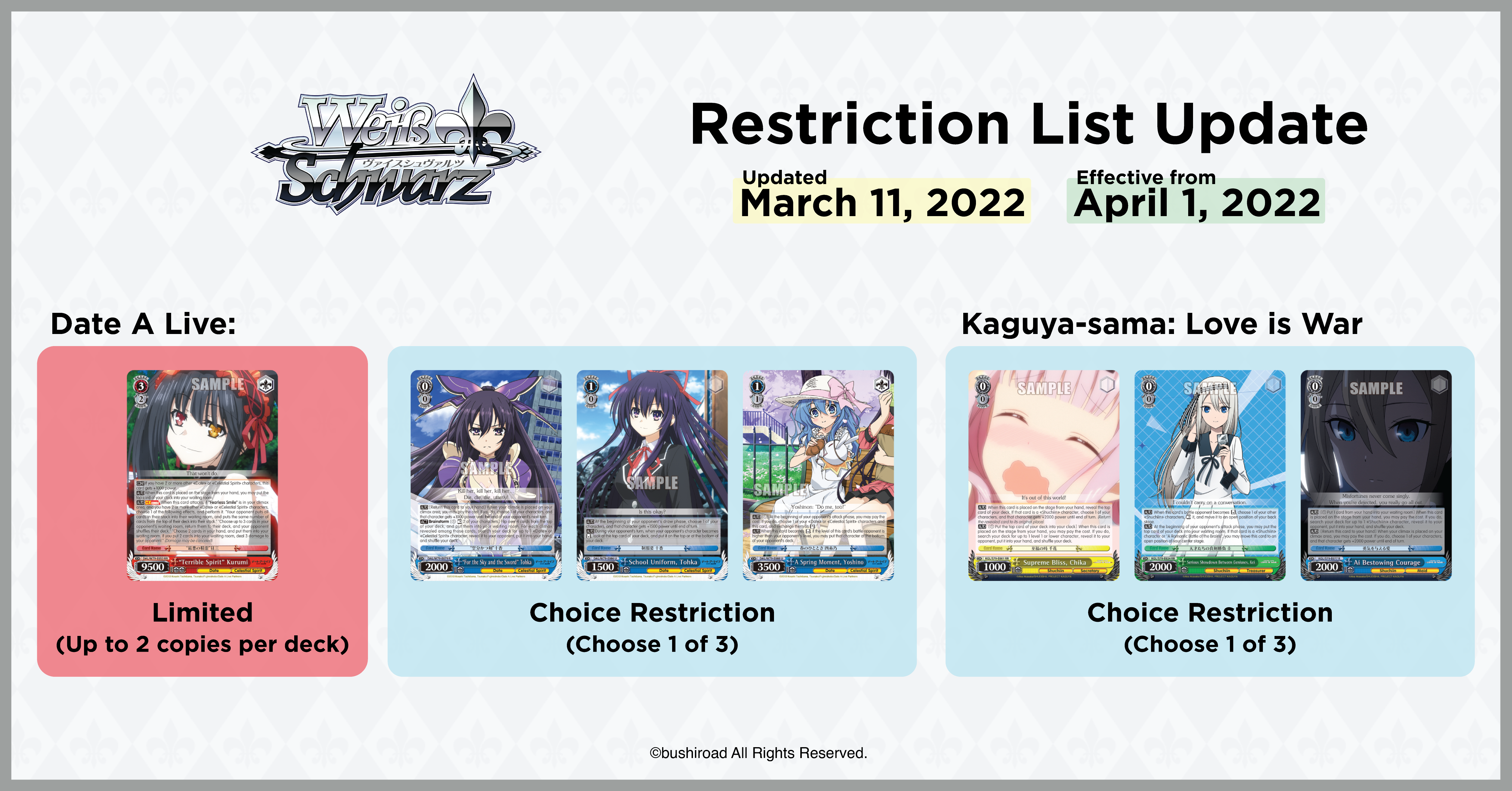 With effect from April 1, 2022, Weiß Schwarz English Edition will be introducing a restriction list aimed at maintaining a healthy tournament environment. The following restrictions will apply for all official tournaments:
Date A Live
Limited
(Up to 2 copies per deck)

"Terrible Spirit" Kurumi

Choice Restriction
(Choose 1 of 3)

"For the Sky and the Sword" Tohka

School Uniform, Tohka

A Spring Moment, Yoshino
Kaguya-sama: Love is War
Choice Restriction
(Choose 1 of 3)

Supreme Bliss, Chika

Serious Showdown Between Geniuses, Kei

Ai Bestowing Courage
You may find the full list of restrictions here.
We will continue to monitor tournament statistics in the coming months to ensure the tournament environment remains healthy.