Shop Tournaments
The Quintessential Quintuplets 2 Title Cup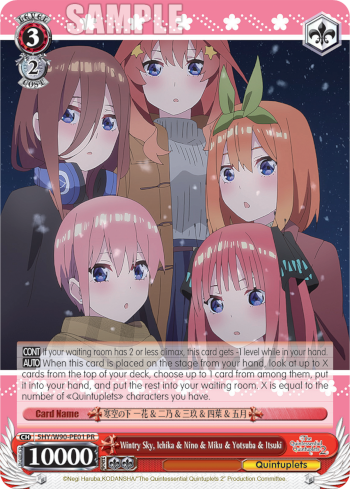 Winter Sky, Ichika & Nino & Miku & Yotsuba & Itsuki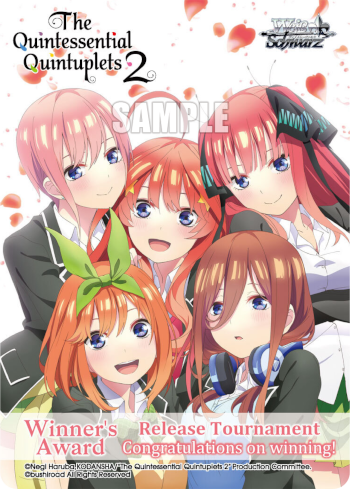 Winner PR
Important notes for players:
-The title cup will be held from Sat, 03 Sep, 2022 ~ Sun, 16 Oct, 2022.
-Players may only use English Edition cards for each respective title.
-Players will receive one PR card for participation.
-Winner will receive 4 exclusive Winner's Award Card.
-Please check with the your local tournaments stores for more information on the event dates for each Title Cup.