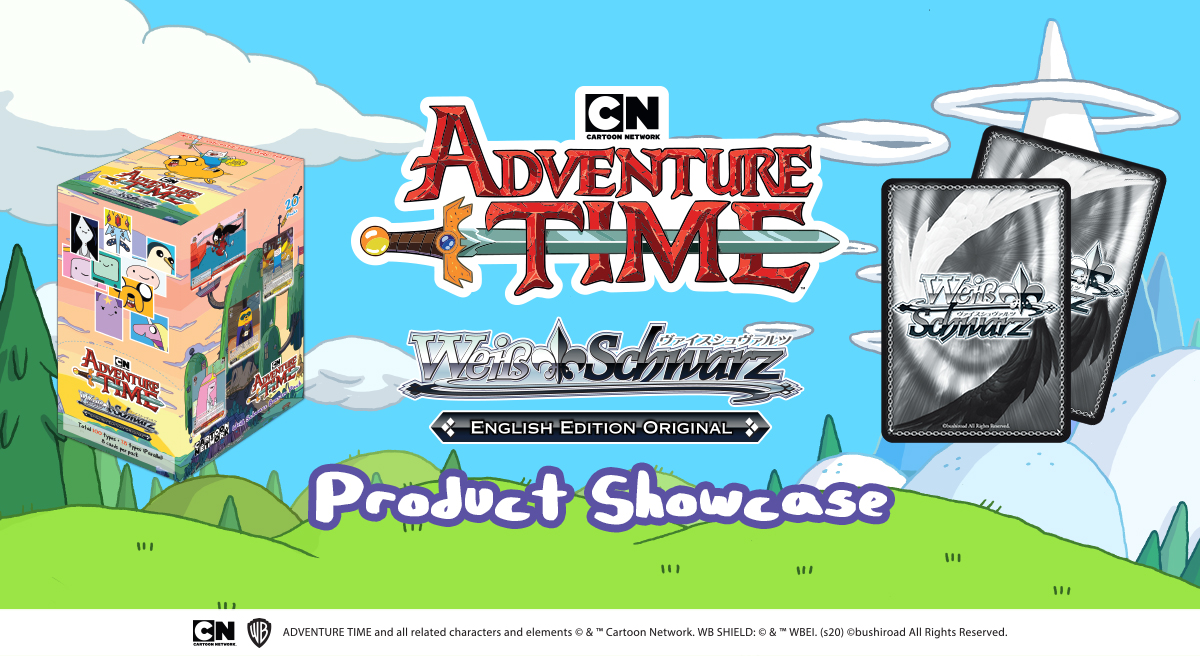 ★☆★☆Adventure Time Product Showcase★☆★☆
Hey Weiss Schwarz Meisters!
Have you been following the Adventure Time cards reveals?
With the release date close, we are going to do a product showcase on Bushiroad Remote Fight during our Bushi Bustle Sessions! Come watch our staff's first renditions of the Adventure Time decks!
On the dates of:
11/14/2020 at 2.00 PM UTC+8
11/14/2020 at 1:00 PM PST
11/15/2020 at 2.00 PM UTC+8
11/15/2020 at 1:00 PM PST
How to participate: For those of you unfamiliar with Bushiroad Remote Fight, it's Bushiroad's official Discord server. People from all around the world gather here to share their interests for Bushiroad related IPs.
For more details on how to join in click here:
https://en.bushiroad.com/remotefight/