Take a step towards the future with the hololive talents as they return to the exciting stage of Weiẞ Schwarz once again!
With the release of Booster Pack hololive production Vol.2, we would like to showcase some themed deck ideas that can be made with the cards in this release. Weiẞ Schwarz provides the perfect stage for fans and players alike to experience and immerse themselves in the world of hololive production!
Disclaimer: Do note that these themed decks are meant for casual play and are not constructed for competitive play.
holoEN -Myth-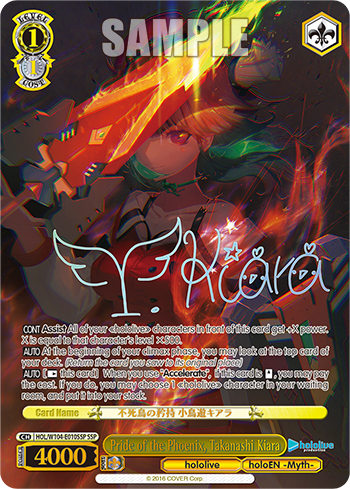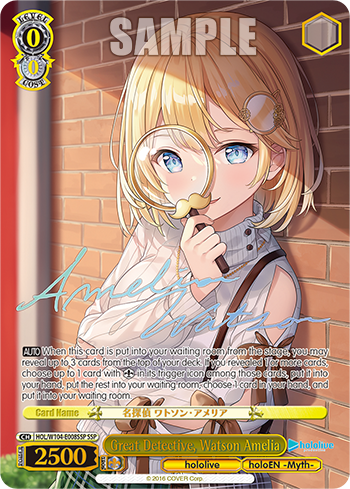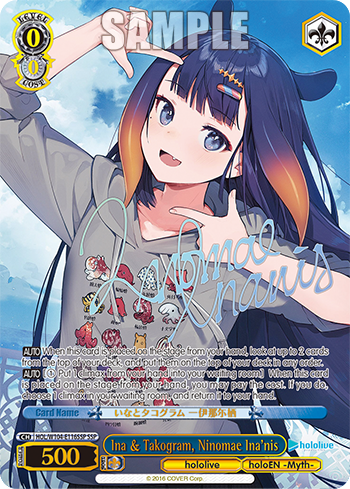 Great Detective, Watson Amelia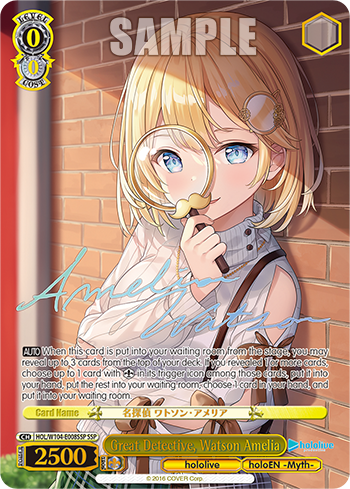 helps you filter and retrieve cards with trigger symbols! Pride of the Phoenix, Takanashi Kiara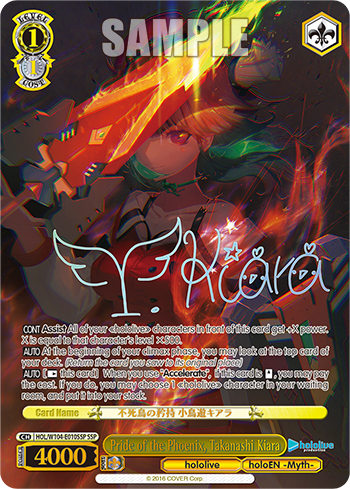 , and Ina & Takogram, Ninomae Ina'nis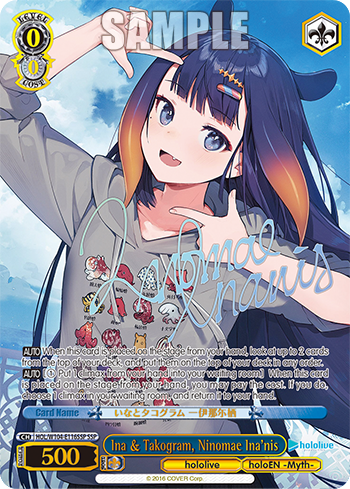 allows you to re-arrange your top card, stacking the soul triggers in your favor to unleash powerful combos!
---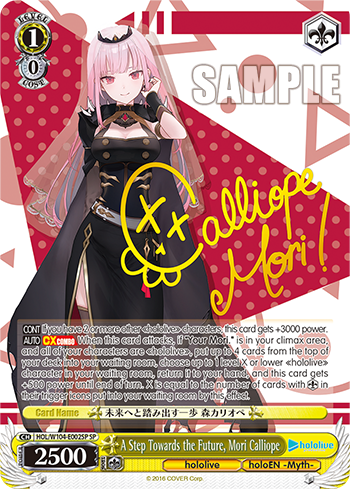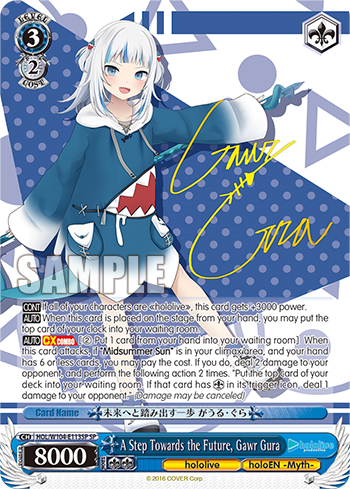 The two lynchpins of the deck: A Step Towards the Future, Mori Calliope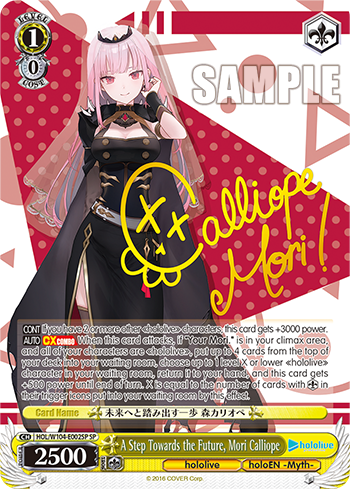 , and A Step Towards the Future, Gawr Gura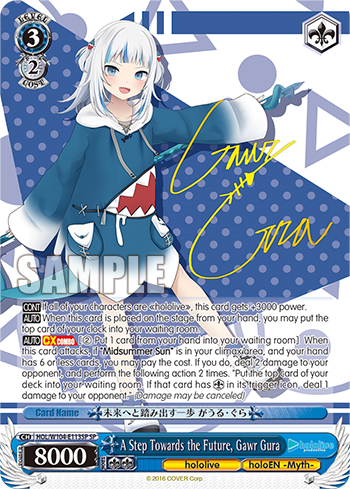 have climax combos that are empowered by the number of soul triggers revealed. With more soul icons triggered, you will have more choices of cards to retrieve from the waiting room with Calli's climax combo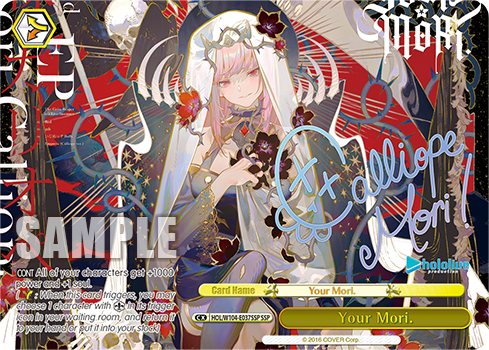 ! Empower Gura's climax combo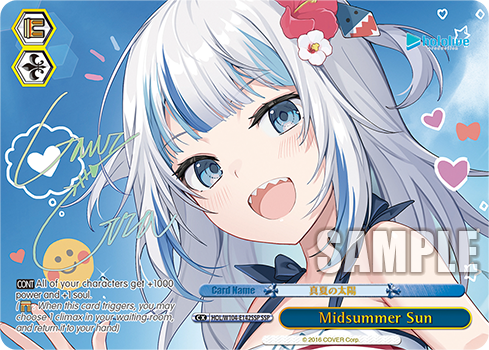 damage potential with the soul trigger stack!
---
holoID – 1st & 2nd Generation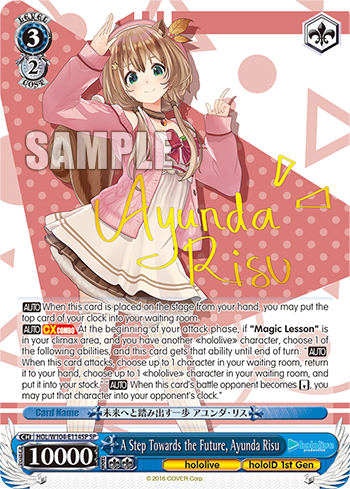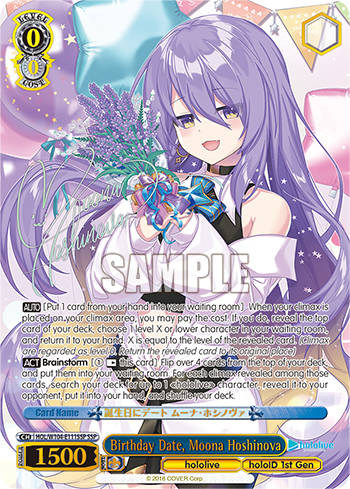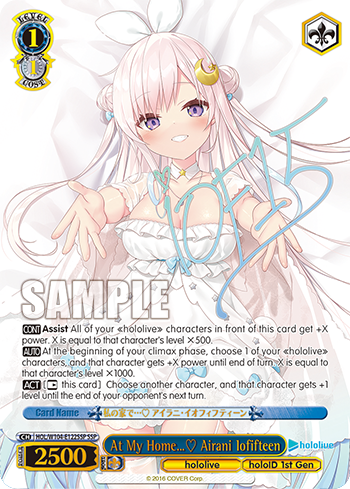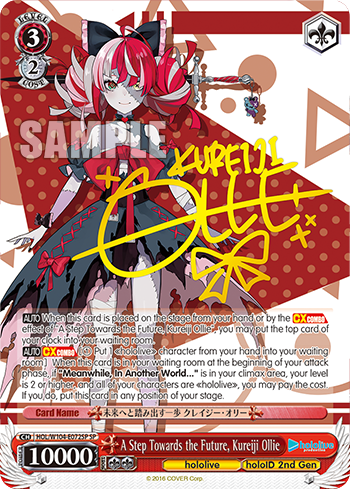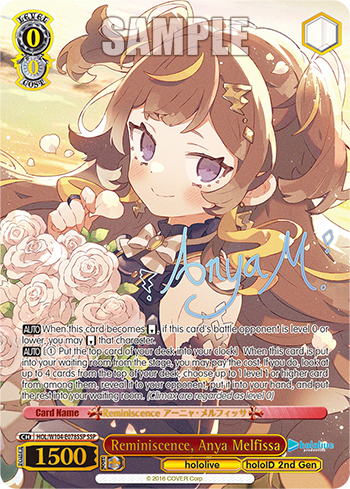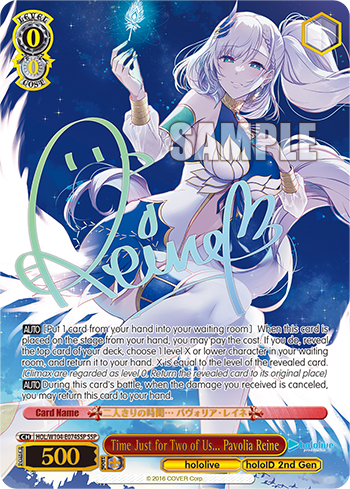 The hololive Indonesia deck has all the necessary ingredients to put up a good fight. Moreover, all of the talents belong in the red and blue color, making it easier to form a deck around just hololive Indonesia! Characters such as Birthday Date, Moona Hoshinova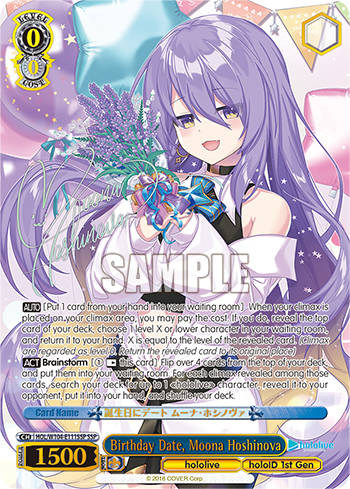 , and At My Home…♡ Airani Iofifteen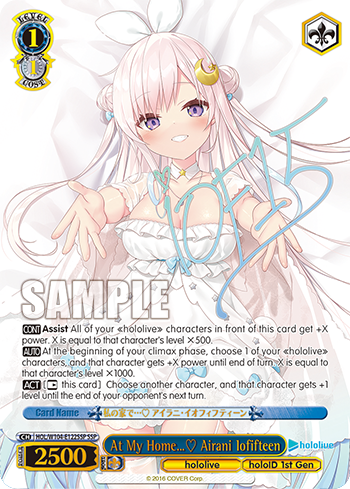 provides support and deck search capabilities. Other characters such as Reminiscence, Anya Melfissa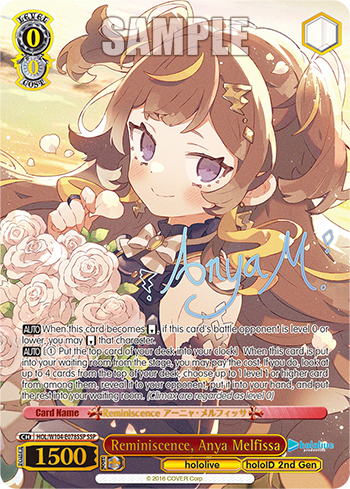 , and Time Just for Two of Us… Pavolia Reine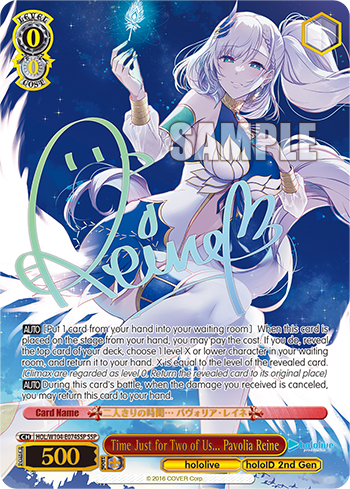 allows for the retrieval of key combo pieces. A Step Towards the Future, Ayunda Risu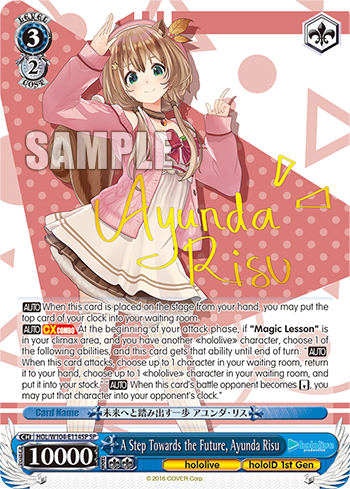 and A Step Towards the Future, Kureiji Ollie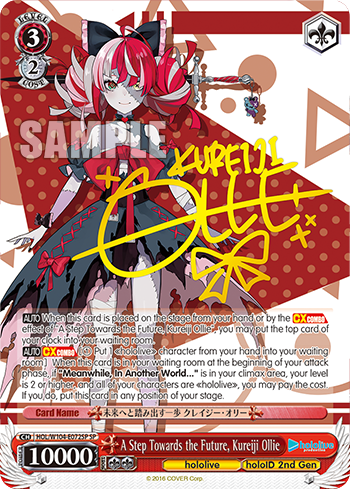 are both effective endgame characters with strong climax combos that can close out and win the game!
---
Secret Society holoX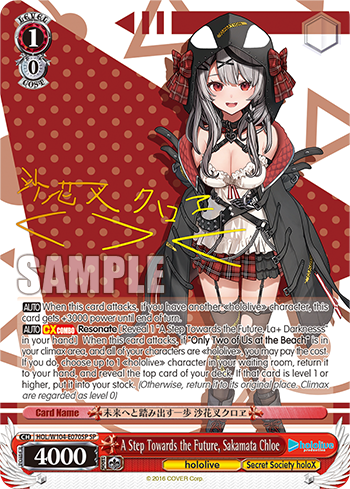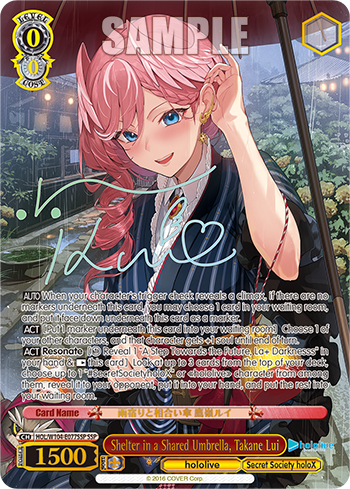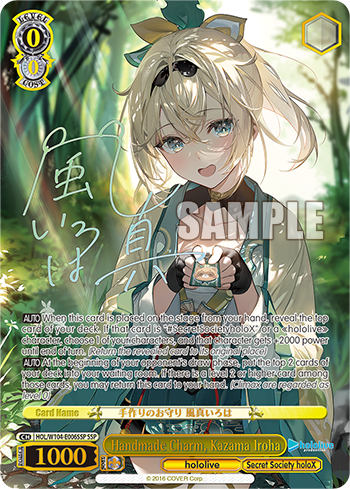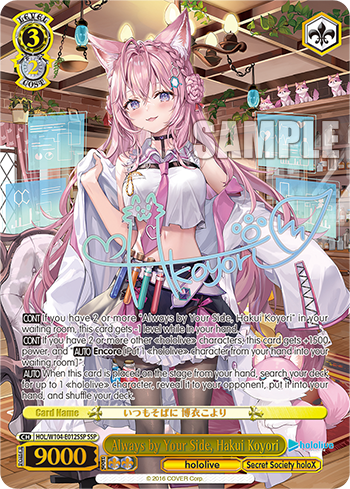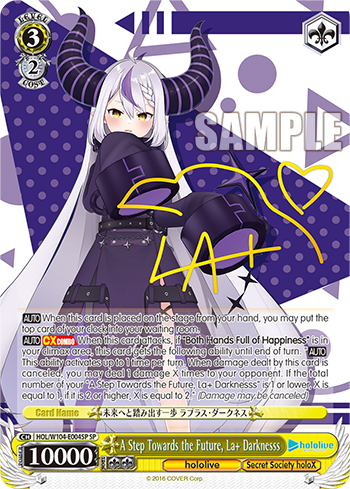 hololive production Vol.2 comes with a few nifty cards to make a Secret Society holoX deck work! We have Always by Your Side, Hakui Koyori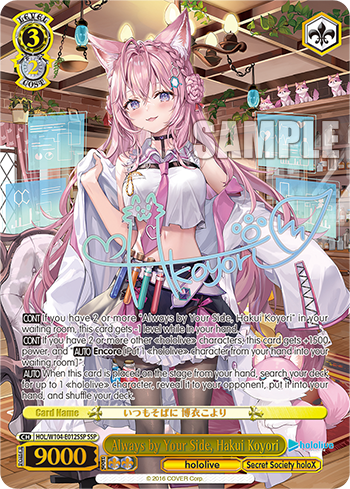 and A Step Towards the Future, Sakamata Chloe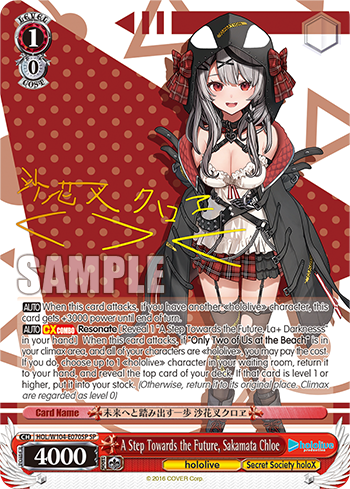 to help you retrieve key characters for future plays! Power up your characters with Handmade Charm, Kazama Iroha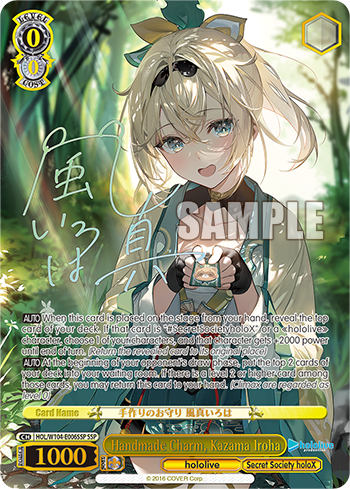 , and Shelter in a Shared Umbrella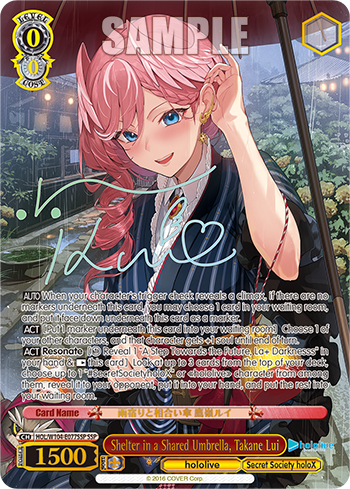 , Takane Lui in order to maintain board advantage! A Step Towards the Future, La+ Darknesss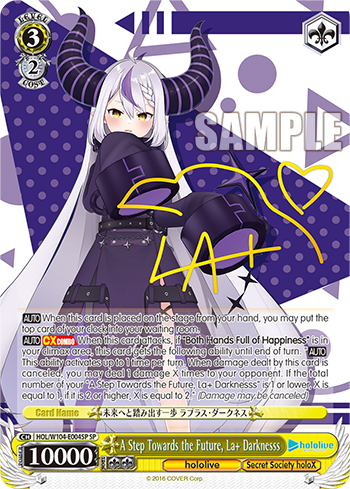 is the final key to this deck! Being the boss of Secret Society holoX, La+ is the end-game finisher for this deck, allowing you to deal multiple instances of damage depending on how many copies of her you have on stage!