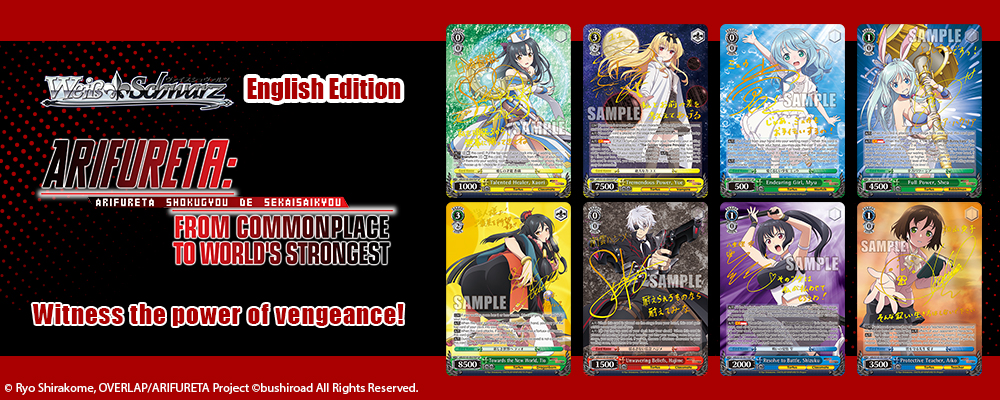 Betrayed and left for dead by his classmates, Hajime has returned from the abyss and is on the warpath against all who have wronged him!
Together with his lovely companions, Hajime is ready to annihilate all who stand in his way! Will the stage of Weiß Schwarz be able to contain the wrath of the world's strongest?
Let's take a look at what Hajime's party can do!