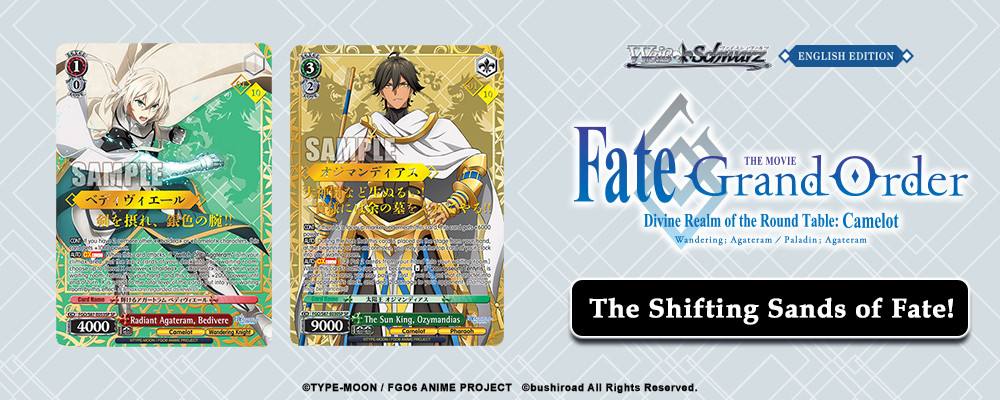 Both heroic allies and deadly foes make an appearance in this Weiß Schwarz set, ranging from the great pharaohs of the desert to the Lion King Goddess Rhongomyniad herself. Relive the iconic scenes through these powerful climax combos that will surely be close to the hearts of Fate/Grand Order fans!
Experience the shifting sands of fate when Booster Pack Fate/Grand Order THE MOVIE Divine Realm of the Round Table: Camelot drops this June!
Take my soul and go forth!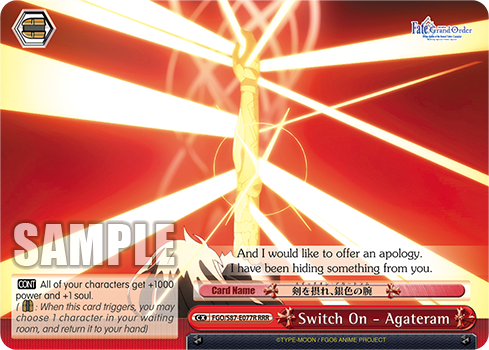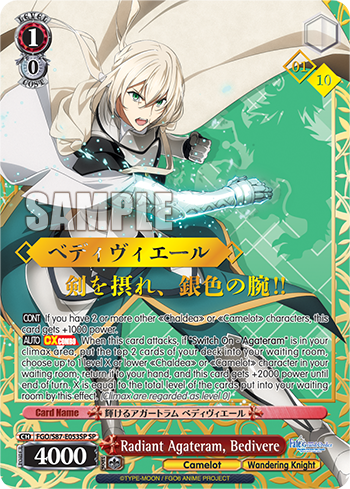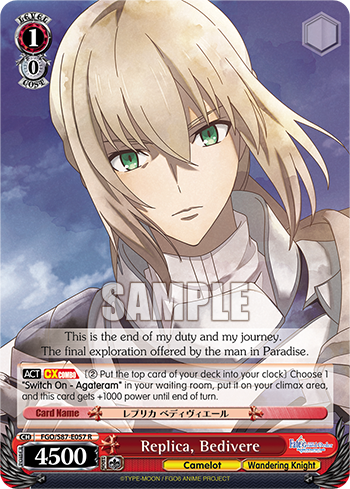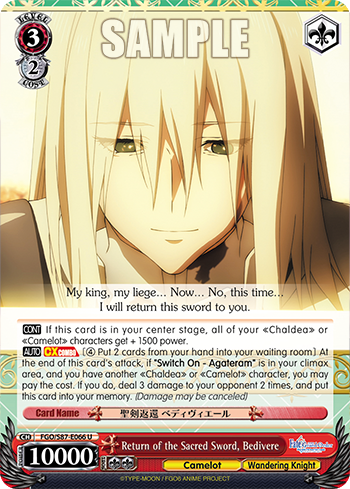 The loyal knight Bedivere storms onto the Weiß Schwarz stage with a powerful climax combo that is shared across three cards! This frees up your deck to run additional climaxes such as Choice or Treasure to charge up your stock!
Set up your Switch On – Agateram climax combos with Replica, Bedivere, whose ability allows you to retrieve the climax card in question from your waiting room. Then, make use of Radiant Agateram, Bedivere to retrieve allies; or Return of the Sacred Sword, Bedivere, to close out the game! Victory is an inevitable fate!
The sun descends in our unlimited brilliance!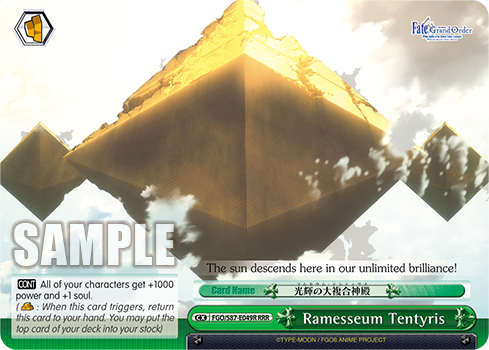 The powerful pharaohs work in tandem to dish out heavy pressure throughout the game!
With her Resonate ability, Ancient Queen of the Heavens, Nitocris is a valuable early game supporter who helps to search out or retrieve characters while thinning out your deck.
Come late game, The Sun King, Ozymandias, is in the perfect position to push for the win! Extend the kingdom with the Ramesseum Tentyris climax combo that punishes an unsuspecting opponent by sending them to the clock while burning for an additional two damage. The pharaohs are truly unstoppable within the walls of the great temple!
Behold, my Spenta Armaiti!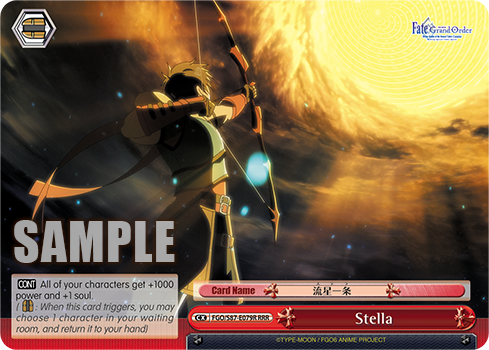 A fan favorite of the Fate/Grand Order community, Arrow of All His Strength, Arash makes a grand showing in the movie with his noble phantasm, Stella! With the climax combo Stella, Arash sacrifices himself to clear the enemy stage, and bring peace to the battlefield!