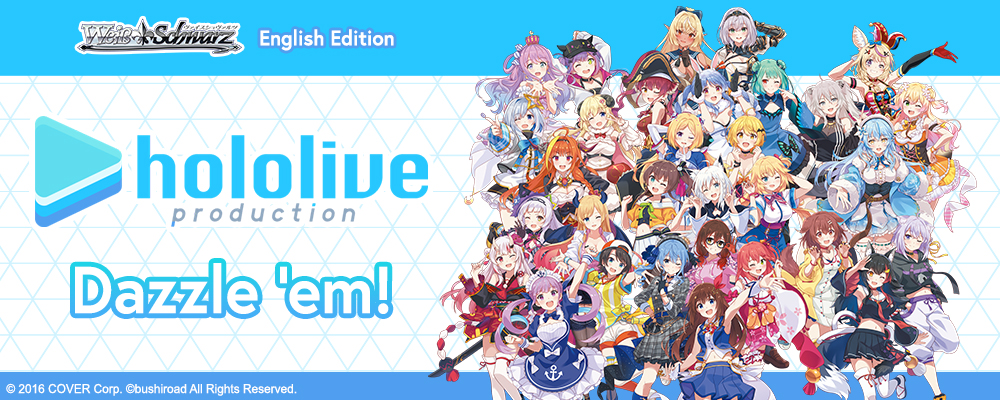 It's time to write your very own story with talents you've come to know and love! The talents of hololive production make their highly-anticipated debuts on the stage of Weiß Schwarz!
Whether you're just starting out or an experienced player, the seven different Trial Deck+ will be the perfect starting point for you! Choose your favorite talents and razzle-dazzle your opponents with their cheerful energy! Play to your heart's content and when you're ready, you can upgrade your decks with cards from other Trial Deck+ or the Booster Pack to take on new stages!
Need some ideas on how to build your decks? Click through out our featured cards gallery and decks for each generation below!