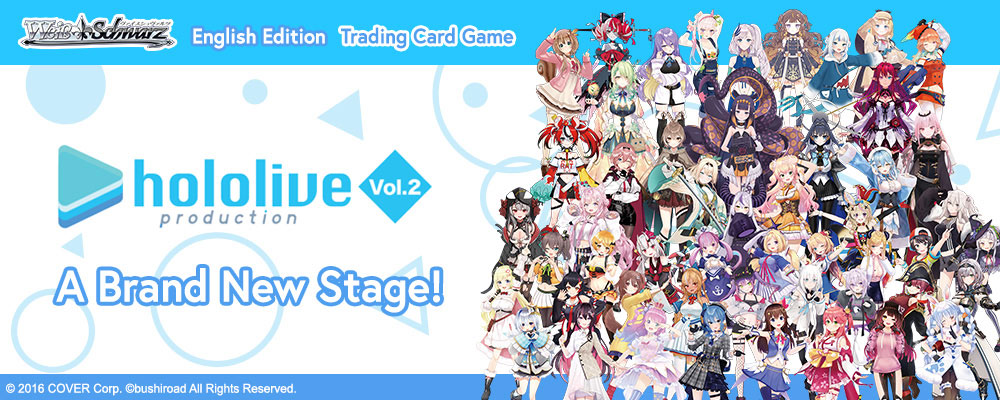 The talents from hololive production are back on the brand-new stage of Weiẞ Schwarz! New talents have appeared to join in the festivities, and bring about unforgettable memories!
Let's take a closer look at their new outfits and designs!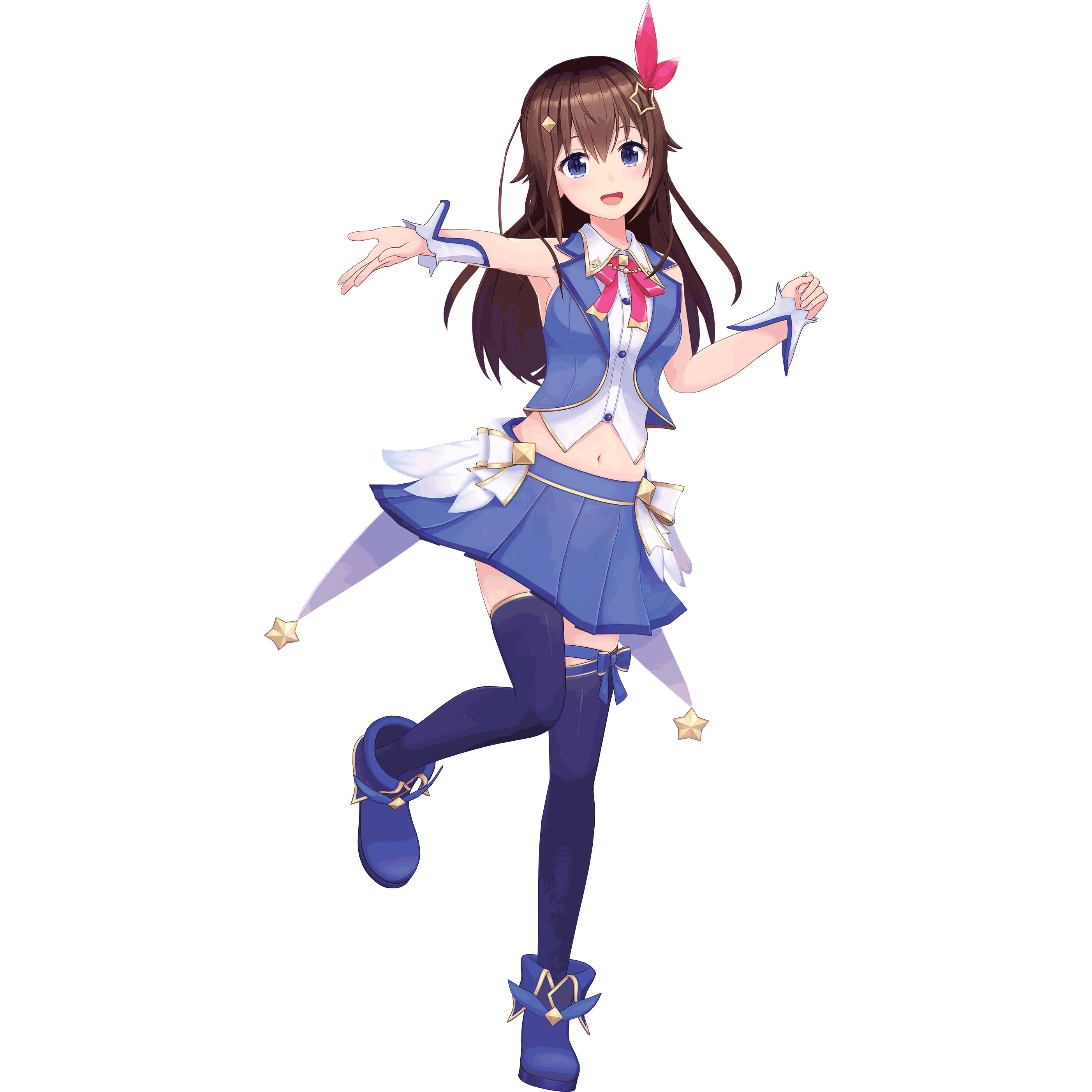 Fluttering Cherry Blossoms in the Spring Sky, Tokino Sora
(W104-E043SSP)
Utilize Sora's powerful support abilities to swap out cards you need from your clock, or send pesky opponents straight to the waiting room!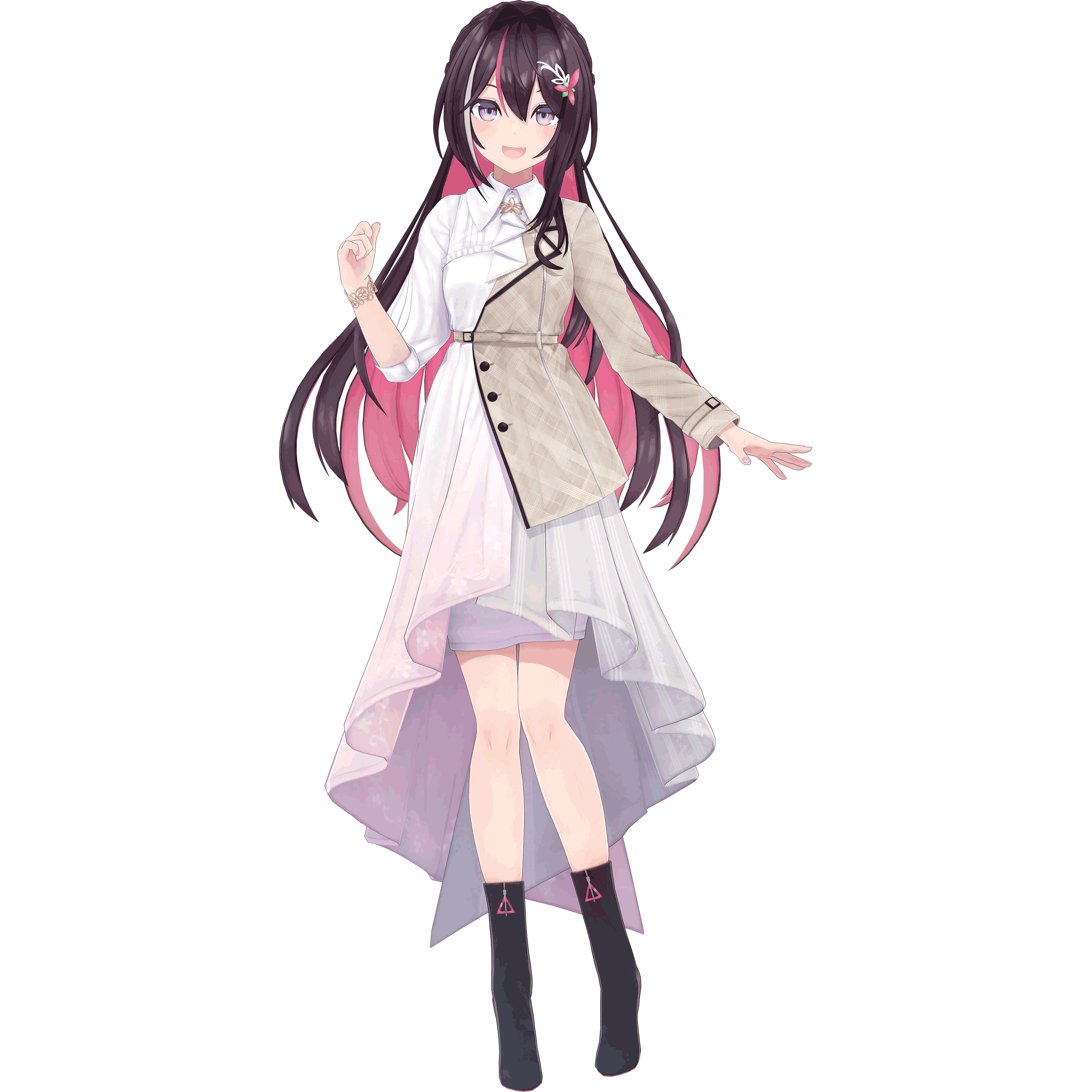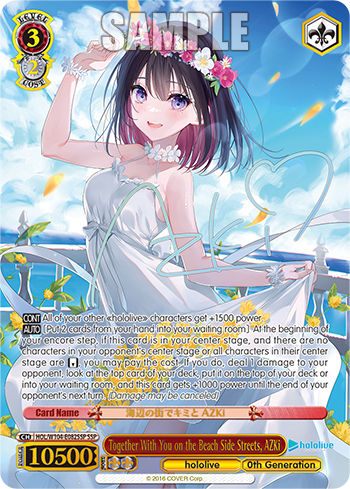 Together With You on the Beach Side Streets, AZKi
(W104-E082SSP)
Take her hand and stroll down the beautiful streets! AZKi powers up her allies on the stage while being able to deal the chip damage you need to close out the game!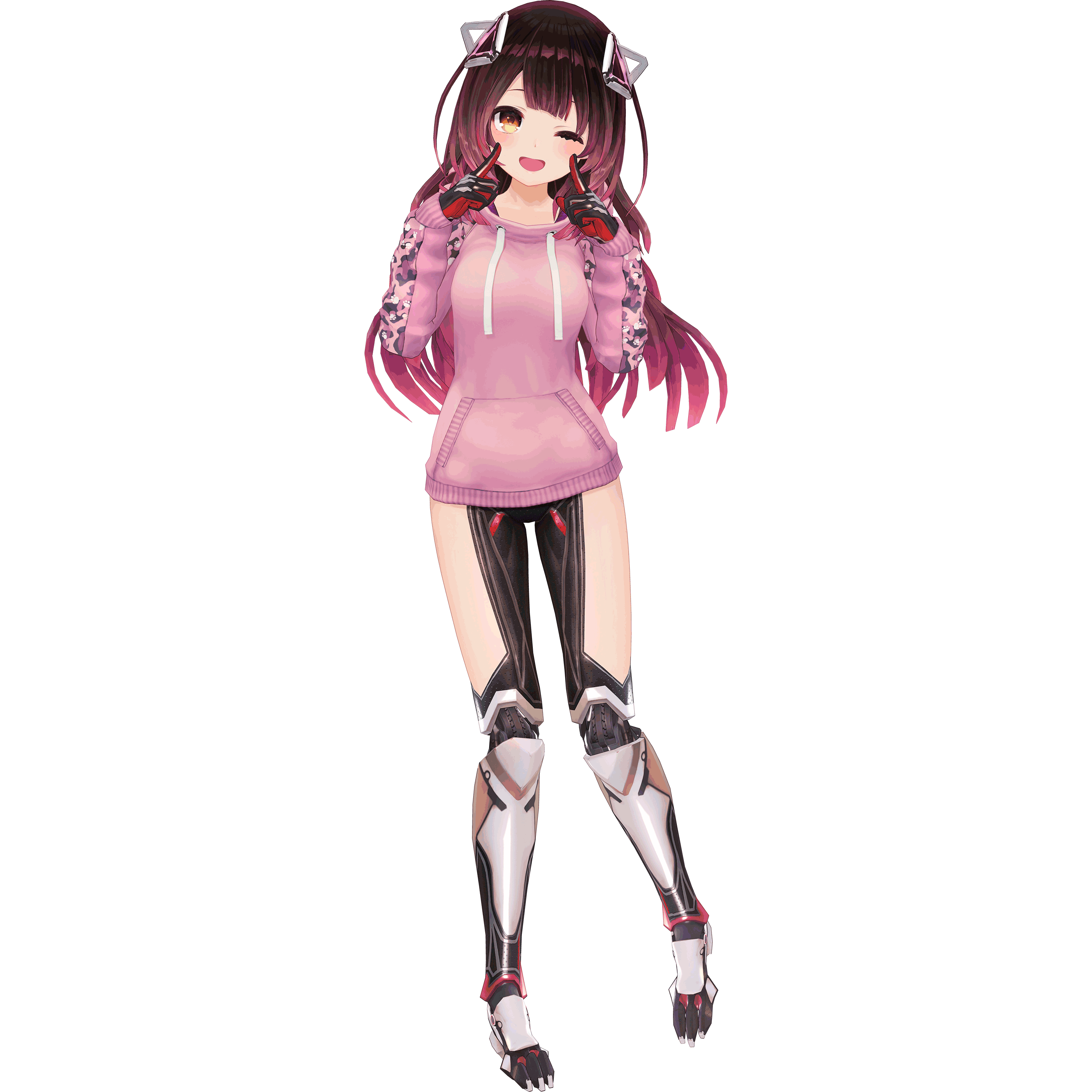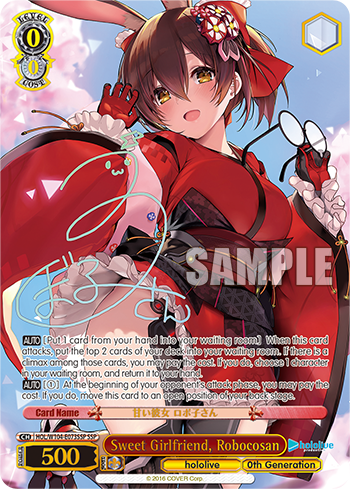 Sweet Girlfriend, Robocosan
(W104-E073SSP)
You will need to treasure her for the rest of your life! Roboco's on attack effect allows you to potentially retrieve the cards you need from your waiting room! Move her to safety with her second ability!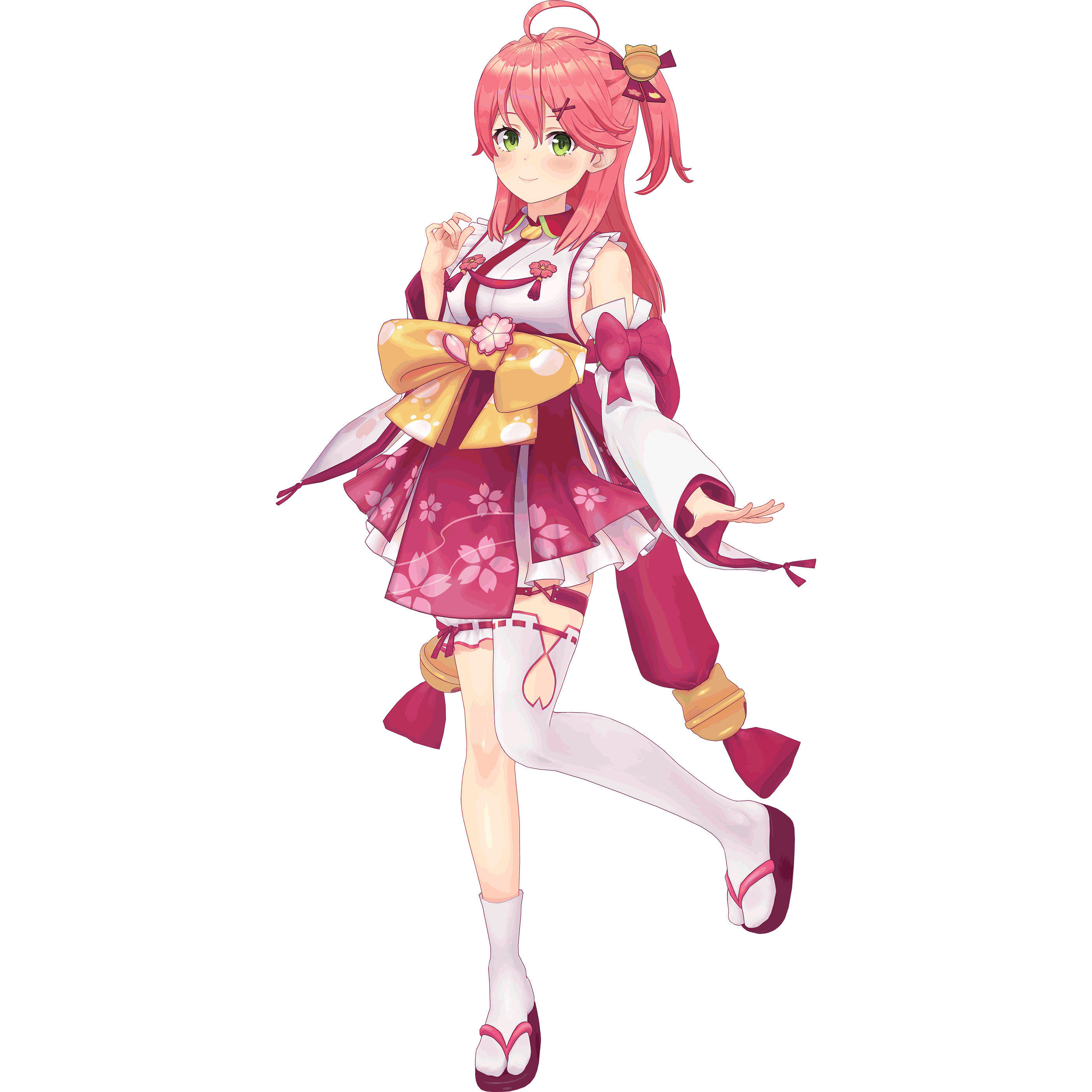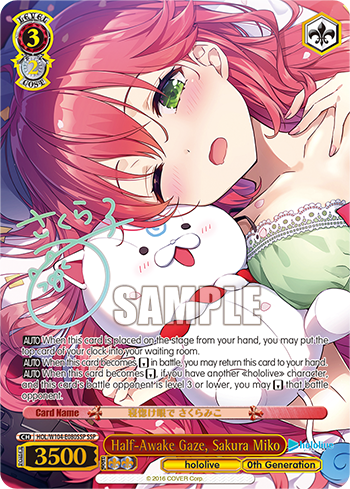 Half-Awake Gaze, Sakura Miko
(W104-E080SSP)
It's time to wake up, Miko! She will emerge victorious in any battle, moreover, Miko bounces back to your hand to fight another day!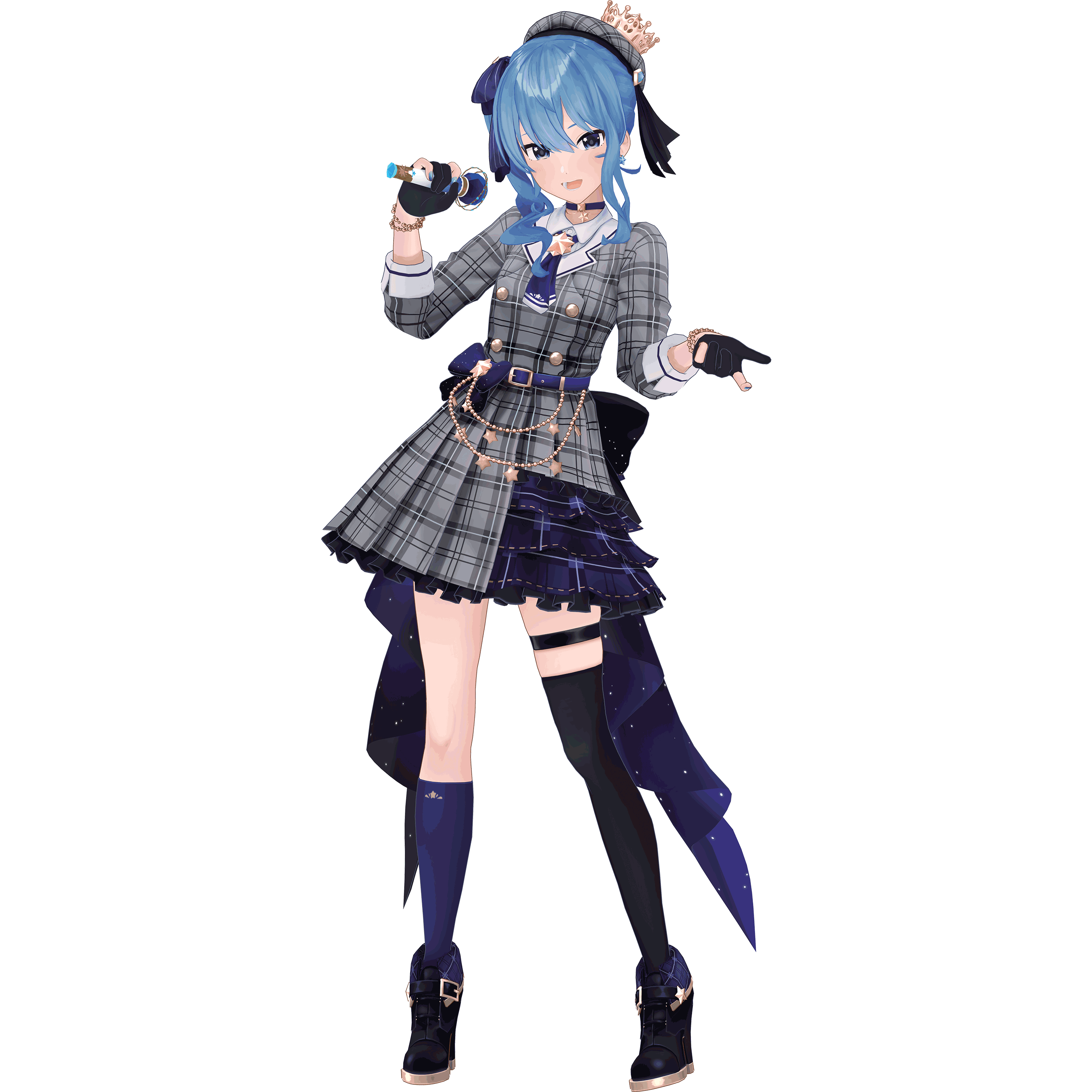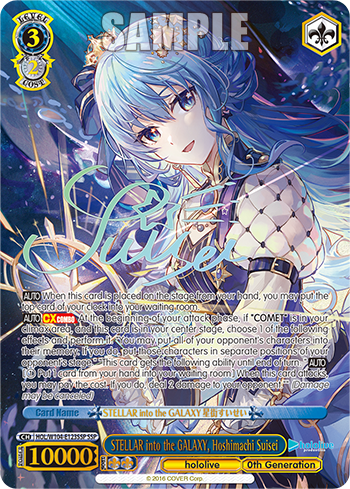 STELLAR into the GALAXY,
Hoshimachi Suisei
(W104-E123SSP)
The comet has descended onto the stage with elegance! Use her climax combo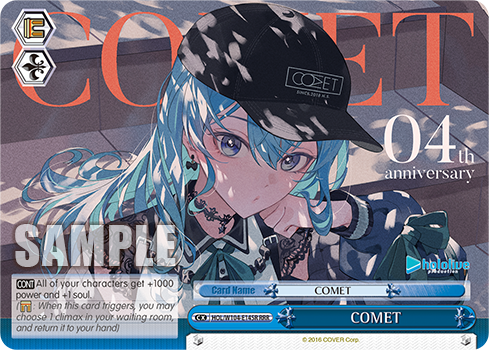 to shuffle your opponent's stage in your favor while dealing damage to close out the last leg of the game!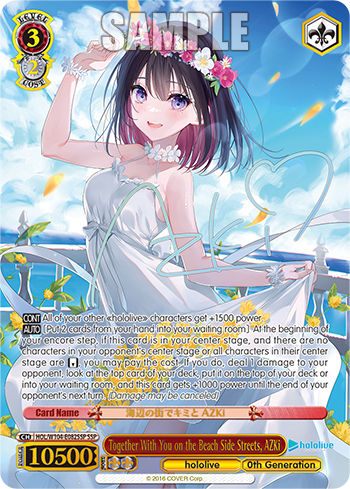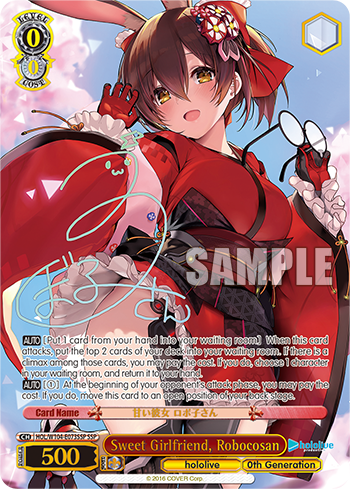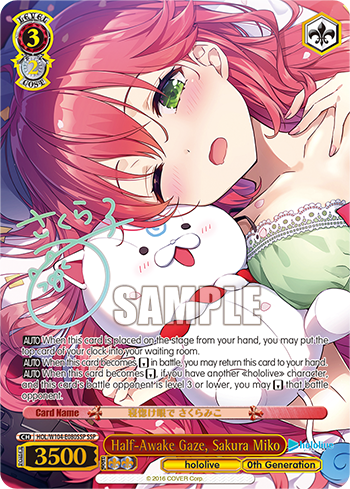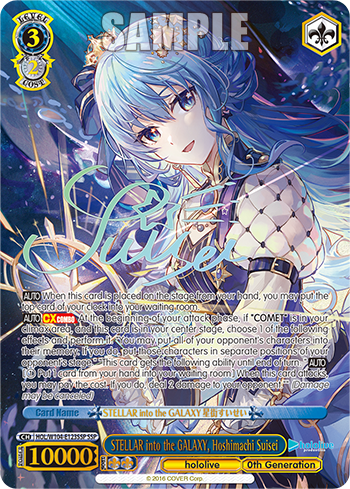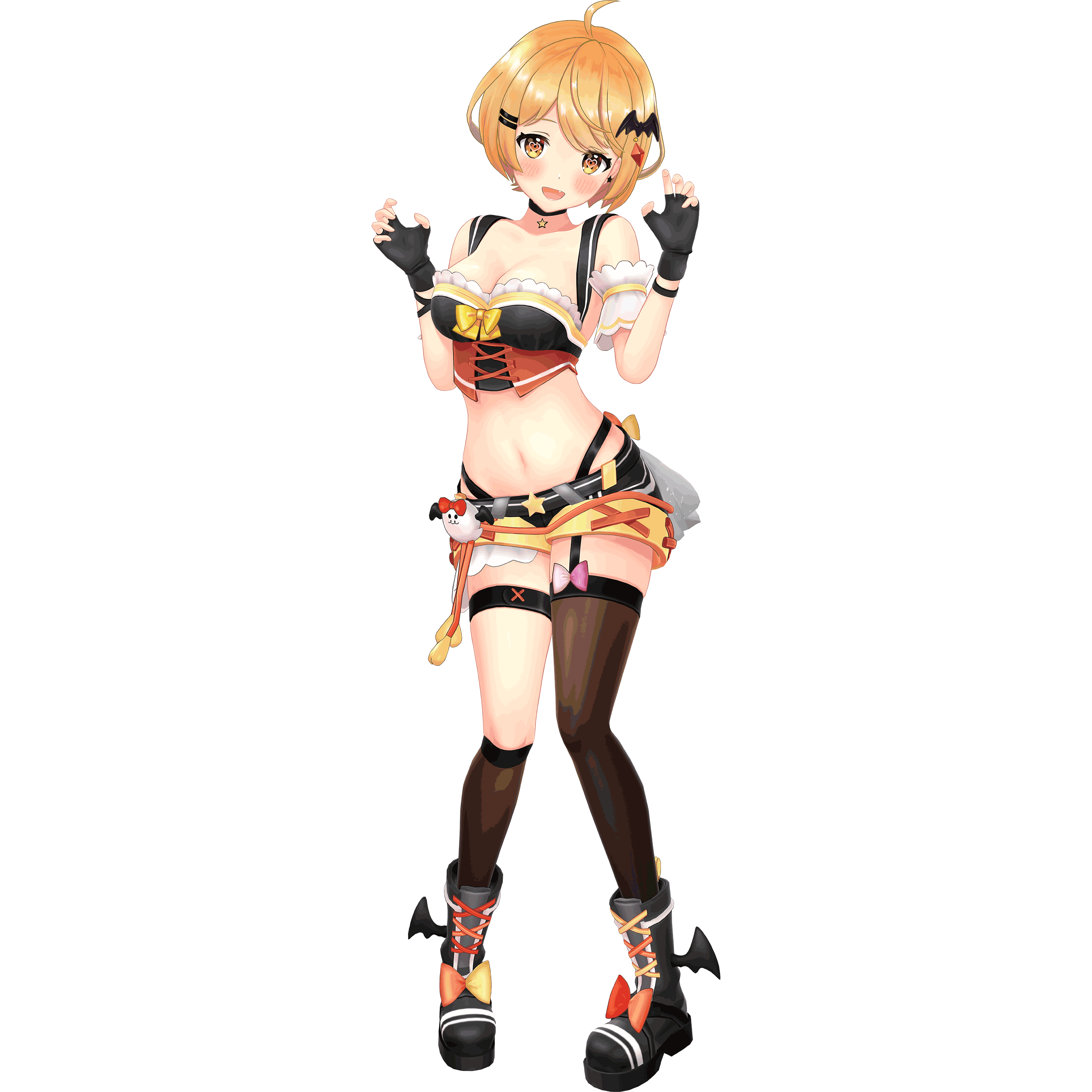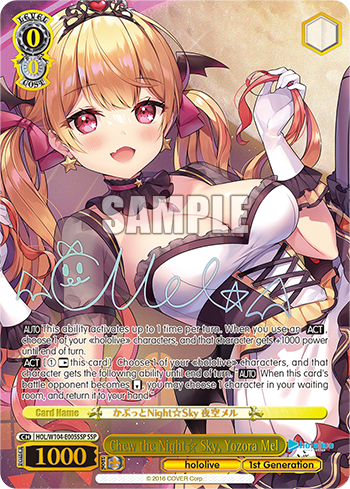 Chew The Night ☆ Sky, Yozora Mel
(W104-E005SSP)
Mel is always ready for Halloween! Mel powers up your allies with the ability to retrieve characters from the waiting room!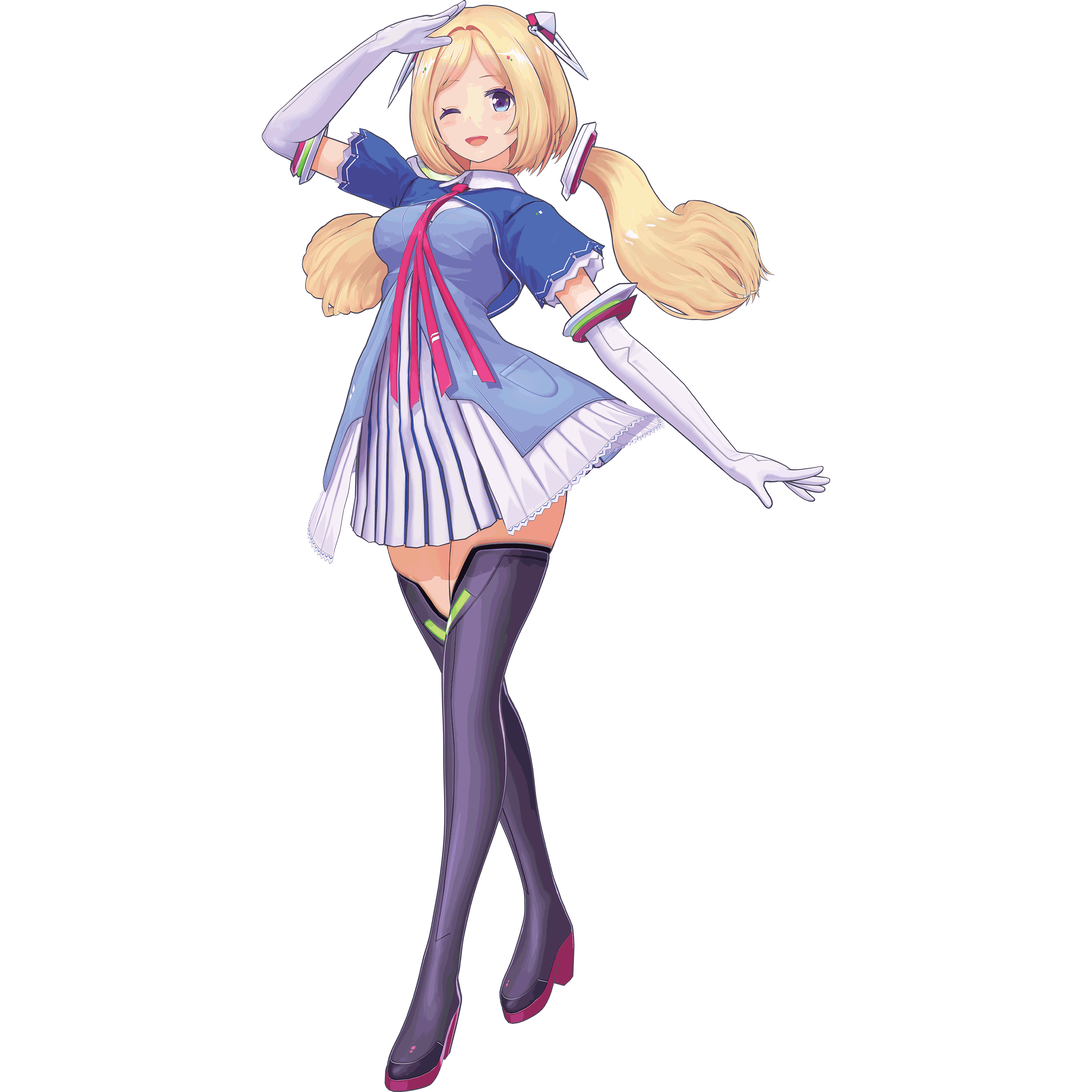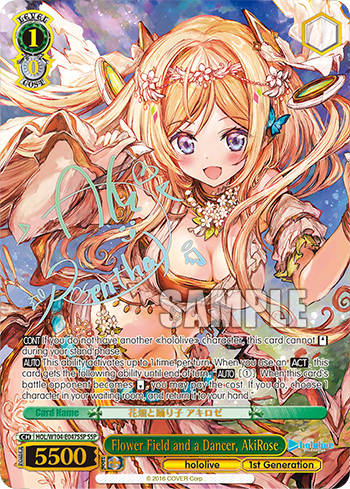 Flower Field and a Dancer, AkiRose
(W104-E047SSP)
Be mesmerized by AkiRose's dances! Similar to Mel's second ability, Aki can also help you grab characters from the waiting room in a pinch to ensure you maintain your hand advantage!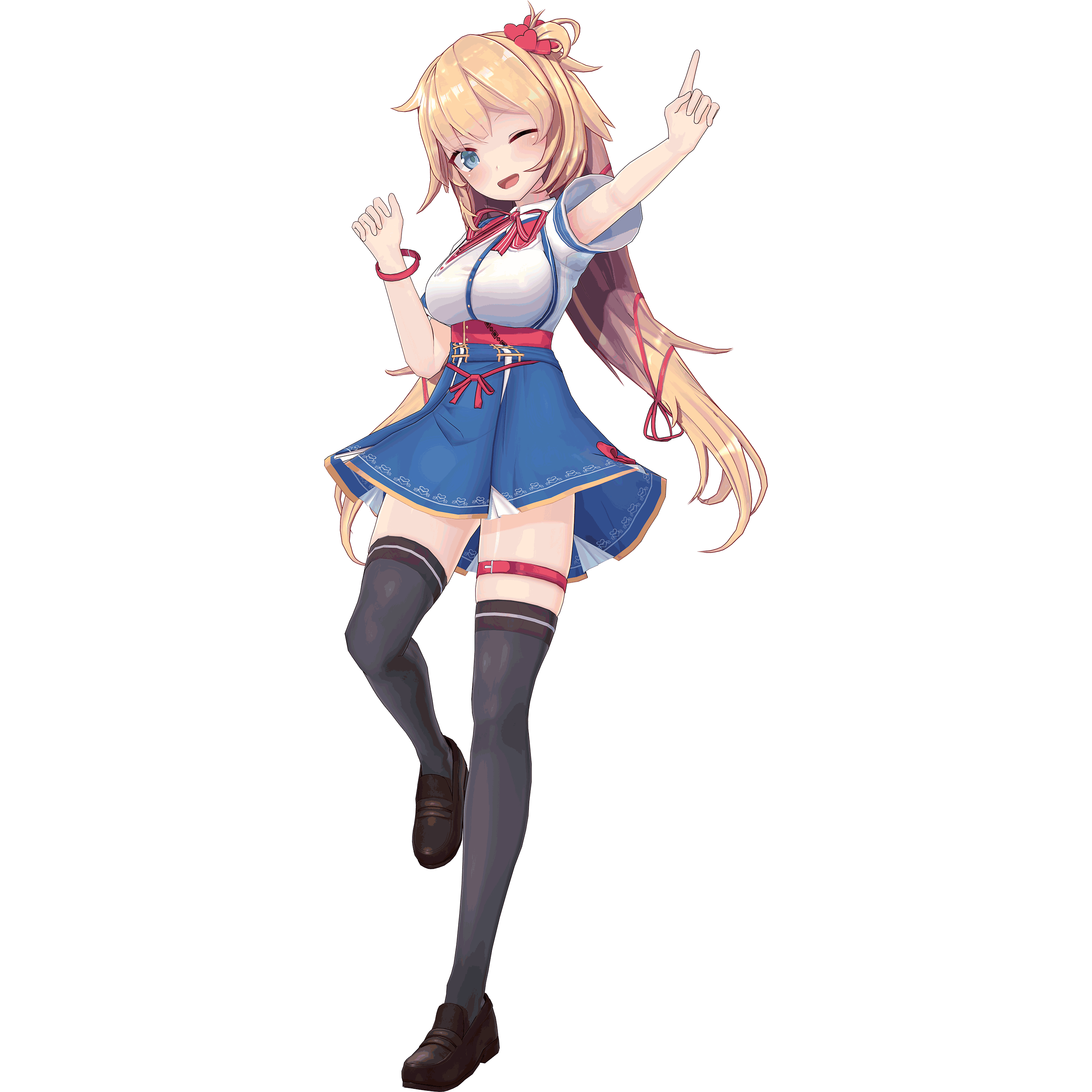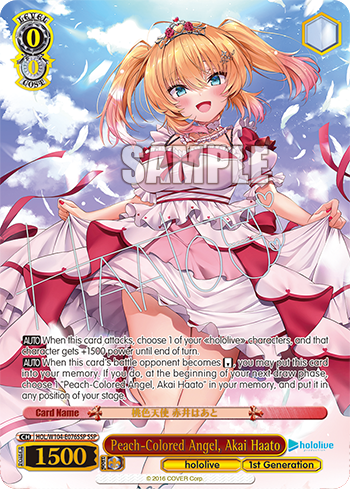 Peach-Colored Angel, Akai Haato
(W104-E076SSP)
Coexisting with Hachaama, Haato has always been a fleeting existence! Maintain your early-game advantage by moving out Haato whenever she defeats an enemy!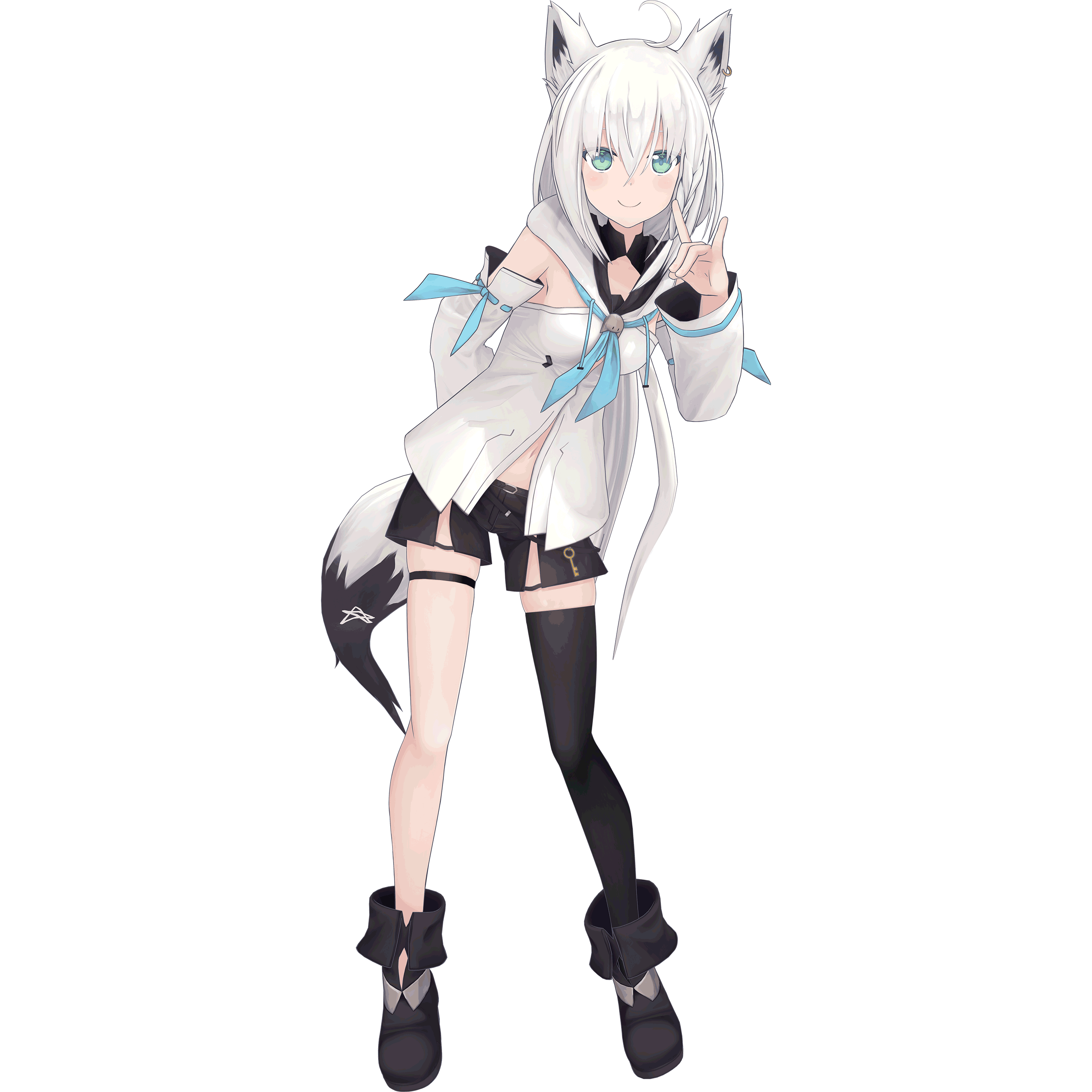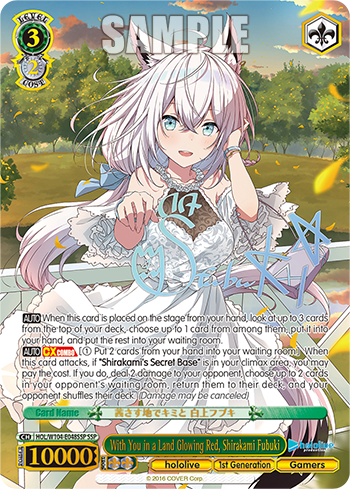 With You in a Land Glowing Red, Shirakami Fubuki
(W104-E048SSP)
Join our favorite friend in a land not so far away! Fubuki is a great inclusion for any decks running green, and needs a finisher! Manipulate your opponent's deck to your advantage with her climax combo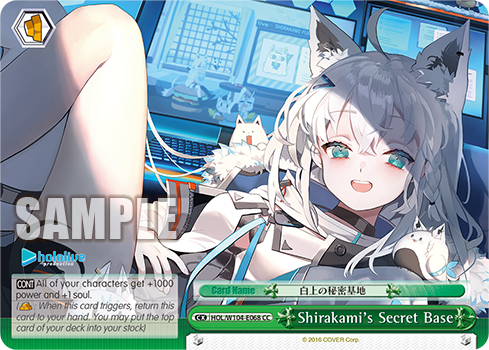 !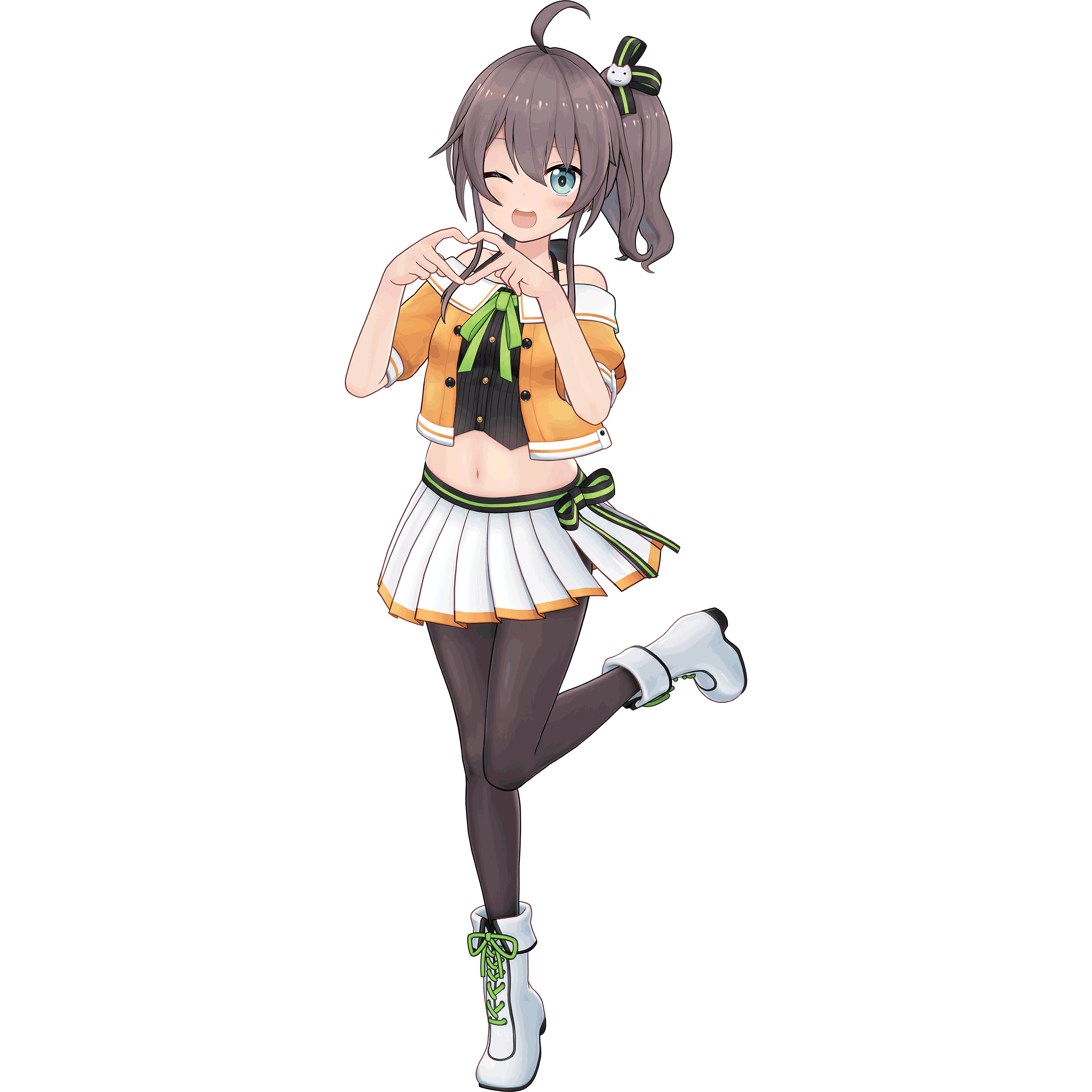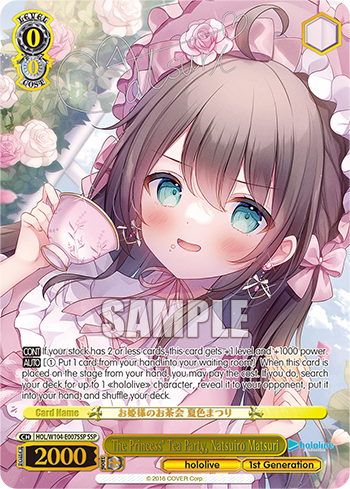 The Princess' Tea Party, Natsuiro Matsuri
(W104-E007SSP)
Come join Princess Matsuri for high tea! Tactically prepare your future plays with Matsuri's powerful search ability!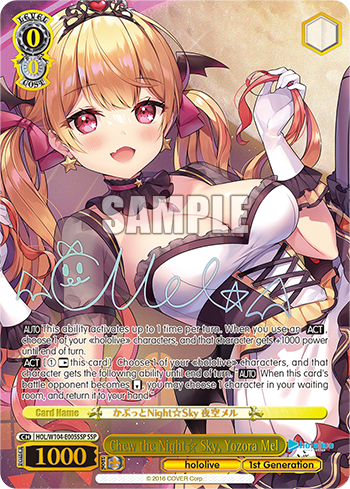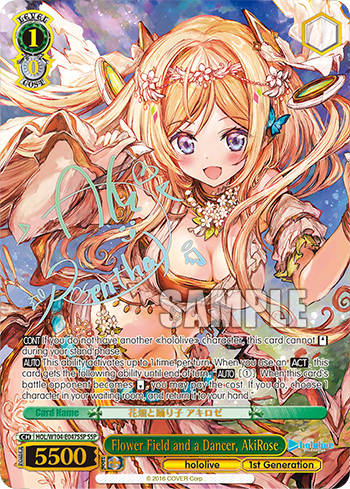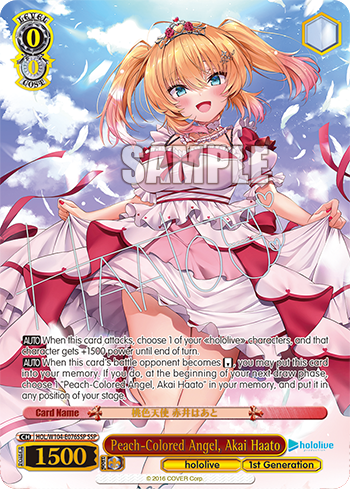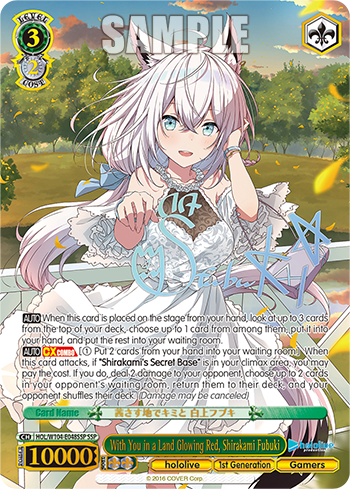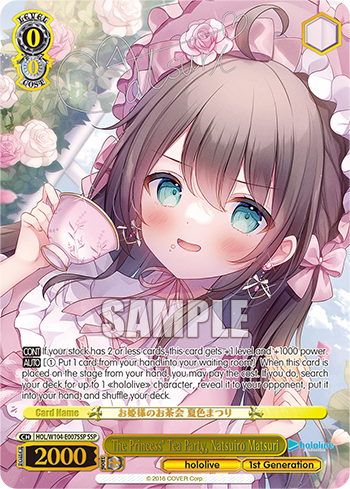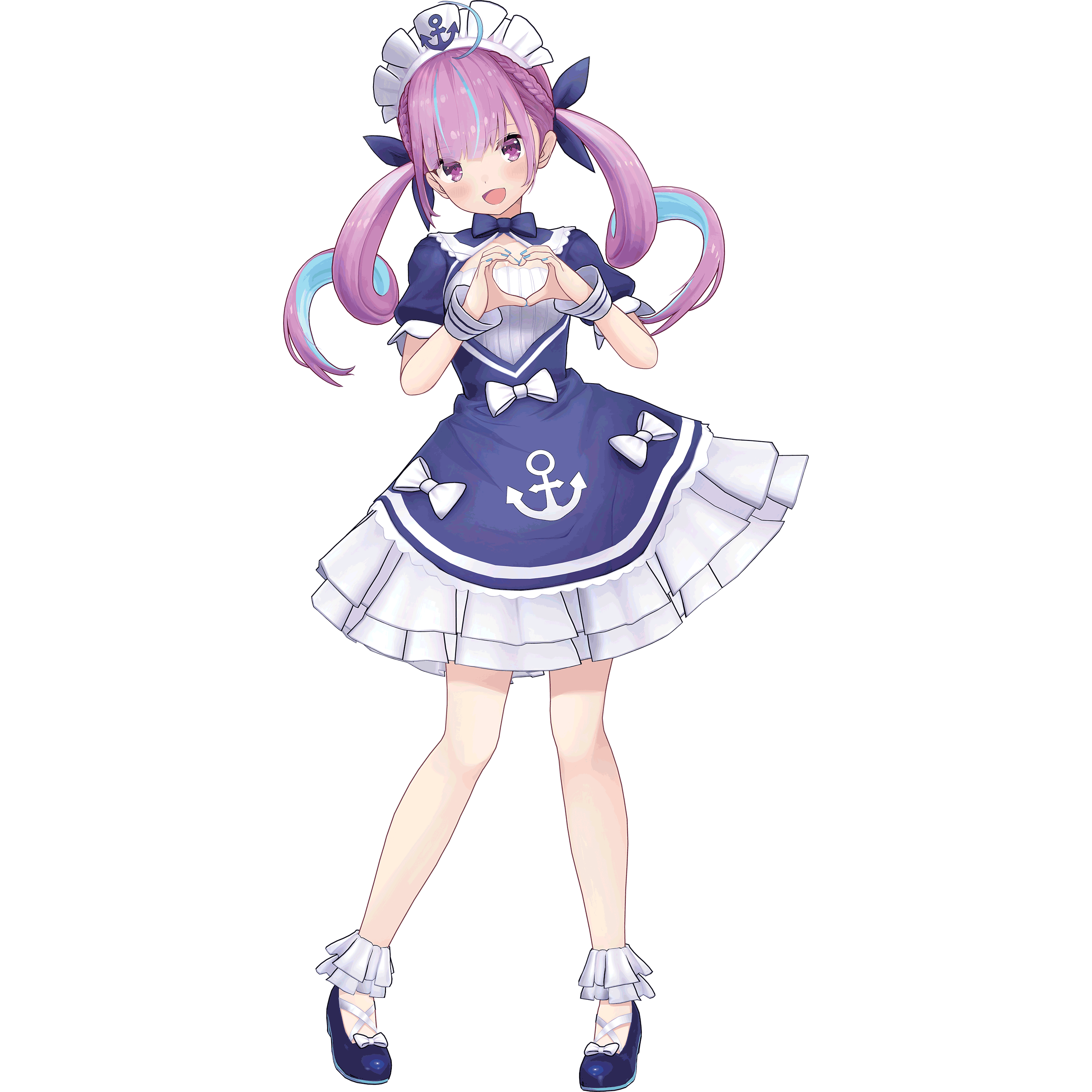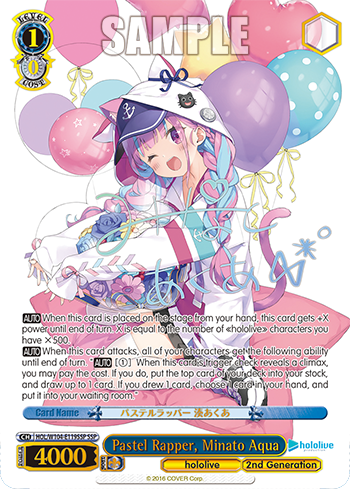 Pastel Rapper, Minato Aqua
(W104-E119SSP)
The gamer maid is also a talented singer! Filter through your hand and stock with Aqua's second ability to set up for your future plays!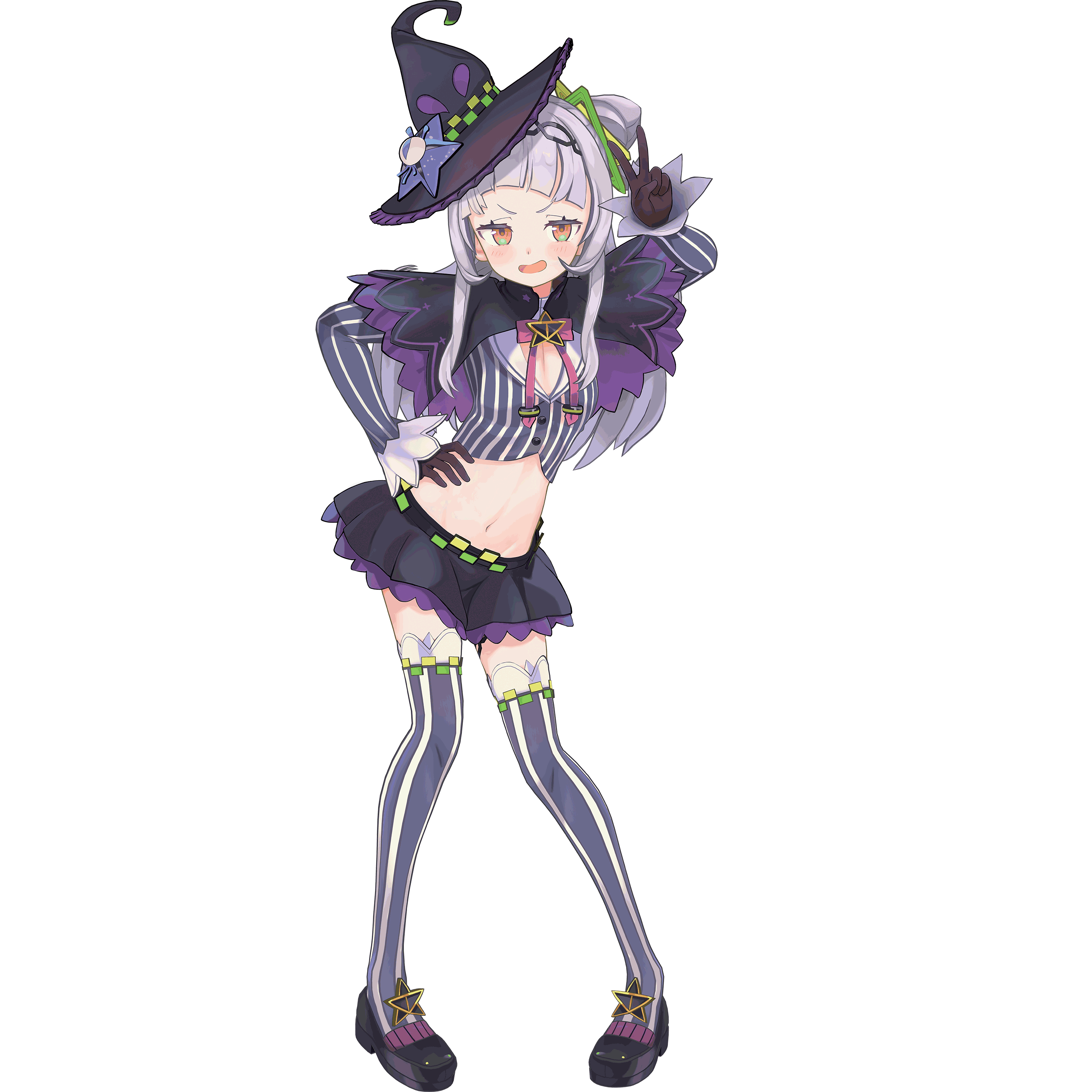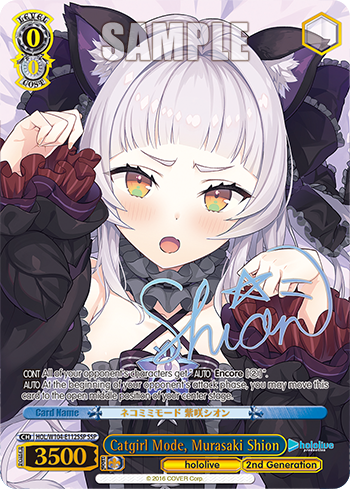 Catgirl Mode, Murasaki Shion
(W104-E112SSP)
Our resident magician can't be this cute! Take control of the early game with Shion's high power, and her ability to run away from danger.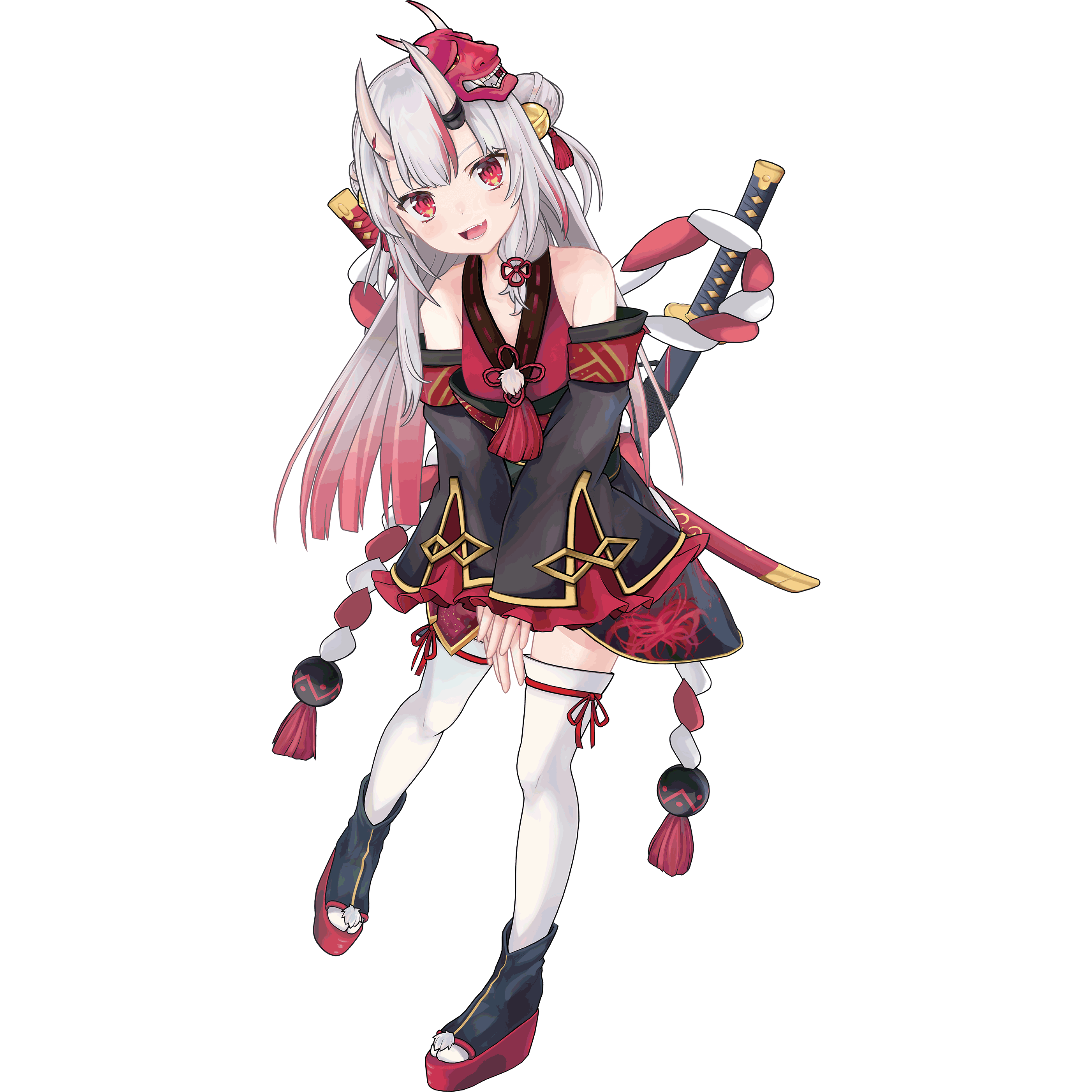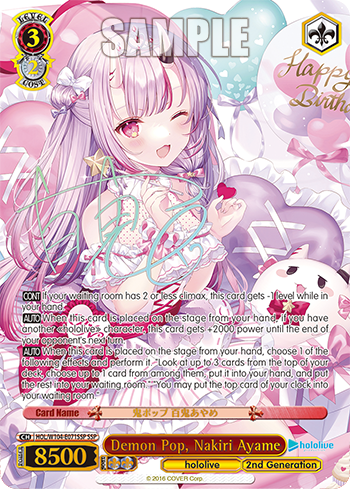 Demon Pop, Nakiri Ayame
(W104-E071SSP)
Her giggles will make your day better!
Ayame's early play comes with some added flexibility of searching cards from the top of your deck or healing you in clutch situations!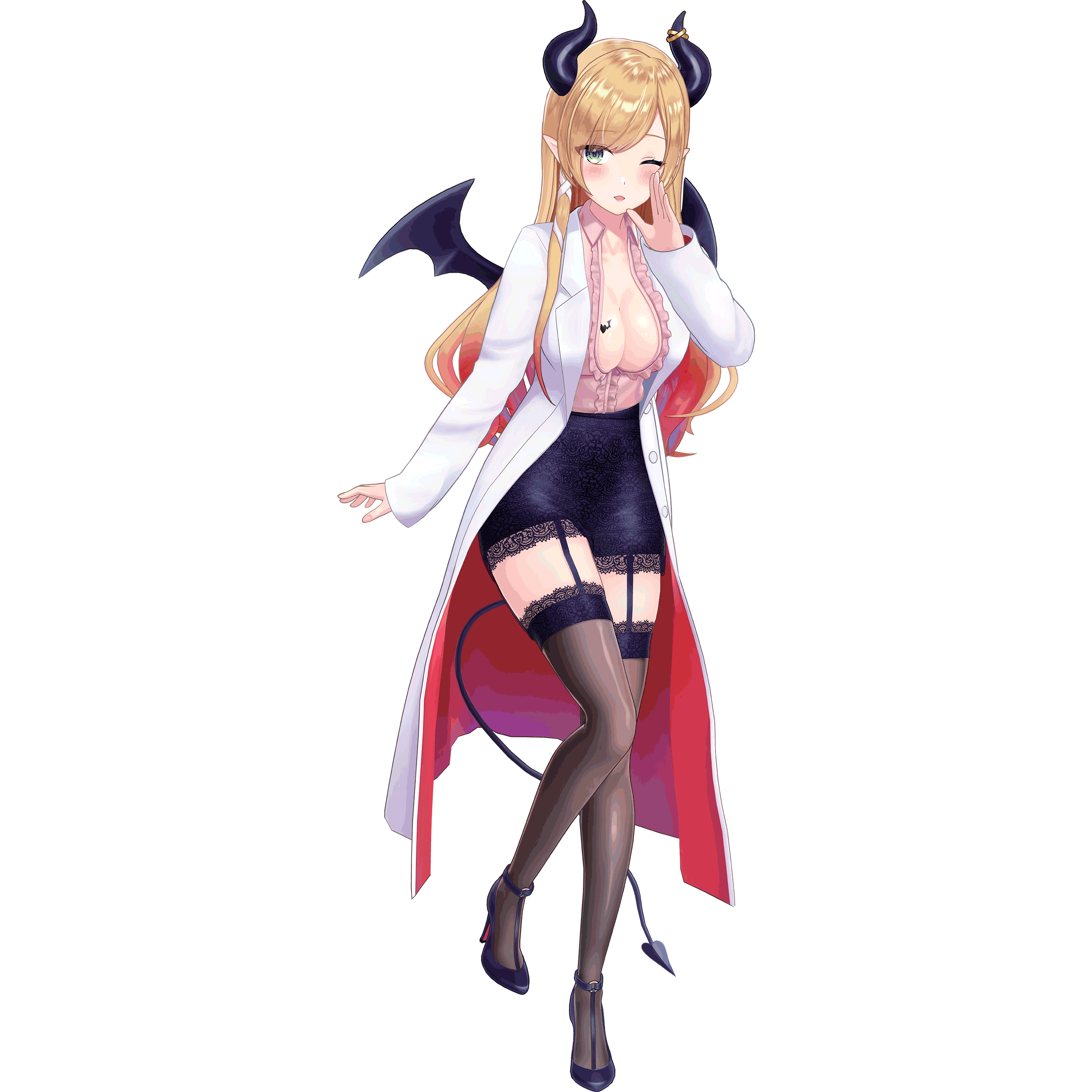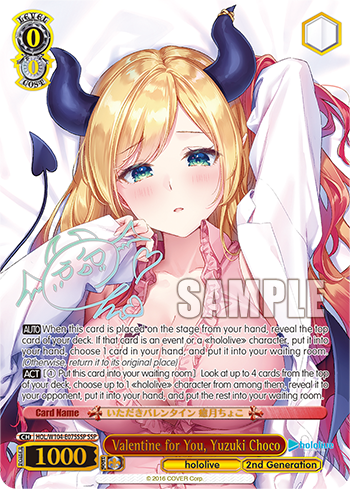 Valentine for You, Yuzuki Choco
(W104-E075SSP)
Do you want chocolate or perhaps…?
Search through the top of your deck whenever Choco enters or leaves the stage! She is an excellent support card for any decks looking to increase the consistency of finding the right cards!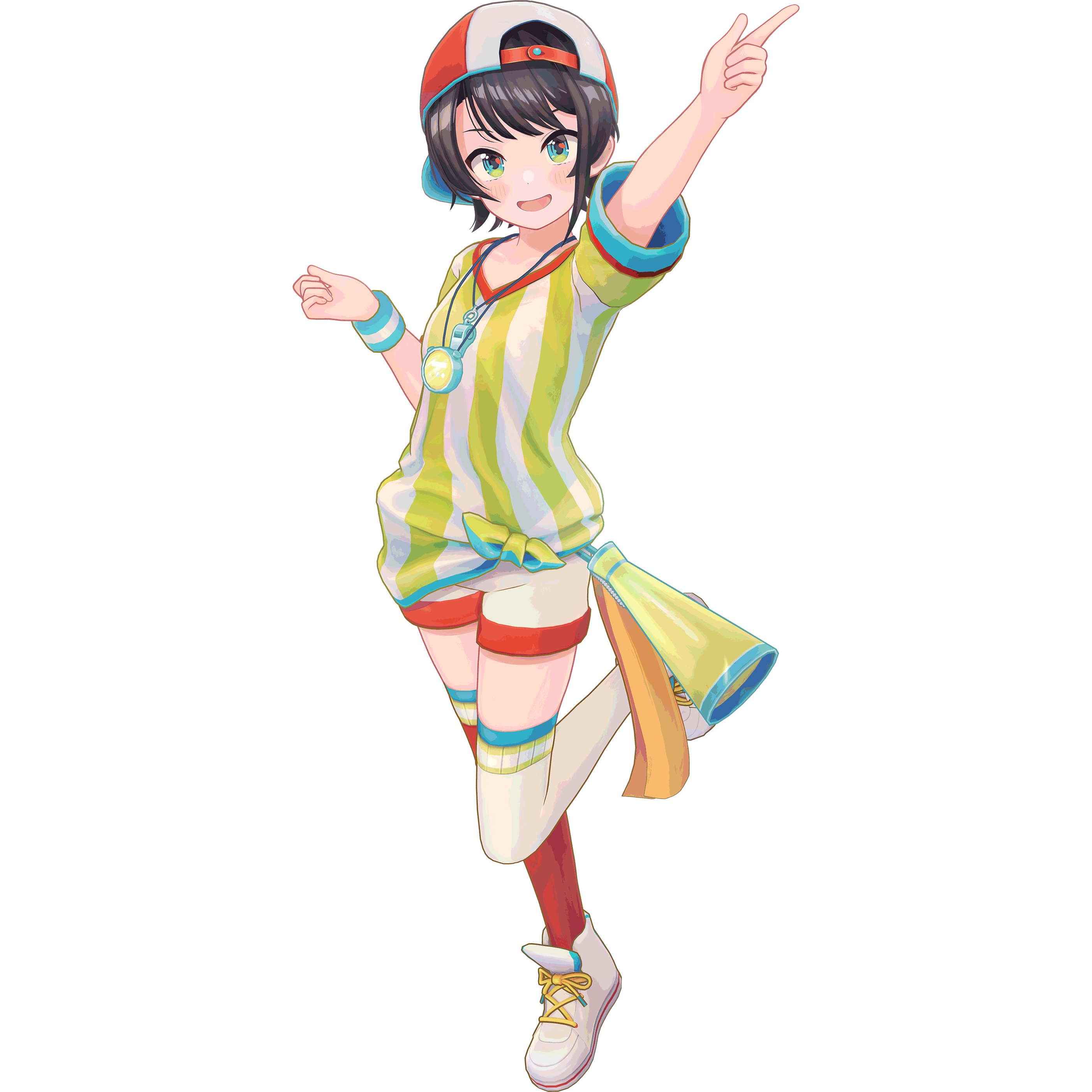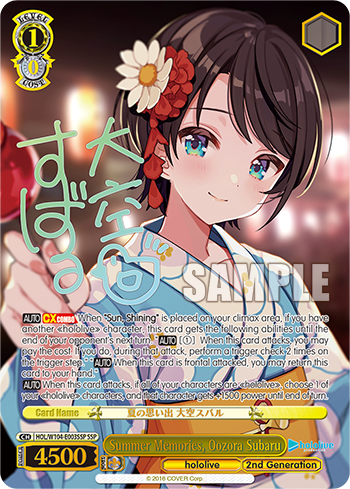 Summer Memories, Oozora Subaru
(W104-E003SSP)
Enjoy the summer festivities with this ray of sunshine! Subaru's climax combo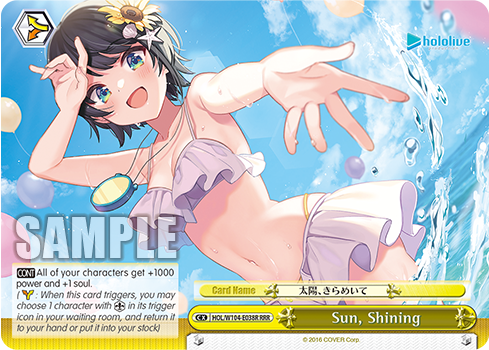 bounces her out of danger, allowing her to fight and gather more resources for at least another turn!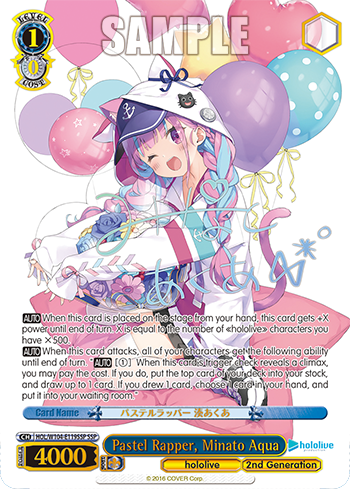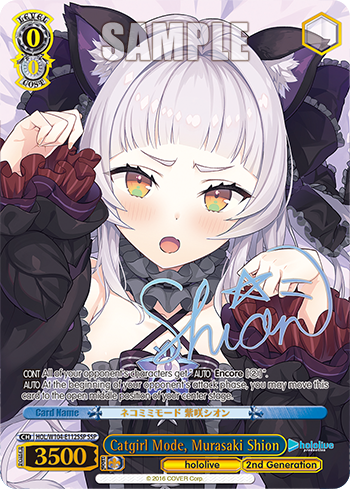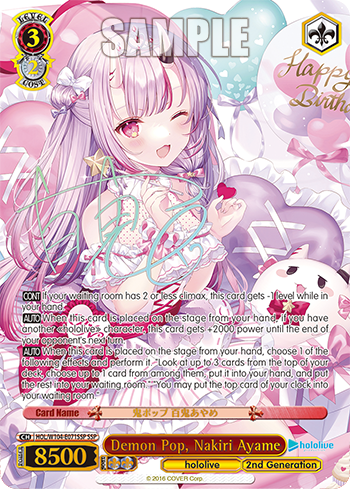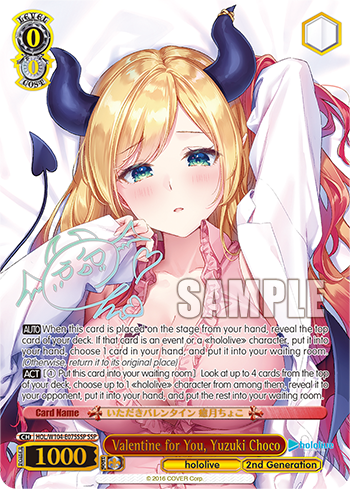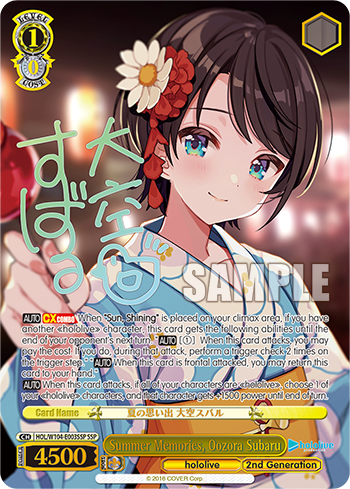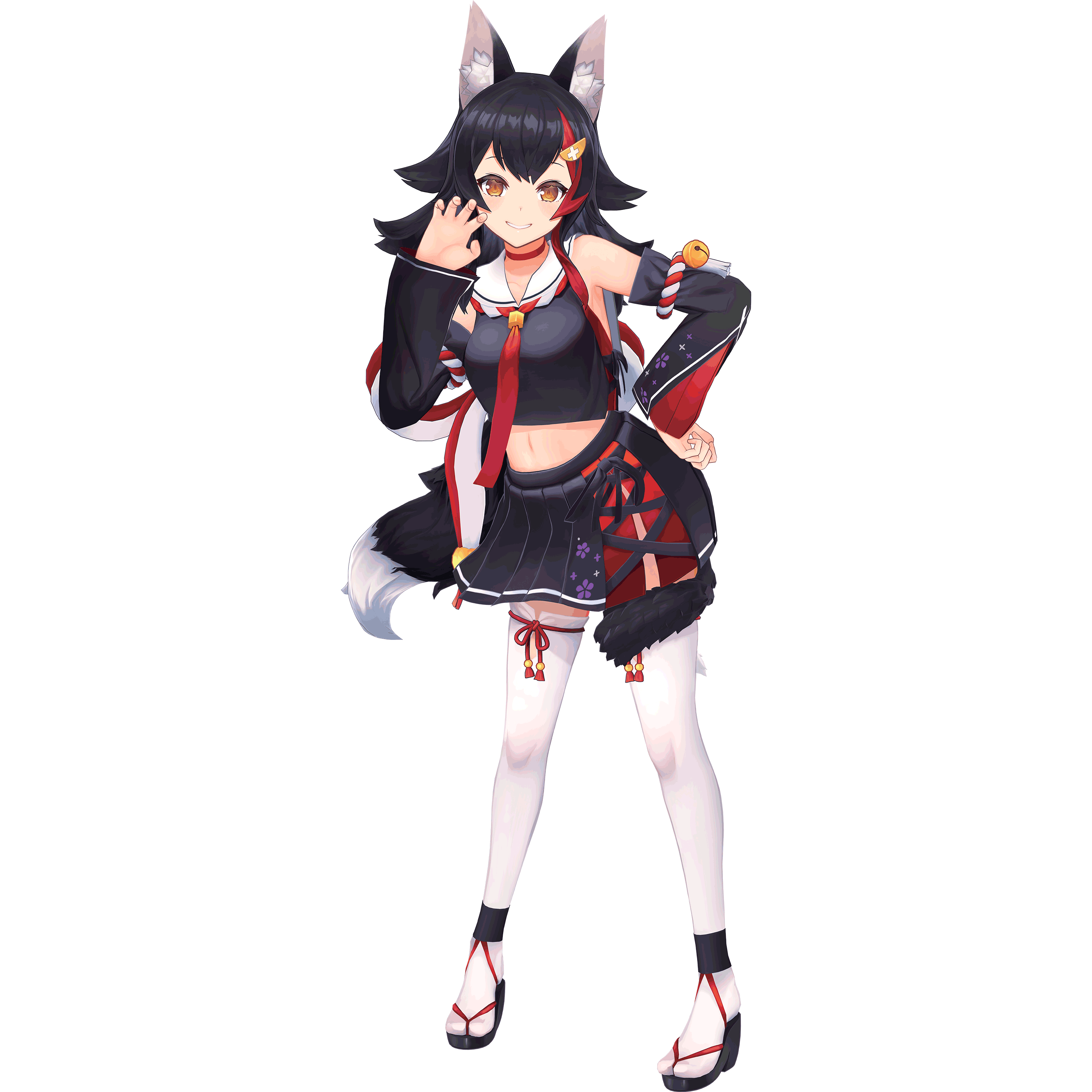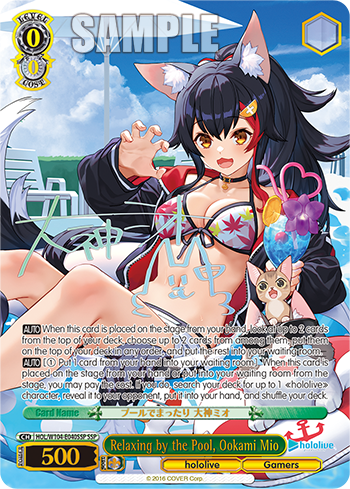 Relaxing by the Pool, Ookami Mio
(W104-E040SSP)
Relax by the pool with Mio! Mio's ability to manipulate your top deck and search out other hololive characters makes her a must-include in any hololive deck!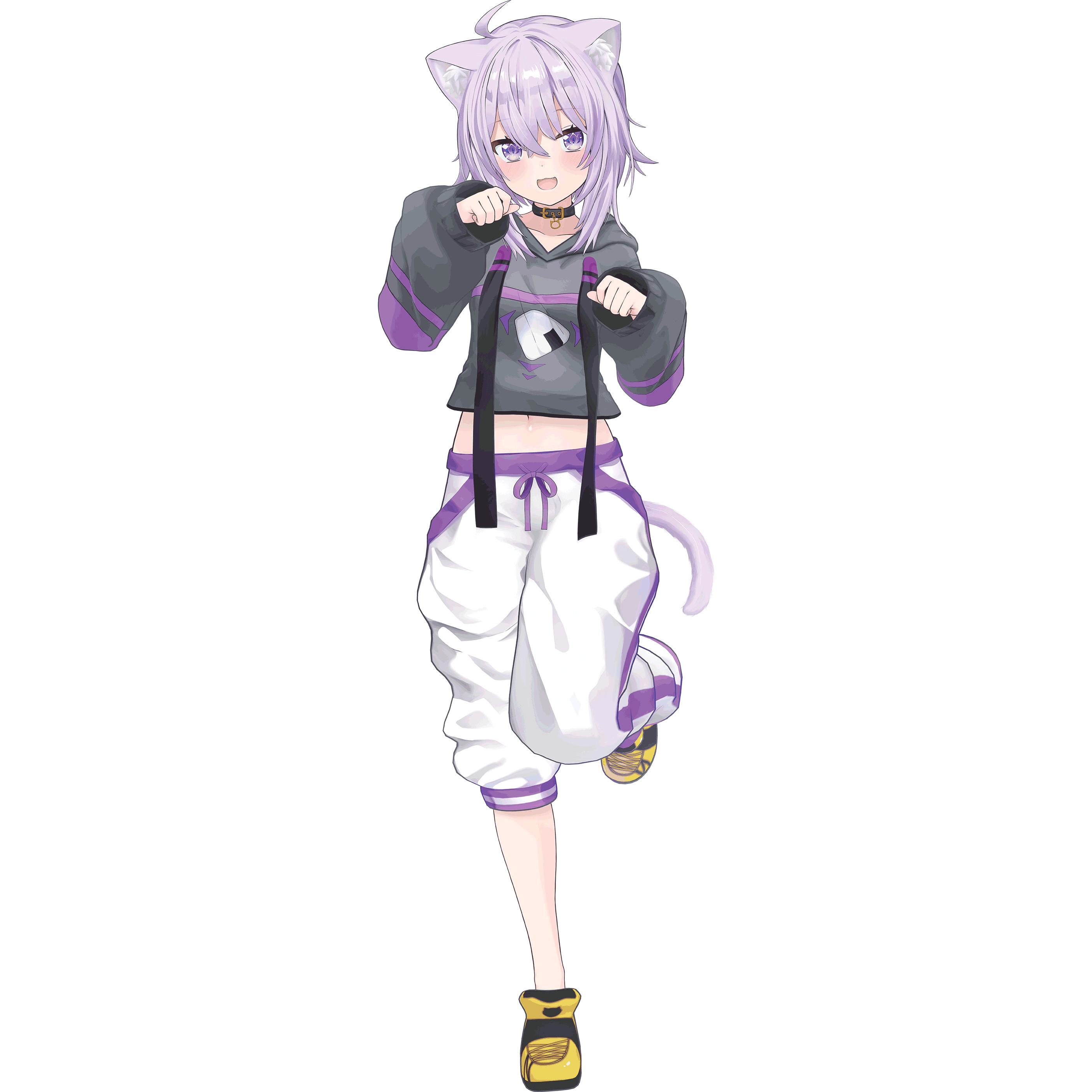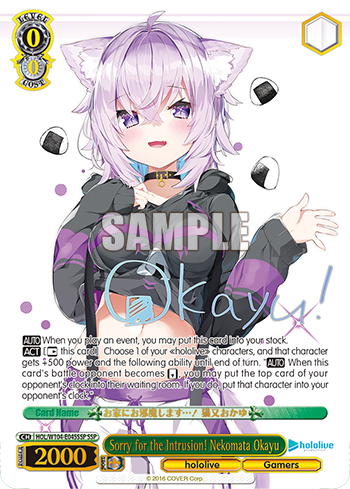 Sorry for the Intrusion! Nekomata Okayu
(W104-E045SSP)
Quick, hide your riceballs! Okayu gives her allies the ability to bypass the opponent's waiting room effects by kicking them straight to the clock!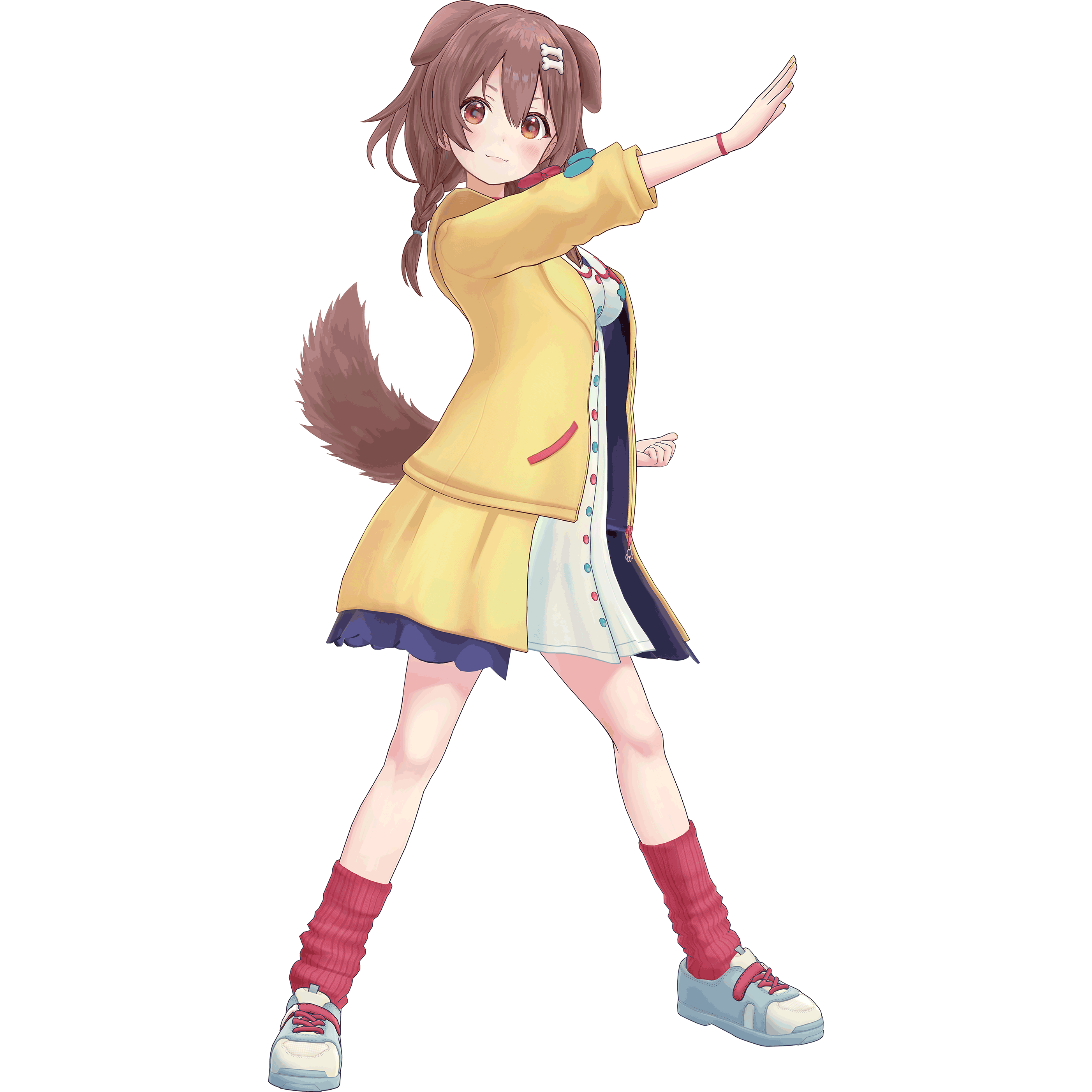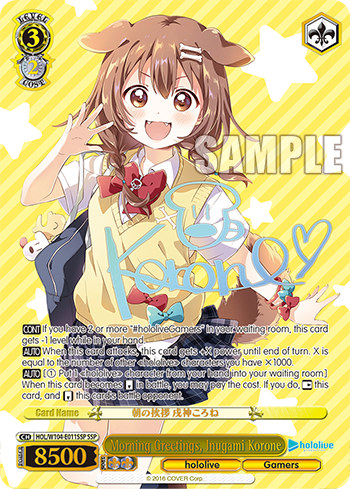 Morning Greetings, Inugami Korone
(W104-E011SSP)
Korone is ready to greet or throw hands!
Korone is a formidable foe for your opponent to face at level 2. As long as you have another hololive character in hand and sufficient stock, Korone will always be back for more!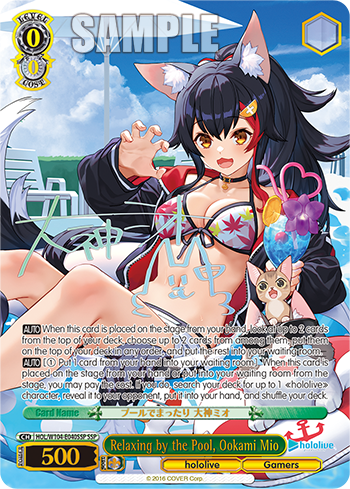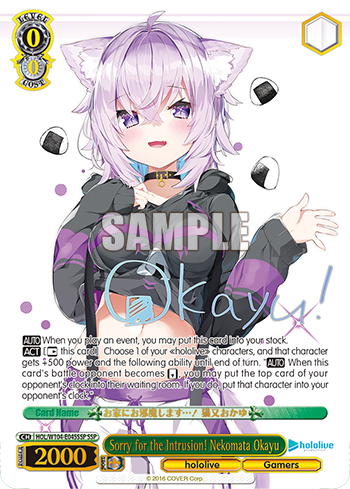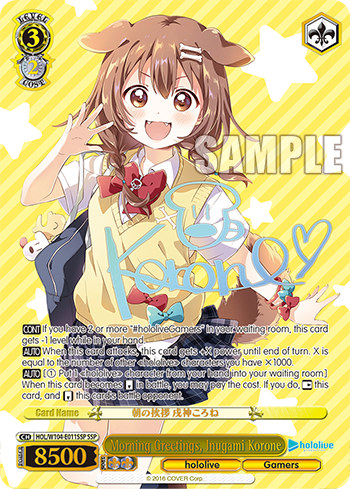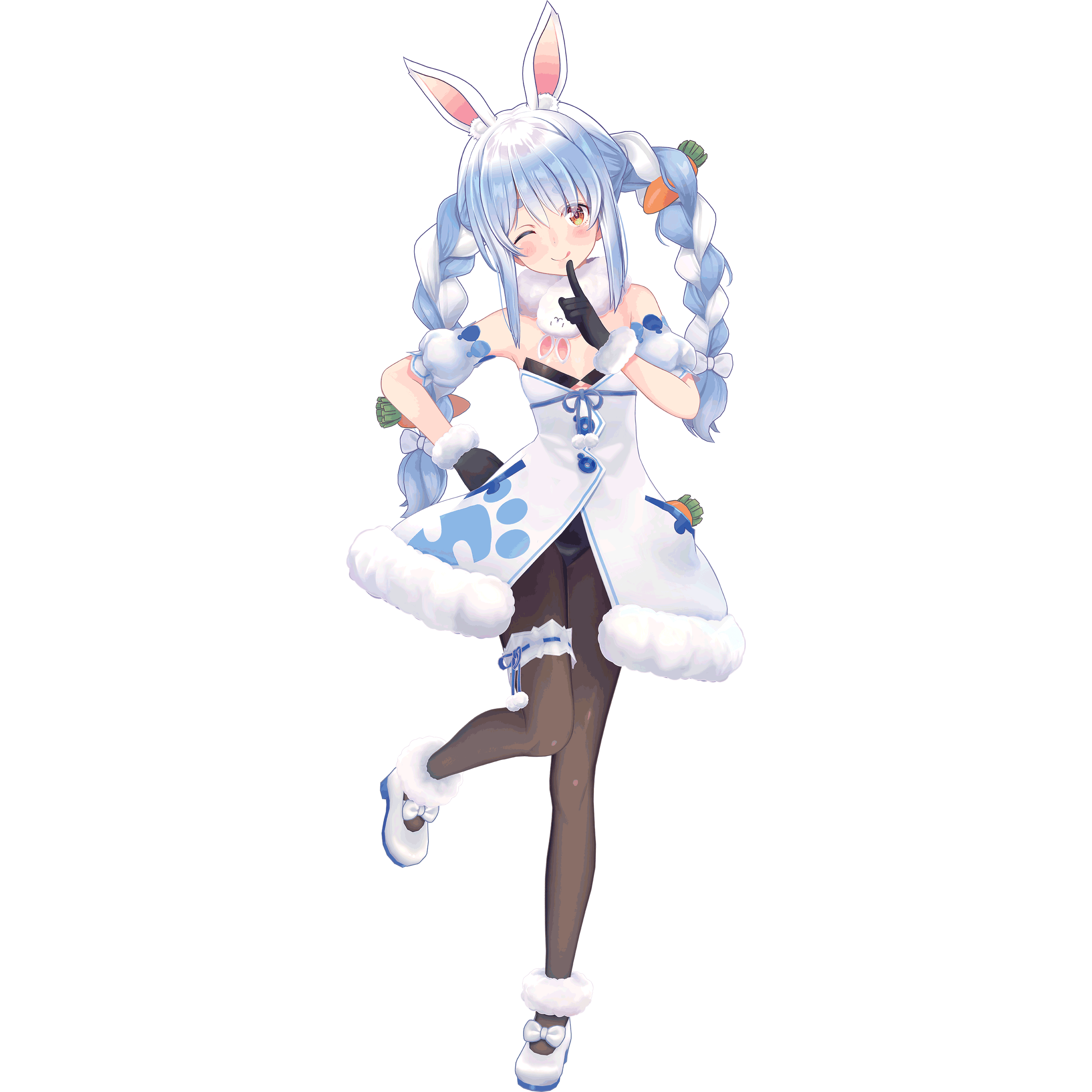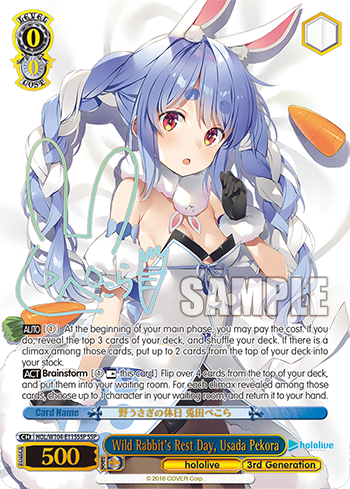 Wild Rabbit's Rest Day, Usada Pekora
(W104-E115SSP)
Time to take a break from streaming! Pekora's support abilities will come in handy to ensure you hit her Brainstorm ability!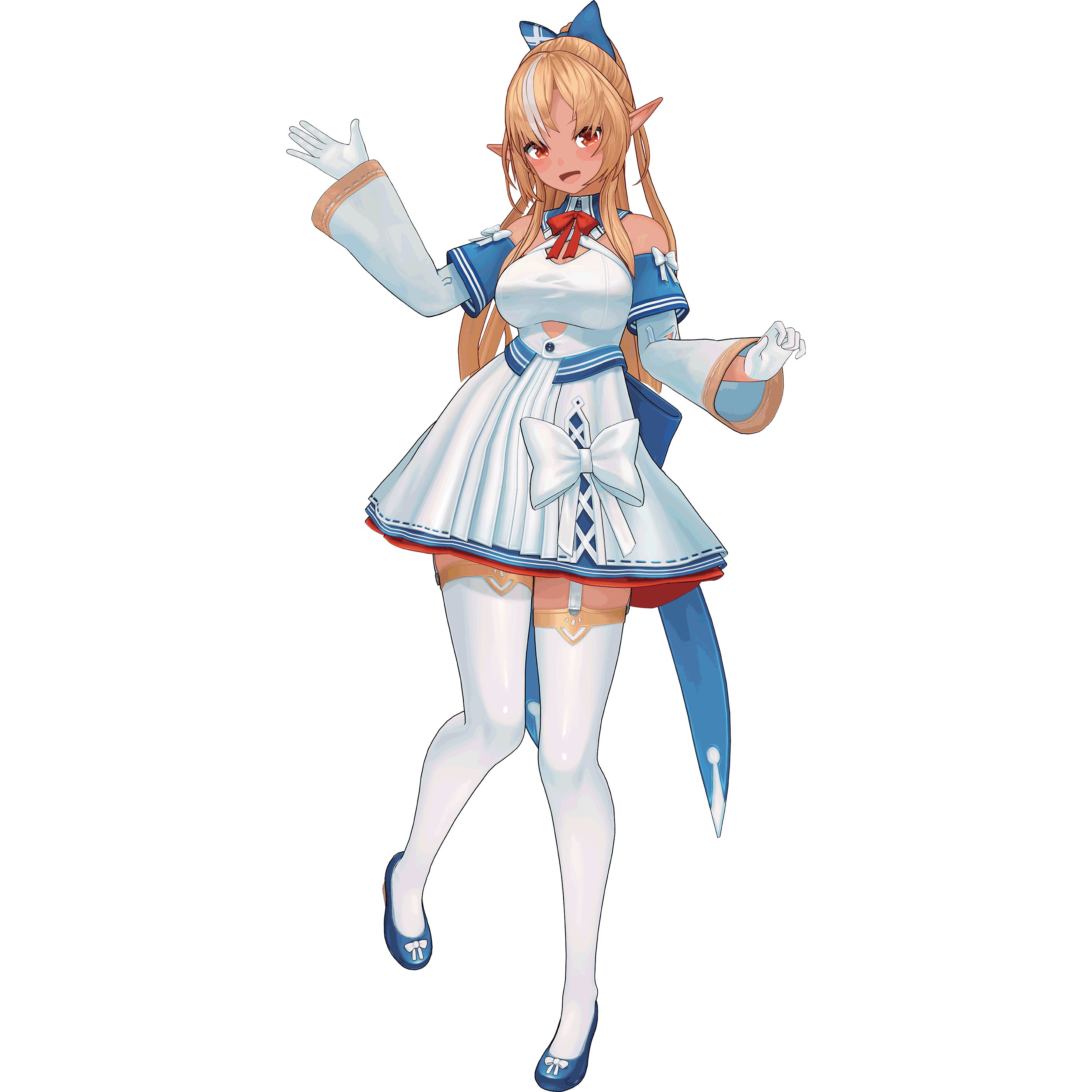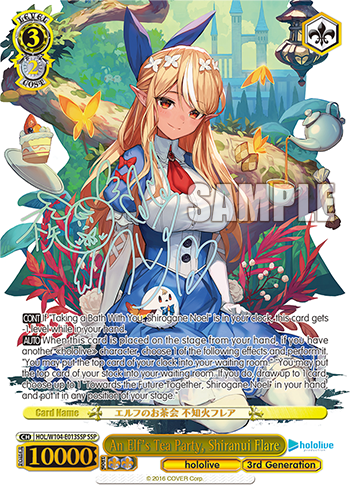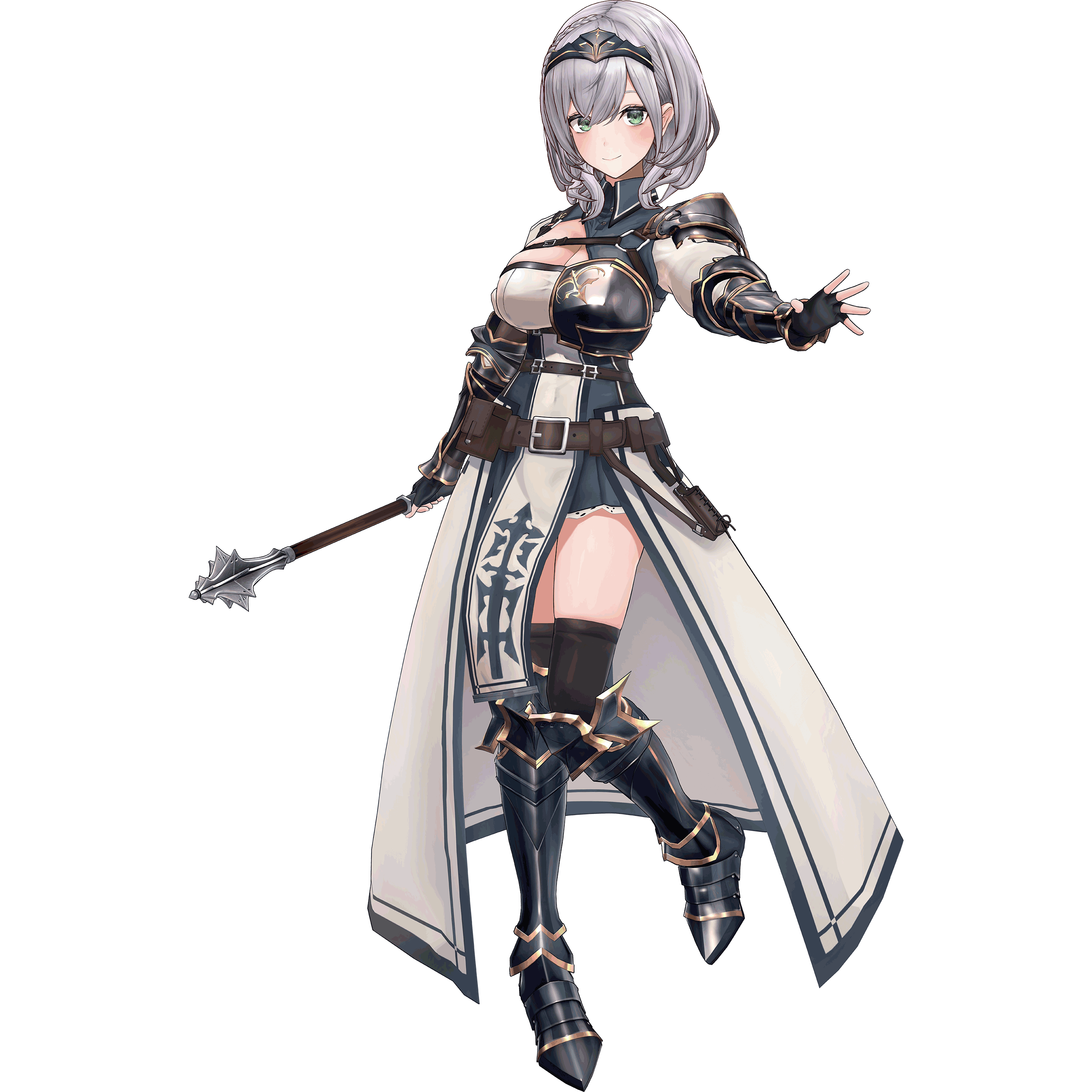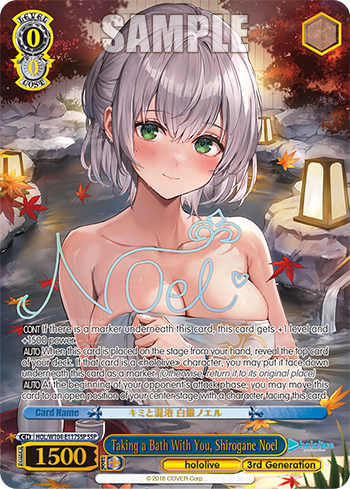 Taking a Bath With You, Shirogane Noel
(W104-E117SSP)
Relax by the hot springs with Noel! With a marker under her, Noel unlocks the ability to avoid danger by moving to another position on stage!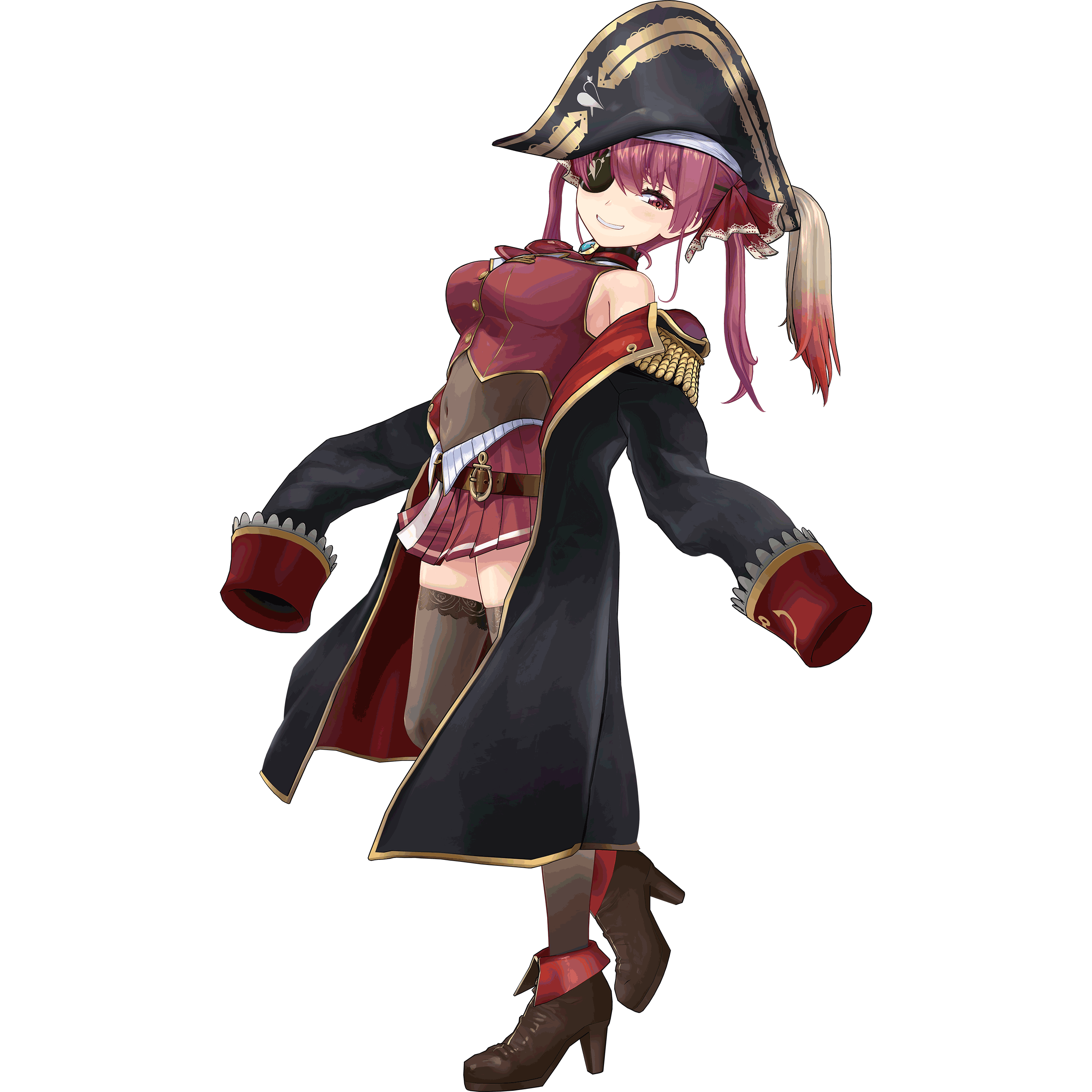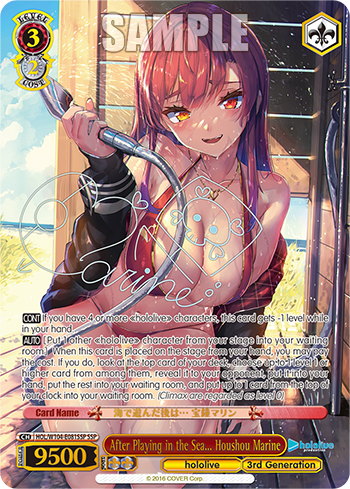 After Playing in the Sea… Houshou Marine
(W104-E081SSP)
Marine will help wash you off after playing by the beach! Reinforce your stage with stronger characters using Marine's early play to ensure mid-game advantage!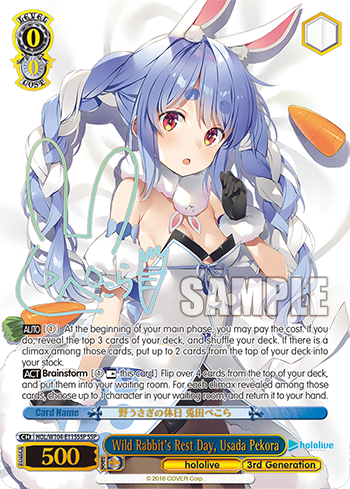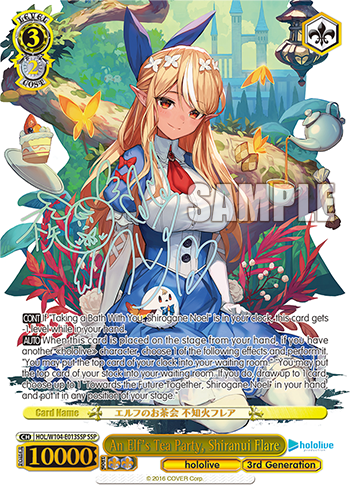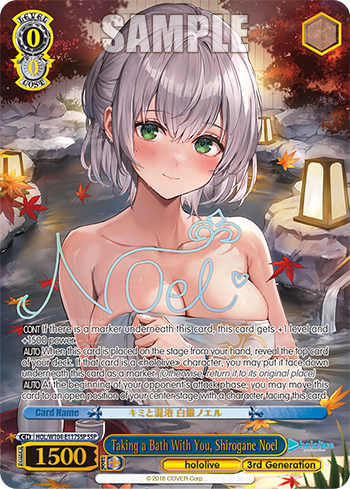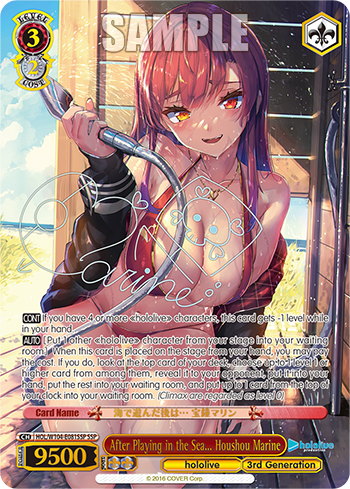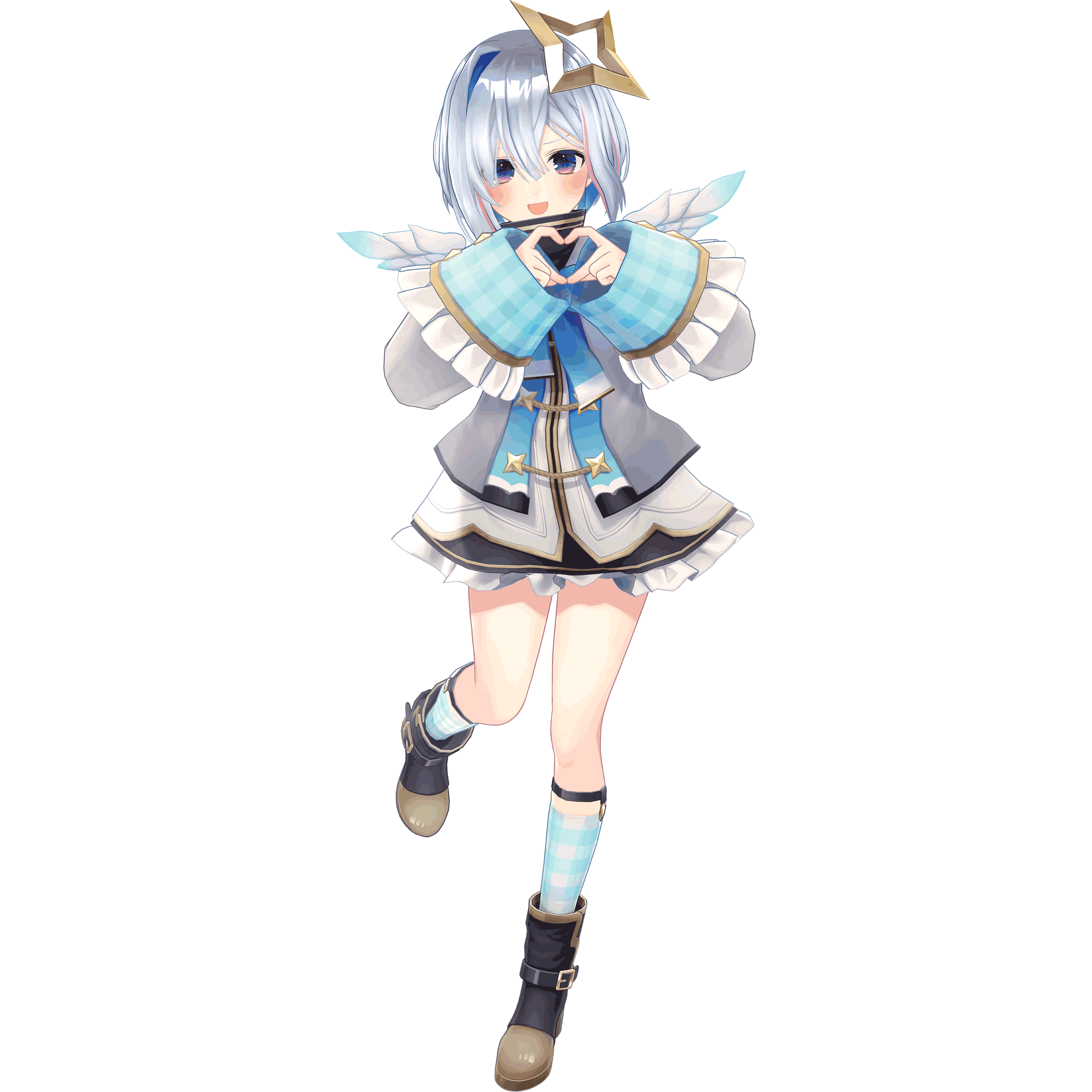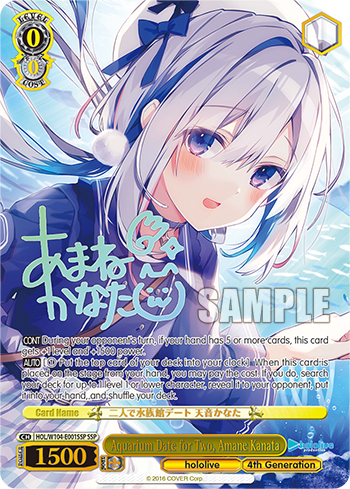 Aquarium Date for Two, Amane Kanata
(W104-E001SSP)
She wants you to look at the sharks! Set up future plays with Kanata's ability to search for key characters!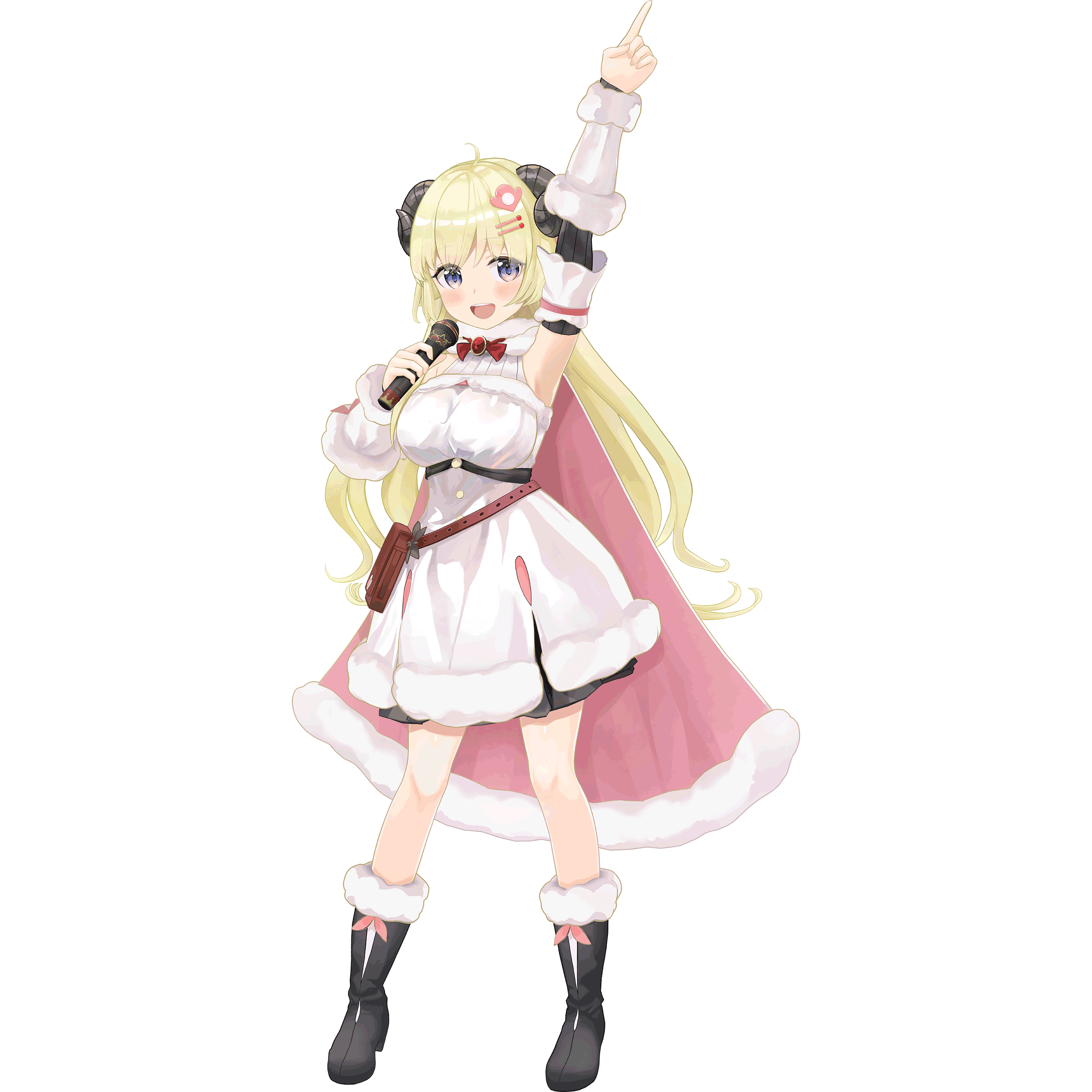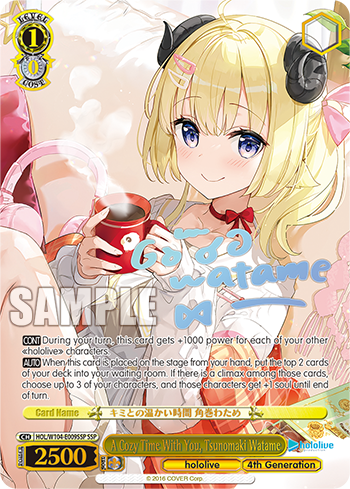 A Cozy Time With You,
Tsunomaki Watame
(W104-E009SSP)
Relax your soul with Watame's soothing presence!
Under the right conditions, Watame is able to pressure the opponent by giving your characters more damage!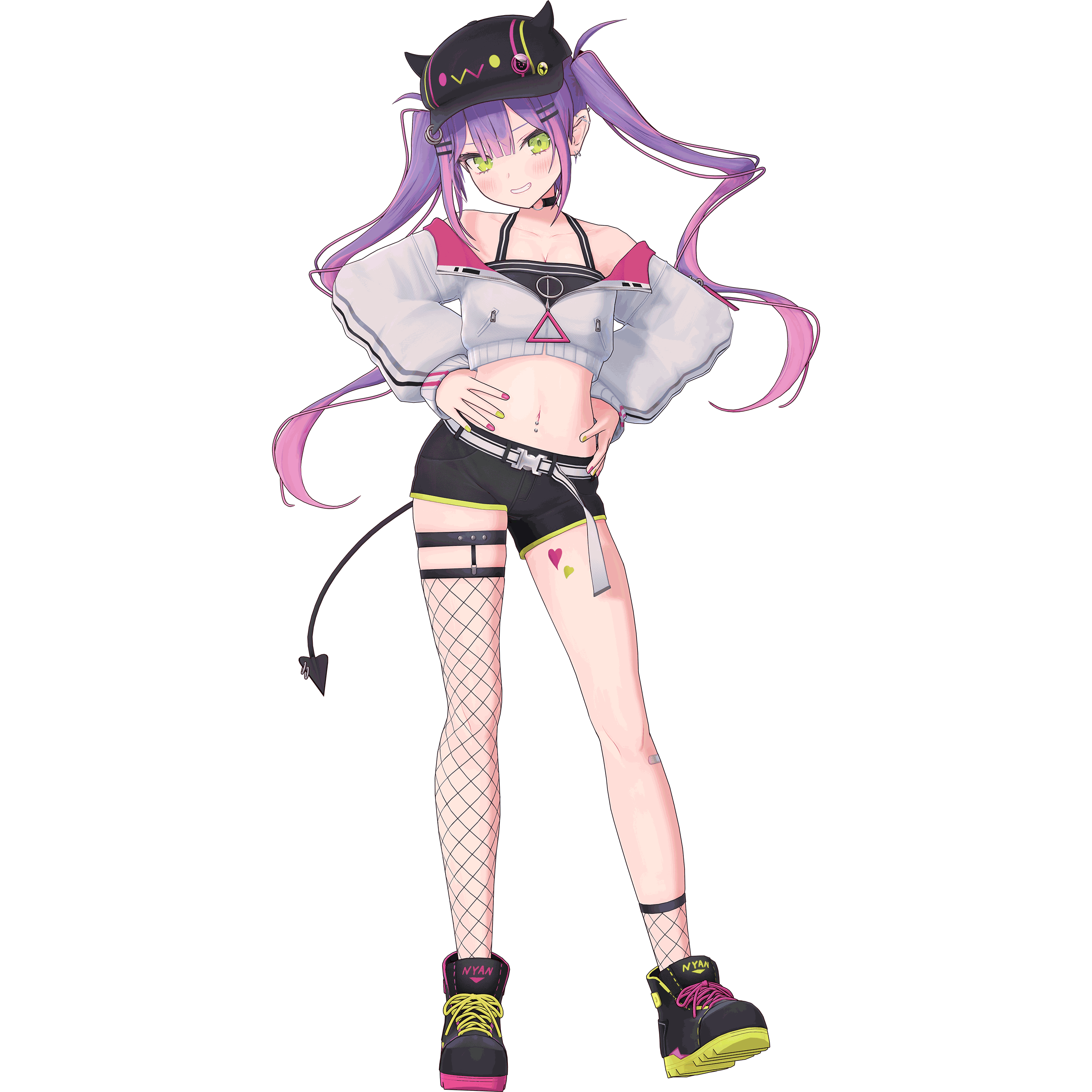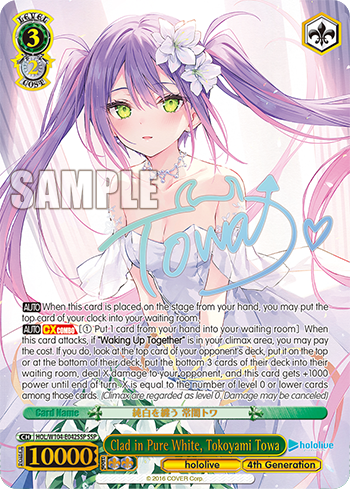 Clad in Pure White, Tokoyami Towa
(W104-E042SSP)
All I see is an angel! Towa is a much-needed boost if you are looking for a finisher for your Towa deck! Her powerful climax combo allows you to deal that multiple instances of damage to your opponent to close out the game!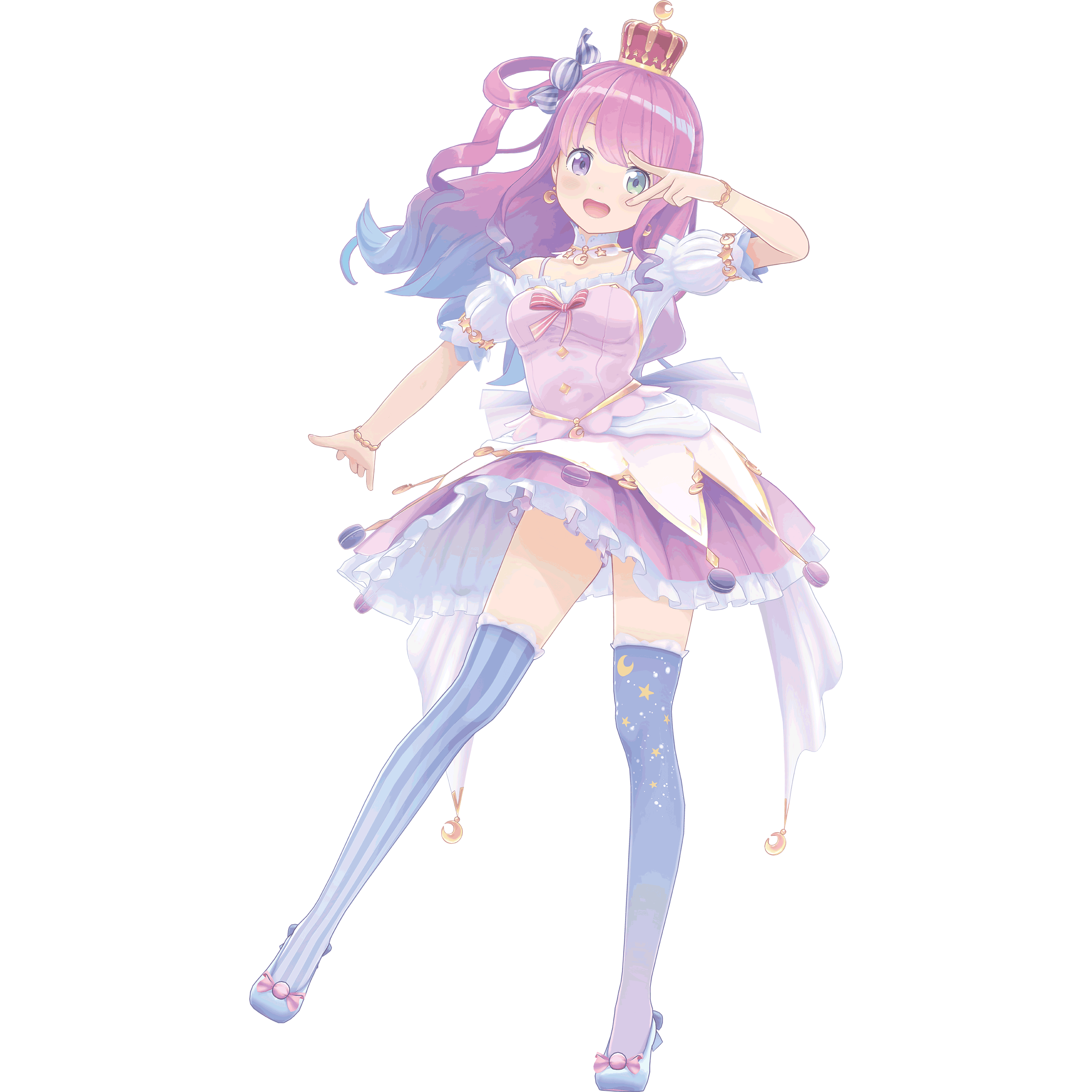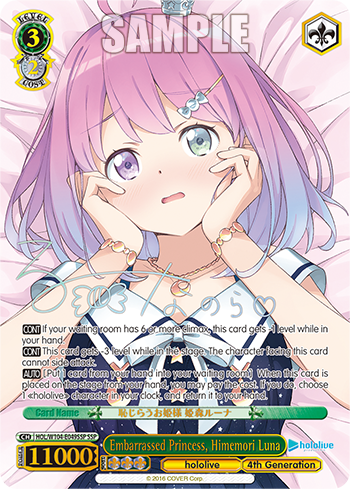 Embarrassed Princess, Himemori Luna
(W104-E049SSP)
Our princess is always so cute! In exchange for being a level 0 on stage, Luna comes packing with above-average power and 3 souls! She also comes with a nifty heal to bring a character from the clock back to hand!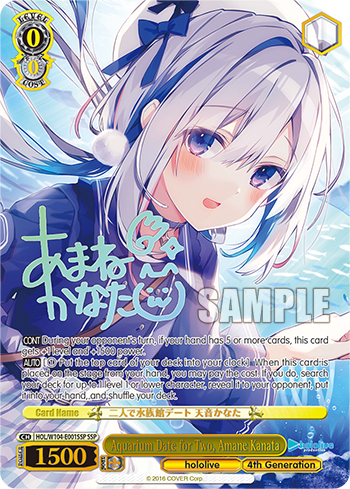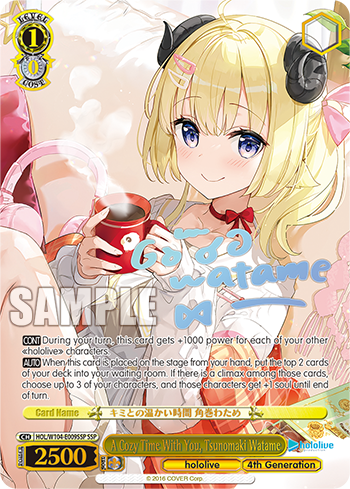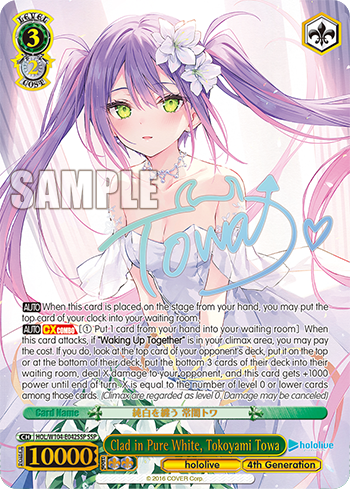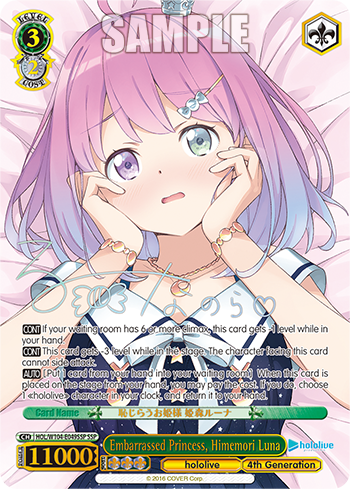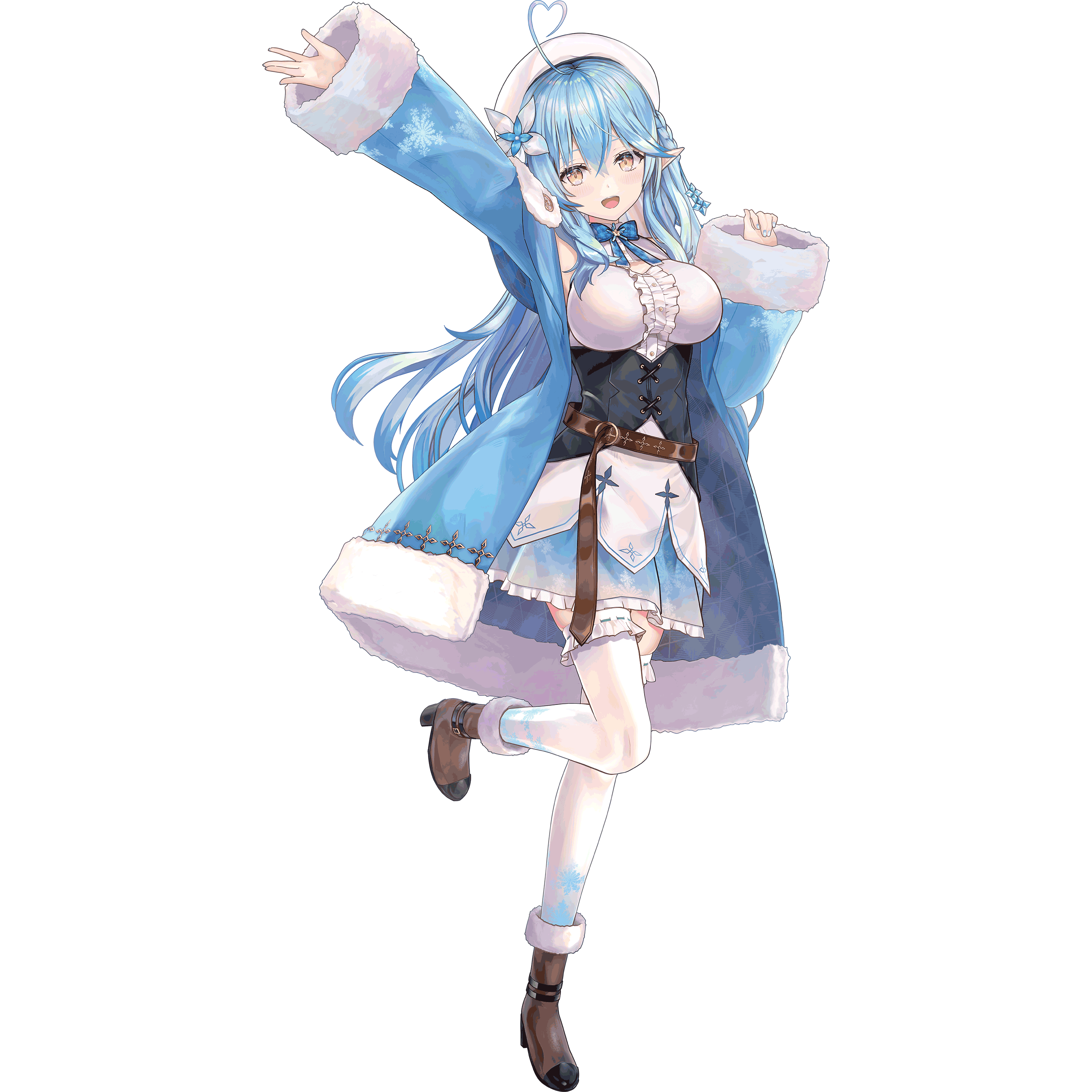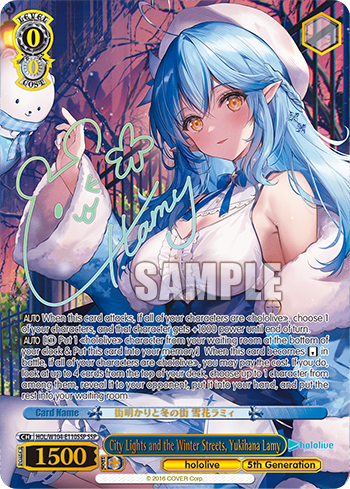 City Lights and the Winter Streets, Yukihana Lamy
(W104-E110SSP)
It feels like Christmas today! By placing herself in your memory, Lamy helps you thin out your deck, and search for important cards at the same time!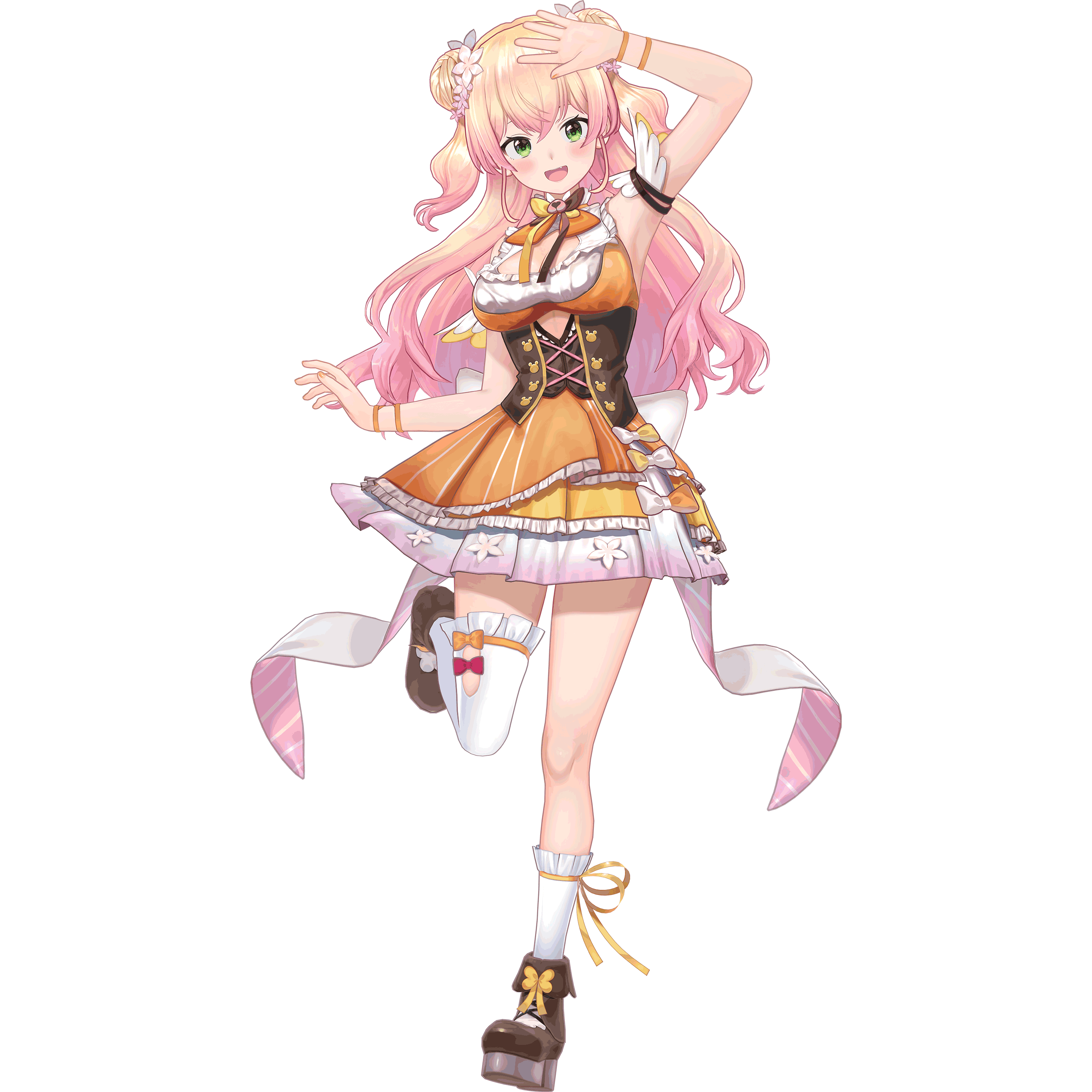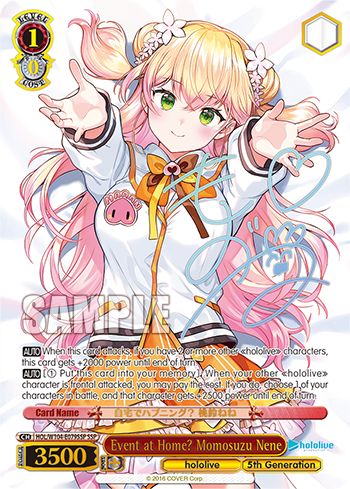 Event at Home? Momosuzu Nene
(W104-E079SSP)
She is waiting for you at home! Nene has an inbuilt pseudo-counter ability if her allies ever come under attack!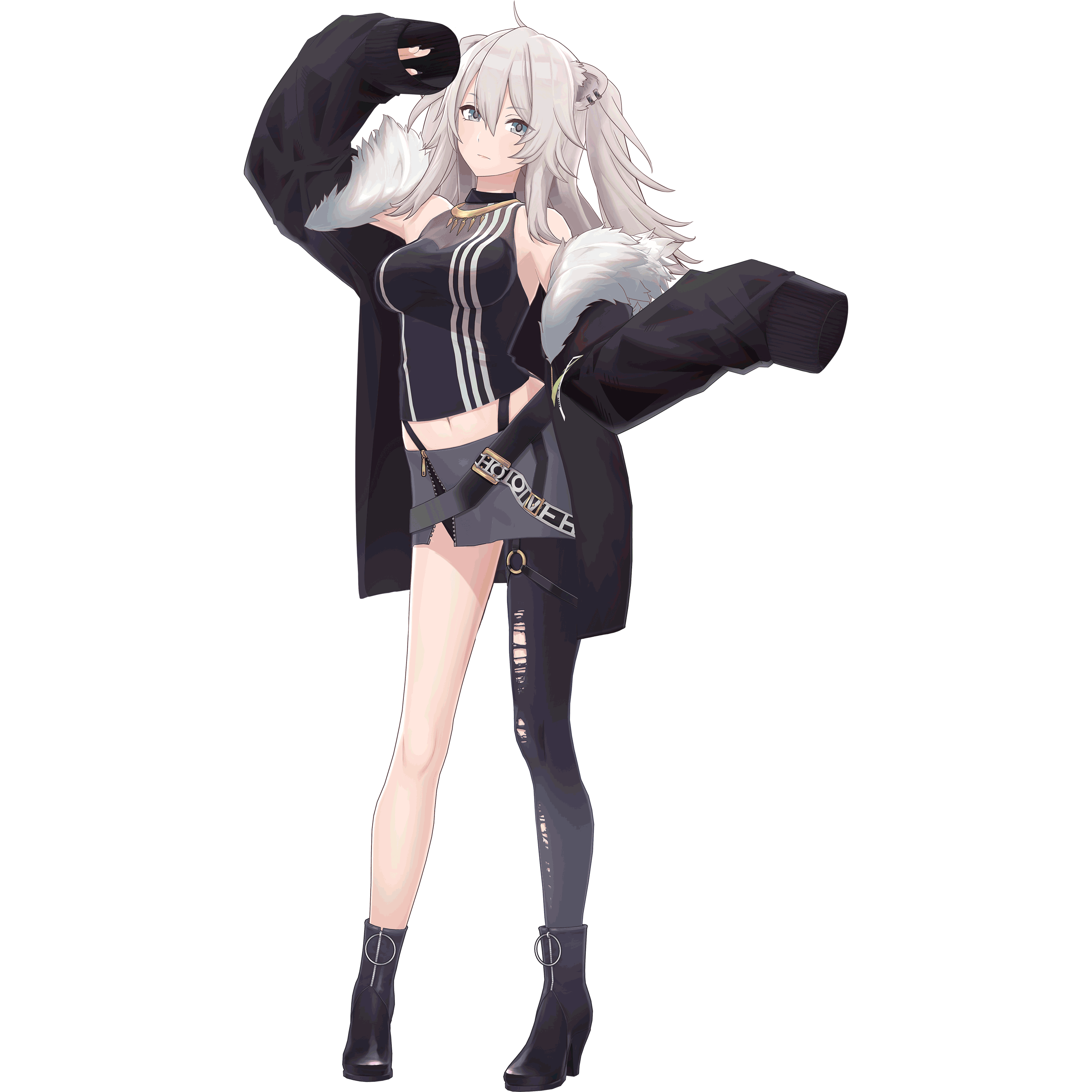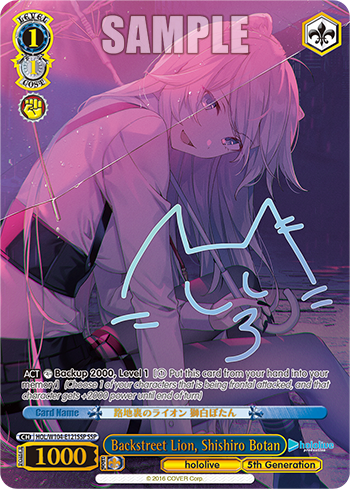 Backstreet Lion, Shishiro Botan
(W104-E121SSP)
She promises she won't bite if you come under the umbrella! Botan is ready to help your characters in a pinch!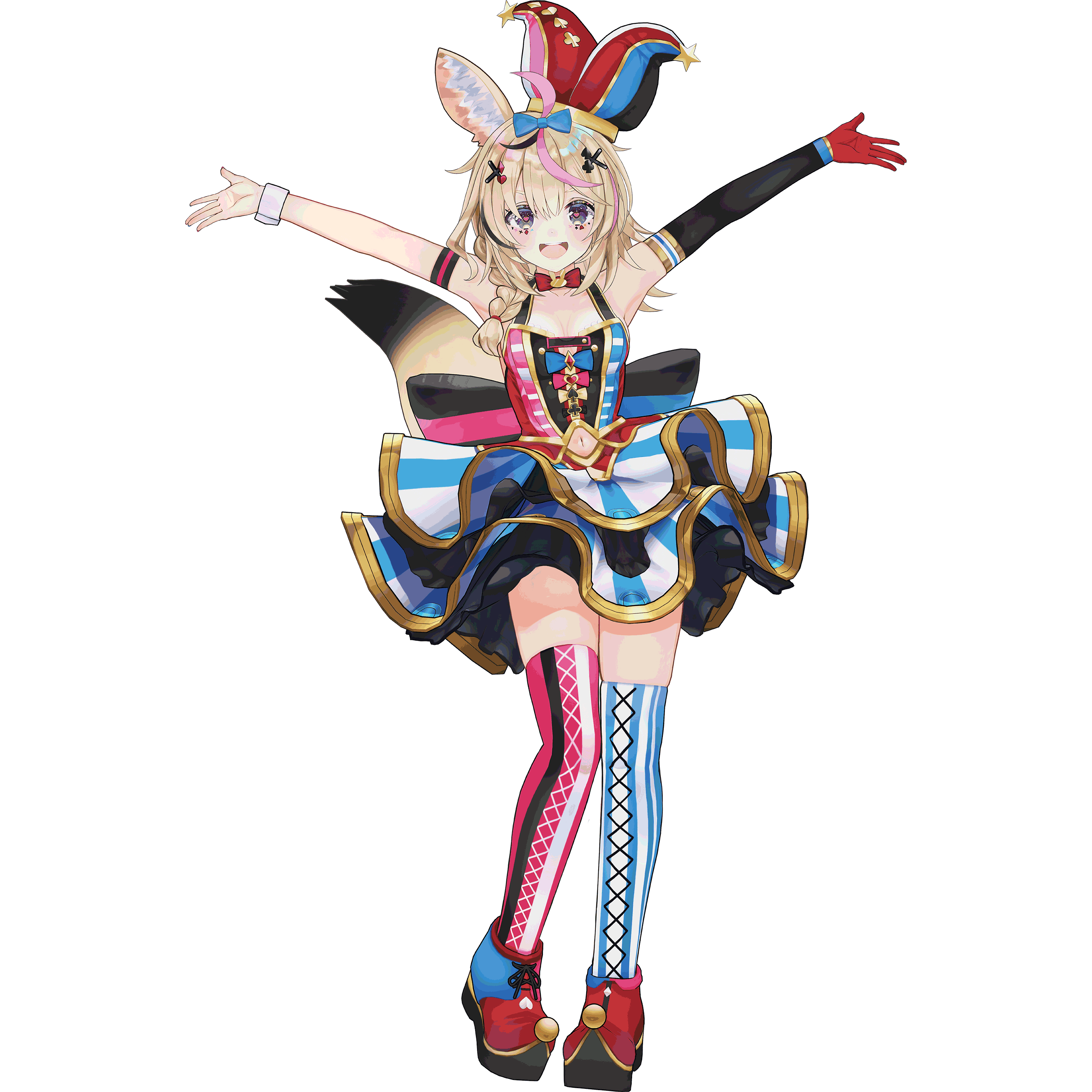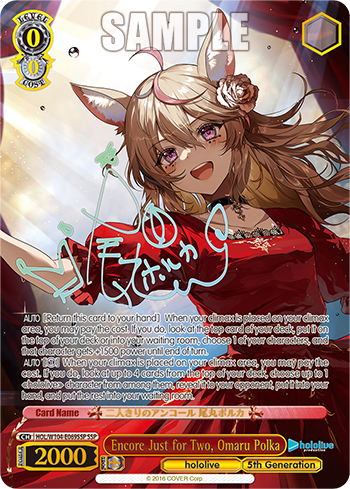 Encore Just for Two, Omaru Polka
(W104-E069SSP)
Take her hand and embrace the limelight!
Polka shines whenever you play a climax, allowing you to easily search for characters from the top of your deck!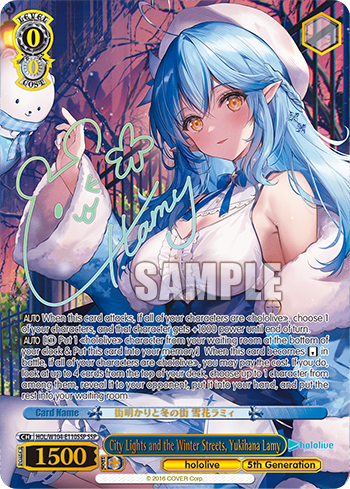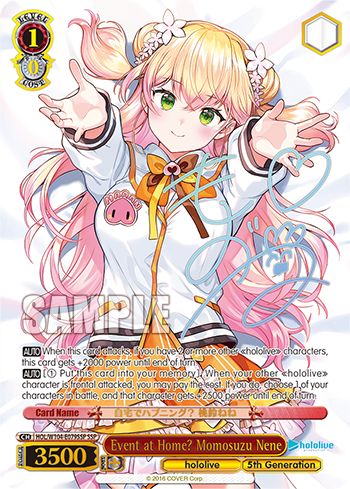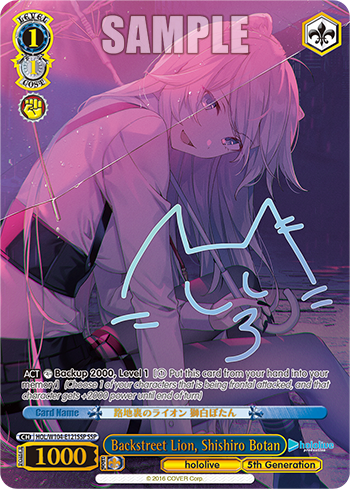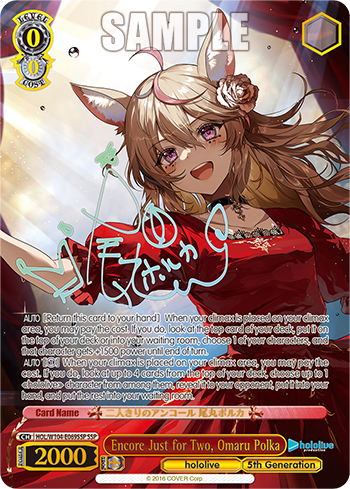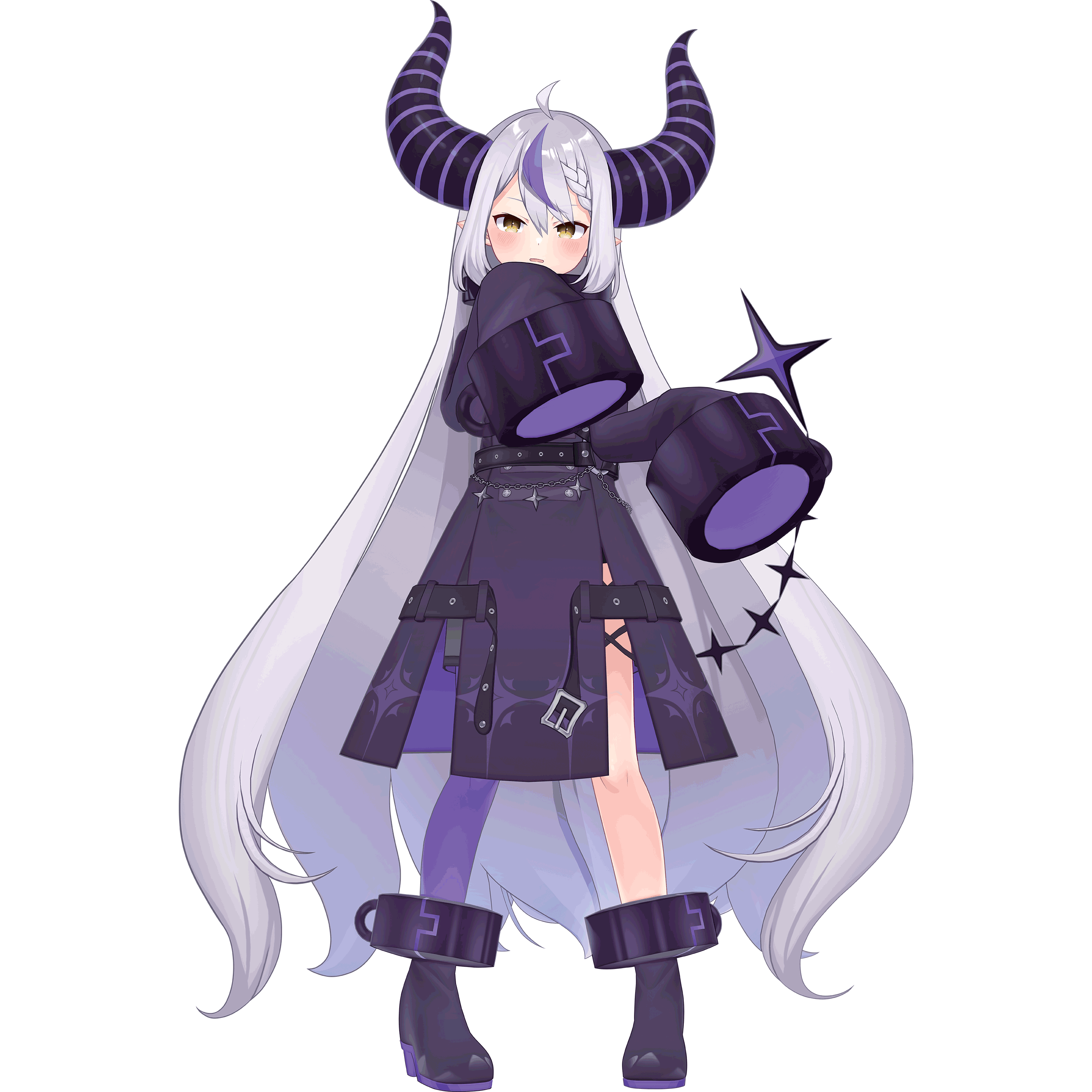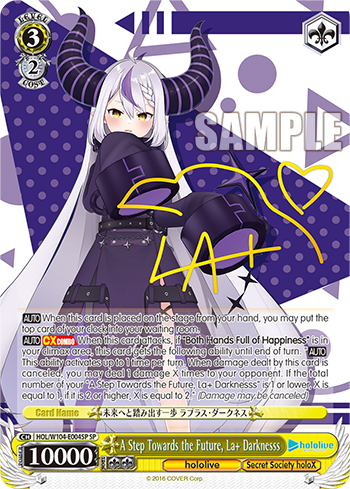 A Step Towards the Future, La+ Darknesss
(W104-E004SP)
Yes my dark! Don't be fooled by her cute climax illustration, La+ climax combo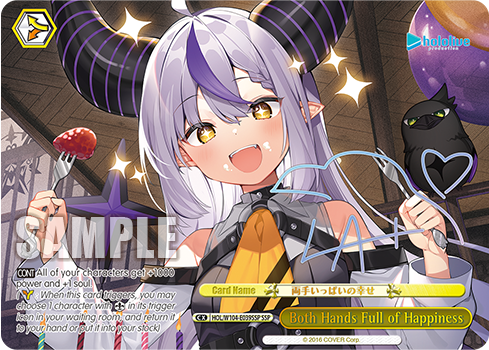 is a deadly finisher, especially with multiple copies of her on stage!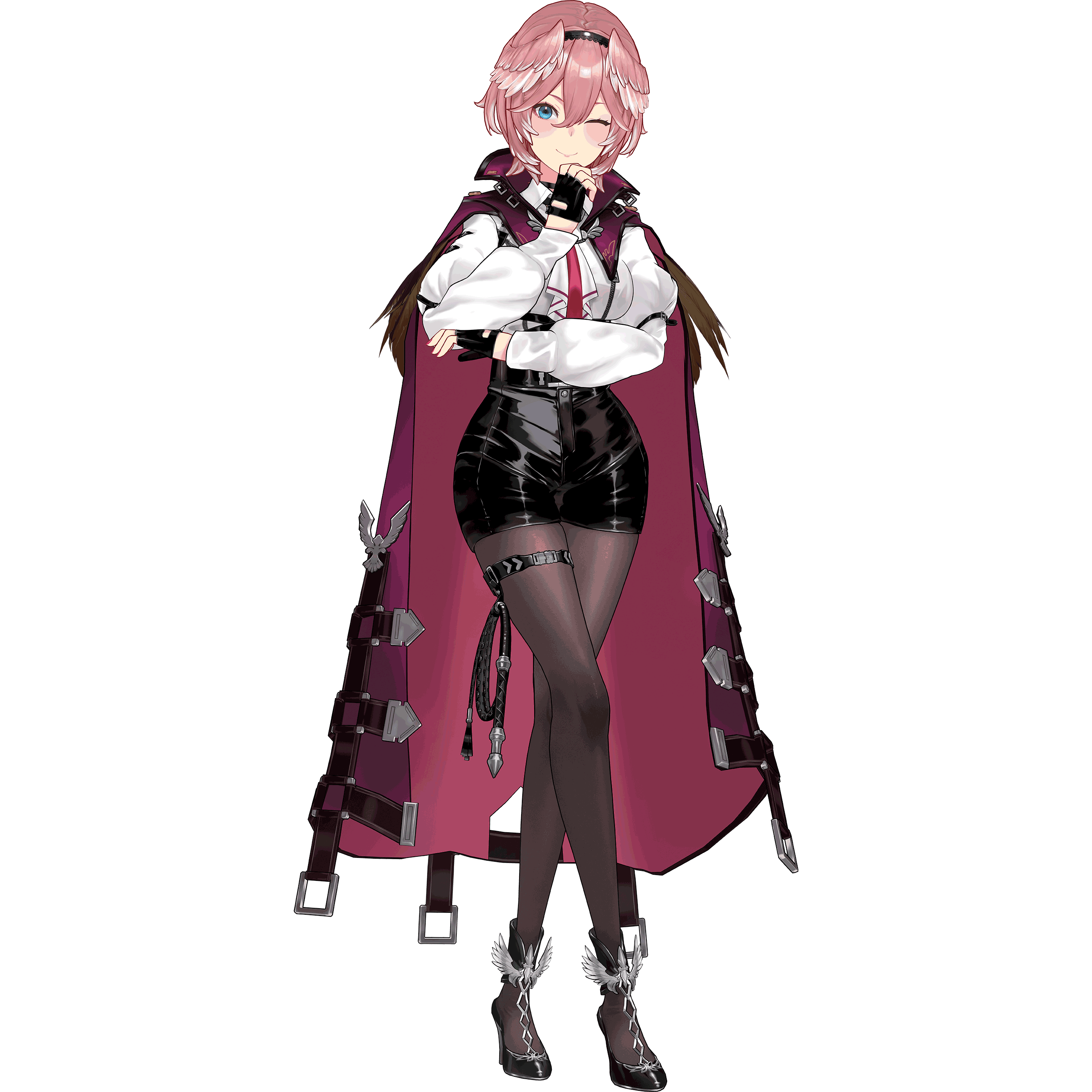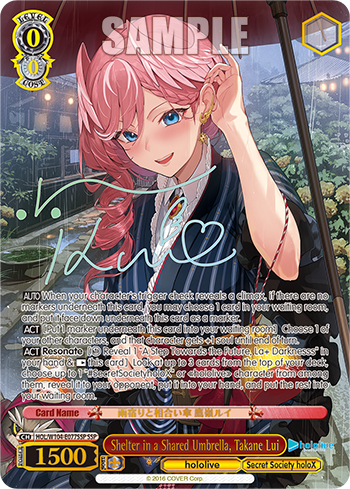 Shelter in a Shared Umbrella, Takane Lui
(W104-E077SSP)
An offer you cannot refuse! Lui has a nifty way to increase your character's damage as long as they keep triggering climaxes during their attacks!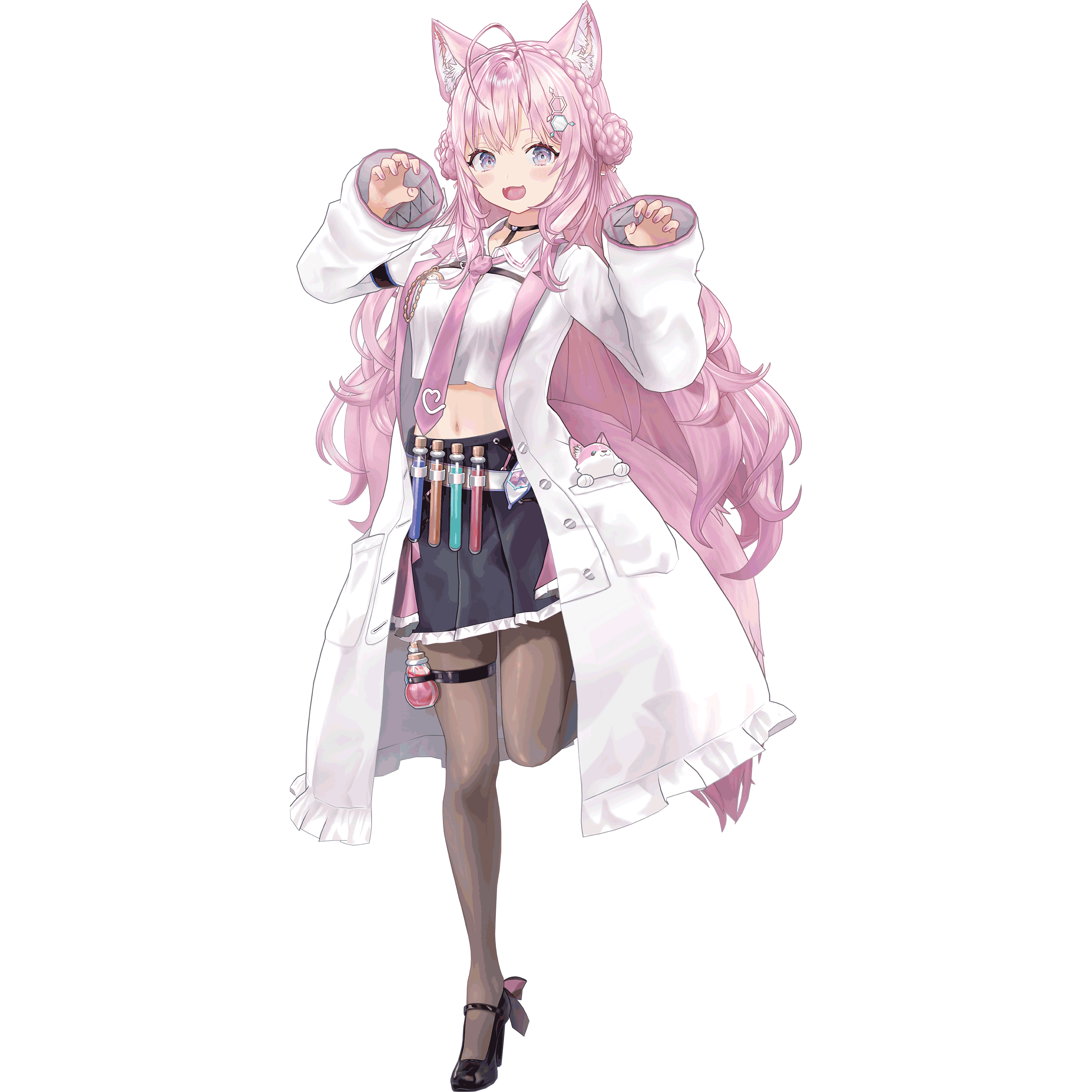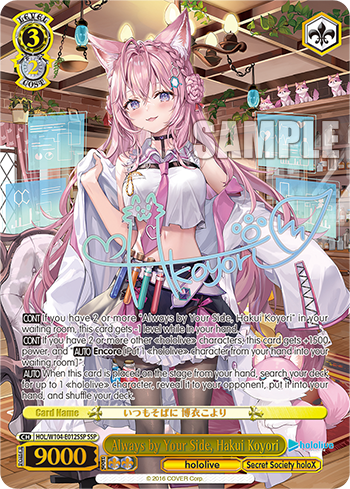 Always by Your Side, Hakui Koyori
(W104-E012SSP)
She will be by your side through thick and thin! Search out the characters you need with Koyori's early play!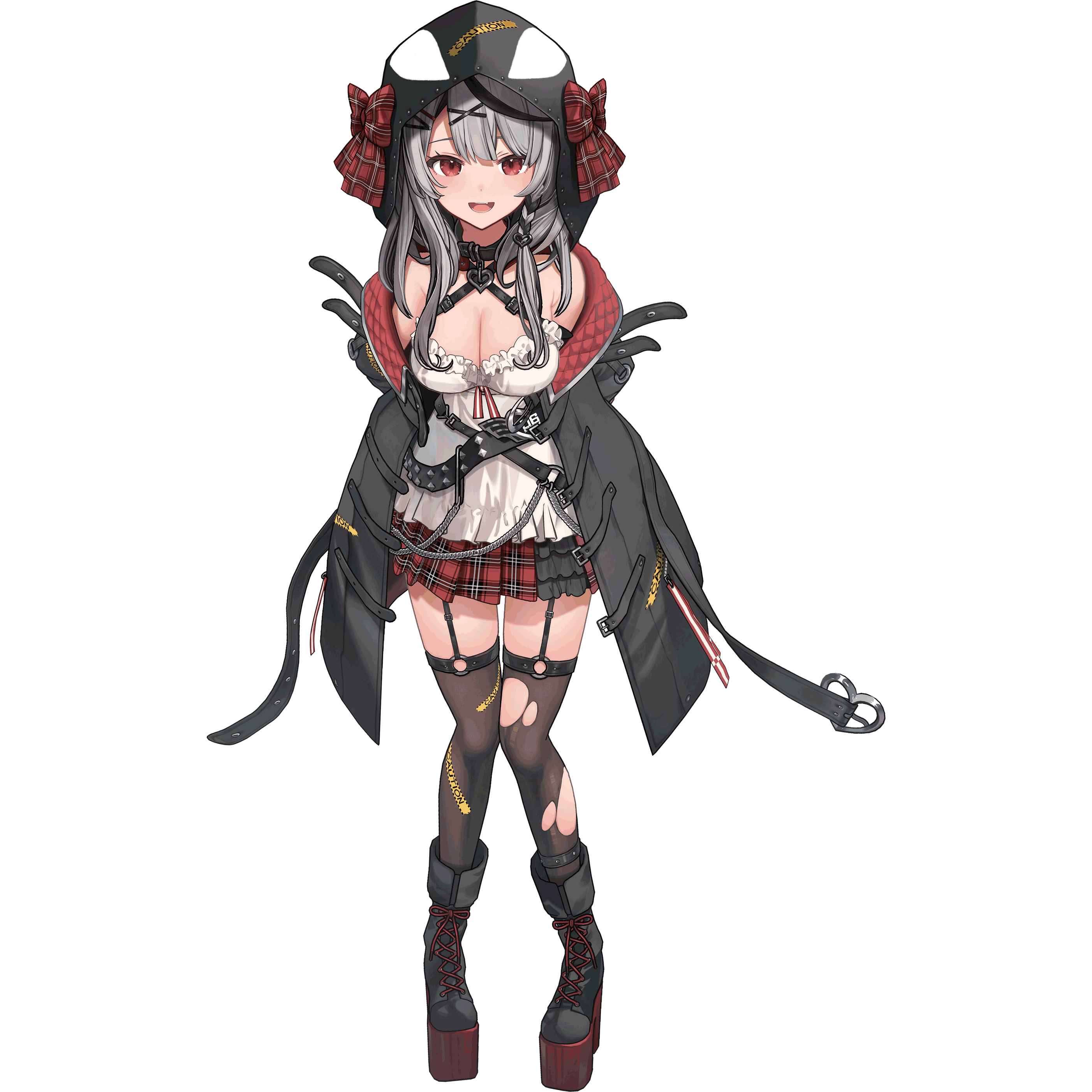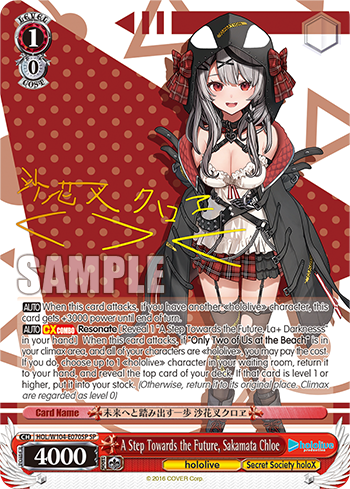 A Step Towards the Future,
Sakamata Chloe
(W104-E070SP)
Enjoy a day at the beach with Chloe! With her climax combo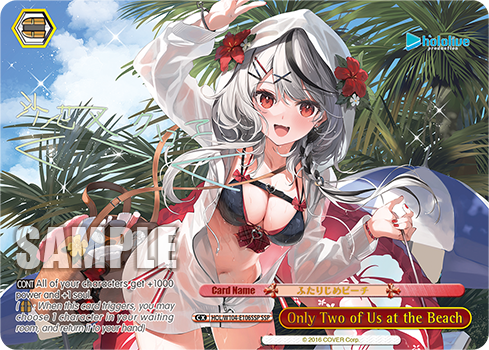 , Chloe assists you in searching out key cards, and generating resources for future plays!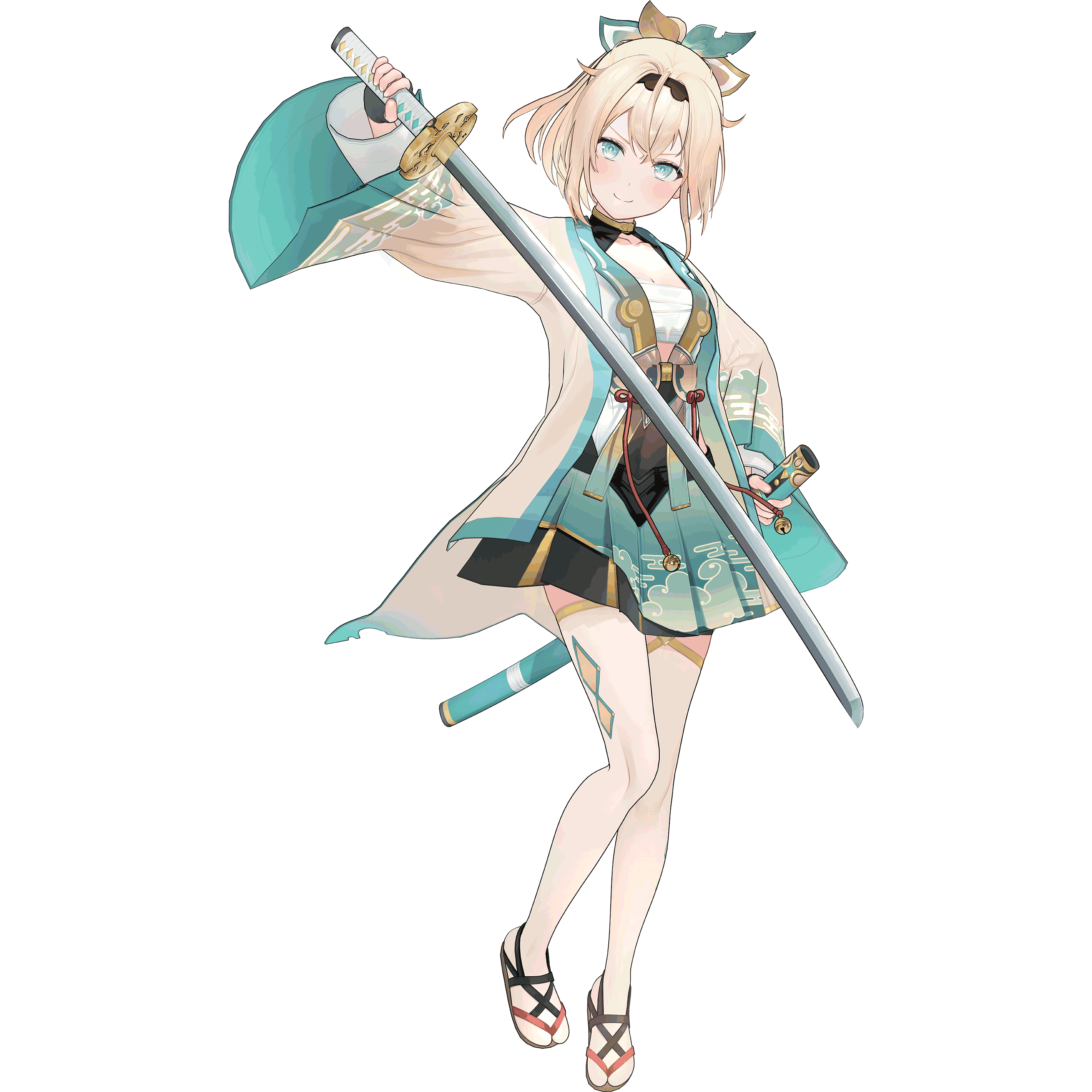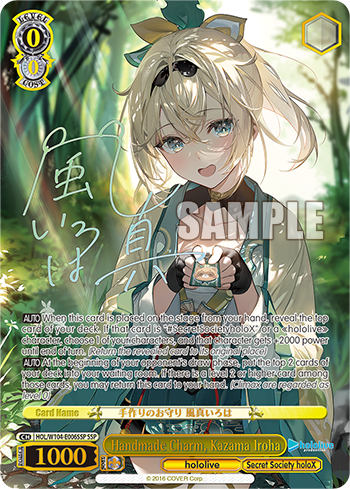 Handmade Charm, Kazama Iroha
(W104-E006SSP)
She made it just for you! Utilize Iroha's bounce effect to consistently increase your characters' power and break through your opponent's defenses!