Weiß Schwarz Meisters, we have some exciting news for you!
After much anticipation, JoJo's Bizarre Adventure: Golden Wind is finally making its way to the Weiß Schwarz stage!
☆★☆★☆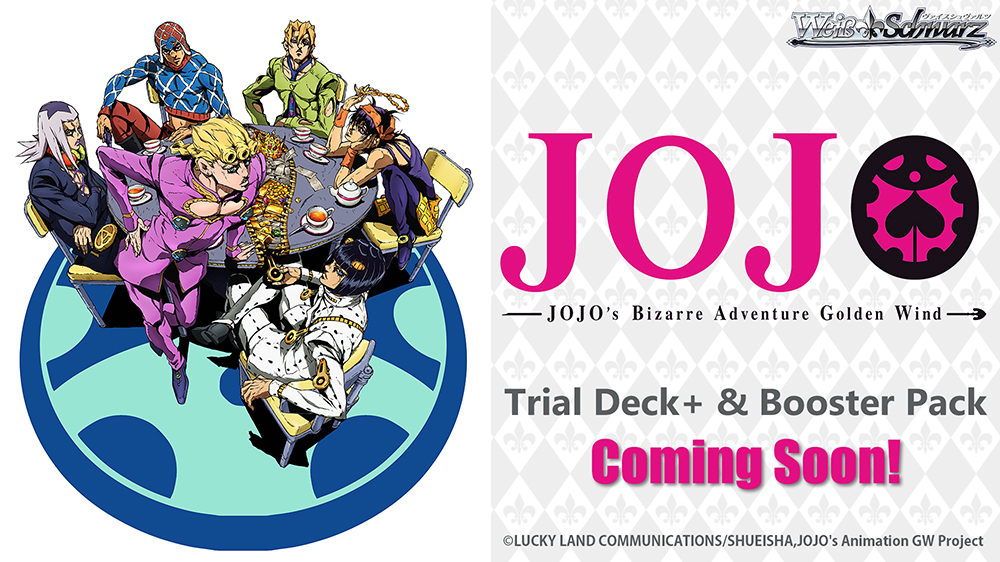 Join Bruno Bucciarati and his gang as they embark on their journey to take down the boss of Passione, and fulfil Giorno Giovanna's golden dream!
All this on the stage of Weiß Schwarz! (ノ´ヮ´)ノ *:・゚✧
☆★☆★☆
More information will be released soon, so stay tuned to our official website, or check out our Facebook page or Instagram for more updates! (๑•̀ㅂ•́)و ✧