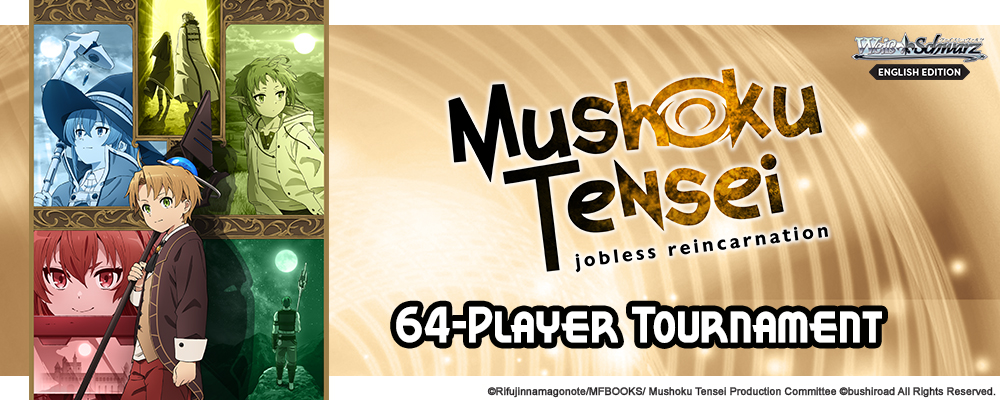 Congratulations to ENENE#8798 for achieving first place in the tournament!
Our recently concluded Mushoku Tensei: jobless reincarnation Release Tournament was conducted via Remote Fight and players had the chance to compete for a chance to win some amazing prizes! Most players ran variants of eight Standby Mushoku Tensei: jobless reincarnation, with ENENE#8798 eventually claiming victory.
Kneel before the blade!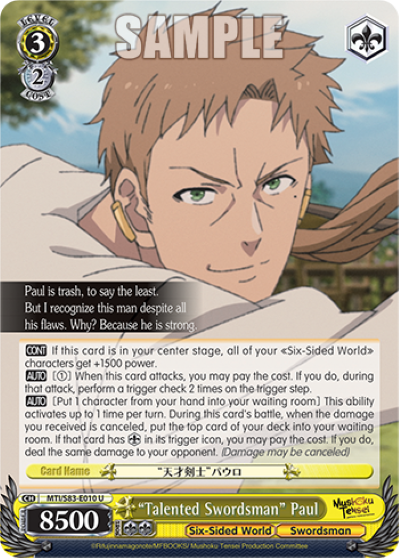 With both offensive and defensive prowess, "
Talented Swordsman
"
Paul
lives up to his name and is the perfect Standby target once you reach level 2!
Under his tutelage, all Six-Sided World characters gain additional boosts in power making them more difficult to take down! With his ability to reflect damage, Paul becomes a serious threat that opponents will have a rough time taking down!
Don't underestimate a child!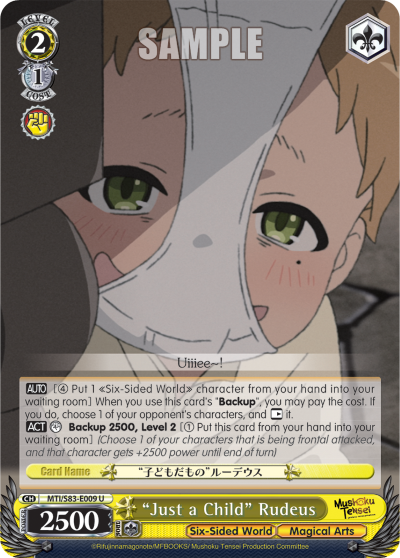 Make use of "Just a Child" Rudeus as a counter to limit your opponent's offensive capabilities by resting a character before it can even attack!
With victory in hand, ENENE#8798 had this to say:
It was great, the tournament ran smoothly even though it was online.

The deck felt really good. Triggering a Standby on the turn you play Eris usually either shuts off the opponent's ability to break the board for a few turns or they need to spend a lot of resources doing it. Milling and gaining card advantage on a level 1 Standby combo is always great! The Rest counter is the most powerful card in the deck, and "Talented Swordsman" Paul at level 2 is nearly impossible for the opponent to beat.

Huge shout outs to my dads, Tony Dam and Nick Tran, and to everyone that helps me in my team: Team SUGU. Special shout outs to Kevin Phongsa, Brandon Phongsa, Udhay, Kristy, and Brampton Bilmer for recent practices; as well as everyone in the Toronto Weiss Group.
We would like to thank all the players who participated in the tournament! Keep an eye out on our social media channels to stay up to date with the latest Weiß Schwarz news and events!