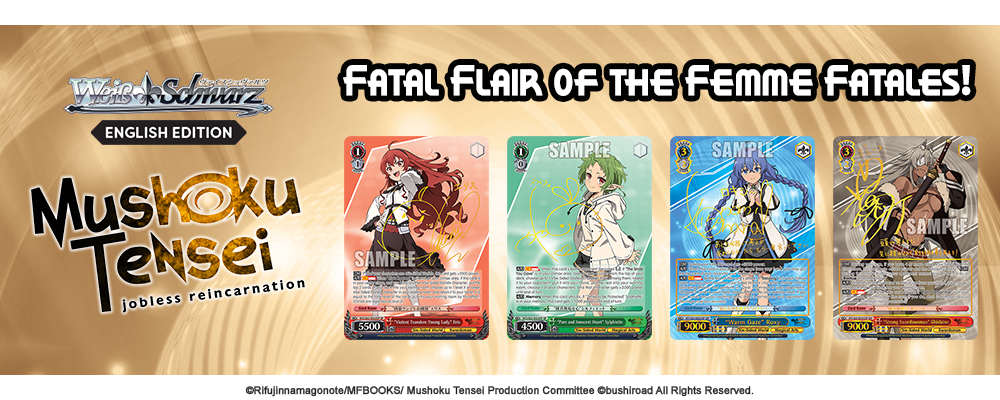 A nameless 34-year-old NEET gets reborn in a magical world full of excitement and wonder as the prodigious Rudeus Greyrat. Assisting him is a colorful supporting cast of female characters who teach, guard, and antagonize him as he journeys in this new life!
Experience life anew and gain "Experience" when Mushoku Tensei releases this March!
Eris Boreas Greyrat
The noble second cousin of Rudeus is a force to be reckoned with thanks to her explosive personality and mastery of swords!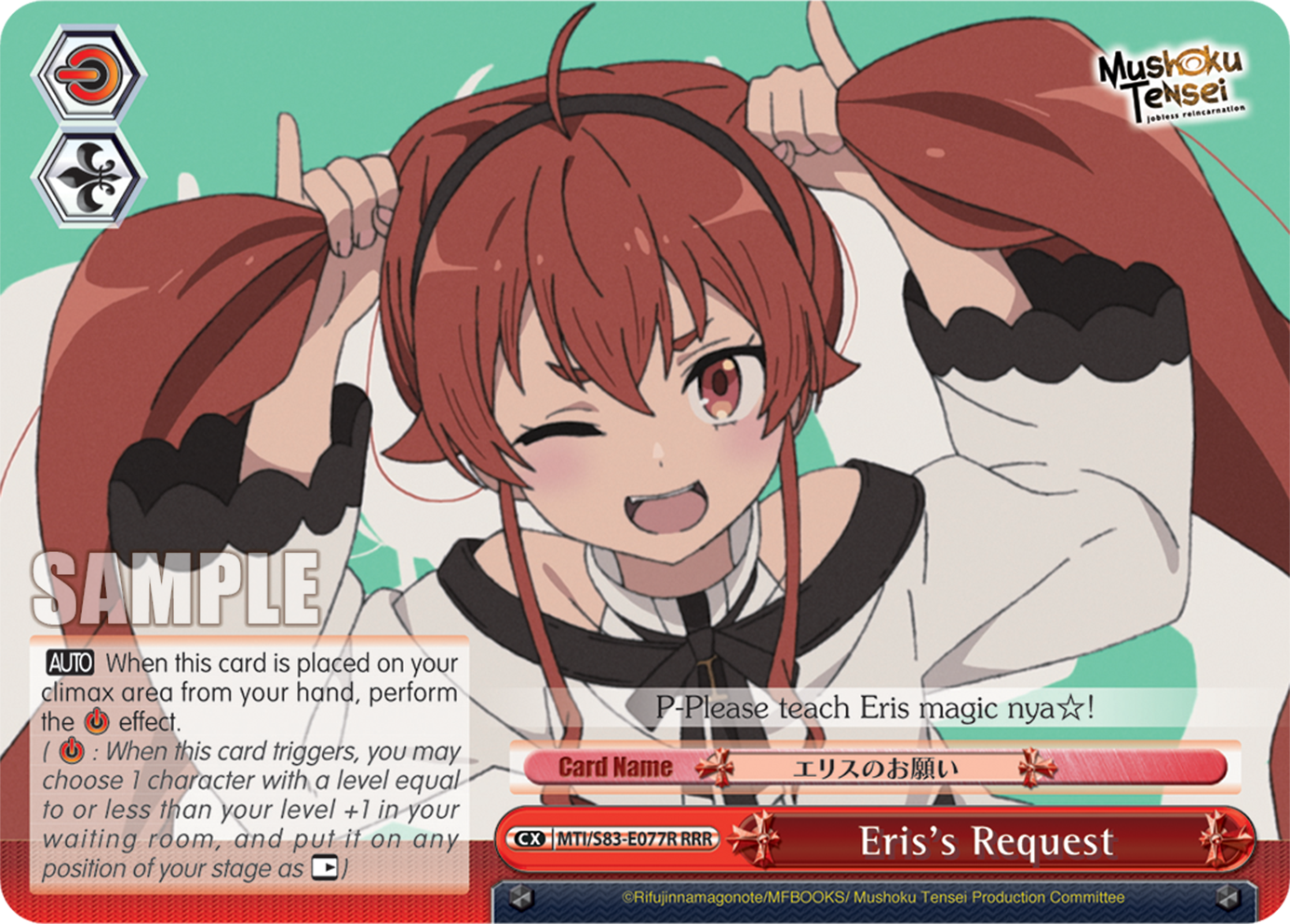 Supercharge your game state with the Eris's Request climax combo that lets you standby and salvage a character, then overpower your opponents with a whopping 7,500 power at level 1!
Sylphiette
A childhood friend of Rudeus, the part human-slash-elf-slash-beast hybrid is cutesy, reliable, and smart, with an affinity for all magic!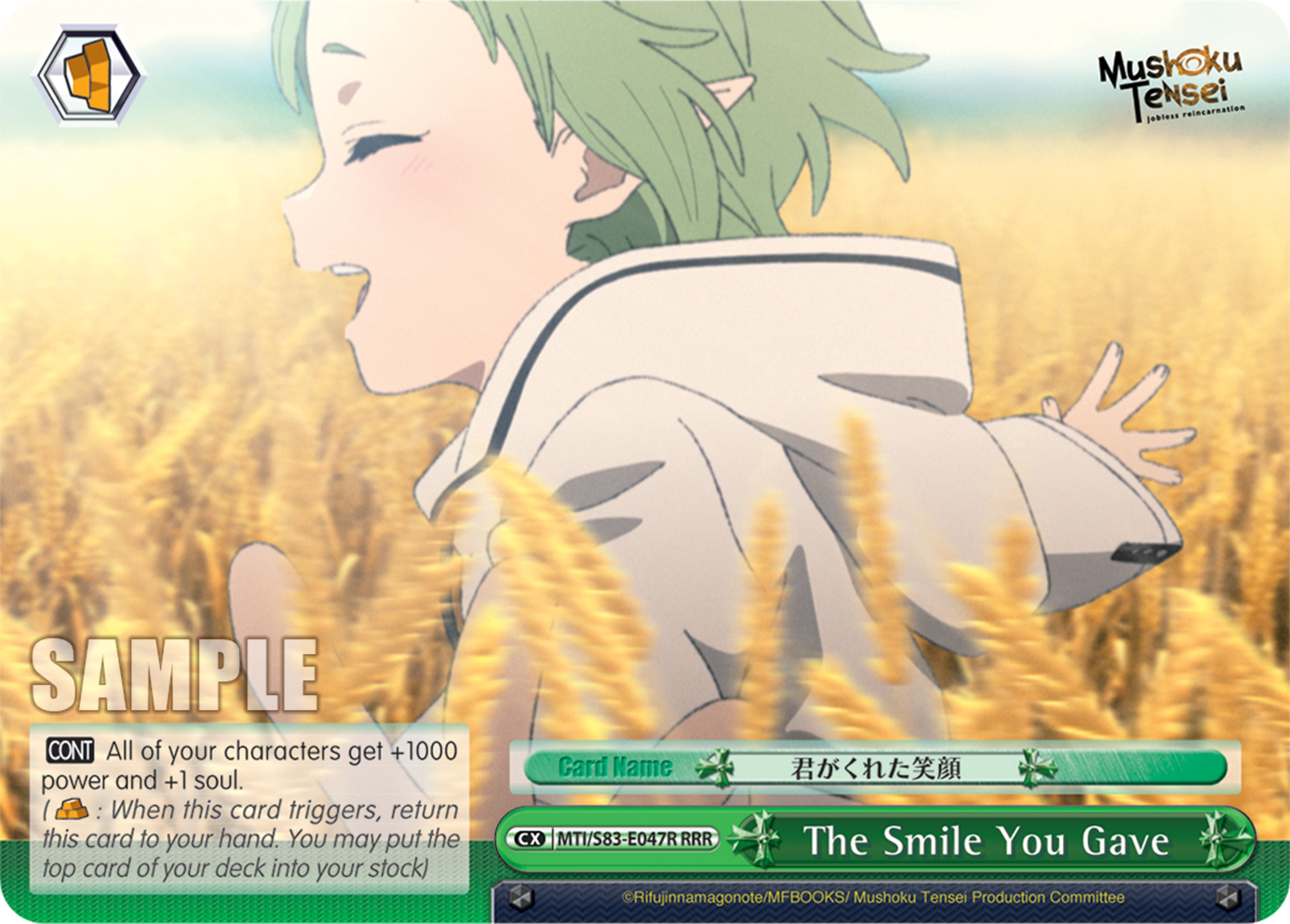 Dive into your deck and give another character a power boost! Make use of the The Smile You Gave climax combo to extend your reach or stabilize the game state.
Roxy Migurdia
Having left her village, the extremely talented adventuring mage becomes a tutor to Rudeus and plays an integral role in his mastery of magic!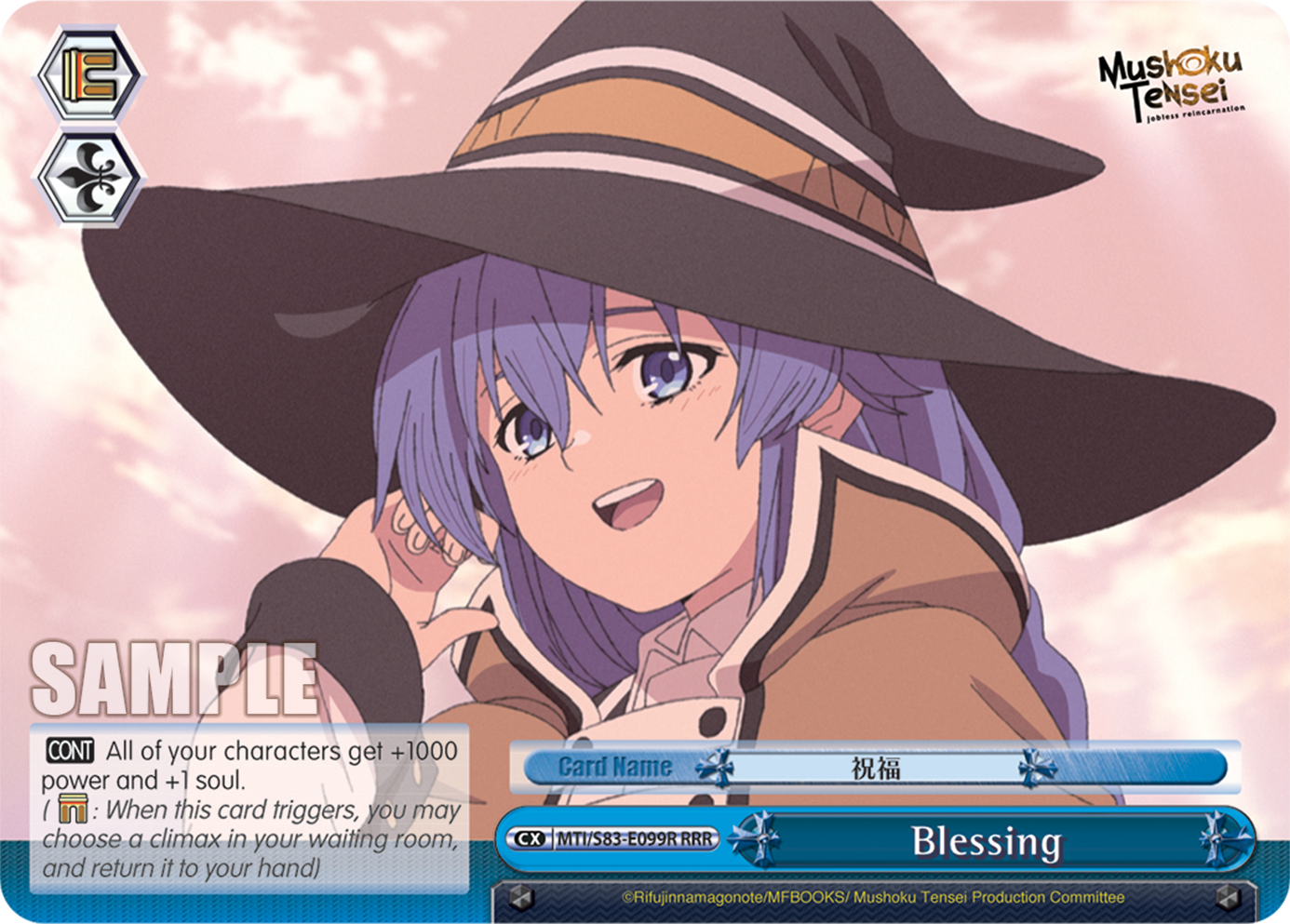 Roxy has an array of spells at her disposal and she's not afraid to use them! The Blessing climax combo is a versatile late game finisher that gives players the choice of burning for one or three damage depending on the game state!
Ghislaine Dedoldia
The strong-willed swordswoman and former village chief is a fierce warrior in battle and mentor to Eris in the field of swordsmanship.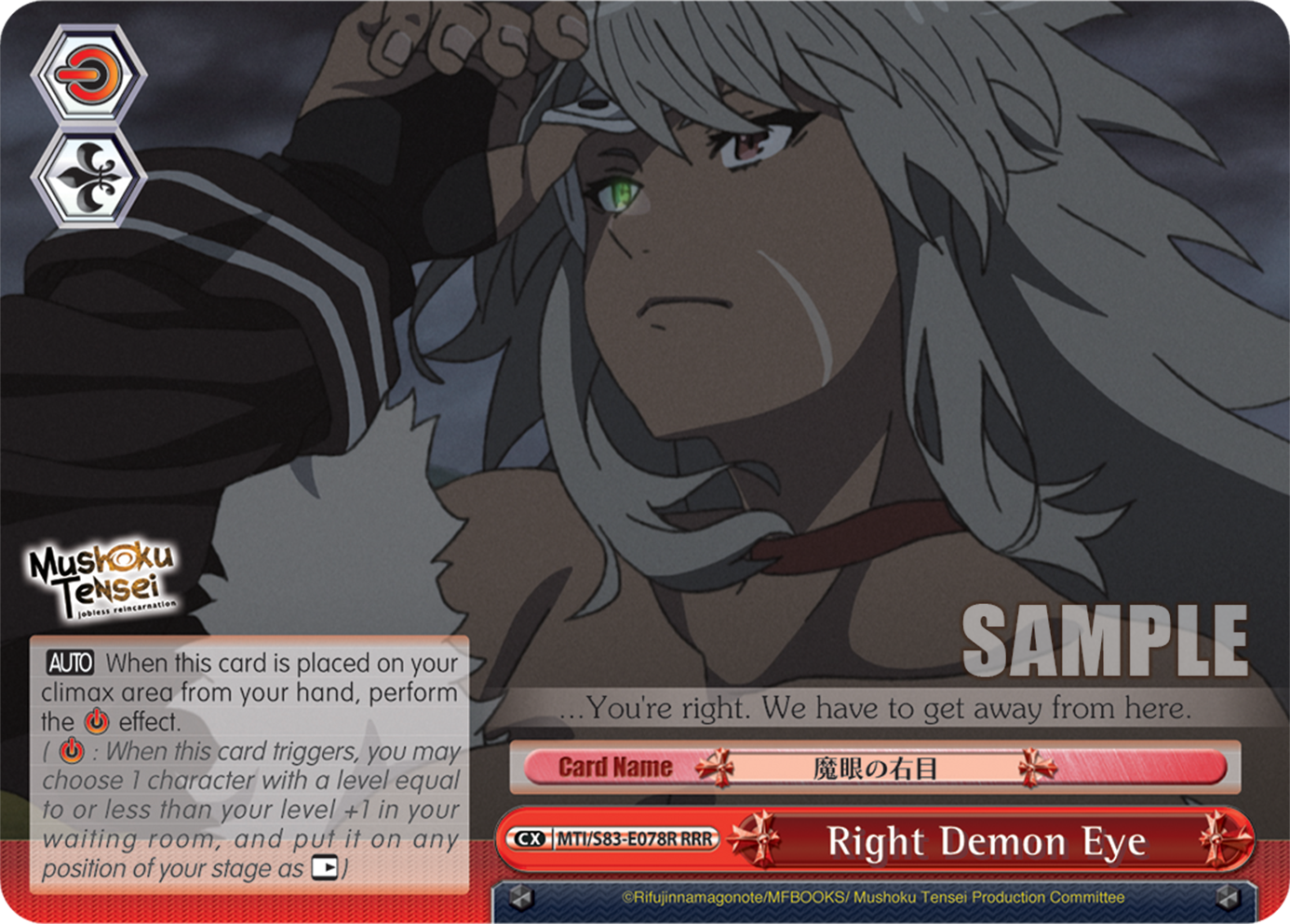 Ghislaine is a titanic threat to opponents with 14,000 power, the ability to prevent opponents' events and backups; and the added bonus of two burn damage with the Right Demon Eye climax combo!