The first ever Weiß Schwarz Week concluded successfully on February 28. Taking place across multiple digital platforms, it was a week packed with exciting activities with attractive prizes to be won, as well as daily announcements and updates for our upcoming releases.
The highlight of the announcements was the unveiling of The Seven Deadly Sins on February 28, our first English Edition Original title to be released in 2021!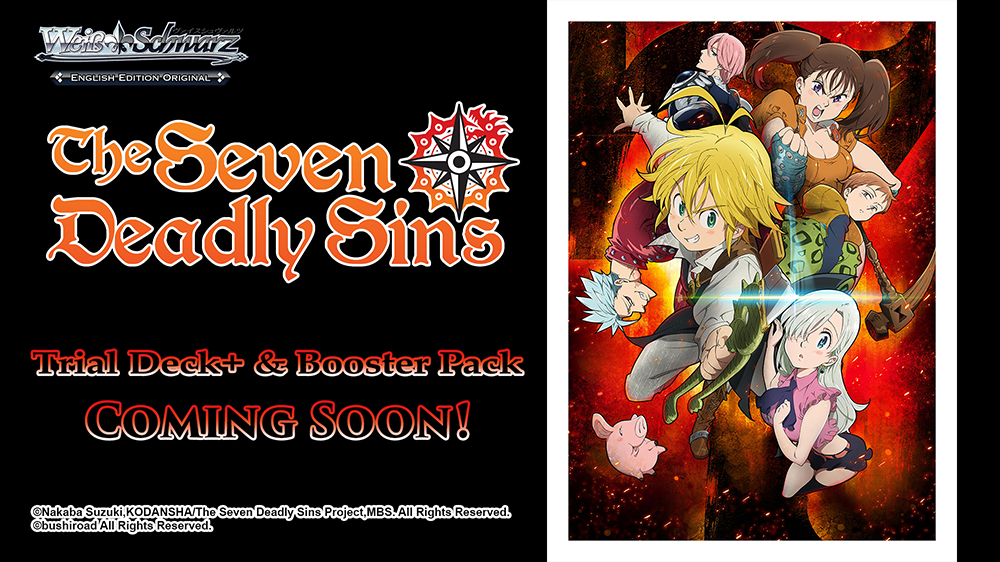 In conjunction with the event, a BanG Dream! Girls Band Party! Giveaway was held on our official Weiß Schwarz Twitter account, from February 15 to February 28. More than 250 users took part in the giveaway, in a bid for a chance to win the much sought-after BanG Dream! Girls Band Party VOCAL COLLECTION 1/7 Scale Figures, sponsored by Bushiroad Creative! Here are our lucky winners for the giveaway!
• AnimeSky
• KONO POWA
• Bikeeee
Another campaign, #MyWSDeck also took place across all official Weiß Schwarz social media channels, from February 22 to 28. There were more than 200 photo submissions as players showcased their best decks on Facebook, Instagram and Twitter. Here are the winners who walked away with our coveted rubber playmats at the end of the campaign!
• Anthony Reyes
• Megan Baker
• Jessi Robinson
• topochop
• hc8irk6
• pxpxl
• Nem
• Perguvious
• Connor Ritter
Meanwhile, several fun-filled activities were held on Bushiroad Remote Fight throughout the week. These included a Deck Building Workshop for new players to learn how to construct a deck with their favorite titles, as well as sessions where players could interact with and play against members of the Bushiroad staff.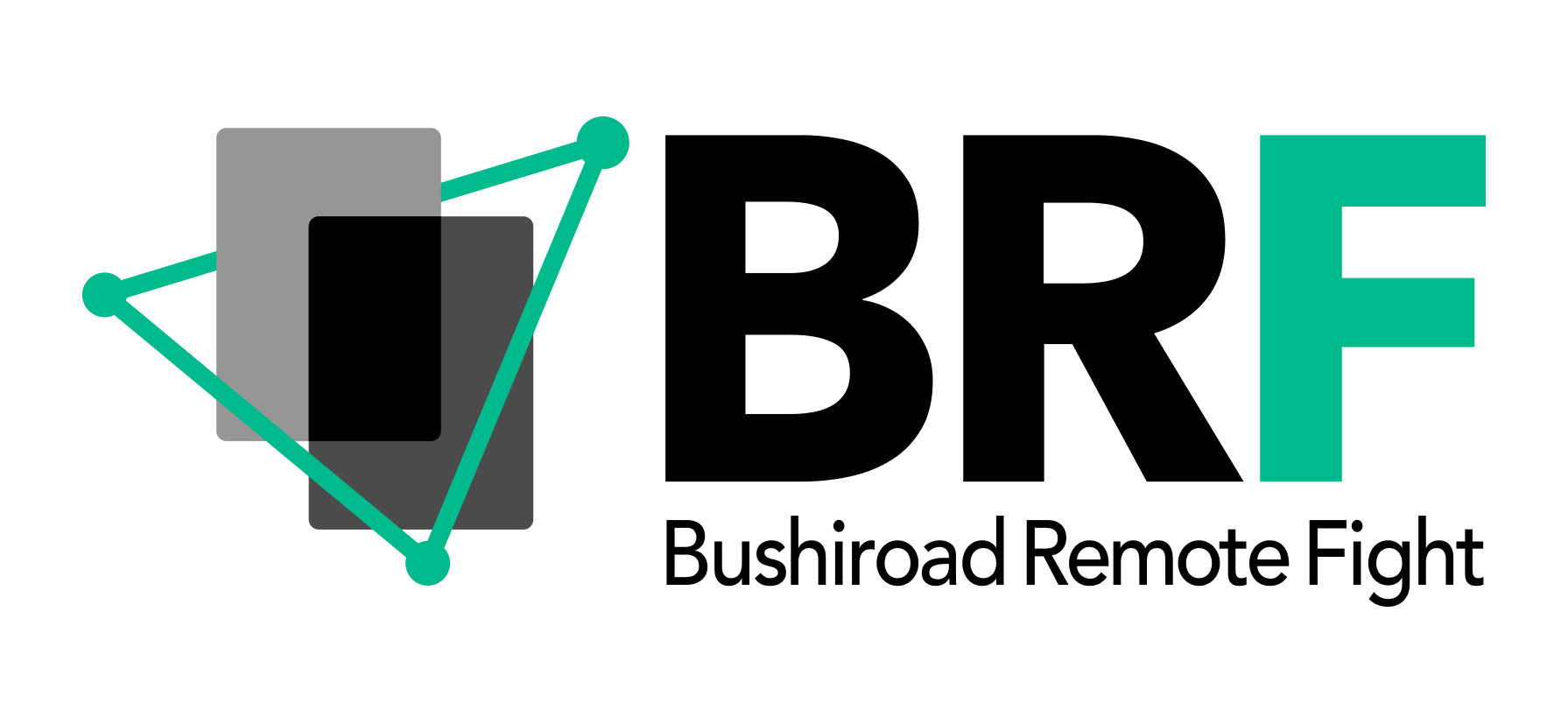 For the first time, there was also a Deck Drafting Challenge where the community worked together to construct a deck. This culminated into a Deck Giveaway Match where one of our lucky players, Sephiroth30001#1421 won a Fate/Grand Order Absolute Demonic Front: Babylonia deck drafted by the community. The winner's deck list can found on Bushiroad Remote Fight: ENG-WEISS SCHWARZ > #ws-deck-recipe.
Here's a message from the winner! At the same time, a special thank you to all our players who participated in the Challenge!
Message from the Winner
I'm glad we had this event where the community was able to put together a deck draft style, and one would be able to attain it. It had me think on what cards that I wanted to pick; Do I pick the Expensive Cards, Do I pick good combos, or do I pick "troll" picks so whoever is going against the staff has a better chance at winning the deck? Either way, I'm sure we had a fun time with the event! Some things on my list; It's put together to have the least amount of interactivity with the opponent, of course it is up to the player to Pilot the deck correctly, but if you do, you can slime your way into a Victory!

– Sephiroth30001#1421
Finally, a 32-Player Tournament was held on the last day of Weiß Schwarz Week where another of our lucky players, Tyler Smith/Weeb Shortz#2310 won the tournament and his deck recipe can be found here. Alternatively, it can also be found on Bushiroad Remote Fight: ENG-WEISS SCHWARZ > #ws-deck-recipe.
Message from the Winner
Anime.
Catchphrase: Anime.
– Tyler Smith/Weeb Shortz#2310
Last but not least, a special thank you to everyone who participated in our activities for Weiß Schwarz Week! We hope that you'll continue to enjoy playing our card game and stay tuned to our official website as well as our social media channels for more similar events like these in the future!
For more details, please visit our event page here.