Bushiroad World Championship 2016 Continental Finals Champions – Asia-Oceania
Bushiroad World Championship 2016 Continental Finals has officially come to an end with the birth of the Continental Final Champions in all 3 regions!
Hooray! Let's introduce our champions for each Continentals!

NA Continental Winner
Rudro Ghoshal

EU Continental Winner
Fabrizio Cenacchi

AO Continental Winner
Andrew Lam
Congratulations to our winners!!
We are also very honored to have an interview with Andrew Lam, the winner from the Asia-Oceania Continental Finals! Let's take a look at what he have to say after becoming the champion!!
Bushiroad World Championship 2016 Continental Finals – Asia-Oceania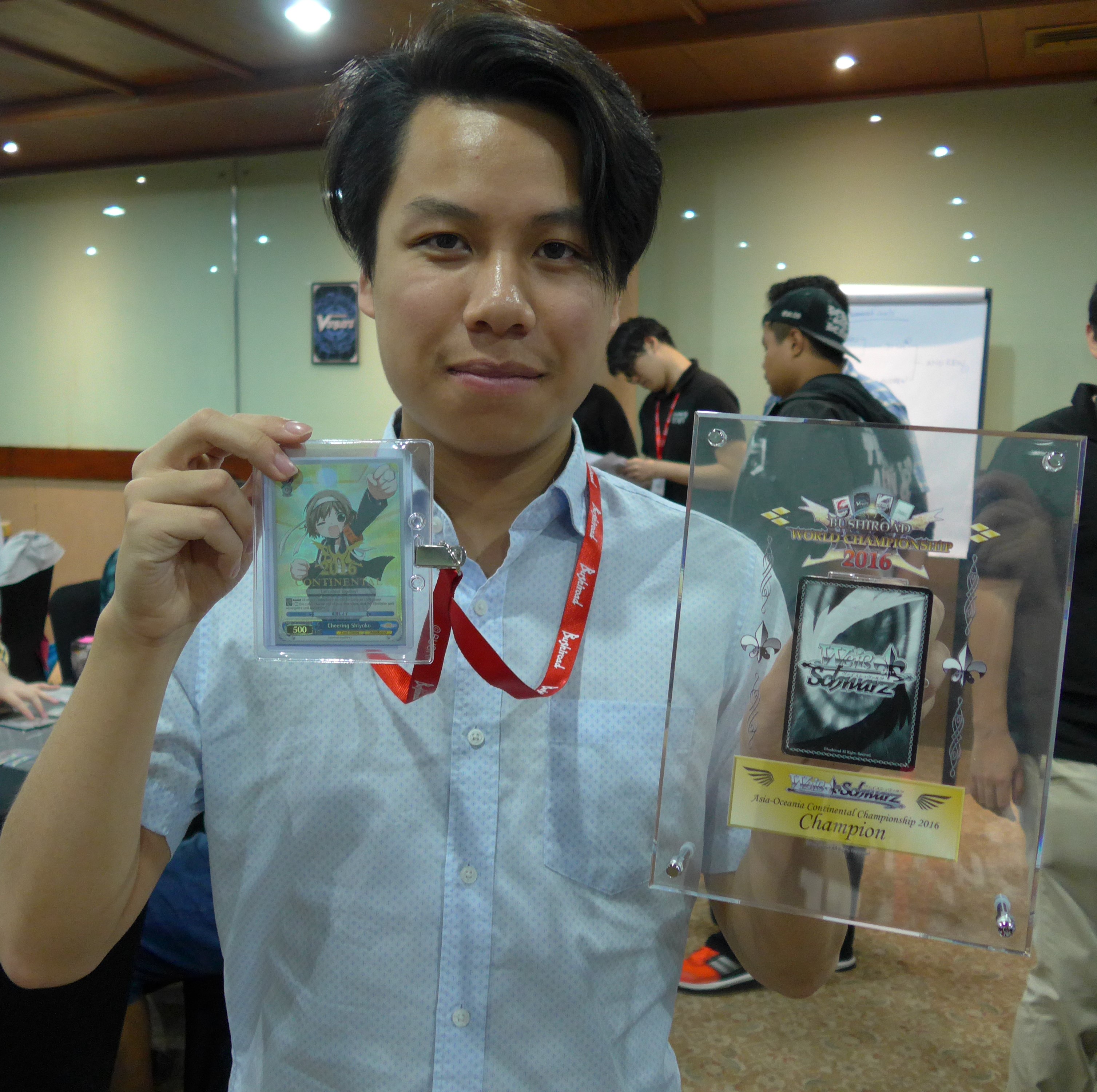 Andrew is a university student who loves playing card games on Saturdays. He started playing Weiss Schwarz about 2, 3 years ago when the first Japanese KanColle was released.
Andrew's deck for BWC 2016 Asia-Oceania Continental Final
How did you start playing Weiss Schwarz?

My friend in high school first introduced me to Cardfight!! Vanguard, which led me into having the hobby of playing card games. I was in a store called NekoCards in Melbourne, and I saw a lot of people playing Weiss Schwarz which got me interested.
What do you enjoy about Weiss Schwarz?
To be able to use the anime characters I like in my deck, mainly. That's probably the major reason why people love playing Weiss Schwarz. Although most people see it as a casual game, I take the game pretty competitively *laughs*.
Which is your favorite anime in Weiss Schwarz English Edition?

I guess it'll be KanColle. It's one of the first major set I've decided to play mainly on—the first deck I've spent a lot of money on—so yeah, I'd probably have to say KanColle.
Do you have any words of advice for new players who wants to play better?

If you are a new player who's looking to play Weiss Schwarz, first, just play the anime series that you enjoy. Don't be too focused on winning unless you really want to go competitive. Just try to play and enjoy!
Anything else you wish to share?

Shoutout to all my friends at NekoCards who helped me practice for the tournament!
↓Showing off their favorite card right before their final match!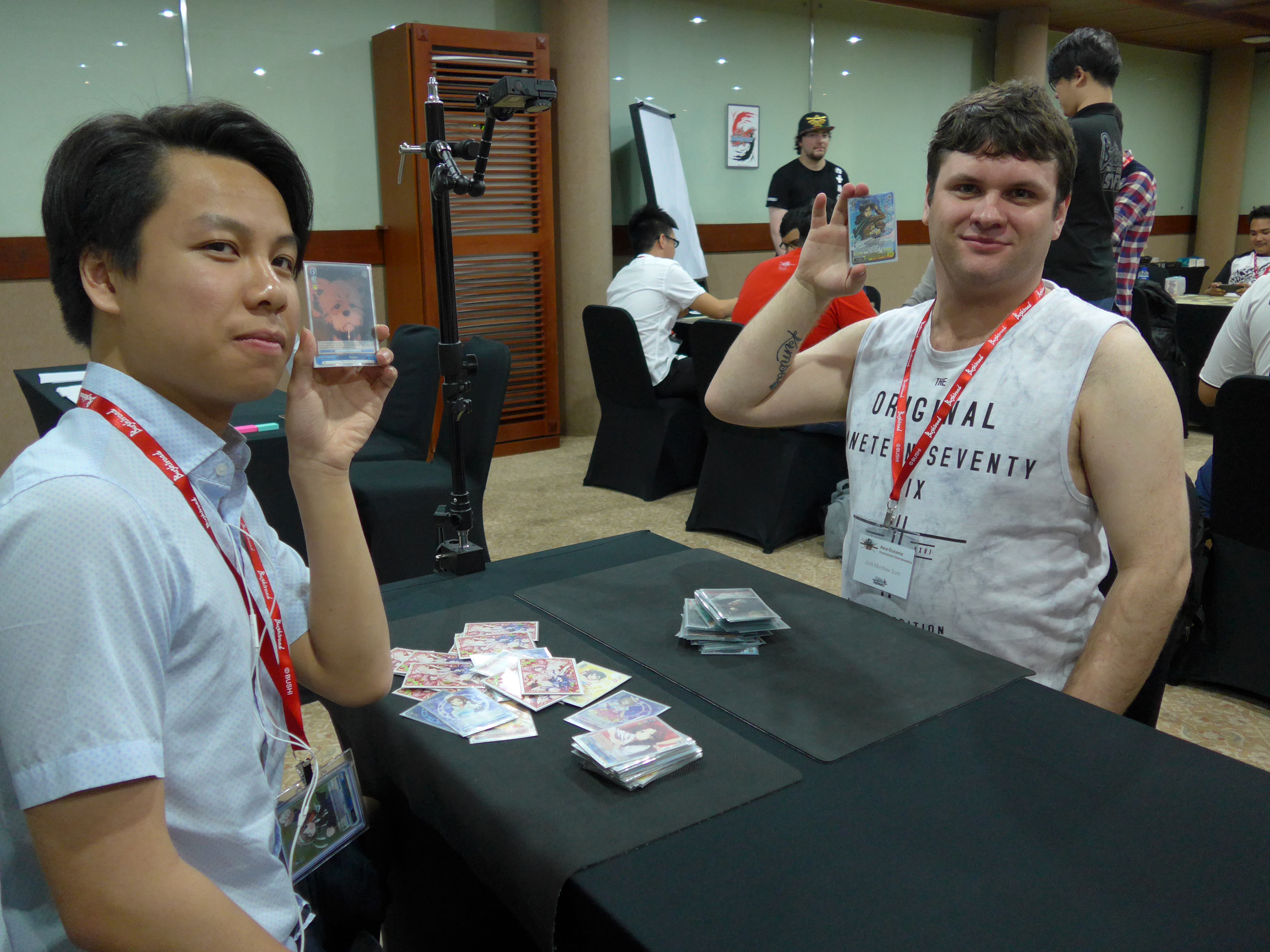 ↓ Lastly, Congratulations to our Top 4 from AO Continental!