Bushiroad Spring Fest 2016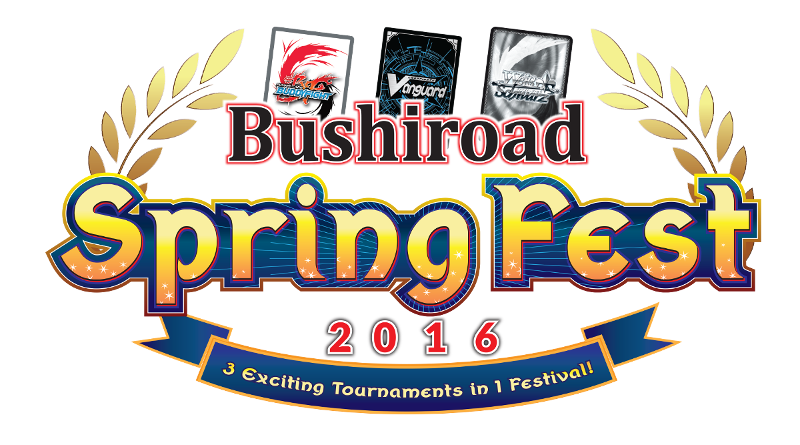 Welcome back to the Weiss Schwarz weekly column! How is it already February?! Time really flies, doesn't it?
In a few weeks' time, the Bushiroad Spring Fest 2016 will kick off beginning with Atlanta! The festival will be travelling to different parts of the world and will be held from late February to mid July. Today, I would like to share more about what you can expect at the Bushiroad Spring Fest 2016!
Neo-showdown 2016

Neo-showdown is back! The main event for Weiss Schwarz will be held at a total of 17 locations across 3 continents. The winner of the regional qualifiers will be invited to the continental finals to determine the best Weiss Schwarz Meister of each continent!
Anyone can participate in this event as long as you have an English Edition Weiss Schwarz deck that fulfills the Neo-Standard requirement. To clarify, Neo-Standard is a deck construction rule that only allows cards from the same title in your deck.
Some titles have more than 1 expansion but can be used together in one deck. For example, you may mix cards from Booster Pack Love Live! with cards from Booster Pack Love Live! Vol.2. The full list of regulations based on the titles is available HERE. Remember to take a look before building your deck for the tournament!
Participation Prizes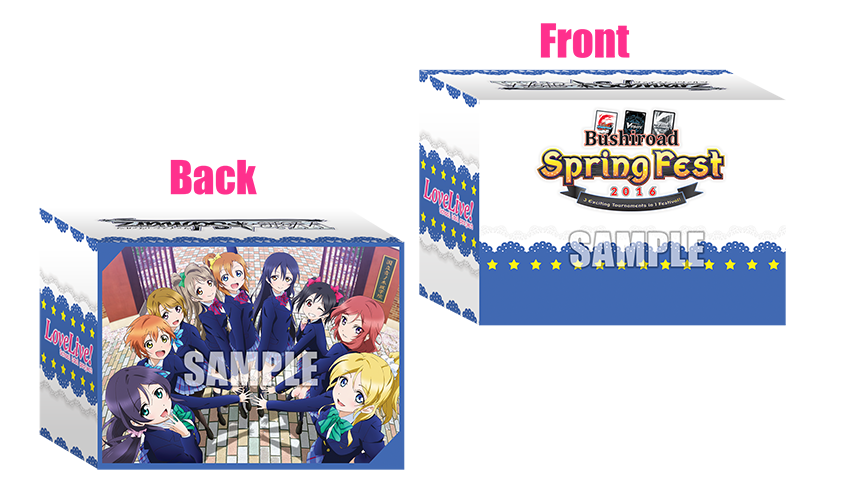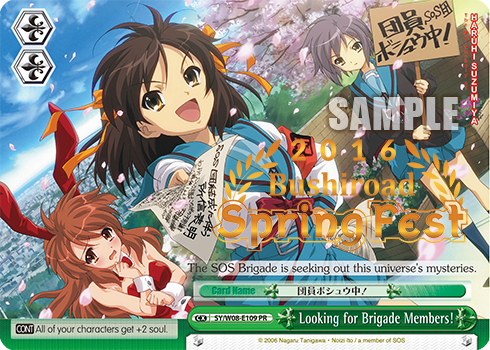 All participants of Neo-showdown 2016 will receive an event exclusive "The Melancholy of Haruhi Suzumiya" PR card and "Love Live!" deck case.
Top 8 and Finalists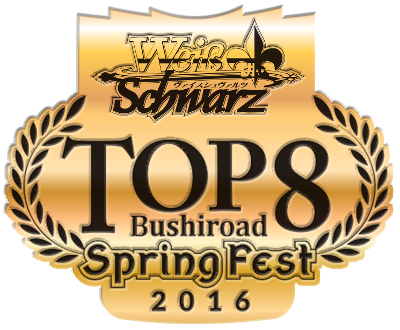 If you made it to the Top 8 playoffs, you will be rewarded a shiny badge for your outstanding performance!
Invitations to the continental finals will be given to the Top 3 players. The champion will have his/her travel and accommodation expenses covered!
Free Fight Side Event
Don't worry if you are out of the main event! You will still be able to test your skills and meet new friends by challenging other players at the free fight side event. You will receive an event exclusive "NISEMONOGATARI" PR card for participating in the side event too!
Bushiroad PR Coupon Campaign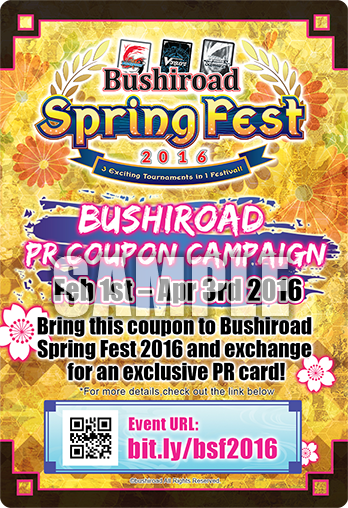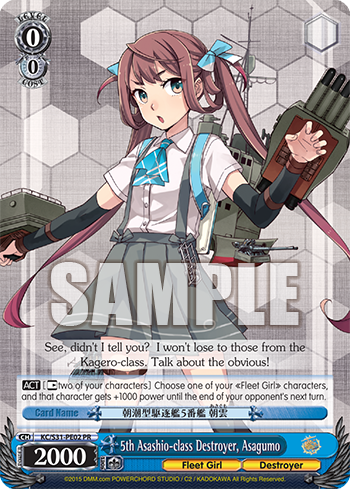 The Bushiroad PR Coupon Campaign is returning for the Bushiroad Spring Fest this year too! Simply participate in the monthly shop tournament at your local stores between February and March (February 1 – April 3) to receive the PR coupon, which you can subsequently use to exchange for the campaign exclusive "Kancolle" PR card.
Getting Prepared for the Event
If you have not planned your trip to the Bushiroad Spring Fest 2016 yet, now is the perfect timing to do so. All information about the event is available HERE. If you have any enquiries about the event, feel free to email us at sg_support@bushiroad.com.
What's Next?
In next week's column, I will be introducing the brand new expansion of NISEMONOGATARI. Stay tuned!
The Writer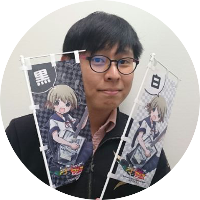 Kai
The Monochrome Columnist
Previous host of BUSHI NAVI International. Weiss Schwarz Meister. Loves drinking coffee.
Weiss Schwarz Weekly Column
Weiss Schwarz Weekly Columnn is a column written by your friendly Bushiroad staff, to provide you insight, tips and advice to become a better Weiss Schwarz Meister. You can look forward to deck tech, card review and event coverage in this column. Weekly updates are available every Wednesday.
Feel free to drop us ideas and suggestions via sg_support@bushiroad.com. Give us your comments too on our Facebook page.