The SOS Brigade Has Arrived!

Welcome back to the Weiss Schwarz Weekly Column. In this week's article, we will be talking about the new expansion for The Melancholy of Haruhi Suzumiya!
This awesome anime has finally joined the battle in the English Edition Weiss Schwarz! I bet fans of the series out there are really excited about this. Let's take a look at the meister set first!
The Meister Set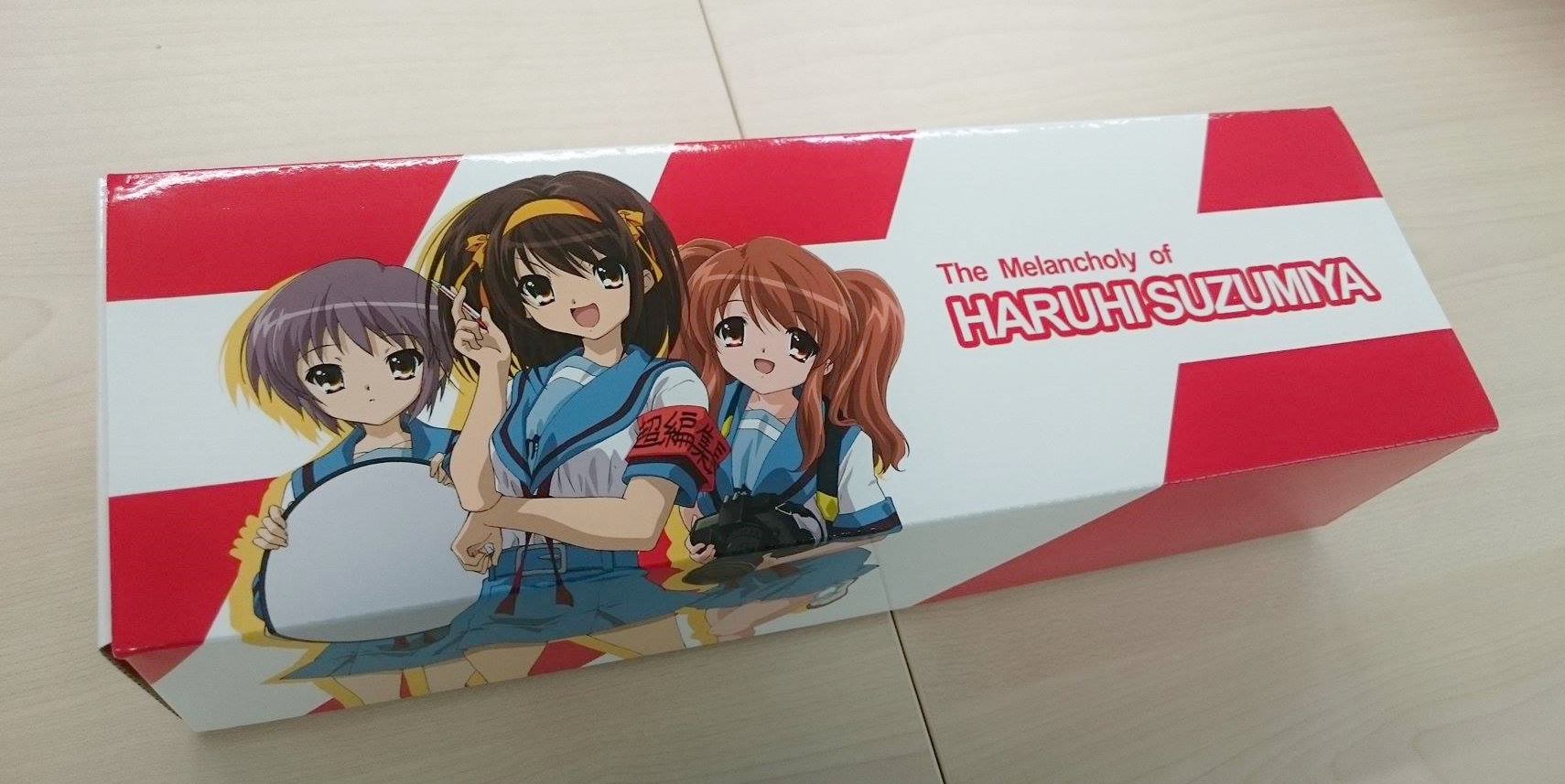 This pretty box can store up to 700 pieces of your precious trading cards!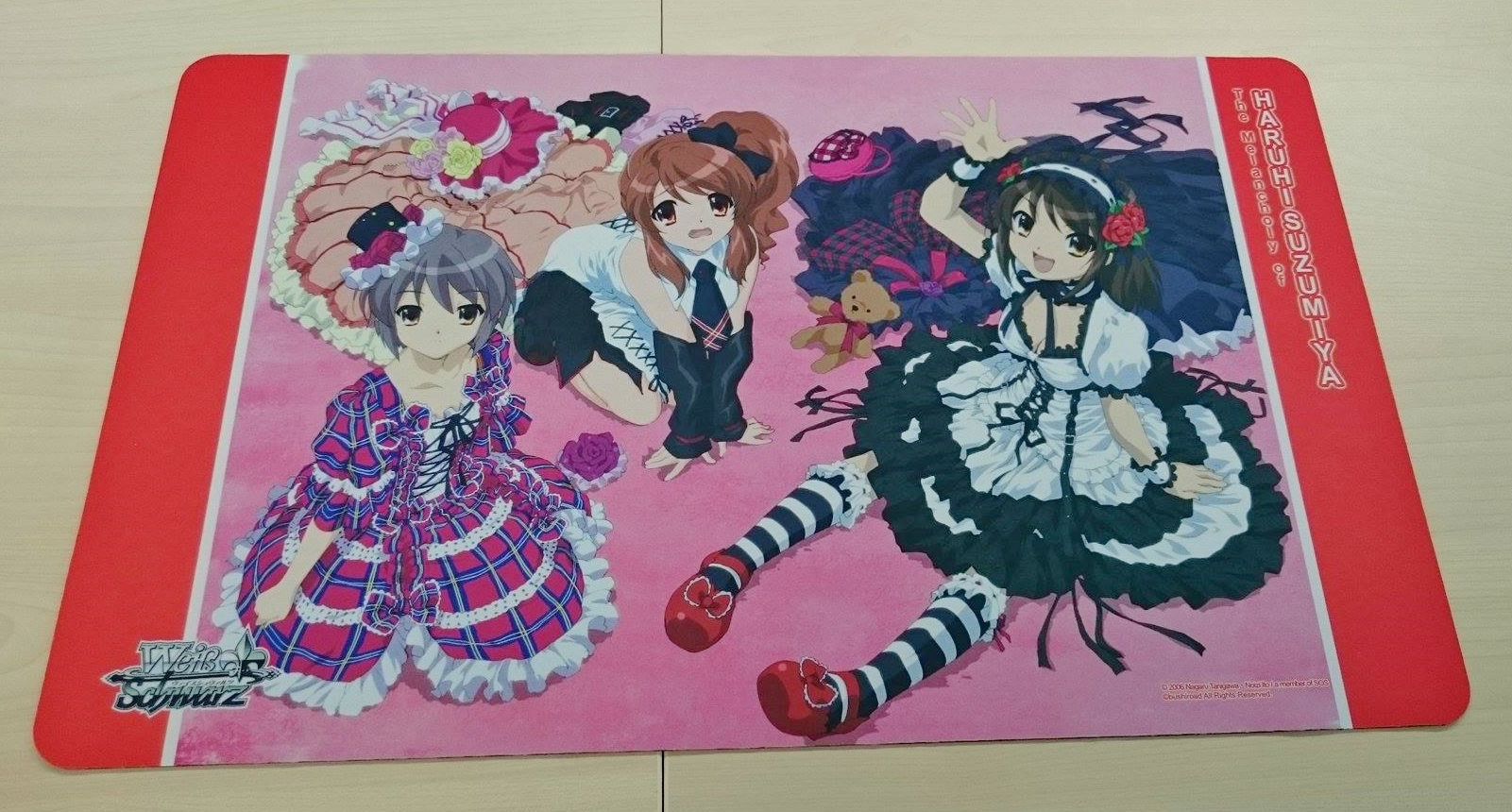 It would be more comfortable to play card games on this nice playmat, isn't?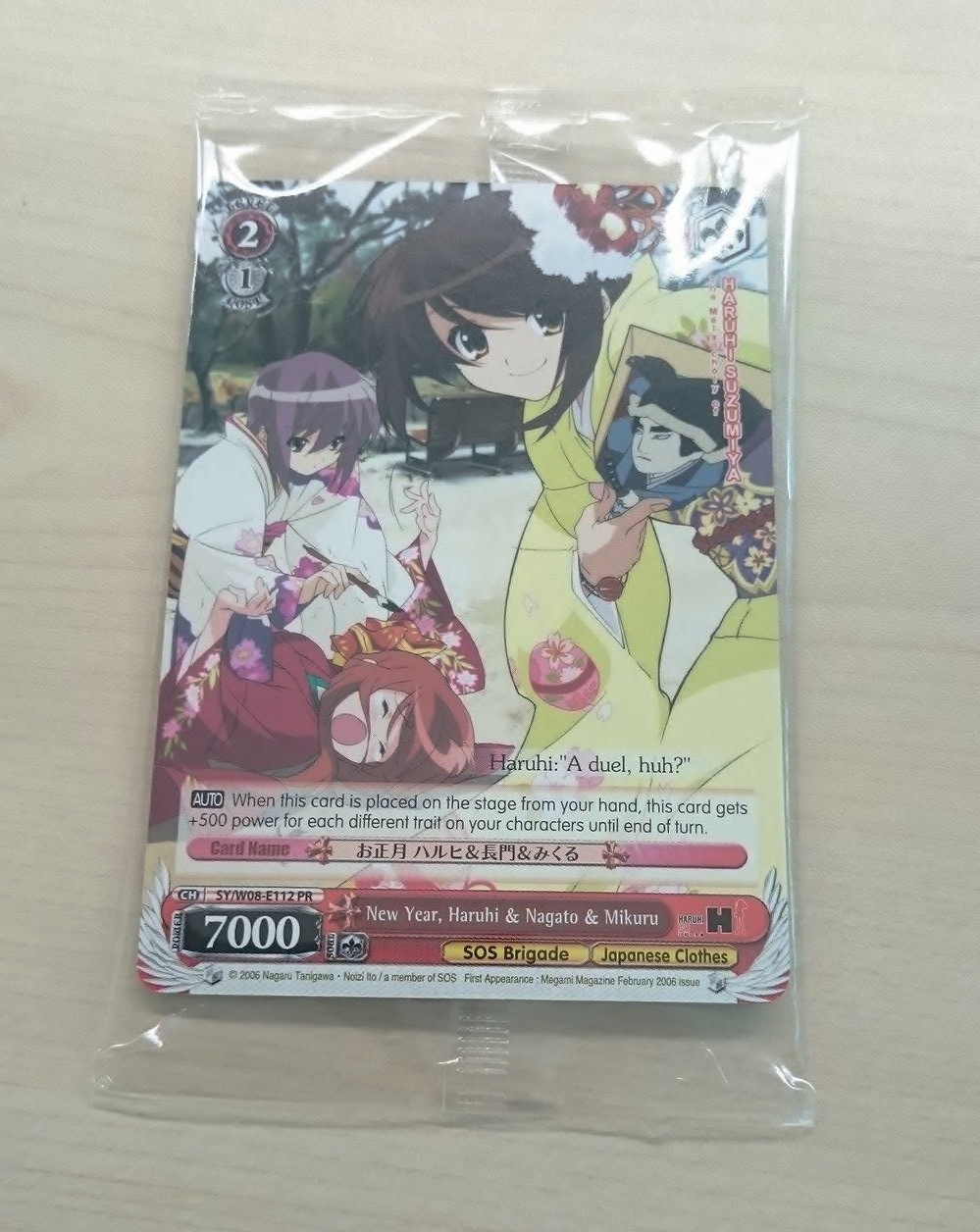 Add this exclusive promotional card to your stash of collection too!
The SOS Brigade
Next, let's take a look at cards from the Booster Pack. I have selected 1 card for each member of the SOS Brigade to talk about. Fans of the character would not want to miss out on this! Here we go!
Haruhi Suzumiya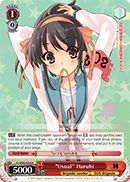 Firstly, we have the leader of the SOS Brigade, Haruhi Suzumiya. "Usual" Haruhi is a great card in the early game, especially when you want to avoid spending too much resources on the stage to set up for some late game action. Every time this card puts an opponent's character to reverse position, you can put this card into memory, and bring it back to the stage on your next turn. This ability applies even when you and your opponent's character are both reversed!
Yuki Nagato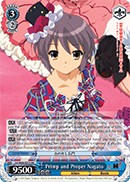 Next, we have Yuki Nagato, the alien. Primp and Proper Nagato has a one-of-a-kind ability that can throw a wrench into your opponent's strategy. When this card enters the stage from your hand, you can rearrange the cards on your opponent's stage. Since the characters are being placed in memory first before being rearranged, characters with markers below them will lose all markers. Moreover, you get to heal 1 damage whenever this card puts and opponent's character to reverse position. Isn't it awesome?
Mikuru Asahina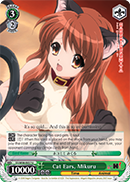 Here comes Mikuru Asahina, the time traveler. Cat Ears, Mikuru is a great defensive card in the later part of the game. Besides the first ability that gives -1 soul to the opponent's character in front of this card, the 2nd ability can really save you in times of need, especially when your opponent's deck relies on climax synergy to gain advantage.
Itsuki Koizumi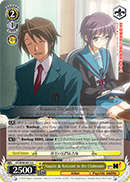 Let's take a look at Itsuki Koizumi, the esper of SOS Brigade. Nagato & Koizumi in the Clubroom is both a defensive and offensive card. Since there are no color restrictions to play backup from your hand, you can use this card in any deck you want. Use this card wisely to setup a more offensive attack on your following turn.
Kyon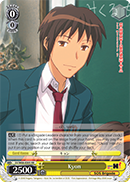 Finally, we have the most normal guy of SOS Brigade, Kyon. He is always supporting Haruhi, even in the game of Weiss Schwarz. This card allows you to gain early advantage by playing cardname onto the field at Level 0.
SOS Brigade Deck
SOS Brigade is constantly looking for fun, so wouldn't you want to join them too? Here is a deck list which includes all the card introduced above. Do give it a try this weekend when this new booster pack is released!
What's Next?
Next week, we will look at how you can have more fun with this new expansion by building different decks. Stay tuned!
The Writer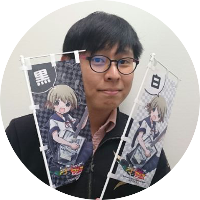 Kai
The Monochrome Columnist
Previous host of BUSHI NAVI International. Weiss Schwarz Meister. Loves drinking coffee.
Weiss Schwarz Weekly Column
Weiss Schwarz Weekly Columnn is a column written by your friendly Bushiroad staff, to provide you insight, tips and advice to become a better Weiss Schwarz Meister. You can look forward to deck tech, card review and event coverage in this column. Weekly updates are available every Wednesday.
Feel free to drop us ideas and suggestions via sg_support@bushiroad.com. Give us your comments too on our Facebook page.