New Love Live! Expansion
Christmas came a week early for fellow Love Live! fans with the release of Trial Deck Love Live! School idol festival, Booster Pack Love Live! Vol.2 and Meister Set Love Live! Vol.2! Have you gotten your cards yet?
With this new expansion, meisters for Love Live! can now enjoy more interesting strategies and play styles! Both the new trial deck and booster pack will definitely help out players who either enjoy mixing different characters in one deck, or building a deck with only one character.
In this week's column, we will take a look at 3 decks that consists of only a single character. Click the link below to jump to a specific deck!
■ Honoka Kosaka Deck
■ Eli Ayase Deck
■ Rin Hoshizora Deck
Honoka Kosaka Deck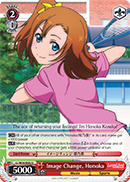 This is a red and yellow Honoka-only deck with character retrieval abilities and some "Honoka" specific power boosts. Love Live! Vol.2 introduces cards that boost other cards based on their name, and Image Change, Honoka is one of them. This card may not work well with other characters, but it is the best support card for a Honoka deck, giving all "Honoka" a +1000 power boost. Try playing Keep Up Your Fighting Spirit! for more permanent power-ups too!
For retrieval, Startling Fact, Honoka is very useful in this deck because you can retrieve any character in your waiting room since your deck only consists of Honoka.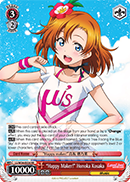 Love Live! Vol.2 also introduced new Level 3 character cards for all members of μ's and this has totally made deck building more interesting!
"Happy Maker!" Honoka Kosaka brings the Honoka deck to a whole new level. With the climax ability to send a level 2 or lower character into the waiting room, you can easily disrupt your opponent's setup. When facing your opponent's Level 3 characters, you can overpower them with "Wonderful Rush" Honoka Kosaka.
Decklist – Honoka Kosaka Deck
Here's a deck list for your reference.
Eli Ayase Deck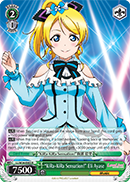 Next, let's take a look at the Eli-only deck. This is a green and yellow deck that is cost efficient and comes with decent power for both attack and defense. "KiRa-KiRa Sensation!" Eli Ayase is really awesome for its ability to gain a temporary power boost on the turn you play it, as well as the climax ability to get even more power boosts, as well as creating more stock for later use.
Another highlight of the deck is "Our LIVE, the LIFE with You" Eli Ayase, which has been popular among Love Live! users for its ability to gain a decent amount of power without paying cost at all.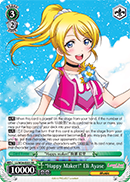 "Happy Maker!" Eli Ayase is the perfect card for an Eli-only deck like this. You can gain one stock when you play this card if you have four or more "Eli" on your stage. This extra stock gain be then used for its second ability to send opponent's [Reversed] character to the clock. The third ability can also give that extra power boost to any "Eli" on your stage!
On the other hand, you could put some "Sun Shower" Eli to heal up or disrupt your opponent's game plan. With these different abilities packed in one deck, you could play differently against different opponent to push the game in your favor!
Deck List – Eli Ayase Deck
Feel free to try out this deck below if you like the strategy that I have just explained!
Rin Hoshizora Deck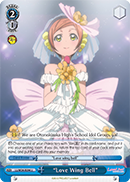 The last deck that I'm going to introduce today featrures Rin Hoshizora! This is a blue and yellow deck with abilities to replenish your cards in hand and some devilish tricks to disrupt your opponent. First of all, "Love Wing Bell" is a very tricky card for defending yourself. It prevents your opponent from using abilities that requires putting your character into [Reverse] position. Besides, it gives you the ability to heal!
Don't forget to put "Dancing Stars on Me!" Rin Hoshizora into your Rin-only deck! This character works best in a deck with only Rin.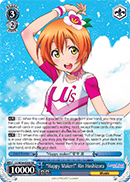 "Happy Maker!" Rin Hoshizora has a really unique ability to shuffle all your opponent's card in his or her waiting room, except 2 chosen card. Obviously, leaving out 2 of the opponent's Climaxes is the best, to lower your opponent's chance of cancelling. Her second ability allows you to replenish your hand real fast! Otonokizaka High 1st Year, Rin gives you more ability to draw cards too!
Deck List – Rin Hoshizora Deck
Do give this deck a try too!
Short Survey
Thanks for reading this week's column. We will be really happy if you can spend a few seconds on this short question too!
What's next?
As you are reading this, we are pretty close to Christmas and we hope everyone gets to enjoy this wonderful festive season.
In next week's column, which is going live on December 30 2015, we will be going through 10 memorable events that happened in 2015 for fellow Weiss Schwarz meisters. Do let us know if you had any wonderful memories with Weiss Schwarz here. Don't forget to include the hashtag #myws2015.
Till next time!
The Writer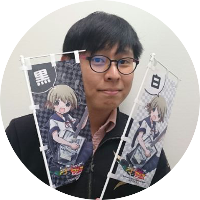 Kai
The Monochrome Columnist
Previous host of BUSHI NAVI International. Weiss Schwarz Meister. Loves drinking coffee.
Weiss Schwarz Weekly Column
Weiss Schwarz Weekly Columnn is a column written by your friendly Bushiroad staff, to provide you insight, tips and advice to become a better Weiss Schwarz Meister. You can look forward to deck tech, card review and event coverage in this column. Weekly updates are available every Wednesday.
Feel free to drop us ideas and suggestions via sg_support@bushiroad.com. Give us your comments too on our Facebook page.