Discussion: Sword Art Online
Once again, welcome to the Weiss Schwarz Weekly Column!
The Bushiroad World Championship 2015 Regional Qualifiers are coming to an end, and this means the Continental Championships will be happening soon! I'm really looking forward to seeing the different decks fellow Weiss Schwarz Meisters will be using at this event.

A quick question! Assuming you are one of the participants competing at the Continental Championships, which deck will you bring to the tournament? I would say Sword Art Online is one of the best choices, simply because of the wide variety of cards you can choose to build a deck best suited for your play style.
Here is a fine example of a Sword Art Online deck that emerged as a winner in one of the Regional Qualifiers.
The Deck List
Tournament Name
Bushiroad World Championship 2015 (Canada/Vancouver)
Position
Name
Champion
Richard Tian
Deck Name
Title
Literally Kek
Sword Art Online
Why Sword Art Online?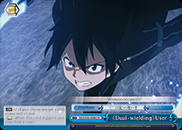 With 2 Booster Packs and 1 Extra Booster released, Sword Art Online has one of the largest expansions in Weiss Schwarz English Edition. Cards from each color can be mixed with each other pretty well. While most Meisters choose to play with a 2-color deck, some veteran Meisters are willing to go the extra mile and use a 3-color deck for its versatility. Occasionally, you can see a pretty well-rounded single color deck too.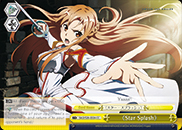 Among the 4 different colors you can choose from, it seems like yellow is the most popular color between fellow Meisters.

This observation also applies to the Bushiroad World Championship 2014, where Sword Art Online managed to claim many spots at the Continentals and Worlds. You can still check out the deck list of the past events HERE.
Most Played Cards
Based on the data collected from various Bushiroad World Championship 2015 Qualifiers, these are the top 3 most played cards among all the Sword Art Online users.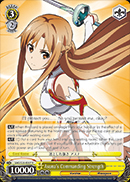 Firstly, we have Asuna's Commanding Strength. Since, yellow is deemed as Sword Art Online users' favorite color, a yellow level 3 character will fit in naturally and perfectly with their deck. I strongly believe, that this is one of the best Sword Art Online cards packed with both healing and end-game abilities. By planning your attack sequence, front/side attack carefully, the 2nd ability can help you to close the game at lightning speed!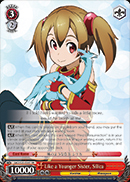 Like a Younger Sister, Silica is the second most played Level 3 character by Sword Art Online players. Besides its heal ability, this card allows you to retrieve a Character card when you play the Climax combo, which is very crucial in the later part of the game. Don't forget the Climax combo also allows you to put a card from your opponent's waiting room onto the top of his or her deck! This action greatly increases your chance to successfully deal damage to your opponent.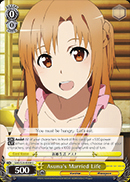 I'm not surprised at all to see this Level 0 Character being the most played Sword Art Online card so far. Users of this card will often find the 2nd ability handy in situations whereby you desperately want to defeat your opponent's character. That 1000 power boost can easily help you get out of the counter-attack range.
Cards with Great Potential
These cards may not be played frequently by fellow Meisters right now, but they could possibly be one of the crucial cards that will lead you to victory
Cards with Great Potential No. 3 – Leafa's Pure Wish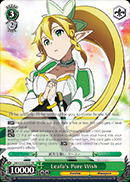 First up, we have Leafa's Pure Wish, the ultimate defense powerhouse. An early play of this card at Level 2 can grant you a lot of advantage over time. Your opponent might find it very difficult to defeat this card at Level 2 and have no choice but to [Reverse] their character in order to inflict some damage on you.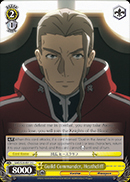 I really like how tricky this card is. Although it is very dependent on the Climax combo, the ability to return a cost 1 or less to your opponent has the potential to critically mess up your opponent's strategy. Also, with the ability to avoid [Reverse] when you play the correct climax, you can easily push some damage through your opponent's defense.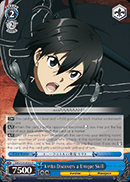 I love playing this card and would like everyone to give it a try because it is really challenging and fun. This card has a very unique ability that enables it to re-[Stand] when the requirements are met. If the requirement seems too difficult for you, don't forget that it is also applicable during your opponent's turn. With this, the five markers can be easily obtained in 3 turns. This card can also get out of control if you play cards like Lisbeth's Determined Confession. Do give it a try!
Conclusion
I can't wait to see how Sword Art Online will perform at the Continentals!
How did you find this article? There are still plenty of interesting cards from this expansion for you to explore and I believe many of you are excited to share your ideas with me. Simply send them to sg_support@bushiroad.com if you have one!
The Writer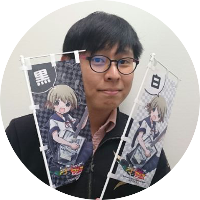 Kai
The Monochrome Columnist
Previous host of BUSHI NAVI International. Weiss Schwarz Meister. Loves drinking coffee.
Weiss Schwarz Weekly Column
Weiss Schwarz Weekly Columnn is a column written by your friendly Bushiroad staff, to provide you insight, tips and advice to become a better Weiss Schwarz Meister. You can look forward to deck tech, card review and event coverage in this column. Weekly updates are available every Wednesday.
Feel free to drop us ideas and suggestions via sg_support@bushiroad.com. Give us your comments too on our Facebook page.